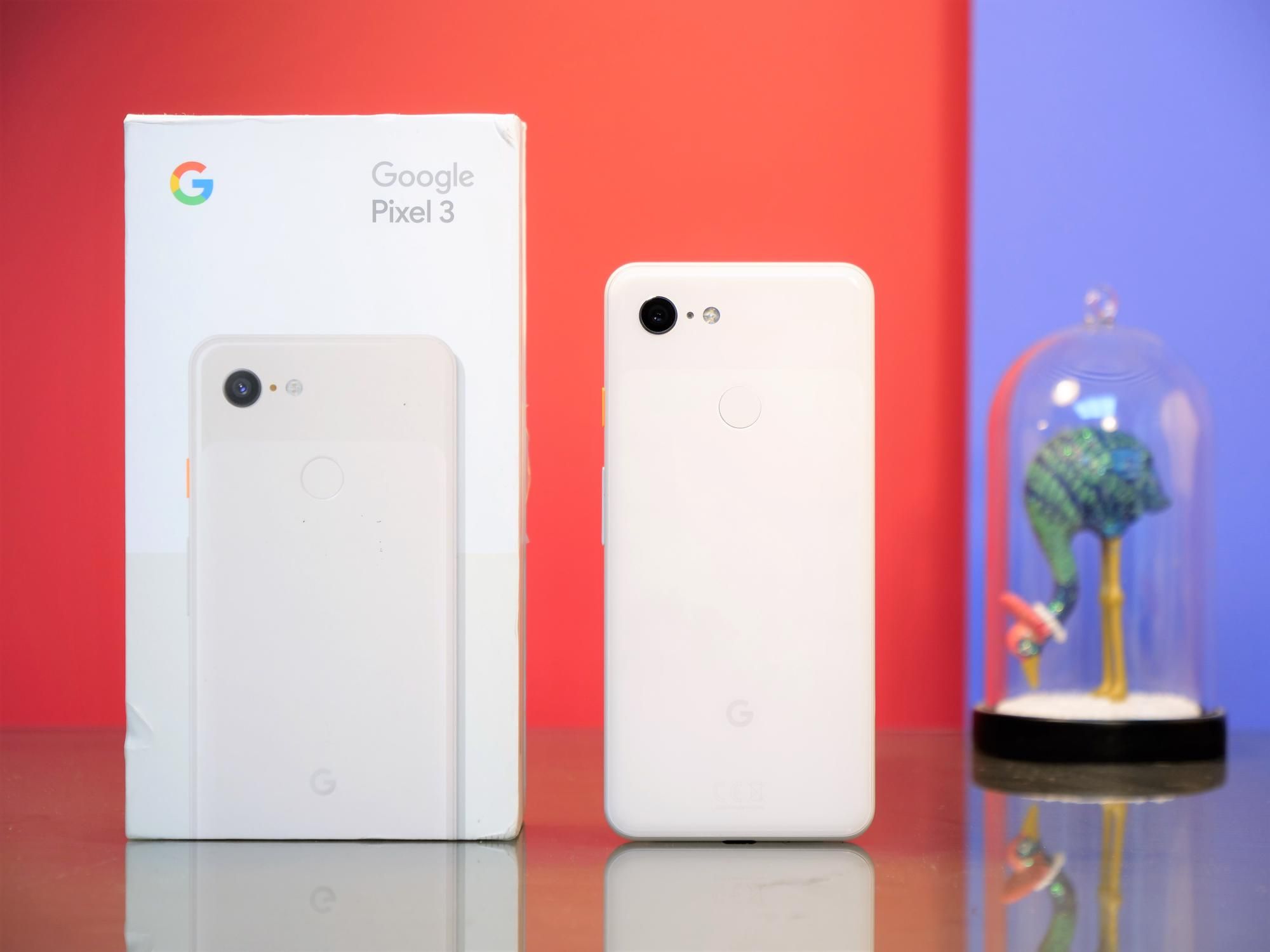 The Pixel 3 XL (Review) received so much flak due to its ugly notch that the Pixel 3 was almost completely overlooked by tech pundits and consumers alike. It's a cut-down version of the Pixel 3 XL and the successor to last year's Pixel 2. Compared to the Pixel 3 XL, the Pixel 3 has a smaller screen and a smaller battery to match, but more importantly, it also lacks the screen notch, and that's a good thing. Everything else stays the same, including the internal hardware, dual front-facing cameras, and wireless charging. Compared to the Pixel 2, the Pixel 3 has a larger display (with taller aspect ratio), dual front-facing cameras, a newer processor, and a larger battery with wireless charging. So, is it the best small phone of the year? Yes, it is, and here's why.
Google Pixel 3
₹71,000 Onwards
Design and Build Quality
9.0/10
What Is Good?
Comfortable size
Class-leading still images from front and rear cameras
Simple software, fluid UI
Good battery life
Stereo speakers
Fast wireless charging
3-year software update promise
What Is Bad?
Lack of additional software features
Fast wireless charging limited to Pixel Stand
No 3.5mm headphone jack
No dual-SIM, no microSD card slot
Matte glass back can get scratched easily
About This Google Pixel 3 Review
I used the 'Not Pink' color variant of the Pixel 3 (sent to us by Google) for three weeks. I mostly used the device in Hyderabad, India, with an Airtel 4G SIM card. During the testing period, I installed all the apps that I generally use and charged the phone using a USB-PD compatible charger as well as a Qi-compatible wireless charger.
[P_REVIEW post_id=142787 visual='full']

Google Pixel 3 Design
The Pixel 3 looks chic, at least in its 'Clear White' and 'Not Pink' versions. This is the first small Pixel phone with a minimal bezel display. It uses the same glass-and-metal sandwich design that is used in all other high-end smartphones these days.
The front of the device has a 5.5-inch screen that's covered by Gorilla Glass 5. The symmetrical, small bezels at the top and the bottom of the screen hide front-facing stereo speakers. The Galaxy S9 has a similar physical size but has a 5.8-inch screen due to thinner bezels. However, it is still better than looking at the Pixel 3 XL's hideous notch. There are two cameras at the front, just above the screen. The capacitive fingerprint reader is placed in a very comfortable position on the rear. A large portion of the Pixel 3's rear has a matte finish, which makes it look sober, but we found that it can be easily scratched and leave unwanted marks on the phone. Power and volume buttons, which are on the right side, offer a clicky feeling. There's a single SIM card slot on the bottom along with a USB Type-C port.
There are pressure sensors inside the phone's frames, so you can squeeze the phone's sides to active Google Assistant, just like previous-generation Pixel phones. It can also be used to dismiss incoming calls and alarms. The phone feels extremely comfortable in the hand, and it can actually be used with a single hand, without needing to adjust the palm. It feels better than the iPhone XS and the Galaxy S9.
Google Pixel 3 Screen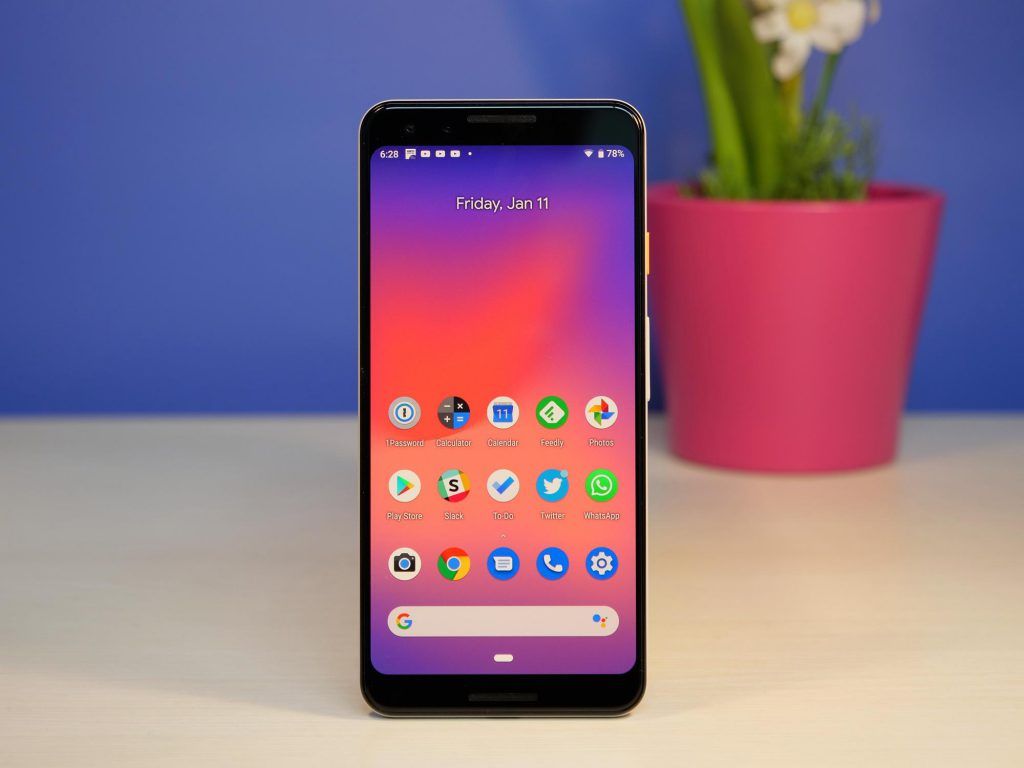 The 5.5-inch P-OLED screen, which is manufactured by LG, features Full HD+ resolution (2160×1080 pixels). The screen is decently bright and content on the screen is visible even in bright sunlight, but the iPhone XS and Galaxy S9 screens can go even brighter. In terms of color reproduction, the phone can reproduce accurate colors in Natural mode. However, the phone ships with Adaptive mode as the default color profile, which deviates from accurate colors and whites appear slightly bluish.
The Pixel 3 can also play HDR10 videos through video streaming services. However, only YouTube has enabled HDR video playback for the Pixel 3 series. Netflix is yet to activate HDR compatibility for the Pixel 3 phones.
Google Pixel 3 Rear Camera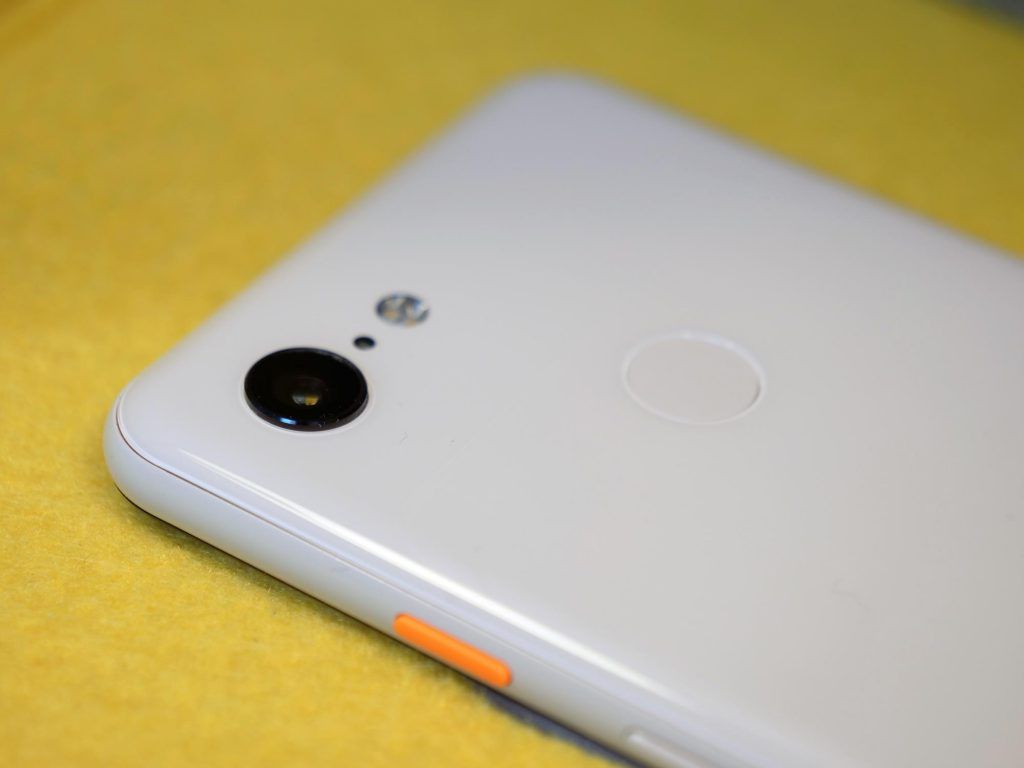 The Pixel 3 has one 1/2.55-inch camera sensor on the rear with 12.2MP resolution, f/1.8 aperture, OIS, dual-pixel phase-detection autofocus and up to 4K 30fps video recording. Focusing is fast and accurate, and images have wider dynamic range, plenty of details, and close to accurate colors. In daylight conditions, the phone captures best-in-class images, thanks to computational photography where nine frames (each with different exposure values) are captured and then merged into a single image. Highlights are very well preserved, but sometimes it is easier to notice how the phone underexposed some parts of the image to make its dynamic range appear appealing.
Google Pixel 3 Camera Samples - Rear Camera
When the light starts to drop, noise starts to creep in but detail levels are still competitive. This is where the Night Sight mode comes handy. When you switch to this mode, the phone captures long exposure images and does some image stacking trickery to bring out colors, capture much more light, and reduce noise. Sometimes, it captures so much light that even naked eyes can't see that amount of light. The Night Sight mode is more helpful in pitch dark conditions rather than indoors, well-lit streets or restaurants where there's a decent amount of light. It is not helpful when you want to capture images of people or moving subjects as they will appear blurred due to the motion.
4K 30fps videos have good detail and stabilization, but there's no 4K 60fps video recording. Almost all competing phones, including the iPhones, Galaxy S9 duo, Galaxy Note 9, OnePlus 6T, and LG V40 ThinQ can record 4K 60fps videos. In low-light conditions, videos recorded using the Pixel 3 are a noisy mess. They're not even worth talking about.
Google Pixel 3 Dual-Selfie Camera
The Pixel 3 clicks the most detailed selfies among all smartphone. Images shot using the front-facing camera are very clear and have a lot of details, so much so that you might hate them since you can clearly see imperfections on your face. Colors are accurate and dynamic range is pretty wide. There are two 8MP cameras at the front, one with a wide-angle lens, f/1.8 aperture and autofocus, and the other with an ultra-wide angle lens, f/2.2 aperture, and fixed focus. You can switch between them, depending on the need. If you need to click a selfie wide scene in the background or an image with a group of people, you can use the ultra wide-angle camera. Video recording using the selfie camera is limited to 1080p 30fps, and the quality is decent. Most Samsung high-end phones go as high as QHD video recording. As far as I remember, the Nokia 8 is the only phone with 4K video recording capability using the selfie camera.
Google Pixel 3 Software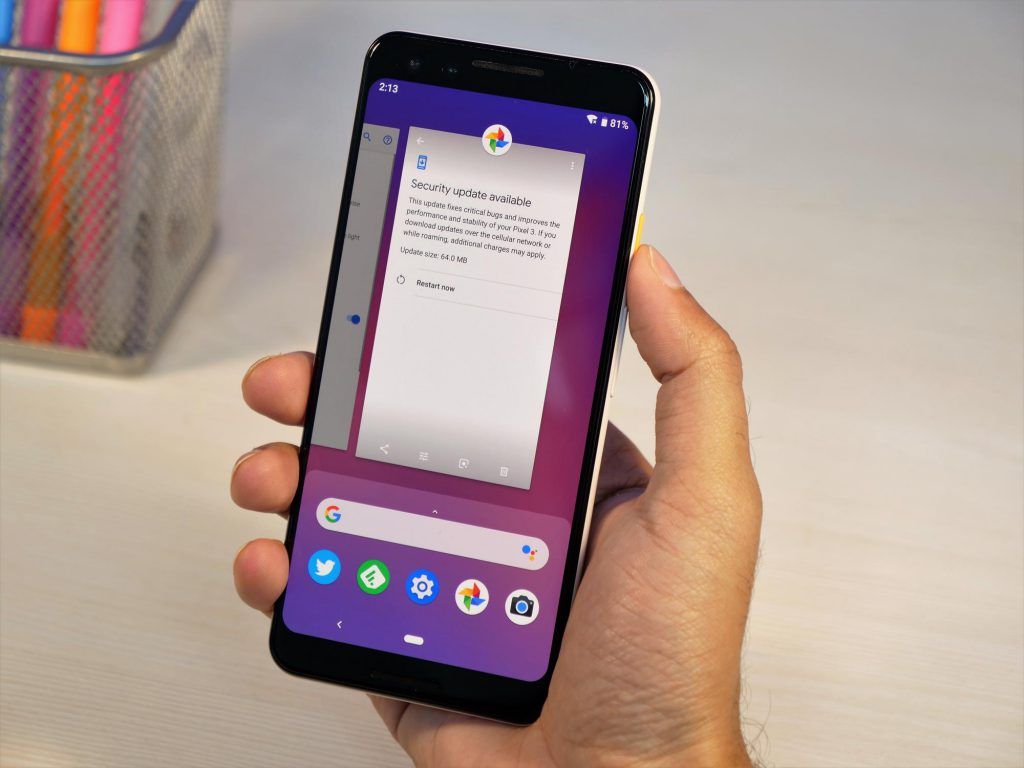 The Pixel 3 runs Android 9 Pie and it's very simple and smooth. There's a common misconception that Pixel phones run stock Android UI. Google does add a few custom features and UI enhancements of its own for the Pixel lineup. For example, all app icons are circular and there's a persistent Google Search bar on the home screen bottom bar. The multitasking UI is slightly tweaked and there are additional Pixel-exclusive animated wallpapers. The Always On Display mode shows time and notifications even in sleep mode. Fingerprint sensor gestures can be used to access notifications shade. The Wind Down mode turns the whole UI greyscale so that the display is easier on the eyes during the night. Other additional features include unlimited image and video backups in Google Photos for three years and a music recognition feature that's always running in the background.
Google Pixel 3 Performance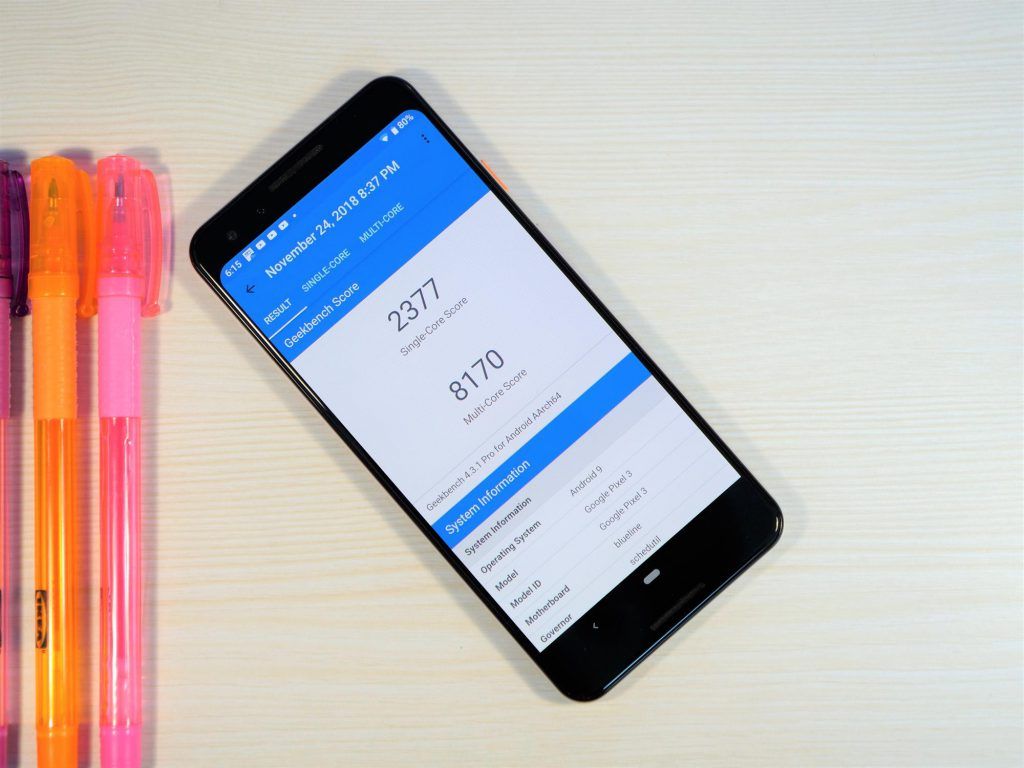 The phone uses the same Snapdragon 845 processor, 4GB RAM and 64GB/128GB storage as that of the Pixel 3 XL. The phone feels really smooth, the Pixel kinda smooth. Animations are fluid and there are no stutters or lag. The phone had slightly aggressive RAM management, though, but that has been fixed with the December 2018 update. The fingerprint sensor is really fast. There really isn't anything to complain.
Front-facing stereo loudspeakers have improved a lot compared to last year's Pixel phones. There's a bit of bass, too, but iPhones and Galaxy S9 have slightly louder speakers and they can reproduce higher frequency sounds in a better way. There's no 3.5mm headphone jack, but at least Google bundles a headphone jack adapter with the phone.
Call quality and signal reception were quite good, and I think it's really hard these days to find high-end phones with bad signal reception or audio call clarity. If something's bad, that's cellular networks, especially in India. The Pixel 3 lacks dual-SIM capability, though, and I think Google is the only brand which doesn't have dual-SIM phones. Even 2018 iPhones have the dual-SIM capability.
Google Pixel 3 Battery Life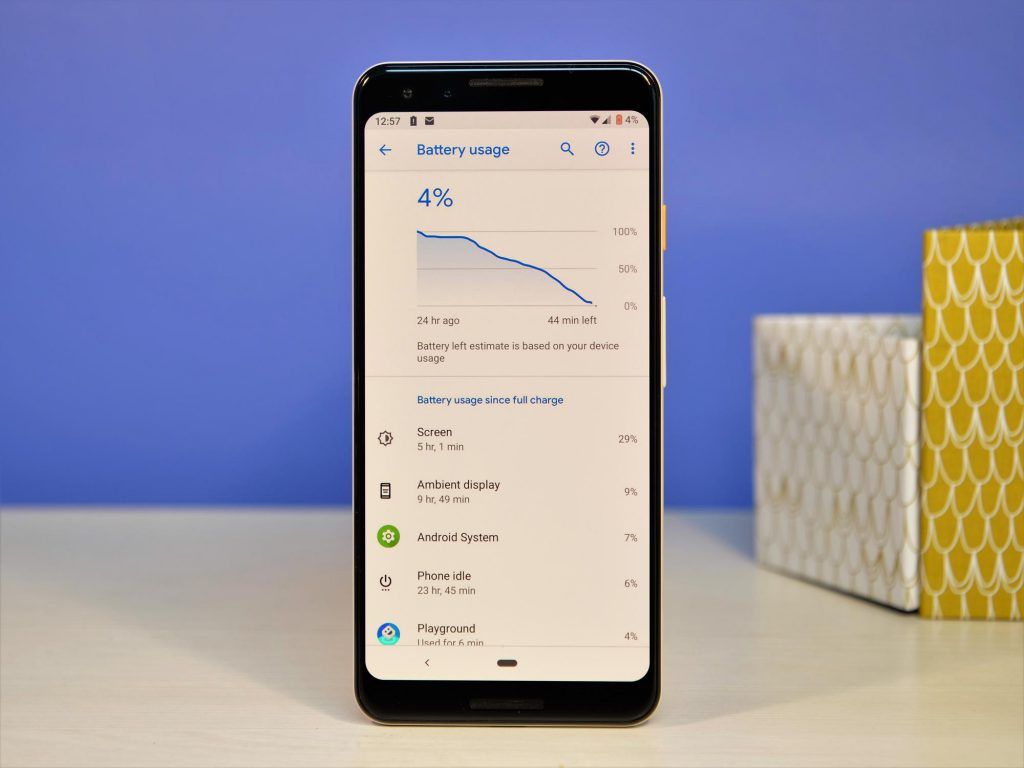 The 2900mAh battery inside the Pixel 3 has 5% higher capacity compared to 2700mAh battery inside the Pixel 2. It fast charges through 18W USB-PD compatible chargers, and one is bundled with the phone. It takes around 100 minutes to fast charge. The phone also features wireless charging but only the Pixel Stand can fast charge the Pixel 3 phones. Google trying to build a walled garden of its own goes against Android's "Be together. Not the same." idea.
Once fully charged, the Pixel 3 lasts almost a day with close to five hours of screen-on time, and that's with Always-On Display mode turned on. Battery drain in sleep mode is quite minimal.
Should You Buy The Google Pixel 3?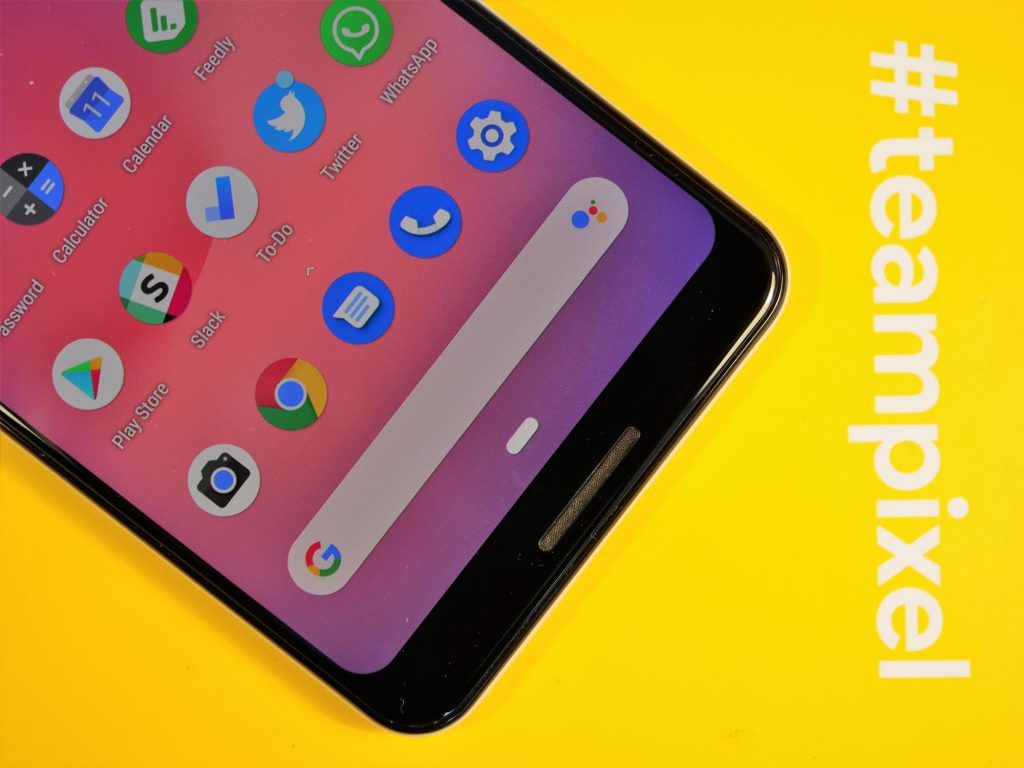 If you want a high-end phone that's small in size, I think you should get the Pixel 3. It is the best small phone released in 2018. It feels right in the hands, and it has better size than the iPhone XS. The Pixel 3 runs smoothly and has an excellent set of cameras (at least for still images). The phone lasts a whole day on a single charge and it will receive software updates for three years. Yes, it lacks a headphone jack and a microSD card slot, but which high-end phone offers those two features these days? If you have the money and want a compact phone, you should go with the Pixel 3.