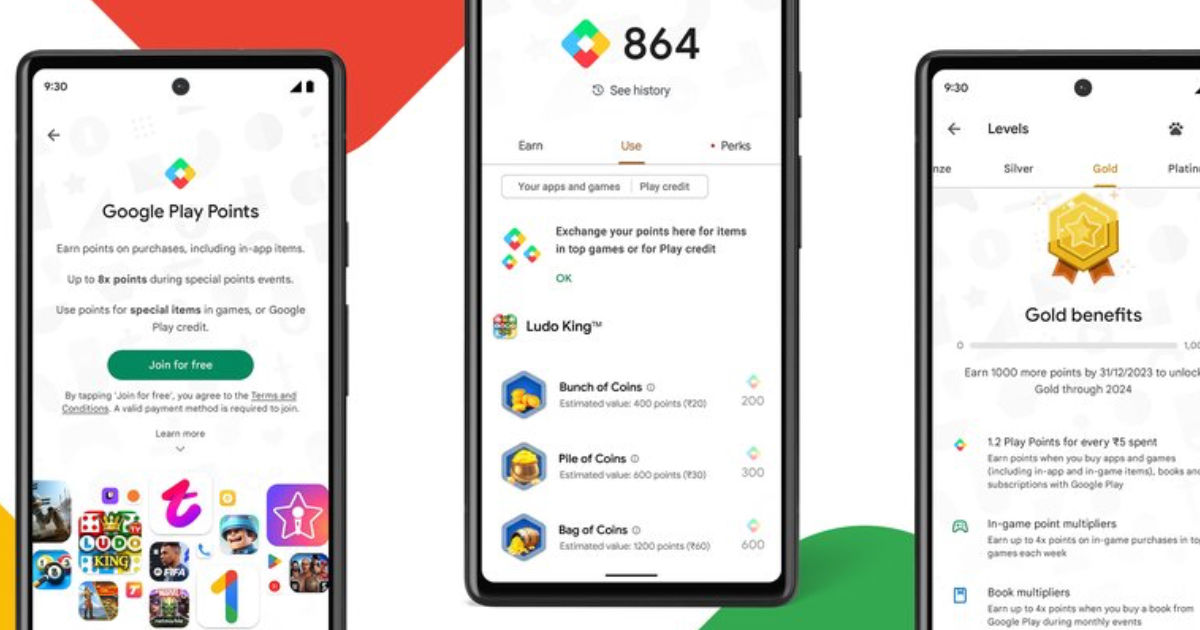 Google has announced its new Play rewards programme in India. The new programme in India is already available in various other countries where users can earn points and rewards by using Google Play. The Play Points programme will be live in India later this week. Once live, users will be able to earn points when they make purchases with Google Play, including in-app items, apps, games, and subscriptions. 
Users can redeem the points in the future for Google Play Credit. The company also revealed that it has partnered with developers of popular apps and games across the world to help users redeem their points for special in-app items. Let's take a look at more details about the Google Play Points programme ahead of its India rollout.
Google Play Points Announced in India
Google has finally launched its Play Points programme in India. The programme is already live in 28 countries where more than 100 million people are a part of it. The company announced that the Play Points programme will be live in India later this week. Users will get the points once they make purchases. The programme has four different levels for rewards — Bronze, Silver, Gold and Platinum. Your level is calculated based on the number of points you have. Based on the level you are on, you will get different perks and prizes.
The programme is free to join. Users can open the Play Store app on their Android smartphones. Next, tap the profile icon on the top right, then tap Play Points.
Users can use the collected points to make special in-app purchases. In India, Google said it has partnered with over 30 participating titles, which include games from global studios such as 8 Ball Pool, Evony: The King's return, etc.
Popular apps such as Truecaller and Wysa are also a part of the rewards programme in India. Google is working with more developers so that users get more options and rewards.
The search engine giant further stated that it is committed to building products and programme that the Play community – both users and developers – find value in. The new programme will provide local developers with a new avenue to build a local and global user base, helping them engage, drive discovery, and acquire users across markets that have Play Points.