Highlights
Google now allows users to annotate search result links.
The new feature is part of an opt-in experiment in Search Labs.
Users will be able to add notes to search results and also see notes added by other users.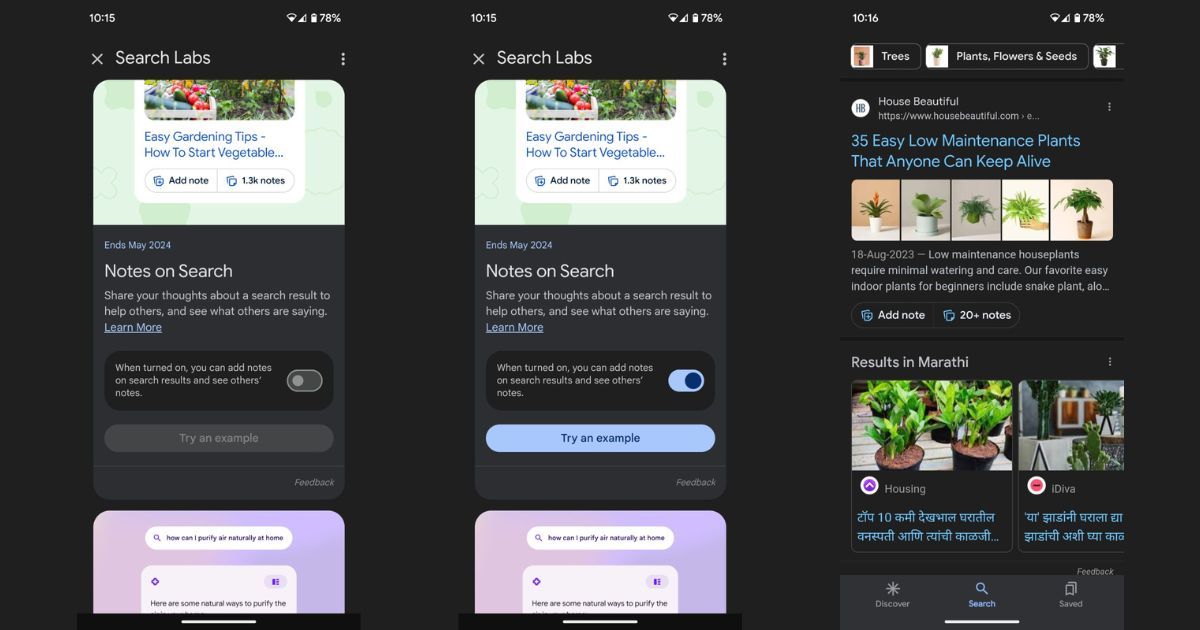 Google Search Annotation feature is now available to all Google search users worldwide. However, it's not a stable feature rollout but is available as part of an opt-in experiment in the Search Labs for Google. It means users will have to toggle on the feature from the Search Labs to be able to add notes to Google Search results and also see notes left by other users on these links. This is helpful as users will be able to see if others have found the article useful and further context about the link in general. The feature is already available in the US and India, and will roll out globally soon. Let's take a look at what the new Google Search 'Notes' feature is and how it works.
Google App Gets New 'Notes on Search' Feature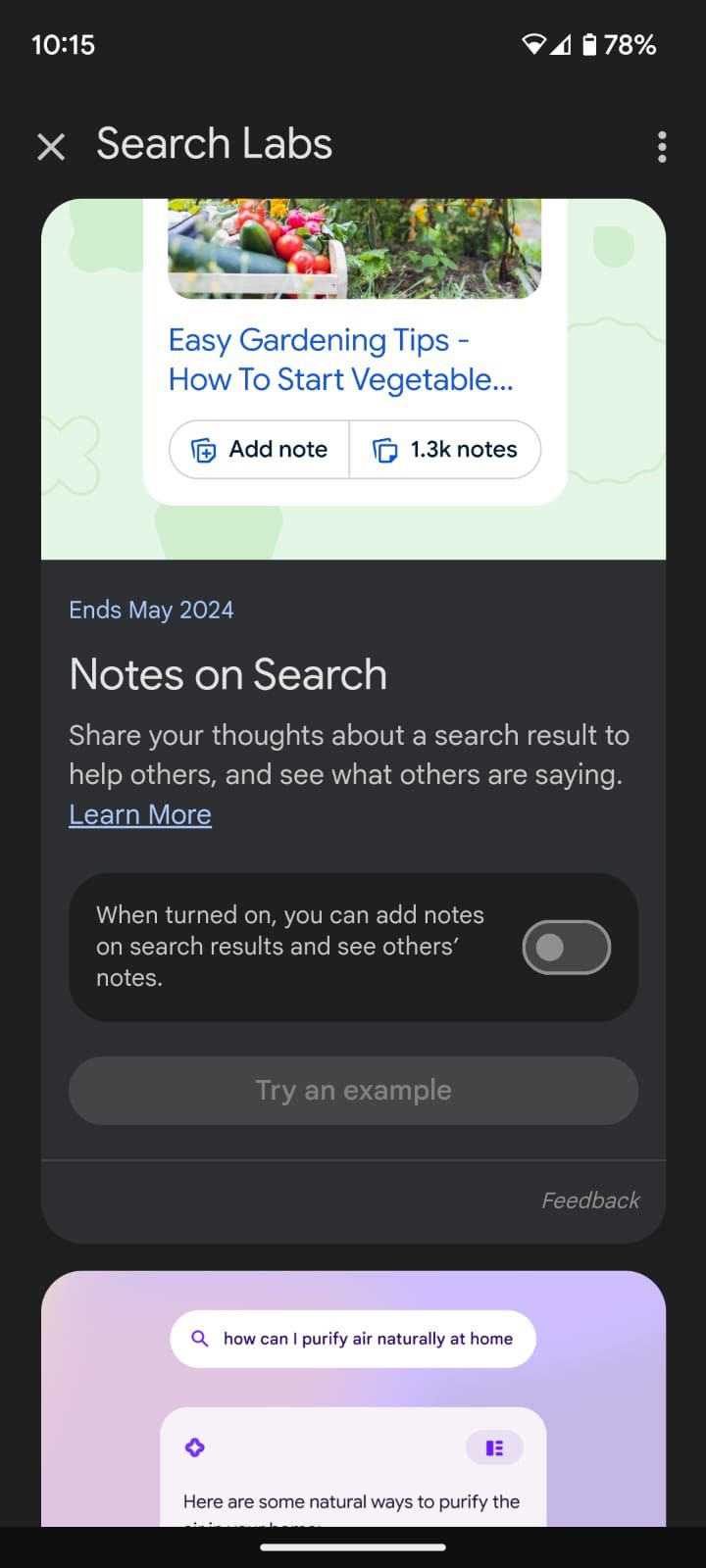 As you can see, the new Google Notes on Search feature is an opt-in experiment for Google users. Currently, it can only be enabled from the Search Labs option in the Google app on Android and iOS platforms. Below are the steps to enable it.
Open the Google app on your smartphone.
Click on the Beaker icon in the top left corner to open Search Labs.
If you have received the feature, you should see it as the first option.
Toggle on the Notes on Search to add notes to Google search results.
You should now see a button to Add notes or See notes in Google search below every result.
Popular publication The Verge reported an interview with Google VP Cathy Edwards to explain the feature in detail. According to the report, when a user adds a note to a search result, it should typically appear within minutes unless it's flagged for human review. Elaborating further, Edwards says that Google resorts to algorithmic protections and manual human review to prevent harmful posts and misinformation. Additionally, users can submit irrelevant and harmful notes for human review as well.
According to Edwards, the Google Search team has been able to benefit from Maps and the YouTube team for content moderation. The top executive assures that bad actors will not be able to add notes to more offensive queries but it's possible that some bad notes might slip through the cracks and that's where human moderation enters the picture. When a user taps on the See Notes button, they will see all notes ranked dynamically based on the user's query and the note's relevance to the content on the result page. According to Edwards, Google is also considering sharing insights about the notes placed on the results with respective publishers.