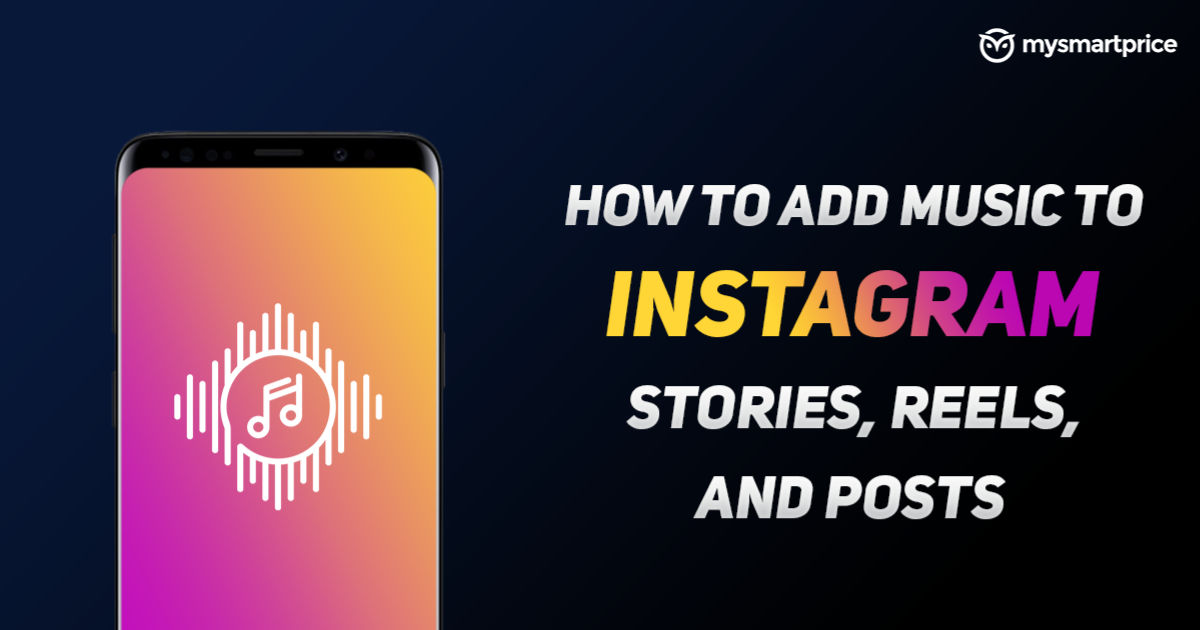 Instagram is home to content creators. Millions of Instagram reels, stories and posts are viewed and shared every day. But not all of them have what it takes to stand out. People add all kinds of things to their Instagram stories, reels or posts to make them unique and enticing. From filters to styled text, to stickers and questions. However, nothing hit the spot as an Instagram post with a song.
In the Instagram app, you can choose a song of your liking and add it to your Story or Reel. The music can be added over an image, video or even on simple text. In this article, we will look at how you can add music to your Instagram story, reel or post.
Also Read: Instagram: How to Create a Second Instagram Account and Switch Between Multiple Accounts
How to Add Music or Song to Your Instagram Story
Unlike Instagram Reels and Posts, Stories are a quick peek into your life that disappears after 24 hours of posting. It can be photos or short videos that appear in a slideshow format. You can view your story or other's stories by tapping on the profile icon in the bar at the top of your feed.
Although stories can be a maximum of 15 seconds, you can make the most of them by adding music of your choice. To add music to your Instagram story, here's what you need to do.
1. Open the Instagram app on your smartphone.
2. Swipe left on the homepage to go to Stories. Alternatively, you can tap on 'Your Story' at the top.
3. Snap a photo by pressing the shutter button or long-press and hold to create a video.
4. Tap on the Sticker icon at the top and choose the Music sticker from the menu.
5. Search for a song or choose from the popular songs used in Stories.
6. Drag the bar at the bottom to select the segment of the music that will accompany your Instagram story.
7. Tap on Done in the top right corner.
8. Tap on Your Story at the bottom to share the story.
When adding music to your story, you can change the clip duration as well as how it should appear in the story. For instance, you can set it to show song lyrics in the real-time, cover art of the album, or a small text box with the song name.
If you just want the song, simply drag the lyrics or banner to the corner of the screen in a way that does not show over the story.
You can also add Instagram music stories from Spotify, Apple Music, Shazam, Soundcloud and other supported apps. To do this, locate the share option while playing the song in the music streaming app and select Instagram.
Also Read: Instagram Reels Download: How to Download Instagram Reels Video Online on Android Mobile, iPhone, PC
How to Add Music or Song to Instagram Story From Spotify
Here is an example of how you can create an Instagram Music story from Spotify.
1. Open the Spotify app and start playing a song
2. Tap on the share button and select the Instagram app in the share sheet. Once you do this, Spotify will create a story for you on the Instagram app.
3. Tap on Your story at the bottom to share the stories.
Such stories have interactive text on the top of the story that reads, "Play on <the music streaming app>" Essentially, people who view your story can listen to the full song on the same music streaming app by clicking on the text.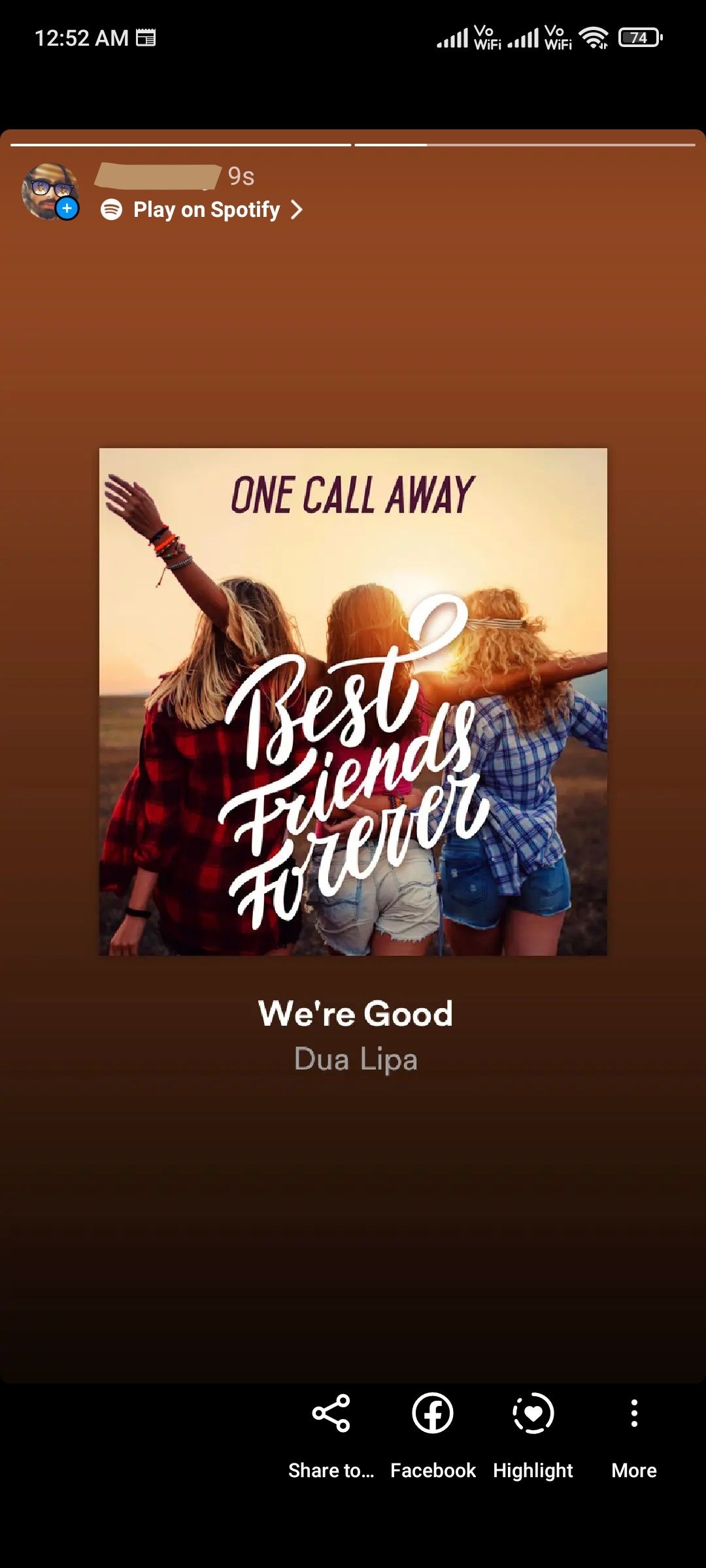 Also Read: View Instagram Stories Anonymously: How to View IG Stories Without Logging into the Account?
How to Add Music to Instagram Story Using 'Old Way' Method?
For those who are not aware, there is another way through which you can add music to Instagram Story. People used to use this method before the company introduced the music feature. This also allows users to add music in sync with multiple stories. Here's how you can use it:
First of all, start playing the song that you want to use on your Instagram story. One can use any music streaming application for this.
Now, simply go to Instagram, Open your Story, and ensure the song is still playing in the background.
Now, simply hit the record button to record your Instagram story. Add the filters or make some adjustments to the Story.
Now simply post it. With this, you will hear the music in the background.
How to Add Music or Song to Instagram Reels
Instagram Reels are short multi-clip video that ranges from 15 seconds to a maximum of 60 seconds. You can create a reel or import a short video file within the Instagram app. Similar to Instagram Stories, you can add text, and stickers and use AR effects in an Instagram Reel. Here, we will look at how you can add music to your Instagram Reels.
1. Open the Instagram app on your smartphone.
2. Swipe left on the homepage or tap on the '+' icon at the top right corner and choose Reels at the bottom.
3. Tap on the music icon from the list of icons on the left side.
4. Select a song from the Instagram library.
5. Move the bar at the bottom to select the segment of the song and tap on Done.
6. Tap on the shutter button to start recording.
7. Tap on Preview and select Next.
8. Choose a Cover image for your Instagram Reel and tap on Share.
While creating a reel, you can use audio from other Instagram users Reels as well. However, you will need to save the audio beforehand. To do that, go to the Reels section, tap on the audio banner in the bottom right corner and tap on Save audio.
Now, while you are adding music to your Reel, tap on Saved and select the custom music that you saved earlier.
Although Instagram provides a ton of editing tools for Reels, at the end of the day Instagram is not a video editing app. If you add multiple clips and use AR effects, chances are the app might start glitching or stop responding.
Therefore, a lot of users prefer recording videos on third-party software and importing them on the Instagram app (More on this later).
Also Read: Instagram Web: How to Post Photos and Videos from Instagram Web Version on Desktop
How to Add Music or Song to Instagram Posts
Instagram posts are photos or videos that appear on your feed. Unlike Instagram Stories or Reels, you cannot add music to Instagram posts within the app. Instead, you will need a third-party app to add music to your posts.
While you can create stories and reels within the app, Instagram posts are required to be imported from your gallery. But it's not such a bad thing as you get a lot more freedom in the video editor apps compared to Instagram.
Best Video Editor Apps to Add Music to Instagram Reels, Stories and Posts
Most of the Instagram posts or Reels that you see on your feed are made on a video editor app. Video editors generally have a ton of features and are quite flexible. Here are some of the best video editor apps for your smartphone –
InShot
InShot is quite popular for editing videos for Instagram and adding music. Within the app, you can choose to add default music to your video or upload your own. Aside from that, the app has all the essential video editing features. The best part is that the app allows you to remove a watermark in return for watching an ad. InShot is available on Android and iOS.
YouCut
YouCut is similar to InShots in looks and features, except it has no ads. You can easily import your music and choose from preexisting tunes within the app. YouCut is available on Android.
Adobe Premiere Rush
Adobe is a big name in the video editing fraternity. Adobe's Premiere Pro on Windows is used for professional video editing. But if you know the basics, you can also use the tool for editing Instagram videos.
Premiere Rush is a light version of Premiere Pro, but it is perfect if you want to upload videos on social media. It has all the essential video editing tools and you can easily add music to your videos. The app is available on Android and iOS.