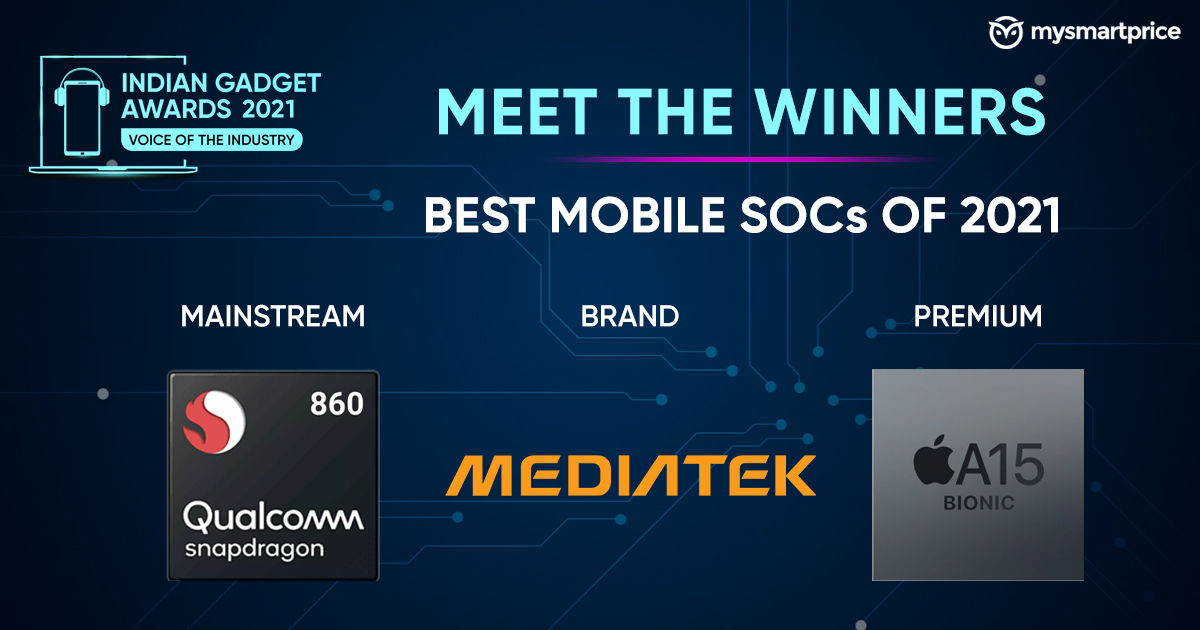 One could argue that all awards for best mobile system-on-chips (SoCs) should go to ARM, the British chip design firm that provides the IP behind almost all smartphone chips. However, if it wasn't for the chipset makers, we wouldn't have the chips we have today. So, an award should be given to chipset makers, not only for the best smartphone chip on the market, but also the best brand in the space. Whether it is Qualcomm, MediaTek, Apple or Samsung, chipset makers are behind the biggest innovations we see in smartphones today, and they deserve at least a little credit.
But before we get to the brands, what about the chips they build? Smartphone chips are designed specifically for phones in certain price points. A top end Snapdragon chip can take about 10% of the phone's bill of materials (BOM) cost, which means that you cannot put such a chip on just any phone. Manufacturers have to choose a chip based on the features they want, and the cost they can accommodate. So, we have to keep that in mind when weighing the performance too. So, without further ado, here are the winners for the best mobile SoCs and the best mobile SoC brands of 2021.
The Qualcomm Snapdragon 860 was selected as the winner of the Best Mainstream Mobile SoC of 2021 award, while the runner up is the Qualcomm Snapdragon 768G.
Best Mainstream Mobile SoC of 2021 – Indian Gadget Awards 2021 Nominees
MediaTek Dimensity 810

Qualcomm Snapdragon 768G

Qualcomm Snapdragon 860

MediaTek Dimensity 700

Qualcomm Snapdragon 678
MediaTek Dimensity 810
This 5G chipset is built on the 6nm manufacturing node, meaning it is amongst the most power efficient chips on the market today. It is an octa-core chip with a max frequency of 2.4GHz, and Cortex A55 and Cortex A76 cores, forming the little and BIG clusters, respectively. It supports 120Hz displays with up to FHD+ resolution, though the max resolution can go up to 2K resolutions if the manufacturer drops the refresh rate. It also supports LPDDR4x RAM.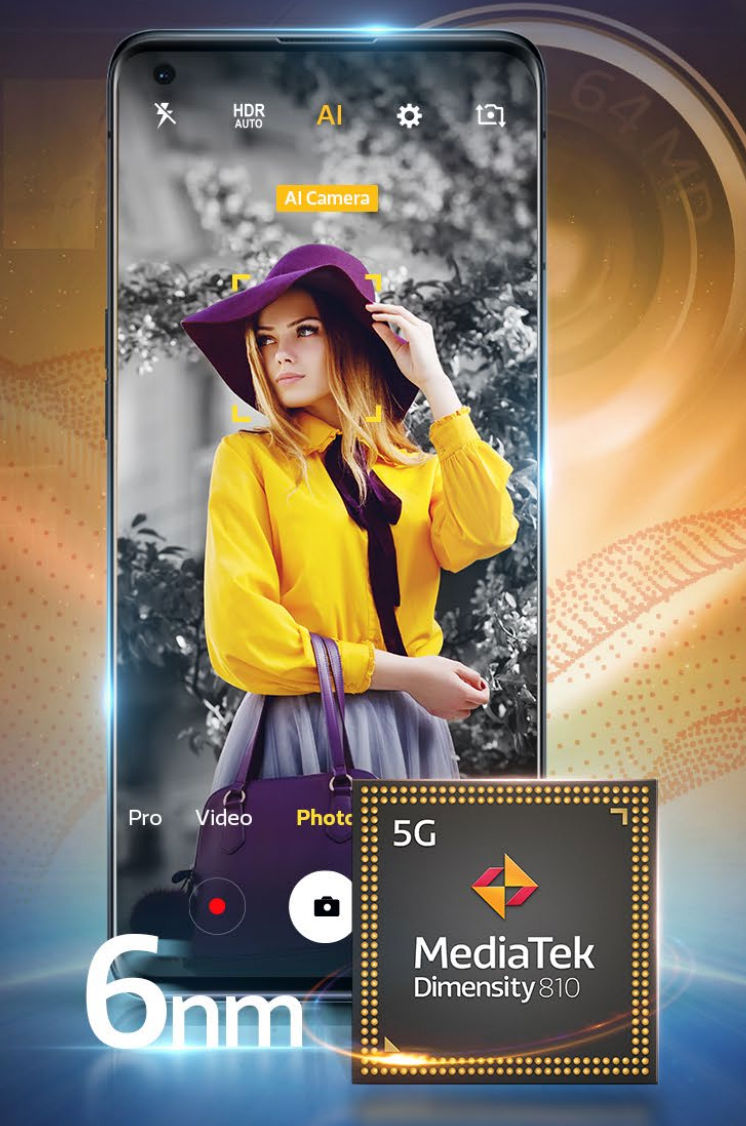 Qualcomm Snapdragon 768G
On paper, the Snapdragon 768G is slightly faster than the MediaTek Dimensity 810 SoC. It clocks in at 2.8GHz and has  Qualcomm's custom Adreno 475 CPU in an octa-core design. And all this is combined with the company's Hexagon digital signal processor that is meant to help in gaming, while the company's proprietary artificial intelligence (AI) algorithms help enhance camera performance as well. Qualcomm's AI-based lens filters can also be used to improve photos being posted on social media, while the chip supports 5G connectivity as well.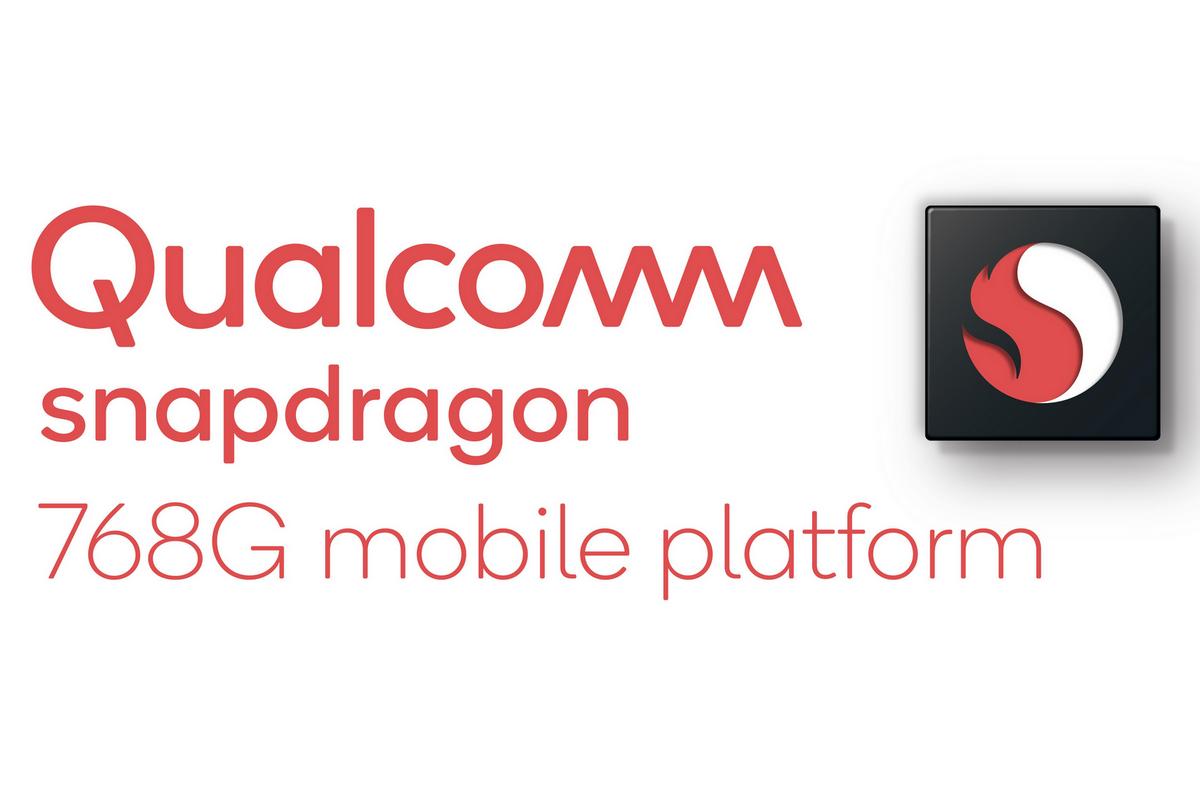 Qualcomm Snapdragon 860
The Snapdragon 860 may not have the 'G' moniker, but it's still pretty well suited to gaming. Qualcomm claims that the Adreno 640 GPU on this chip will deliver 15% faster graphics performance than its predecessor. In addition, the chip supports 5G connectivity and uses Qualcomm's in-house Kryo 485 CPU and clocks at a max frequency of 2.96 GHz. You also get the company's Hexagon 690 digital signal processor, along with the Hexagon Voice Assistant, which will help speed up things like the Google Assistant and more.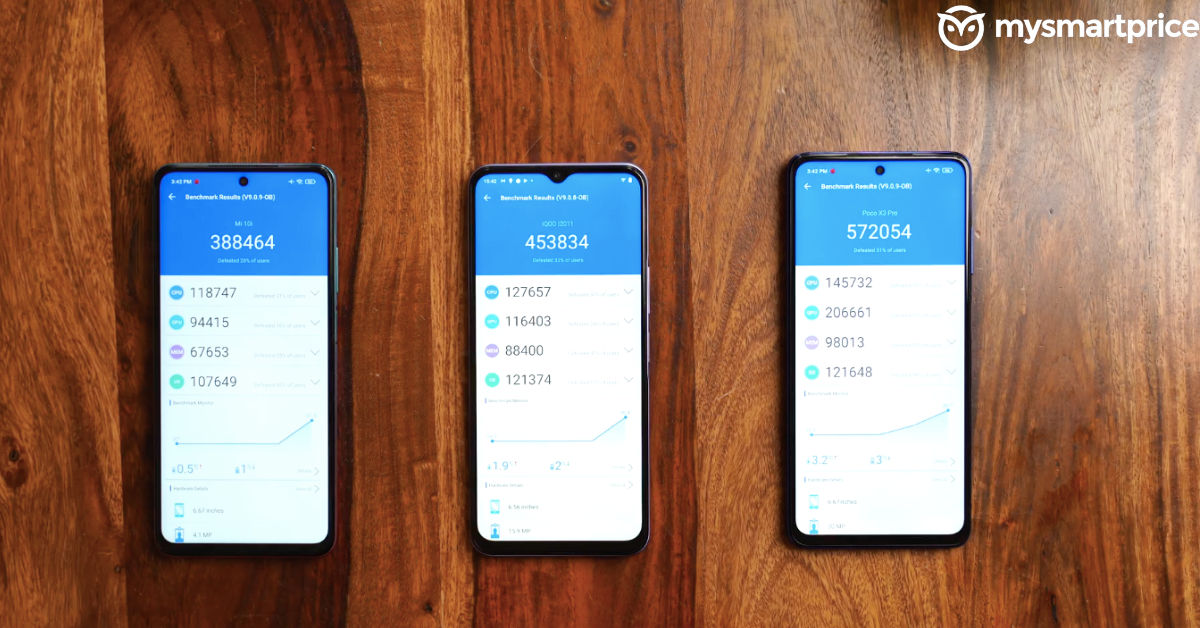 MediaTek Dimensity 700
The MediaTek Dimensity 700 is pretty fast for a mid-range chipset. It has an integrated 5G modem and clocks at a top frequency of 2.2GHz. It's an octa-core chip with ARM's Cortex A76 cores forming the big cluster, while four Cortex A55 cores form the little cluster and are clocked at 2GHz. The Dimensity 700 is sort of a lower clocked and slightly slower version of the Dimensity 800U, but it's also more power efficient. The GPU also has one less core than the Dimensity 800U, which is probably what makes this a mid-range offering.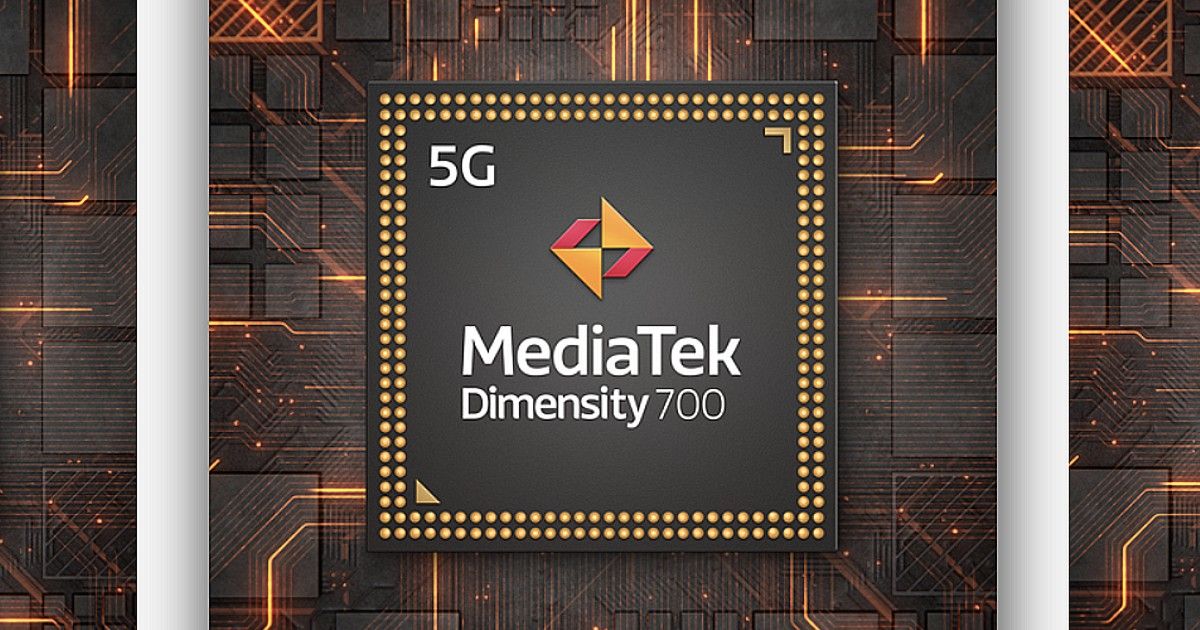 Qualcomm Snapdragon 678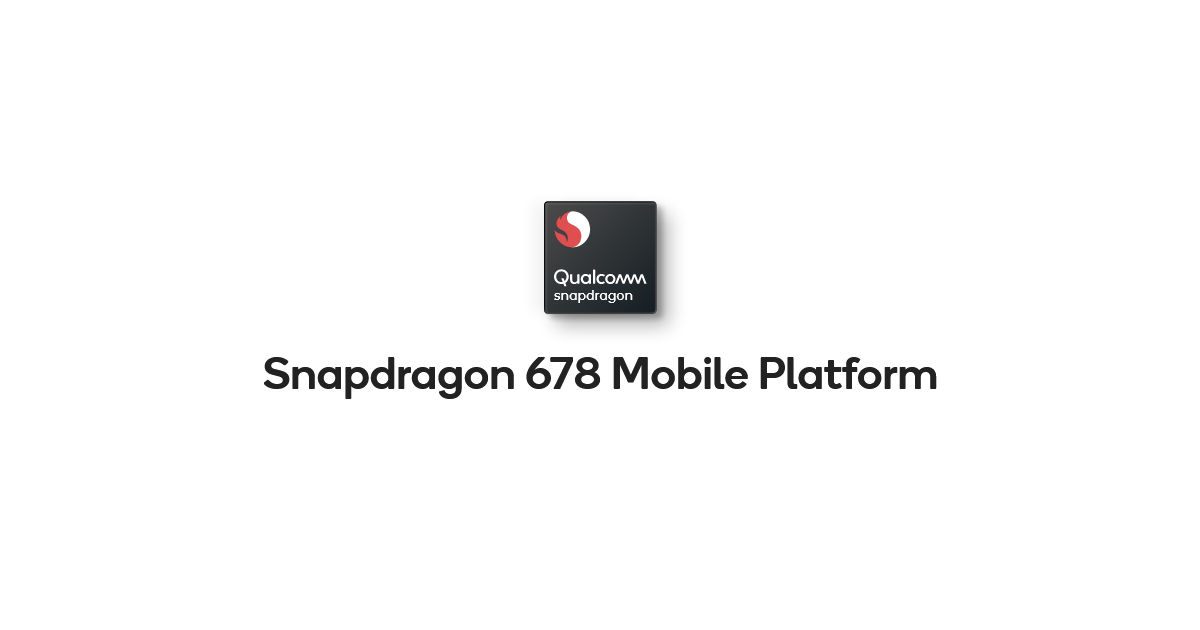 This mid-ranged offering has Qualcomm's Kryo 460 CPU clocked at 2.2GHz and the Adreno 612 GPU. But more importantly, it has the Spectra 250 image signal processor (ISP) that is meant to enhance camera features on phones using this chip. It can support triple camera setups with up to 48 megapixel sensors, and promises zero shutter lag when you're clicking photos. Qualcomm's proprietary AI engine also makes an appearance here, and can be used to enhance portrait mode, low light and other features. You also get 4K recording with up to 30fps frame rates.
The Apple A15 Bionic was selected as the winner of the Best Premium Mobile SoC of 2021, while the runner up is the Qualcomm Snapdragon 888+.
Best Premium Mobile SoC of 2021 – Indian Gadget Awards 2021 Nominees
Qualcomm Snapdragon 888+

Apple A15 Bionic

MediaTek Dimensity 1200

Exynos 2100

Qualcomm Snapdragon 870

Qualcomm Snapdragon 778G

Apple M1 Max
Qualcomm Snapdragon 888+
The Snapdragon 888 Plus is Qualcomm's crown jewel. It has everything the company has to offer, from the Hexagon DSP to the Spectra ISP. It's basically the chip that runs on the most powerful Android smartphones today. The Kryo 680 CPU is clocked at up to 3GHz, which is apt for a flagship device, and the Adreno 660 GPU does not require a 'G' next to its name in order to enhance gaming performance. To be sure, the CPU is also built on ARM's Cortex-X1 chip design, which is the fastest that the British design behemoth can offer as well.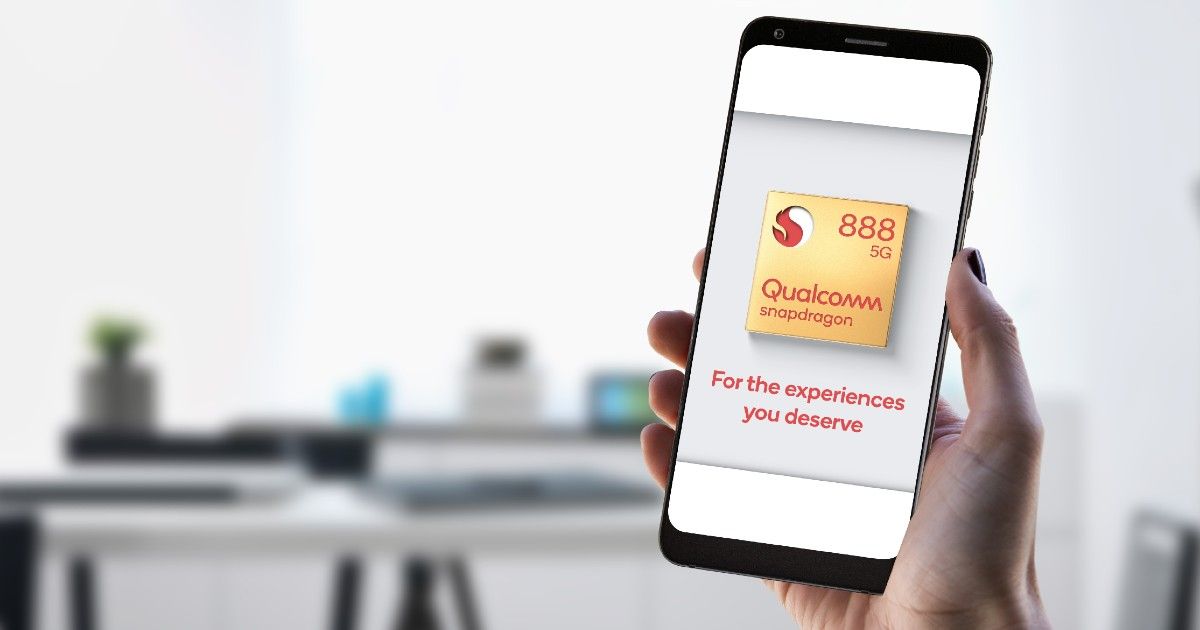 Apple A15 Bionic
You could argue that Apple's A15 Bionic chip is fast because of Apple's vertically integrated ecosystem, but that will take nothing away from the fact that this may be the fastest mobile processor out there today. The idea is simple, Apple's own chip, its own software, and its own design frameworks, including the Metal gaming APIs and more, makes for a wholesome experience that even the fastest Android phones today will struggle to match. The A15 Bionic powers the small iPhone screens and the iPads, which should tell you just how fast this chip actually is.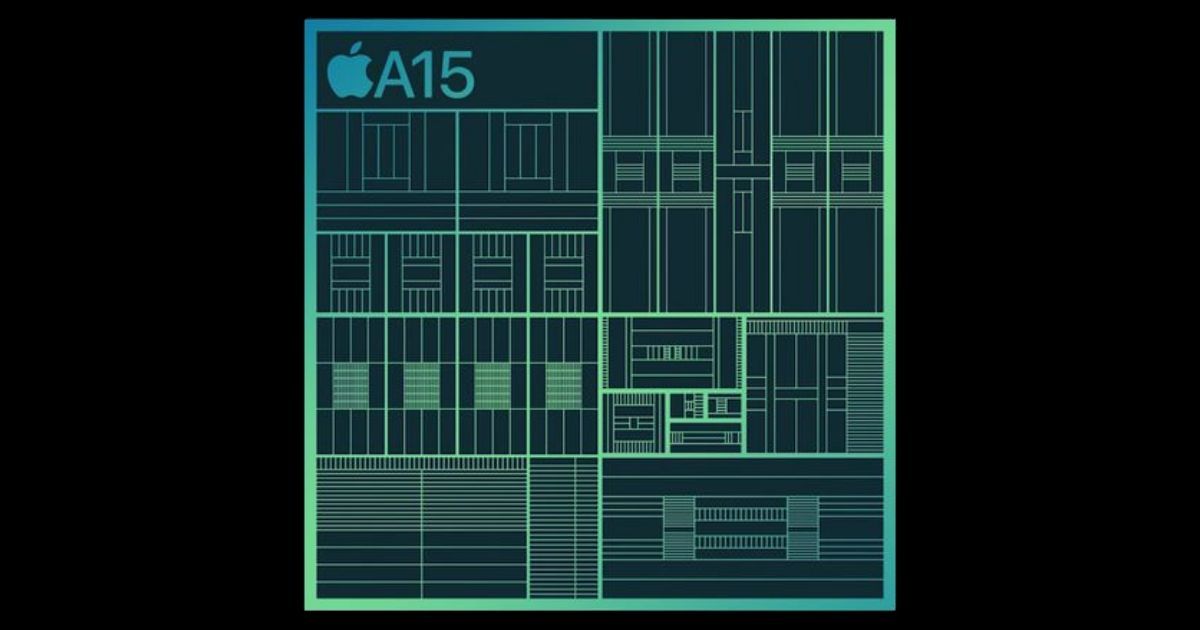 MediaTek Dimensity 1200
The MediaTek Dimensity 1200 is the Taiwanese firm's flagship SoC on the market. Like the Snapdragon 888 Plus, it is also clocked at 3GHz, but it doesn't use the Cortex-X1 design. Instead, the big cores on this use the Cortex A78 design from ARM, which MediaTek claims will offer 22% higher CPU performance, while also being 25% more power efficient against its previous generation. It has an octa-core CPU overall and supports UFS 3.1 storage, which provides 1.7GBps throughput for input-output operations.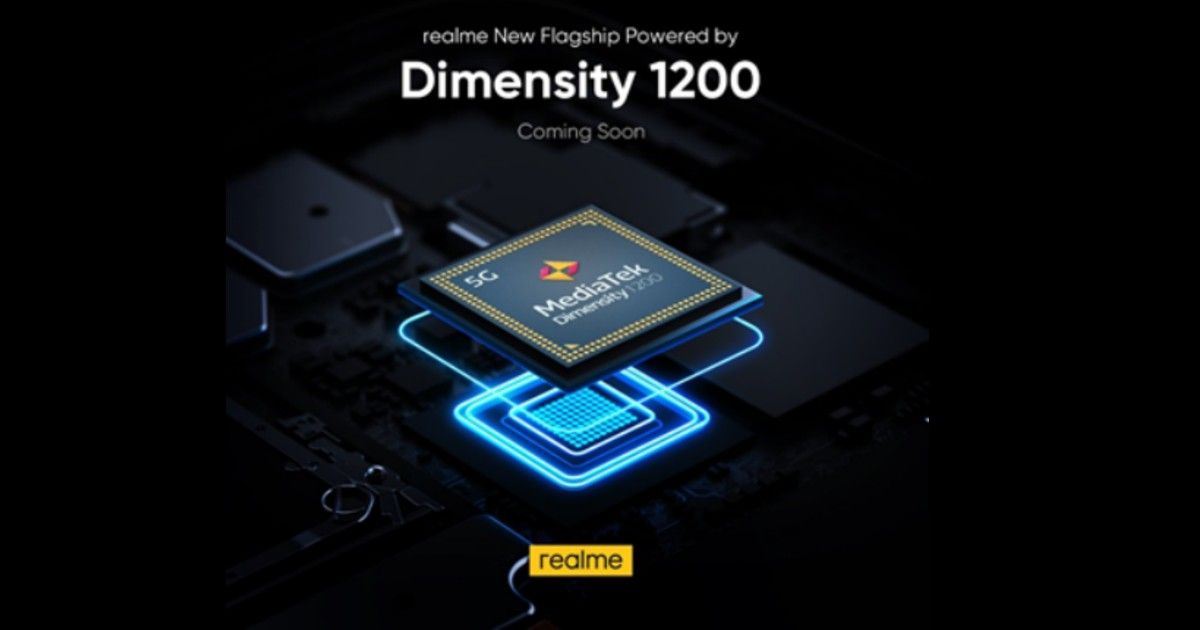 Samsung Exynos 2100
Samsung really needs to start loaning its processors out to other companies. Unfortunately, you'll likely find this chip on a Samsung device only, but that doesn't take away from the fact that the Exynos 2100 is an able chip. Like the Snapdragon 888+, this one also has a Cortex-X1 core, but it also sports Cortex A78 and Cortex A55 cores. The breakup is simple — a single core Cortex X1 chip is clocked at 2.9Ghz and handles things like fast boot for a game, etc. On the other hand, three Cortex A78 cores are also there to do heavy lifting when the X1 is busy with a large app. And these four cores are supported by a quad-core Cortex A55 cluster, which will handle the more rudimentary tasks.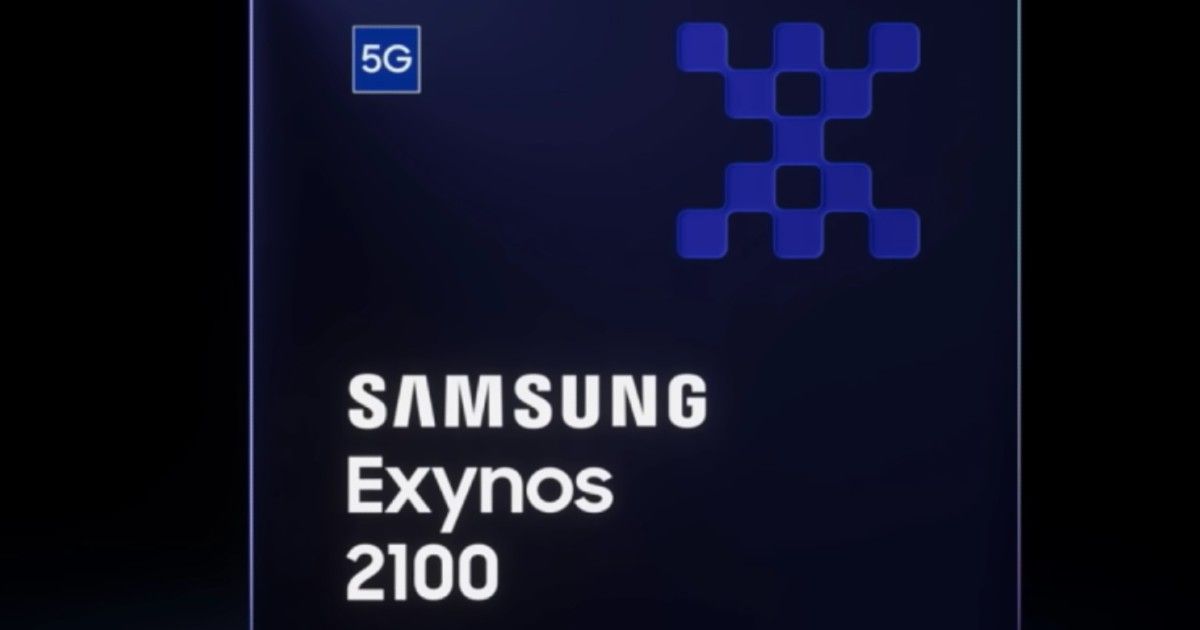 Qualcomm Snapdragon 870
The Snapdragon 870 is sort of a compromise for the flagship class devices. Which doesn't mean that it isn't fast. It's more like a way for manufacturers to stuff, say an extra camera on a device, while still getting a chip that fits their cost and can support those new cameras. It's a 5G chip that supports QHD+ displays with up to 144Hz refresh rates, and has two of the fastest CPU and GPUs that Qualcomm designs.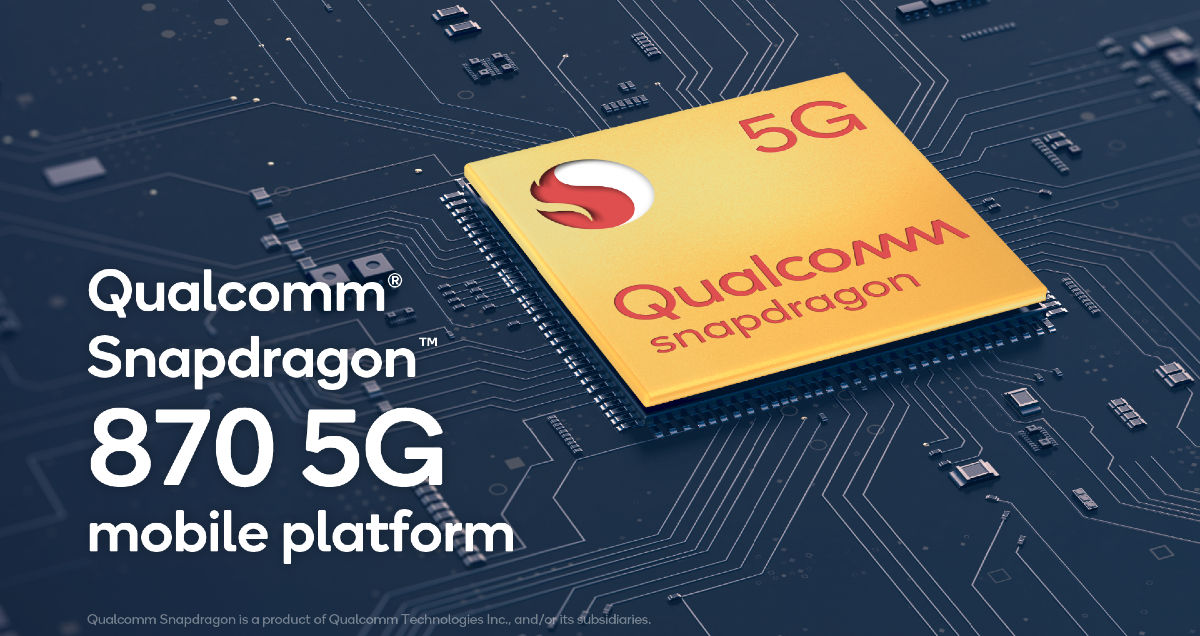 Qualcomm Snapdragon 778G
You already know that the 'G' in Qualcomm's chip nomenclature stands for gaming, but the 778G is truly special. It features Qualcomm's Elite Gaming features, which are designed to enhance games. The company also works with many big game developers to ensure their games can work in unison with its hardware, making things all the more better. And in addition, the Spectra 570L triple ISP will allow triple camera setups, while the chip also supports HDR10+ playback.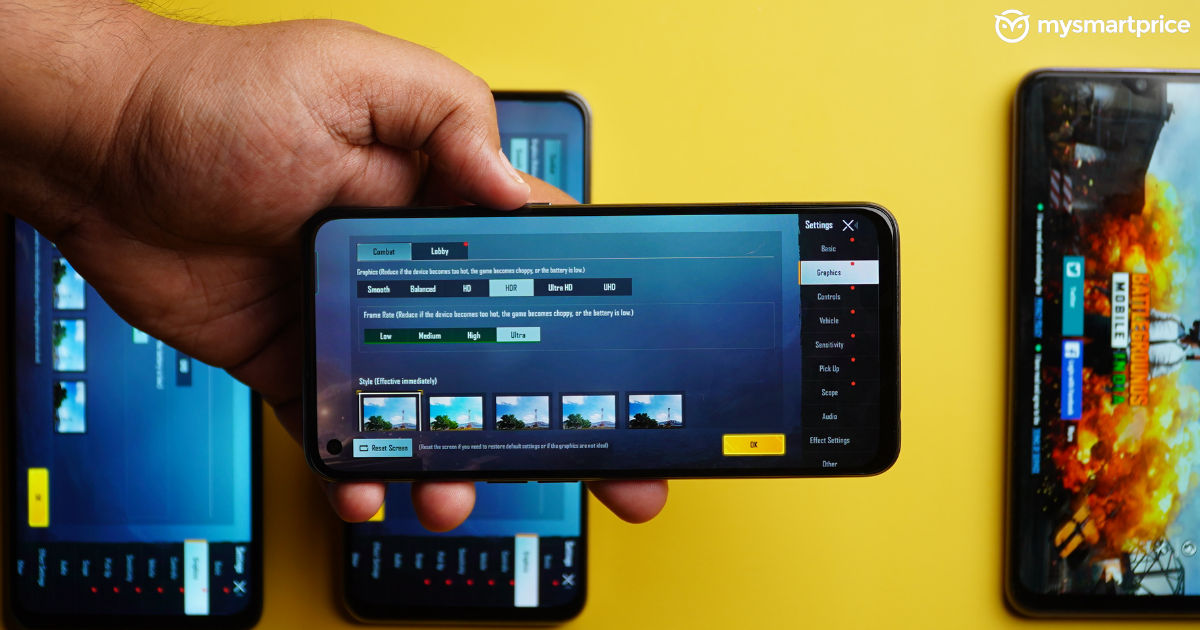 Apple M1 Max
It's been just a year and the Apple M1 is already somewhat outdated. The company unveiled the Apple M1 Max chip earlier this year, which powers some of its PC products right now. It has 57 billion transistors, and a 10 core CPU, which Apple says will be 70 percent faster than the octa-core CPU on the Apple M1. It's a 5 nanometer chip, and has two different GPU configurations — one with a 24 core GPU and the other with a 32 core GPU. This is the chip to watch in 2021-22.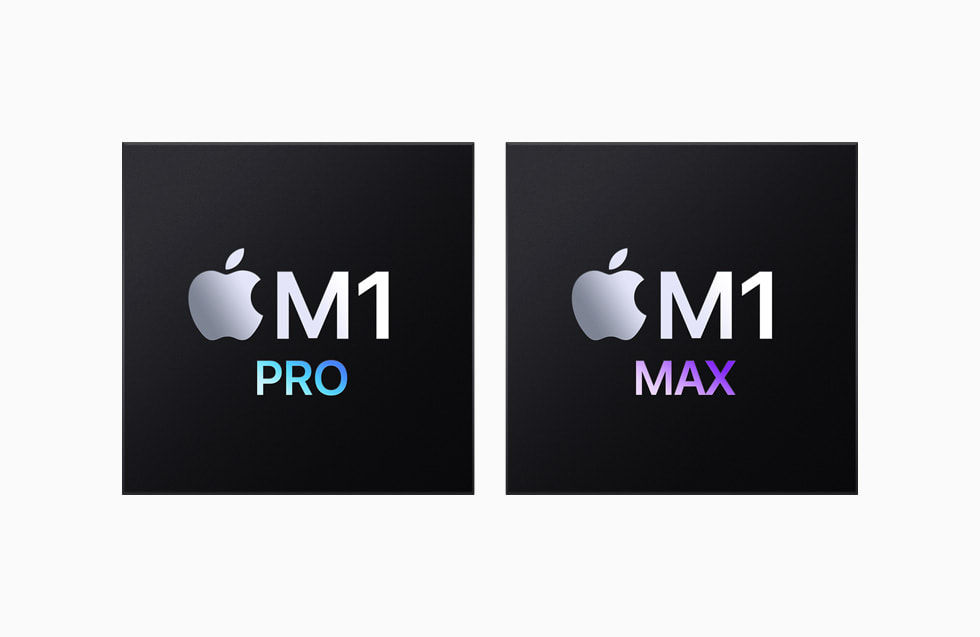 MediaTek was selected as the winner of the Best Mobile SoC Brand of 2021 award, while the runner up is Qualcomm.
Best Mobile SoC Brand of 2021 – Indian Gadget Awards 2021 Nominees
Qualcomm
It's not surprise that Qualcomm gets a nomination. The company only makes more than half the chips that run our smartphones today. From the Snapdragon 888+ to the Snapdragon 400 series, irrespective of how much you're spending on a smartphone today, it likely has a chipset from Qualcomm. And it's set to get better with the company making advancements in 5G every day.
MediaTek
MediaTek may escape notice at times because of Qualcomm's dominance in the field, but the company actually is one of the largest chipmakers in the world. In addition, MediaTek's new Dimensity chipsets have helped the company make some inroads into the premium market as well, and they have been appreciated by both critics and users. Gone are the days when a MediaTek phone meant underpowered performance and sub-par camera features.
Unisoc
And if MediaTek was a lesser-known brand, Unisoc may be even more unheard of for more users. However, the leading chip designer from China has made inroads in recent times, and has partnerships with companies like Motorola to put its chips on their devices. It shipped almost 150 times the number of processors during the third quarter this year than it did during the same period last year.