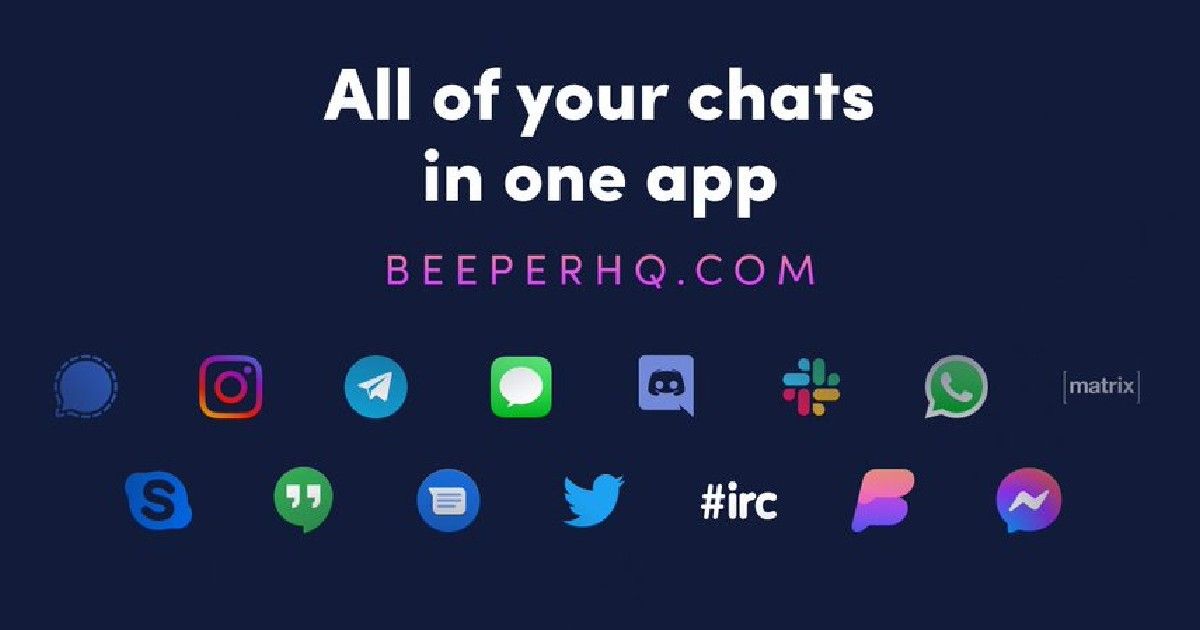 Apple iMessage is always exclusive to iPhone and iPad users but it seems it's no more exclusive of Apple user as the new Beeper app is aiming to change this by offering cross-platform messaging which includes 15 chat networks including Instagram, Signal, WhatsApp Twitter, Telegram, iMessage, and more among the others. Eric Migicovsky the CEO of Pebble has innovated this app which is going to be a platform that serves cross-platform messaging. 
Migicovsky has shared a tweet in which he claims that he has been using the Beeper app as his default chat app for the last two years. If you are thinking about how Beeper has managed to get iMessage working on the Android platform, then let us tell you that the company has admitted that it was the tough job of the team. But finally, the development team found a workaround. "And yes, iMessage works even on Android, Windows and Linux using some trickery," reads Migicovsky Twitter post. 
New app alert: I've been working on Beeper for a while and today we're launching! It's a single app to chat on iMessage, WhatsApp, and 13 other networks. Been using it as my default chat client for the last 2 years and there is NO going back. Check it out https://t.co/vjAtnYvdhS pic.twitter.com/rJ39rPFixb

— Eric Migicovsky (@ericmigi) January 20, 2021
How iMessenger Works on Beeper
According to the company's official post, the company is sending a jailbroken iPhone to each user, Yes! You read it correctly, the iPhone comes pre-installed with the Beeper app which bridges to iPhone.
"We send each user a Jailbroken iPhone with the Beeper app installed which bridges to iMessage, or if they have a Mac that is always connected to the internet, they can install the Beeper Mac app which acts as a bridge. This is not a joke, it works!" reads the official website. 
Which Networks does Beeper support?
Beeper connects to:
Whatsapp

Facebook Messenger

iMessage

Android Messages (SMS)

Telegram

Twitter

Slack

Hangouts

Instagram

Skype

IRC

Matrix

Discord

Signal

Beeper network

The company suggests that the Beeper aapp is built on the Matrix open source project, which allows developers to develop bridges between other networks like WhatsApp, Telegram, Discord, and more among the others. Also do note that Beeper is a subscription-based service and users need to pay USD 10 (Rs 730 approx) per month.