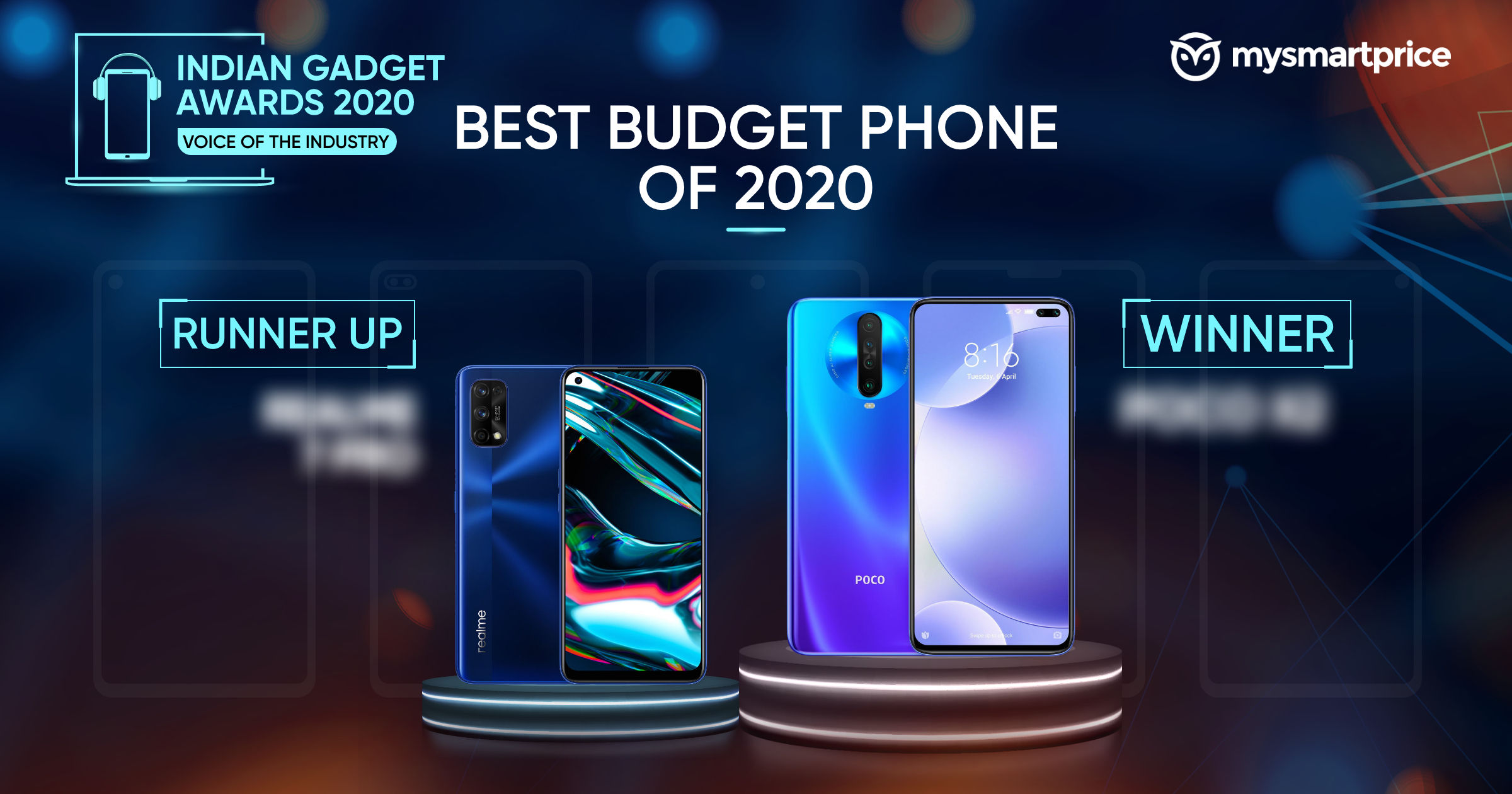 While the premium smartphone segment continues with evolving smartphone technology and design, it's budget smartphones that sees the highest sales in India. These smartphones offer an excellent mix of price and performance, delivering superior value for money. 2020 saw the budget smartphones become more powerful than ever. With features like 65W fast charging, 64MP cameras and 7-series Snapdragon chipsets, budget smartphones managed to put some of the premium offerings to shame, and at IGA 2020 we are awarding the best budget smartphone of 2020. First, let's take a look at the nominees –
Nominees for Best Budget Phone of 2020 for the Indian Gadget Awards 2020:
POCO X2
Realme 7 Pro
Samsung Galaxy M31s
Realme Narzo 20 Pro
Moto G 5G
Xiaomi Redmi Note 9 Pro
Best Budget Phone of 2020 – IGA 2020 Runner Up: Realme 7 Pro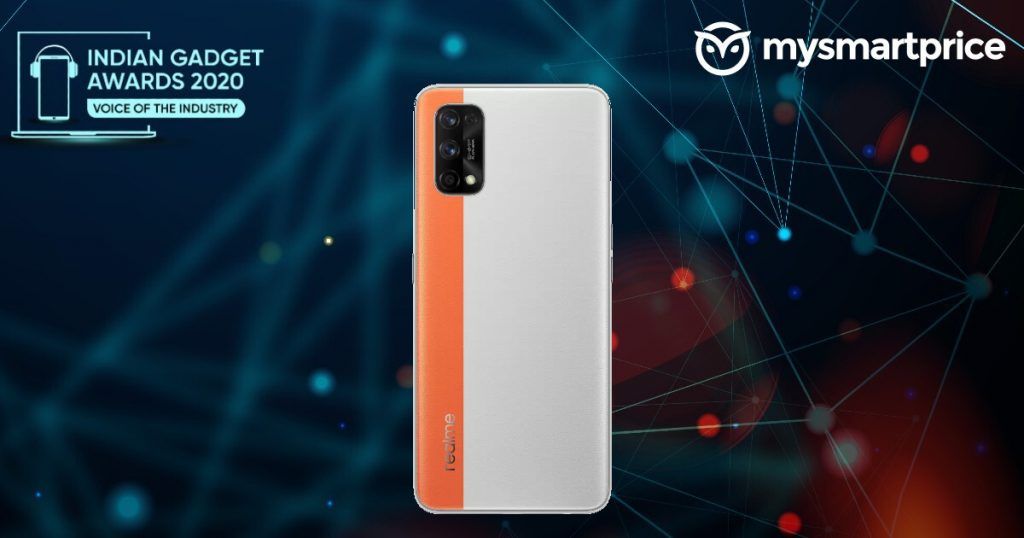 The Realme 7 Pro came a close second and takes the runner up spot for the Best Budget Smartphone of 2020 award for the Indian Gadget Awards 2020. With 65W fast charging, one of the best AMOLED displays in this segment, a slim form factor and well-tuned 64MP cameras, the Realme 7 Pro feels like a class apart in the budget segment. In fact, a lot of the features in the smartphone should not technically exist in the budget segment, but that's the pace of innovation these days.
Best Budget Phone of 2020 – IGA 2020 Winner: POCO X2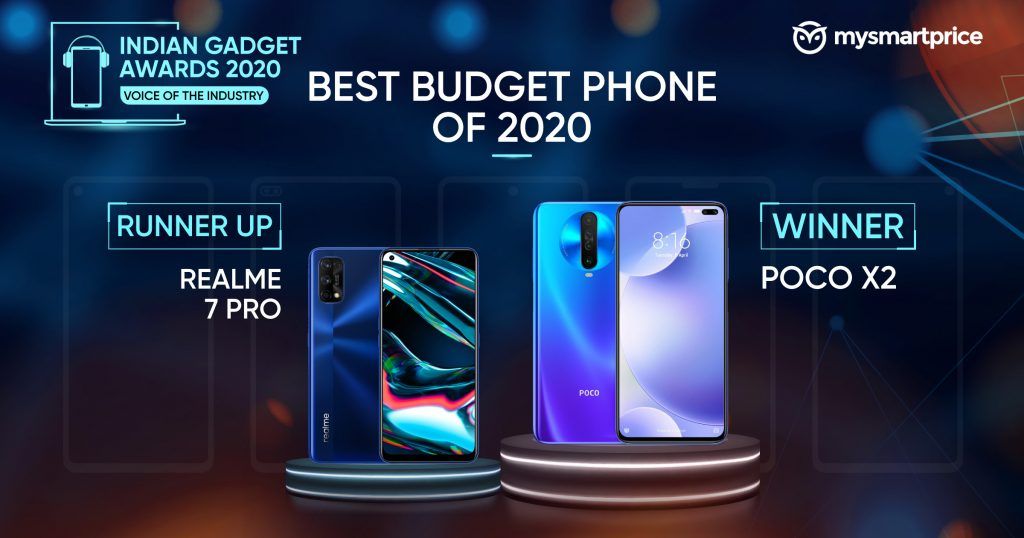 The POCO X2 launched early in 2020 snagged the award for the Best Smartphone of 2020 for the Indian Gadget Awards 2020. Our 30-member jury picked the POCO X2 particularly for the excellent mix of gaming and camera performance as well as good battery life and that gorgeous 120Hz display. The POCO X2 beat incumbents like the Galaxy M31s, Realme 7 Pro and its very own successor, the POCO X3 to become the winner. Powered by the Snapdragon 730G and rocking a 120Hz LCD display ( a first for the budget segment) and a 64MP quad camera stack, the POCO X2 managed to impress the jury the most.