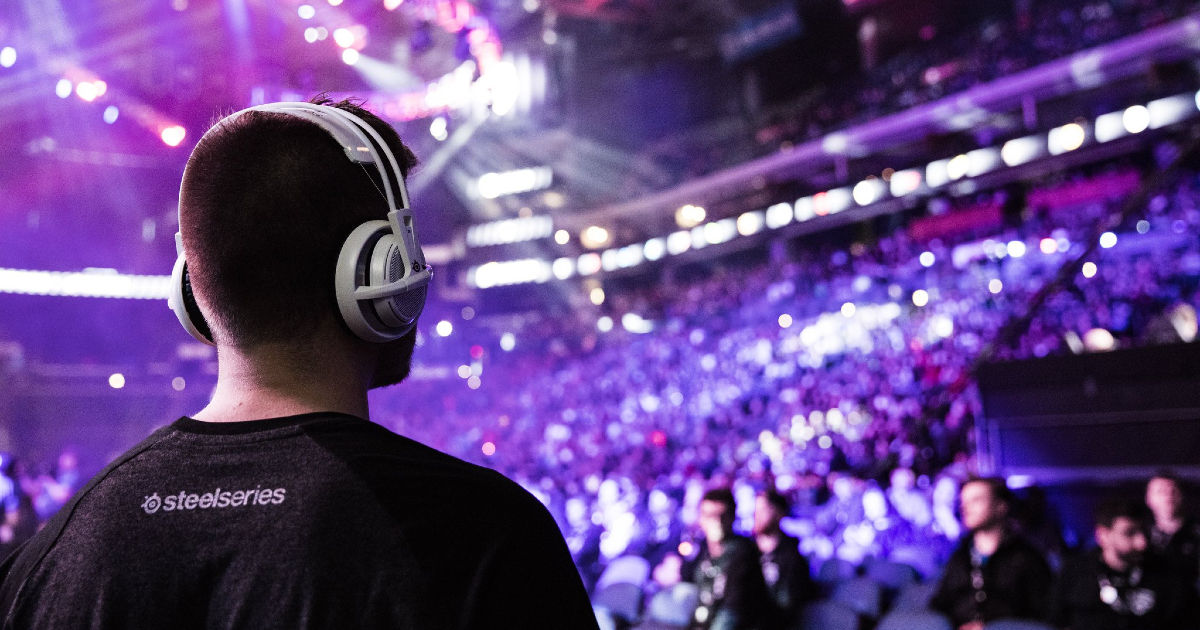 Video games are finally considered something less of a waste of time in India. Even the staunch deterrents of video games — parents of you, the reader and mine, can now be seen happily swiping away slicing fruits on their phone screens while you spend all your free time inside a shrinking warzone, shooting enemies and saving comrades.
India's sudden uptake of gaming as a hobby happened as fast as the 4G rollout in the country. With cheap data opening the floodgates of game downloads, there came a wave of investments in the gaming sector, simply waiting to tap into the growing potential.
According to a FICCI-EY report, the count of online gamers in India grew a whopping 31% in 2019, amassing 365 million gamers with the number set to reach 440 million by 2022. Correspondingly, investment in the gaming sector increased 78% to $173 million in CY2020 as compared to $97.1 million in CY2019. And while most of these investments are into products simply designed to get your attention, there's reason to believe that this is the best time to consider video games as a career option in India.
Why? For one, most of the online multiplayer games you play conduct tournaments with huge prize pools and other rewards. Erstwhile PUBG Mobile had the PUBG Mobile Club Open with a prize pool of $2Million. Call of Duty Mobile has its own global championships every year. Garena Free Fire regularly hosts tournaments in India with big prizes and giveaways, and there is now a legit justification in skilling up in your favourite games.
And while mobile gaming catches all the attention, it's PC gaming that commands the most respect and consequently, the biggest prizes. On a global level, the largest PC gaming tournaments attract audience larger than a game of football at times. And to discuss this growing potential of gaming as a career with India, we had a chat with Arnold Su, Business Head, Consumer and Gaming PC, System Business Group, ASUS India.
Tournaments for one and all
Aside from selling some of the most cutting edge gaming laptops and PC components, Asus' gaming brand ROG, or Republic of Gamers has a cult following among gamers. And the brand leverages that followership into cultivating a competitive landscape in PC gaming.
"ASUS ROG as a brand has been contributing towards eSports from the start. Each initiative of the ASUS ROG is planned and made basis the requirement of each category of eSports players in India," Arnold said.
ROG deploys a range of eSports competitions in India, catering both to the professionals and the rising stars. The brand also has gaming academies to train interested gamers into becoming skilled eSports players.
"ROG Showdown is made for the wider range of gamers with different types of titles. Where different teams participate in the tournament and face off each other and the winning team wins the prize. Another one is the ROG Master initiative and it is meant for the top level teams with enthusiastic players of the country where they get an opportunity to pitch their skills against the best professional teams from the country and in the region," he said.
Both ROG Showdowns and ROG Masters run an annual roster for each of the popular eSports titles. ROG Showdowns are easy to access, tournaments for budding gamers while the Masters is a full blown pro gaming league. Here's this year's schedule of ROG Showdown tourneys —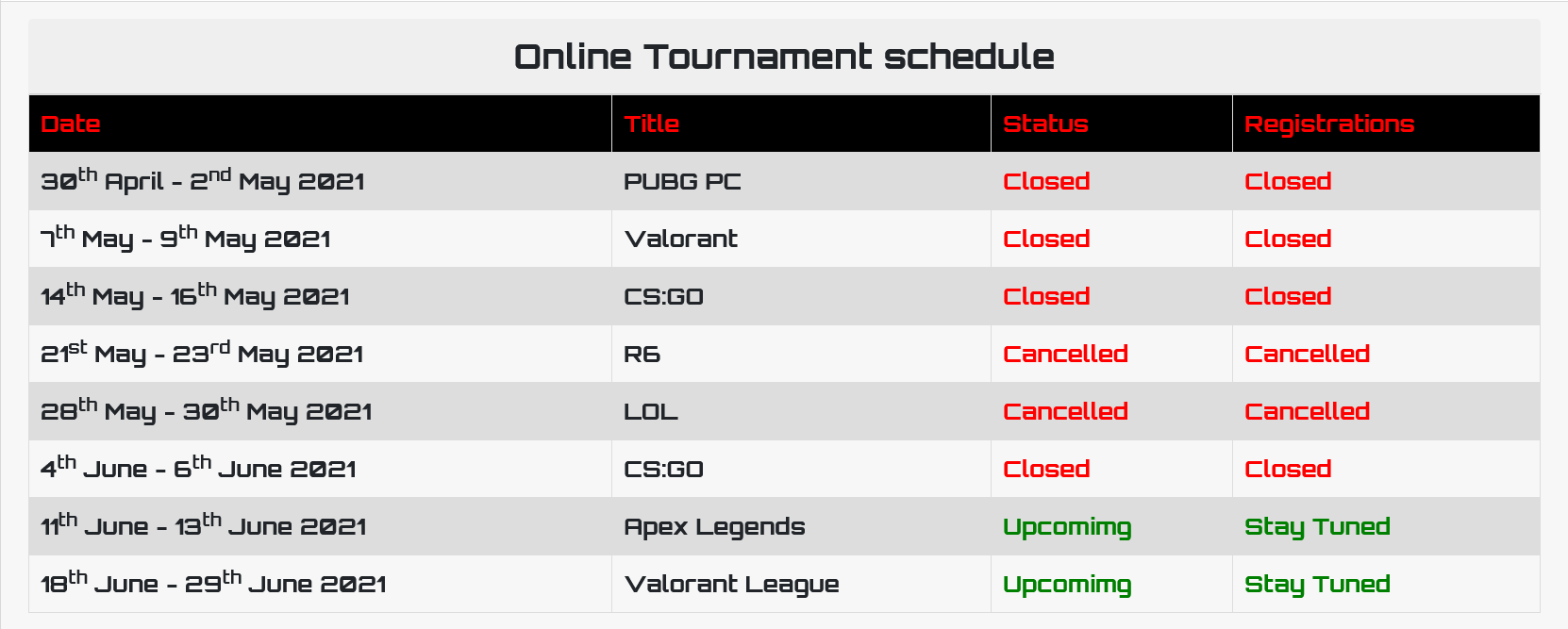 But even to compete in the ROG Showdown levels, gamers need to pick up the basics, learn to play as a team and have the right attitude towards playing. The gamer's favourite brand also started a training academy. In his own words..
"The ROG Academy is a first-of-a- kind unique initiative to empower potential professional gamers to conquer competitions and elevating eSports industry. This initiative provides a huge boost in establishing a pool of credible eSports players in India and paves the way for next-generation gamers with access to resources, mentorship and training."
We had written about ROG academy when it began its inaugural edition to train CS:GO players in the country. It's now back in its second edition, this time for Valorant players. There's also Global eSports, an organization that incubates and sponsors eSports teams in various countries including India. So, in terms of opportunities, there is indeed a lot on offer for gamers who wish to compete professionally.
Playing catch up
But this is just the tip of the iceberg.
"Gaming is still new in India and eSports even more. The professional gaming ecosystem is still underequipped compared to the global community. A perception shift towards professional gaming in India is greatly needed to encourage new gamers and enthusiasts to participate more actively and come forward to learn new skills. Then there is also the question of availability and access to proper infrastructure and gaming equipment. However, this is likely to improve since Indian Government has now started acknowledging the potential of the Industry and also the industry has started to witness an influx from gaming focused brands" Arnold said.
Arnold agrees there's a lot more to be done to catch up with the global community of eSports. We've only just embraced gaming. Professional gaming is still an extremely small, but popular niche in the country. But the industry requires that big push from a central authority, which would encourage even more players to take up mouse and keyboard.
There's also a need to bridge the knowledge gap between countries like South Korea, Taiwan and Singapore which contributes the most number of pro gamers in eSports.
"There is also a need for opportunities which boost the gamers' skills. With industry led initiatives such as ROG Academy, ROG Showdown and ROG Masters from ASUS, we want to bridge this gap by giving Indian gamers new prospects and exposure they need to hone their skills and participate at international events," Arnold added.
Choosing the right game to compete in
Just like regular sports, eSports offer players with a pool of titles to hone their skills in. Players range between fast-paced first person shooters like CS:GO to more strategic DOTA and League of Legends. So it's important to find your calling, and stick to it. To this end, Arnold thinks the next big game to rock the eSports world is Valorant. The game has been confirmed to come to mobiles as well.
"While staples like Counter Strike: Global Offensive, League of Legends and DOTA have a solid foothold in the community, Valorant has seen a quick rise in the industry to become a chief game in many eSports tournaments. While the game play is a big factor owing to the dynamics that the game has introduced, the fact that the game is available for free and is optimized to work quite well on almost all PCs and laptops, it has evolved to become a popular title in a very short span of time."
Riot's Valorant, has wrecked, for lack of a better word, quite a riot in the eSports community. Needing nothing more than an Intel Core i5 CPU and a Nvidia GeForce GTX1050 Ti to achieve 144FPS+, mastering Valorant isn't an expensive affair. And the maps and gameplay is designed to favour none, and offer the most potential for deploying complex strategies to win the rounds.
So looking at all the factors, if you have a gaming PC nearby, now is indeed the best time to get into professional gaming.