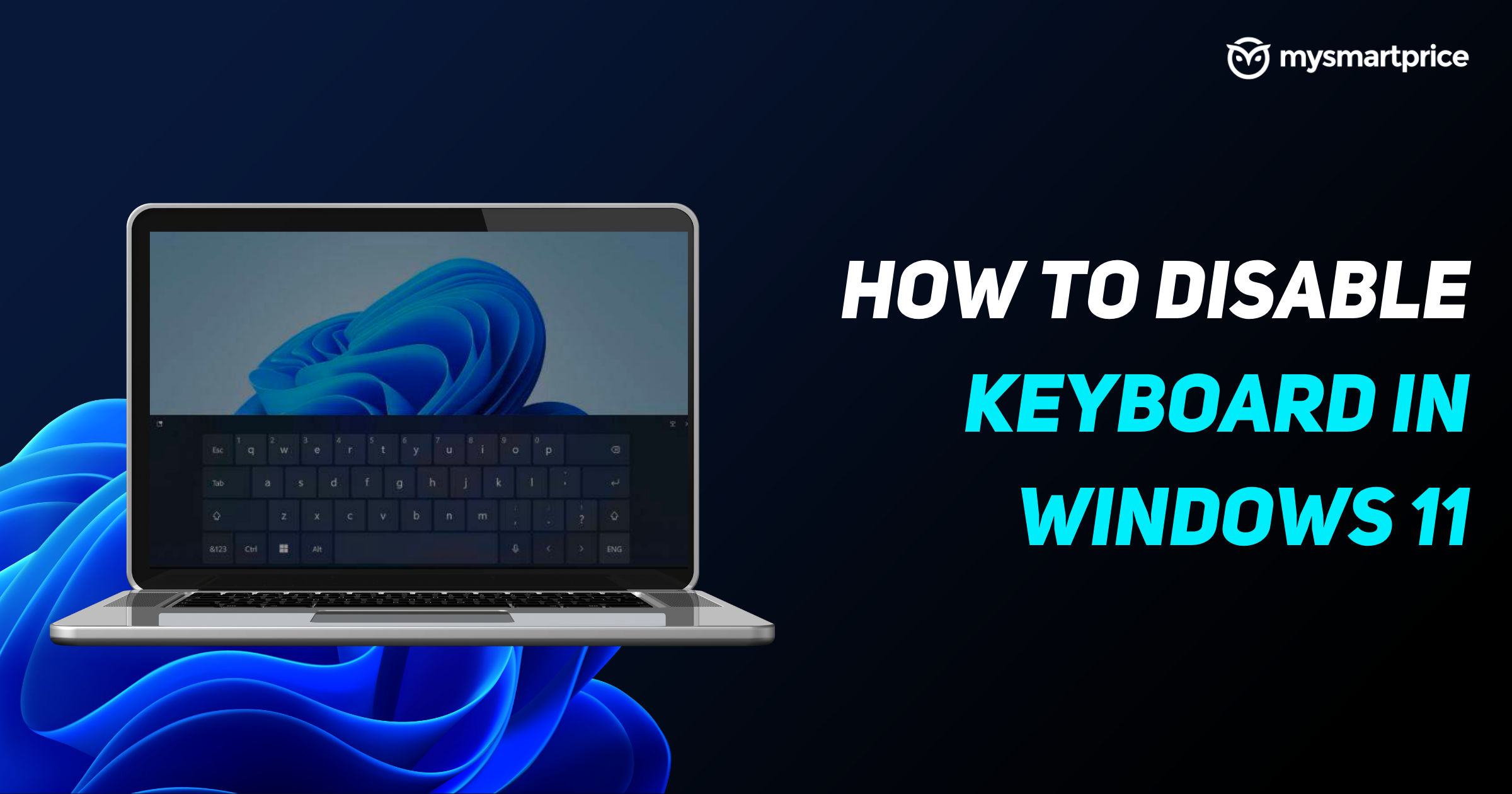 If you are wondering if you can disable the keyboard on your laptop or PC, the answer is yes. There are multiple ways to disable your laptop or PC's keyboard and this is applicable for Windows as well as Mac devices. In this article, we will take a look at how can you disable the keyboard on a Windows 11 laptop and Apple MacBook, as well as the steps of how you can re-enable the keyboard. 
Also Read: Laptop Charger Not Working? 5 Ways to Charge Your Laptop Without a Charger
For Windows, we will take a look at how you can disable and enable the keyboard in specifically in Windows 11. While users can use the built-in feature on Windows to perform this task, on Mac though, they will require third-party application that can disable the built-in keyboard.
This feature is useful when you're using an external keyboard and don't want to use the built-in keyboard by mistake.
Also Read: Snipping Tool Shortcut: How to Use Snipping Tool in Windows Laptops
How to Disable Keyboard in Windows 11
Before we start, make sure you have a mouse connected to the PC or laptop, which you can use once the keyboard is disabled. If you have a touch screen machine, it is ok to proceed. 
On your Windows 11 machine, Open the Start menu (click on Windows icon)

Search for "Device Manager"

Click on it to open the Device Manager screen in a new Window

Go to the Keyboard option and click on the ">" arrow

You will get a list of all the keyboards connected to your current laptop or PC

Right-click on the keyboard from the list which you want to disable

Select "Uninstall Device"
It is worth mentioning that the name of your laptop or PC's keyboard will depend on your model, device, number, and brand. 
How to Re-Enable Keyboard in Windows 11
Once you have disabled the keyboard using the above method, it is very easy to re-enable the keyboard in Windows 11. Also, you can avtivate Windows 10 free – Read More. All you need to do is just restart the laptop or PC. To do this you can use your mouse or external keyboard also works. 
Click on the Windows icon in the taskbar

Click on the Power button

Select Restart

Your machine will restart and your keyboard will be re-enabled
Also Read: Refresh Shortcut Key: What are the Shortcut Keys to Refresh Windows and Mac Desktop/ Laptop and Internet Browsers?
How to Disable Keyboard in Mac
As said earlier, we will be using a third-party application on Mac to disable the keyboard.
Download the Karabiner app using the link

here

Open the app and approve all the necessary permissions

Go to Devices

Under Devices, select the Advanced" option

Select the external keyboard from the list by clicking on the checkbox

Once you select the keyboard from the list, your Mac keyboard will automatically get disabled
Also Read: Shortcut Key of a New Folder: What are the Shortcut Keys to Create a New Folder on Windows and Mac
How to Re-Enable Keyboard in Mac
Open the Karabiner app

Go to Devices

Under Devices, select the "advanced" option

De-select the external keyboard from the list

Once you have de-selected the keyboard from the list, your Mac keyboard will automatically be enabled
Also Read: MS Word Shortcut Keys: Full List of Keyboard Shortcuts for Windows 10, 11 and macOS Laptops or PCs