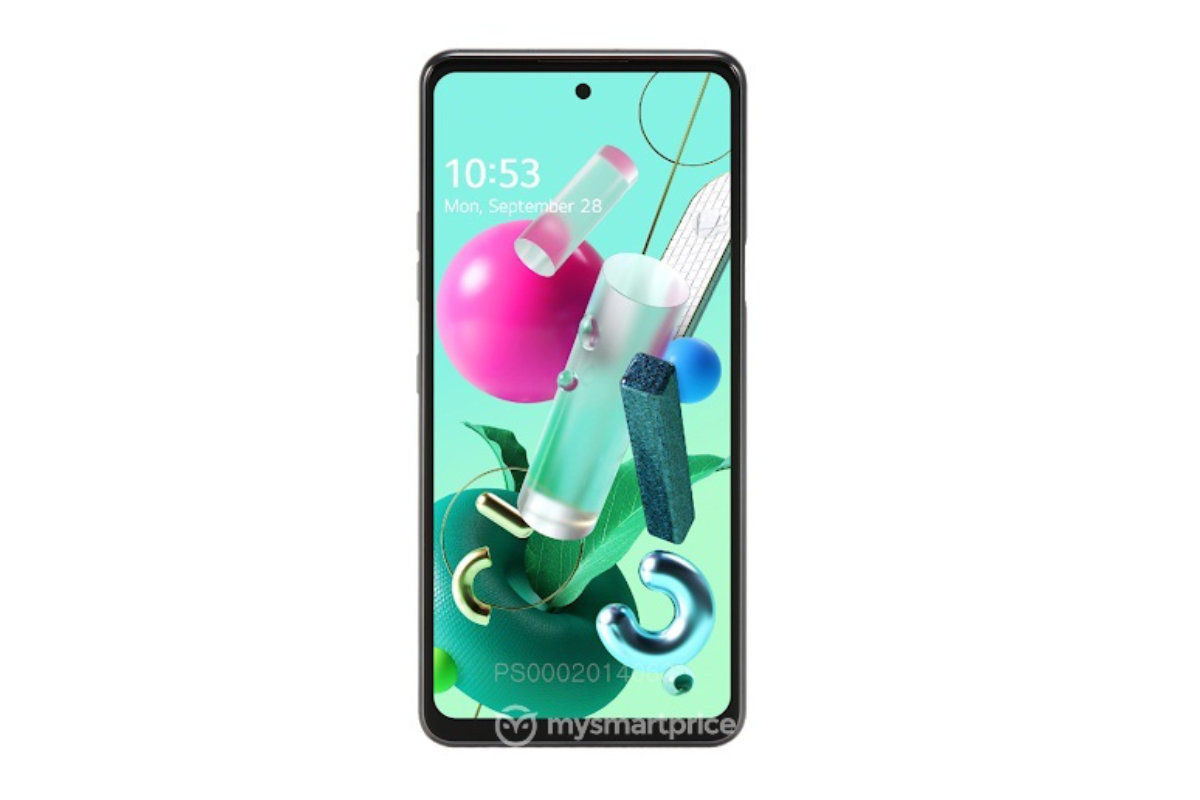 Earlier this month, we learned that LG is working on a new Q-series smartphone, the Q92 5G, thanks to a report from Naver. The publication had revealed that the model number of the Q92 5G is LM-Q920N and that it will be available with 128GB of storage. But that is about it. We didn't have any other information regarding the device back then.
Fortunately for us, the LG Q92 5G has now made it to the Google Play Console, which reveals a bunch of key specifications of the device.
LG Q92 5G listed on Google Play Console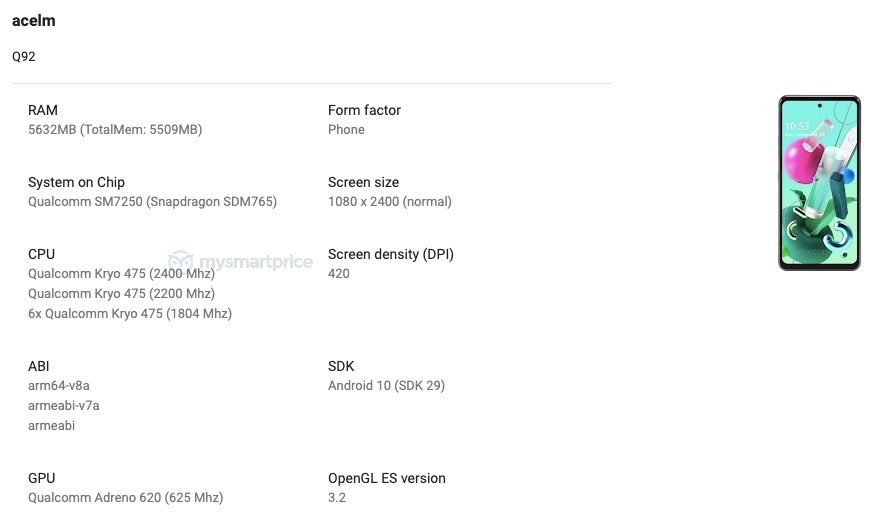 The listing of the LG Q92 5G on Google Play Console shows that the device has the Qualcomm Snapdragon 765G processor. The chipset is mated to 6GB of RAM. However, there could also be other RAM options on offer at the time of launch. On the software side of things, the device has the Android 10 operating system. According to the listing, the LG Q92 5G has a display with Full HD+ (2400 x 1080) resolution and a pixel density of 420 PPI. Going by the resolution and the pixel density, the display seems to have a size of around 6-inches.
The Google Play Console listing of the LG Q92 5G has an image of the smartphone, which, we think, is an actual image of the device, rather than a placeholder. This image shows that the LG Q92 has a display with a center punch-hole. The device seems to have a recessed cutout on the right-hand side of the device, and we think that it is a fingerprint scanner. If that is true, it is possible that the LG Q92 5G has an LCD display (because if it had an AMOLED display, it would have an in-display fingerprint scanner).
Going by these specifications, the LG Q92 5G seems to be an upper mid-range smartphone. Although, it is highly likely that the LG Q92 5G will be placed below LG Velvet as the Velvet is a premium lineup, whereas, the Q-series is an affordable offering.