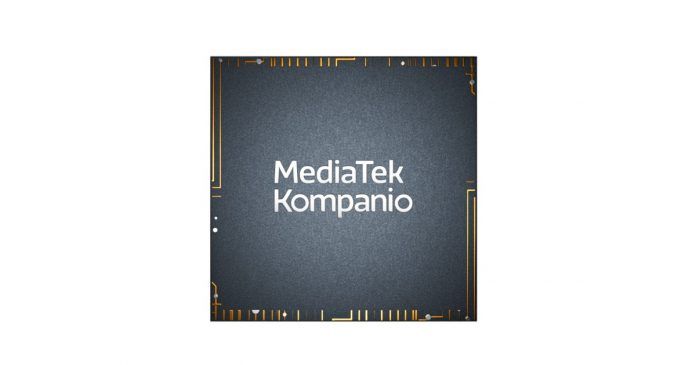 MediaTek has announced the MediaTek Kompanio 1380 processor for premium Chromebook. The new chipset by Mediatek is manufactured using TSMC's 6nm process. The processor includes four high-performance Cortex-A78 cores clocked up to 3GHz and four Cortex-A55 power-efficiency-focused cores.
The other key features of the Kompanio 1380 SoC include support for 4K 60Hz display, AV1 Hardware Decoding, Wi-Fi 6/6E, and Bluetooth v5.0 support. Let us check ahead of the specifications of the Kompanio 1380 SoC in detail ahead:
MediaTek Kompanio 1380 SoC Specifications, Features
As mentioned above, the newly launched Kompanio 1380 processor is being manufactured using TSMC 6nm processor. The SoC includes four high-performance Arm Cortex-A78 cores with speeds up to 3GHz and four Cortex-A55 power-efficiency-focused cores. The chipset is accompanied by a five-core Arm Mali-G57 GPU which supports fast and vivid visuals.
Furthermore, the Kompanio 1380 also supports up to two 4K 60Hz displays, or one 4K 60Hz display and two 4K 30Hz displays, giving device makers a wide variety of resolution. The chipset also includes MediaTek APU 3.0, which accelerates AI-camera and AI-voice applications while also optimizing battery life. The processor also has AV1 Hardware Decoding support, which allows consumers to stream 4K movies and TV shows with the best quality settings, while also enjoying longer battery life.
The Kompanio 1380 also has a dedicated audio digital signal processor (DSP) that provides an ultra-low-power voice on wakeup (VoW) capabilities for a wide variety of voice assistant services. Last but not least, the chipset also supports Wi-Fi 6/6E, Bluetooth v5.0, GPS, Glonass, BeiDou, Galileo, and QZSS.
The Acer Chromebook Spin 513 will be the first Chromebook that comes powered by this MediaTek Kompanio 1380 chipset. It will go on sale from June.
"Kompanio 1380 continues MediaTek's legacy as the No. 1 chipmaker for Arm-based Chromebooks, elevating premium Chromebook experiences with next-level performance and extra-long battery life," said PC Tseng, general manager of Intelligent Multimedia Business Unit at MediaTek.
"The Kompanio 1380 is an integral part of delivering a great experience for users whether they're working from home, enjoying media on the go, or anything in between. We're excited to see its versatility come to life on the Acer Chromebook Spin 513, the first product to launch with this chip," said John Solomon, VP of Chrome OS at Google.
Thanks for reading till the end of this article. For more such informative and exclusive tech content, like our Facebook page