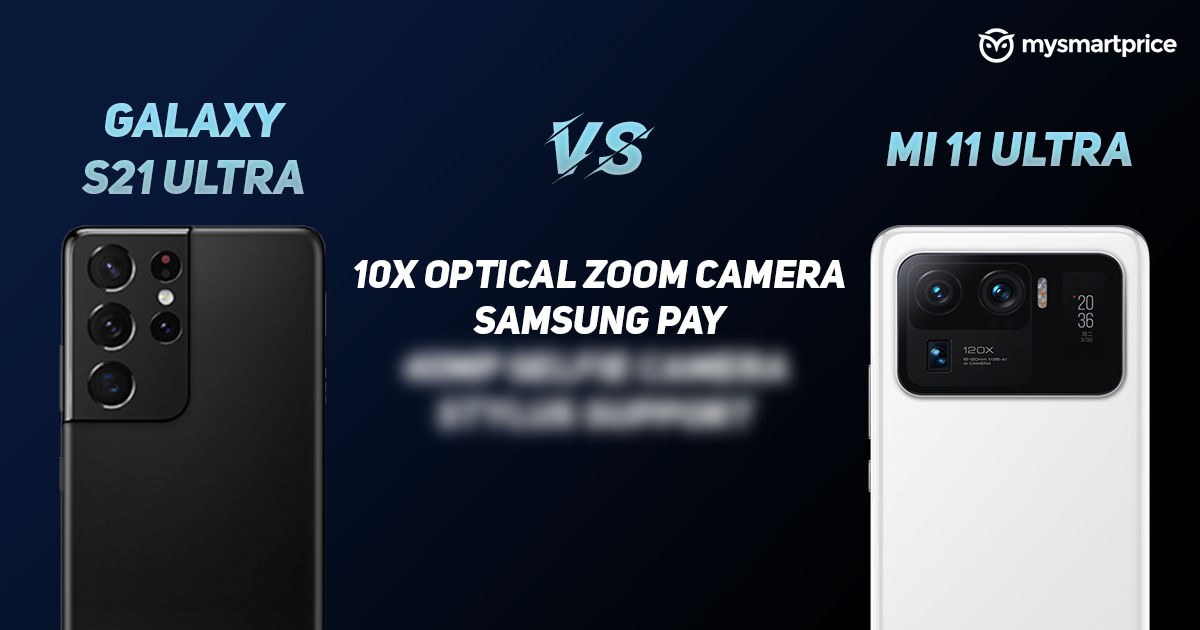 The Samsung Galaxy S21 Ultra is one of the most well equipped smartphones in India right now. The flagship variant of the Galaxy S21 series is about as extreme a smartphone as you can buy. Now, Xiaomi has announced that its ultimate new generation flagship, the Mi 11 Ultra, will be launched in India on April 23. This has sparked off an upcoming flagship smartphone face-off in the country, pegging the upcoming Mi 11 Ultra against the Galaxy S21 Ultra. On this note, we take a look at four reasons why Samsung's offering makes it a better smartphone, in comparison to the Mi 11 Ultra in India.
10x optical zoom camera
The Samsung Galaxy S21 Ultra has one of the most sought after camera configurations in the market, which it established in its previous generation with its zoom capabilities. With the S21 Ultra, Samsung offers one of the best telephoto zoom cameras among the present crop of smartphones. In fact, it features two telephoto units – one 10MP camera with 3x zoom, and a second 10MP telephoto camera with 10x periscopic optical zoom. In comparison, the Mi 11 Ultra features only one periscopic telephoto zoom camera, with a 48MP sensor but only 5x optical zoom range.
40MP selfie camera
The front camera is no longer only meant for casual selfies – the advent of video blogging and mainstream video conferencing from home mean that the quality of the front camera is vital for a wide range of serious applications. Here, the Galaxy S21 Ultra thoroughly outruns the Mi 11 Ultra – while the latter only has a 20MP front camera capable of full HD video recording at up to 60fps, the Galaxy S21 Ultra features a 40MP front camera that can also shoot 4K videos at up to 60fps.
Samsung Pay
While Xiaomi does have its own contactless payments interface with Mi Pay, the service has failed to pick up mainstream adoption in the digital payments space so far. In comparison, Samsung Pay has been more mainstream by synchronising your debit and credit card details, and allowing one-tap card payments at both old and new PoS stations at millions of retail partners. In comparison, Mi Pay remains to be a standard digital payments app that cannot facilitate PoS machine payouts, handing the Samsung Galaxy S21 Ultra an edge with its NFC based contactless payments feature.
Stylus Support
Finally, the Samsung Galaxy S21 Ultra comes with support for Samsung's stylus devices – the S-Pen. You can use the stylus to take quick notes and scribble infographics if you please, and the massive display size, paired with its adaptive refresh rate, rich resolution and accurate touch response mean that the response to S-Pen stylus inputs is top notch. This is yet again one nifty feature that Xiaomi will not offer with its Mi 11 Ultra.