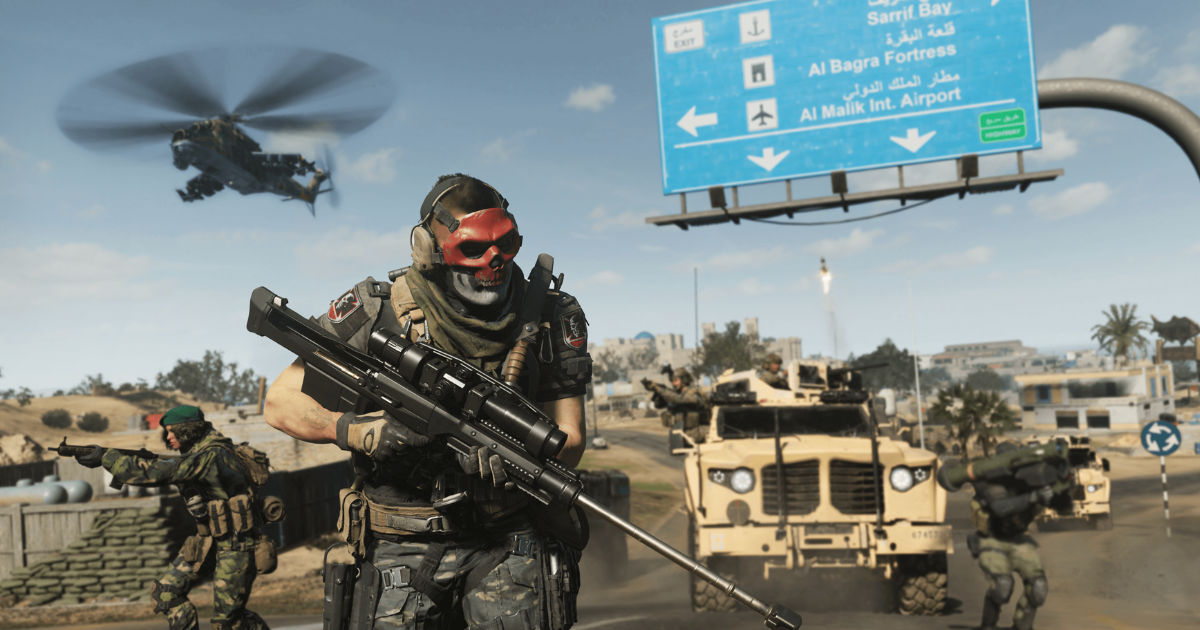 It is reported that Microsoft has offered Sony the option to include Call of Duty on its PlayStation Plus service. It looks like Microsoft is pulling out all stops in a bid to make their Activision Blizzard King merger go through. The FTC confirmed that it will be suing to block the nearly $69 billion merger and this looks like Microsoft's efforts to appease the regulatory body.
The FTC argues that Microsoft's merger with Activision Blizzard King does not make for a healthy competitive marketplace within the games industry. It appears that now Microsoft are willing to play nice with competitors in the space, specifically, Nintendo and PlayStation.
Just recently, Microsoft solidified a 10-year agreement to bring Call of Duty to Nintendo. Now, the Sony offer looks like an attempt to get Sony to dial the heat back when it comes to opposing the merger. Bloomberg reports that Sony is yet to agree on the deal, and it will be interesting to see how this plays out.
Also Read: Microsoft's Take Over of Call of Duty and Diablo's Studio Activision Runs into Rocky Waters; Could be Challenged for $69 Billion
Call of Duty on PlayStation Plus? Potential Win-Win for Both Microsoft and Sony
Congratulations to @InfinityWard and @Activision on the biggest PlayStation Store launch EVER for a Call of Duty game (including preorders and day one sales).

Call of Duty: Modern Warfare II is now available for PS4 and PS5! pic.twitter.com/CU9GG853DI

— PlayStation (@PlayStation) October 31, 2022
While it was believed that Microsoft offered Sony the same 10-year agreement it offered to Nintendo with regard to Call of Duty, the PlayStation company did not feel it was adequate. It would look like the FTC's apprehension of the merger has softened Microsoft's stance when it comes to the rigidity of Call of Duty's multi-platform status.
The Call of Duty franchise remains incredibly popular and appears an even bigger multi-platform console game than it ever has. Its availability on PlayStation Plus is surely going to go a long way in reinforcing Microsoft's argument that its merger with Activision Blizzard will not discourage competition.
While the merger deal isn't quite dead in the water yet, Microsoft has a pretty steep hill to climb from this point on. The company projected earlier that the deal would close by June 2023, but now with FTC suing to block the deal, the June window seems 'optimistic', to say the least.
It would stand to reason that Microsoft/Xbox earlier looked to lock Call of Duty to their platforms past the 10-year agreement, but that looks incredibly difficult now. The Xbox brand has made a resurgence in the last couple of years but it is still hard for it to compete with the vastness of Sony's offerings in terms of first-part exclusives.
The Bethesda acquisition will probably move the needle on the back of exclusives like Starfield but Call of Duty could've really changed the landscape for good. It will be interesting to see how this plays out and whether Microsoft will offer even more concessions to its competitors in the gaming space.