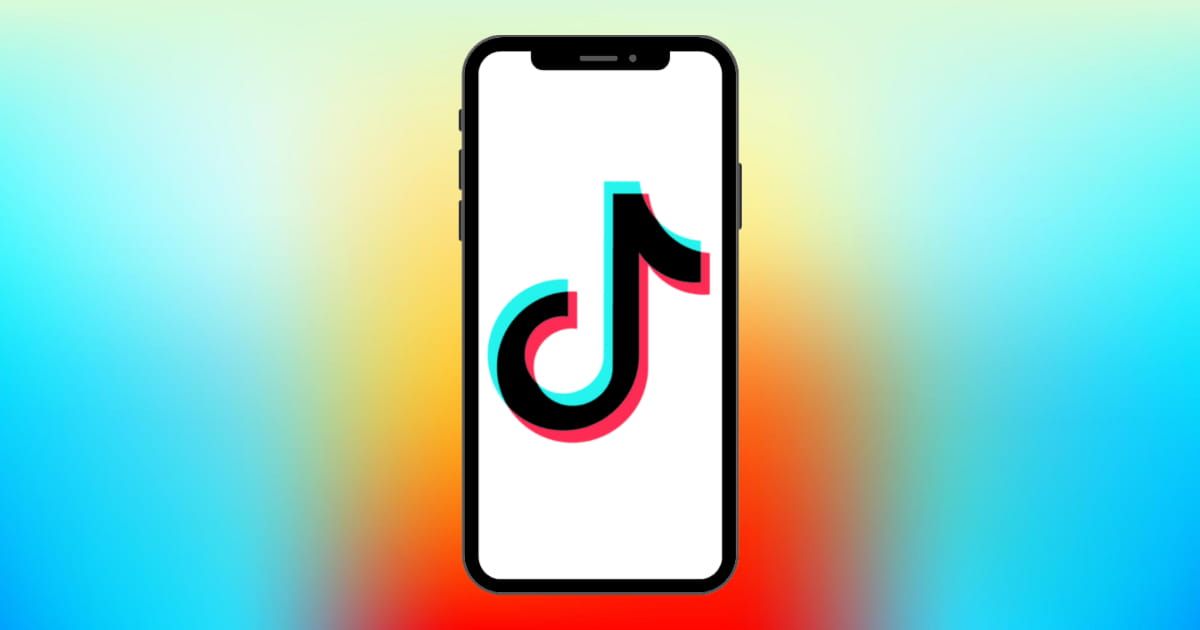 Tiktok, the social media app known for short videos seems to have beaten Google in terms of traffic to the website, according to a recent report published by Cloudflare, a premier web infrastructure and website security company.
Cloudflare has been publishing the data yearly for top domains on the internet and in 2021, for the first time in many years, Google has been dethroned by Tiktok. Google now stands in the second position, followed by Facebook, Microsoft, Apple, Amazon, Netflix, YouTube, Twitter, and WhatsApp. However, please note that this data is based on the primary domains of the respective brands and the report doesn't mention anything about regional domains.
TikTok topples the gaint
The blog post mentioned precisely the dates when Tiktok secured the top spot. It happened for the first time on February 17, 2021, and then in March for a few days, the short video sharing app secured the top position and then starting August 10, 2021, TikTok maintained its position on most days except a few days when Google secured the top position briefly. Tiktok held the top spot on occasions, including on Thanksgiving (November 25) and Black Friday (November 26).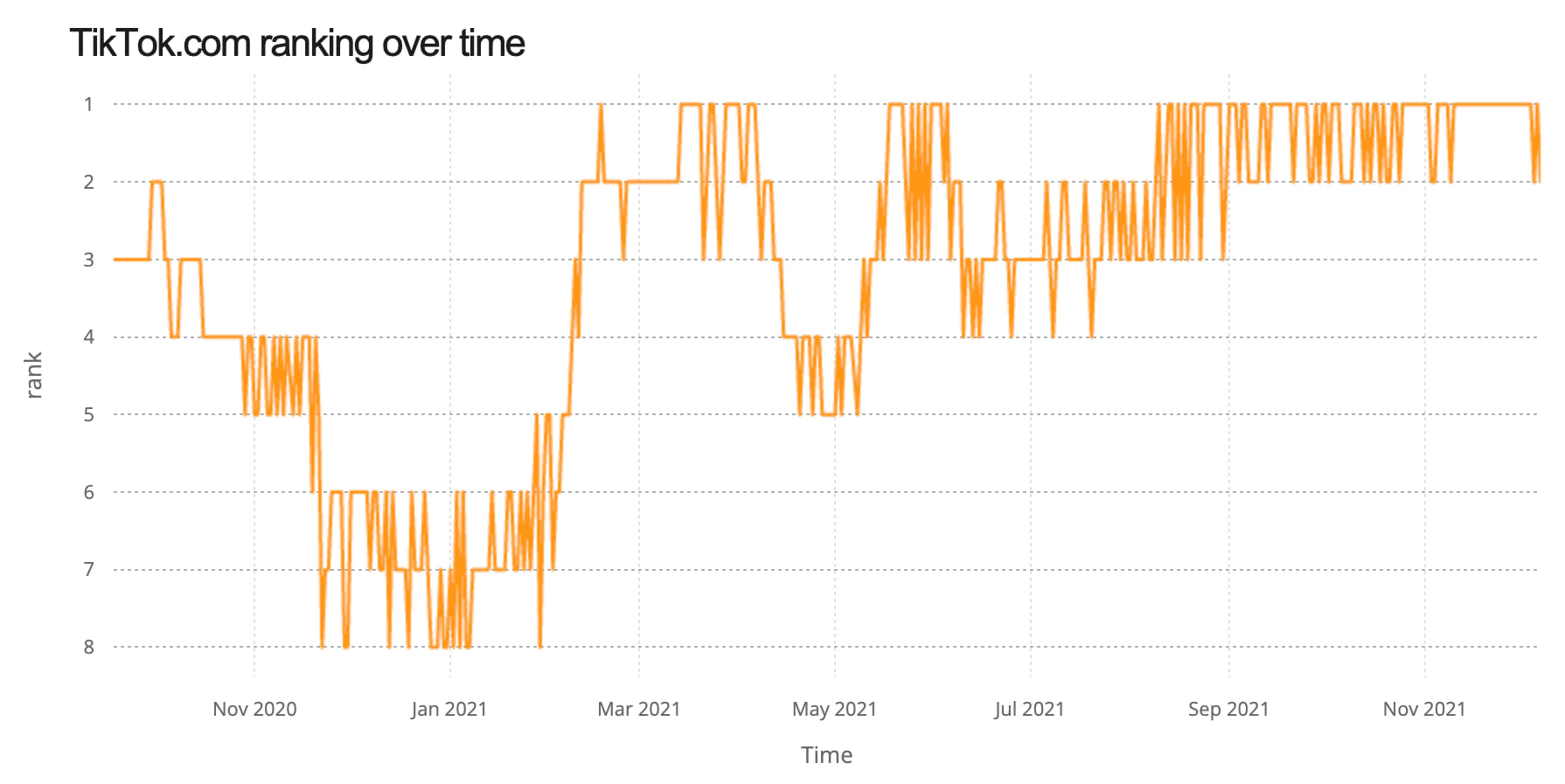 Naturally, the short video sharing app is also number one when it comes to social media platforms as well, followed by Facebook. It is now quite clear that Facebook and Tiktok have swapped their positions this year, compared to 2020. The same goes for Twitter and Instagram, as Instagram and Twitter were the fourth and fifth most popular social media site as per Cloudflare's ranking in 2020, but this year they have also swapped positions.
Also Read: TikTok Could be Planning Comeback to India After PUBG Mobile
Tiktok remains the king of social media, for now, followed by Facebook as mentioned earlier. After Facebook, the most popular ones are YouTube, Twitter, Instagram, Snapchat, Reddit, Pinterest, LinkedIn, and Quora. However, such rise of Tiktok is a bit surprising because the app found itself at the centre of controversies quite often and the app even got banned for a while in the US, while it is still banned in India.
Also Read: TikTok Will Allows Users to Find Jobs With Its Video Resume Programme
However, it's clear that as people are looking for new forms of content and ways of recreation, stuck inside their houses, through this pandemic, which is not over yet, Tiktok has been able to become everyone's favourite app, starting from regular teenagers to streamer and celebrities.