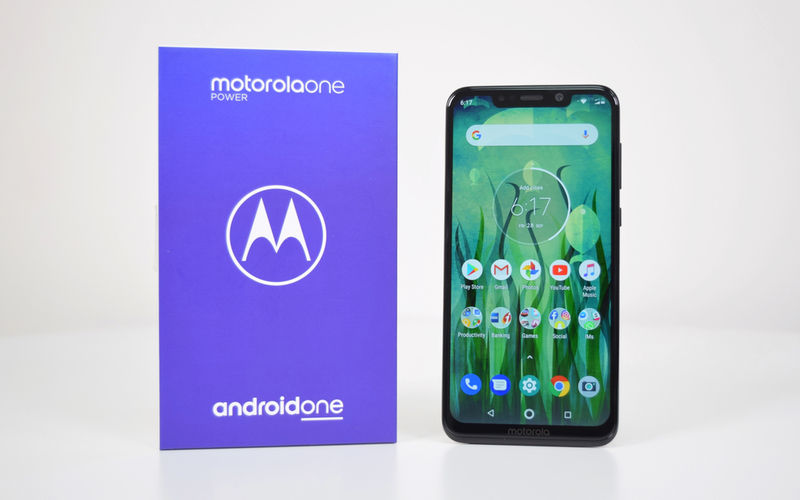 Motorola launched its first Android One device for the Indian market, the Moto One Power, late last month. The Lenovo-owned company didn't waste any time in ensuring the handset is available for purchase. The Motorola One Power smartphone went on sale for the first time in India yesterday on October 04 at Flipkart. As expected, the capable Android One smartphone with a massive 5000mAh battery and an attractive price, sold out very quickly. After the sale, Motorola conducted a review of the sale, and has offered some startling numbers that explain the euphoria about the Motorola Moto One power.
Motorola Moto One Power Android One Smartphone Sells Out Very Quickly On Flipkart:
Motorola and Flipkart sold around 100 units of Motorola One Power smartphone per second. The manufacturer revealed that over 3 million Indian smartphone consumers or potential buyers had expressed a strong interest from the launch day of the smartphone up until the actual flash sale.
The Moto One Power has several appealing features and specifications. It still had to compete with highly popular smartphones like Redmi Note 5 Pro, the Nokia 6.1 Plus, and the Xiaomi Mi A2. However, despite the tough competition, the Android One handset has proven that consumers respond well to a well-priced handset that offers buyer-centric features in an extremely price sensitive market.
The Motorola One Power Android One smartphone packs all the relevant and mainstream but budget-focused specifications that allow Motorola to stick to a very attractive price. Yesterday's Flash Sale proceeded very quickly, and the smartphone went out of stock soon after being listed. However, Motorola has assured that fresh stocks are already on its way. The Motorola Moto One Power will once again go on sale on October 11 from 00:01 midnight onwards.
Motorola Moto One Power Android One Smartphone To Be Part Of Flipkart Big Billion Day Sale
The Motorola One Power will be available on October 11, which incidentally is the same time Flipkart's Big Billion Day Sale, particularly for mobile phones, will start. Flipkart is offering several smartphones across multiple price segments at substantially discounted prices during the sale. The Motorola One Power is a member of the extensive list.
The smartphone comes in a single 4GB RAM + 64GB internal memory variant. There's only a single Black color option. The Moto One Power sports a selling price of Rs. 15,999. During the Flipkart Big Billion Day Sale, the Moto One Power will surprisingly cost the same. However, Flipkart, in association with a few popular financial institutions is offering some attractive offers.
Buyers using their HDFC bank debit/credit cards, and opting for EMI transactions, are eligible to receive a 10 percent instant cash discount. No Cost EMI options on the Motorola Moto One Power start at just Rs. 2,667 per month. Interestingly, Flipkart is extending an appealing buy-back policy that assures a 50 percent buyback value by paying just Rs. 149 extra at the time of purchase.
Motorola Moto One Power Specifications, Features
The capable yet budget friendly Motorola One Power is an interesting Android One smartphone. The handset sports a 6.2-inch Full HD+ resolution display. An octa-core Qualcomm Snapdragon 636 processor clocked at 1.8GHz, Adreno 509 GPU, 4GB RAM and 64GB internal memory are embedded in the smartphone. A dedicated micro-SD card slot can expand onboard storage by up to 256GB.
The smartphone sports a dual 16MP+5MP rear camera, and a 12MP selfie shooter. The rear camera on the phone also boasts Google Lens integration. This enables it to scan and fetch information about different objects, landmarks, and more, through its camera app.
Currently the handset is on Android 8.1 Oreo, but it should get the Android 9 Pie update soon. Moreover, the update will bring a much needed feature. Connectivity options like Bluetooth 5.0, USB Type-C, and a 3.5mm audio jack boost the appeal of the device. A standard fingerprint scanner is present on the back.