Highlights
Mumbai Airport is set to be DigiYatra enabled by August.
The Ministry of Civil Aviation has announced that the Mumbai Airport, along with five other airports will start using DigiYatra by this month's end.
DGCA is also looking to install DigiYatra in other busy airports like Chennai.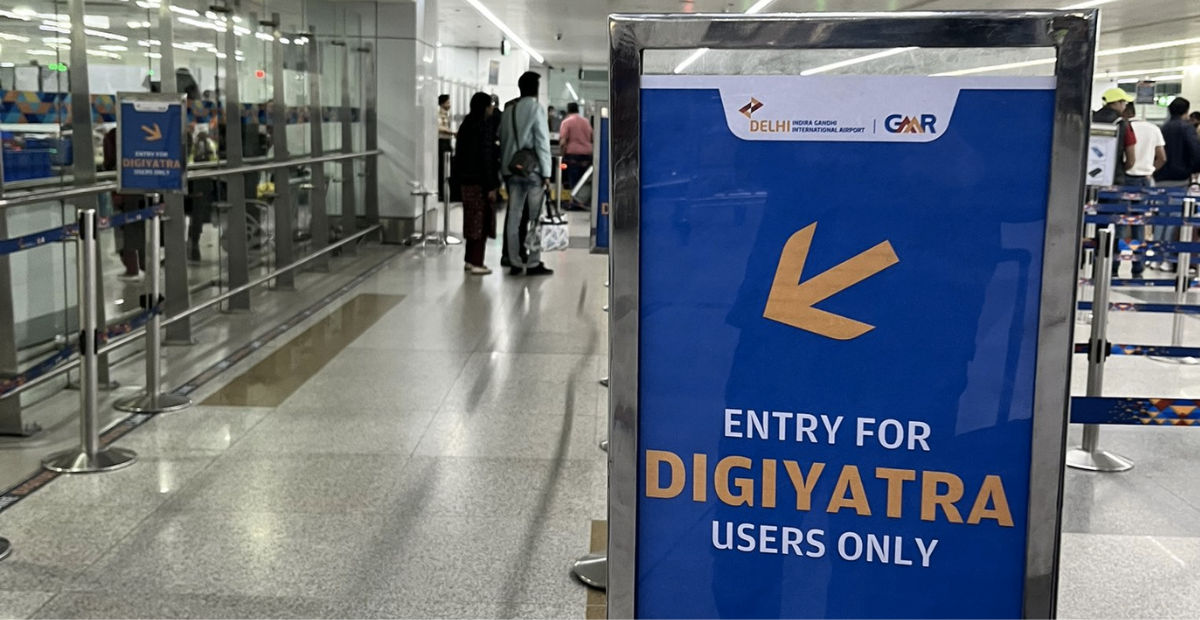 Mumbai's Chhatrapati Shivaji Maharaj International Airport will finally get the DigiYatra facility by the end of August. The Mumbai airport is India's second busiest airport, handling over 1,50,000 passengers daily. DigiYatra's biometric authentication will ease the rush of security checks at the airport gates.
The Ministry of Civil Aviation has released a press release stating that five new airports will start using DigiYatra by August. Mumbai CSMIA is at the top of the list. It has been a long wait for the country's financial capital to get DigiYatra, since its initial launch in December 2022.
How DigiYatra Will Help Mumbai Airport?
DigiYatra uses a facial recognition mechanism to authenticate the passenger's identity at the entry gate of the airport. This helps to reduce the time of entering the airport, as DigiYatra is 90% faster than the existing manual entry checkpoints at the Mumbai airport.
Passengers will have to install the DigiYatra app on their Android or iOS phone for at least 2 hours before entering the airport. In the app, they can enter their flight details, and click a selfie using their phone. This image will be used to digitally scan your face. The airport will have dedicated entry gates for DigiYatra, which can only be accessed by DigiYatra passengers.
DigiYatra also offers exclusive security points within the airport. This helps to skip long queues while scanning your in-hand luggage, which saves further time. Passengers using the DigiYatra facility have reported that they have reached their airport gates within just 7 minutes of entering the airport, because of DigiYatra.
The Mumbai Airport is the second busiest airport in India, that operates over 980 flights daily. The airport handles around 1.5 lakh passengers daily, with each needing to pass through human-operated security gates. DigiYatra will reduce the long lines and create a seamless entry experience for all passengers.
As per reports, the International Terminal T2 in Mumbai will get DigiYatra first. After a few weeks, the facility will soon be installed on the Domestic T1 terminal as well. Passengers have been spotting the installation of DigiYatra machines at the Mumbai airport for the last few weeks.
DigiYatra Expands To 13 Airports in India
As of now, DigiYatra is available in 7 airports: Delhi, Varanasi, Bengaluru, Vijayawada, Pune, Hyderabad, and Kolkata. As per the latest notice by our Civil Aviation Ministry, DigiYatra will now expand to 6 new airports by the end of August. These include Mumbai, Ahmedabad, Kochi, Lucknow, Jaipur, and Guwahati. This takes the total count of DigiYatra-enabled airports to 13.
The Directorate General of Civil Aviation (DGCA) plans to install DigiYatra at other busy airports like Chennai, Patna, Bhubaneshwar, and a few others. As per statistics, over 4.7 million passengers have used DigiYatra since its initial launch in December 2022. The number has been growing at an exponential rate, as the adoption rate of DigiYatra has been increasing rapidly because of its benefits.
DigiYatra can be used by both, Indian and Foreign passengers. However, international passengers will have to complete manual checks at immigration as DigiYatra only helps to provide entry inside the airport.