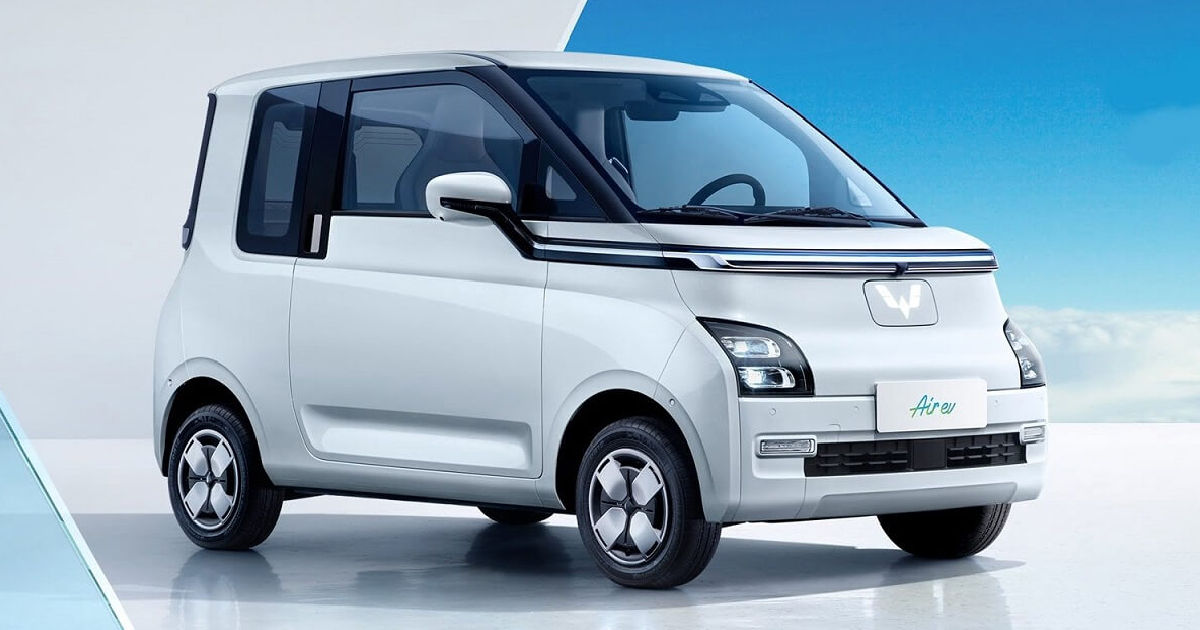 MG Motor is gunning for a rather small four wheeler as its next electric car in India. The company had earlier confirmed that its new EV will be positioned below its present offering – the MG ZS EV, and will mark its debut sometime next year. The car has now been spotted on the Indian roads in a camouflaged look, likely making test runs. Photos of the same have since been going viral on the Internet.
Though we cannot see all of the specifics from the photos being shared online, the new spy images of the MG electric car drop several hints as a takeaway. As can be seen, MG's second EV will be a two-door electric car, much like the Mahindra Reva, which brought on the concept of electric cars to India in an early phase. With that, we can expect MG Motor to be coming up with a battery-powered solution for the urban commuters in India, one that is environment-friendly and takes negligible space when parked.
Other features on display include outside rear view mirrors on each side, vertical door handles, vertical tail lights at the back, a number plate mounted on the rear-bumper as well as a spare wheel mounted at the rear. To aid the camouflage, we can also see all the four steel wheels covered with wheel covers.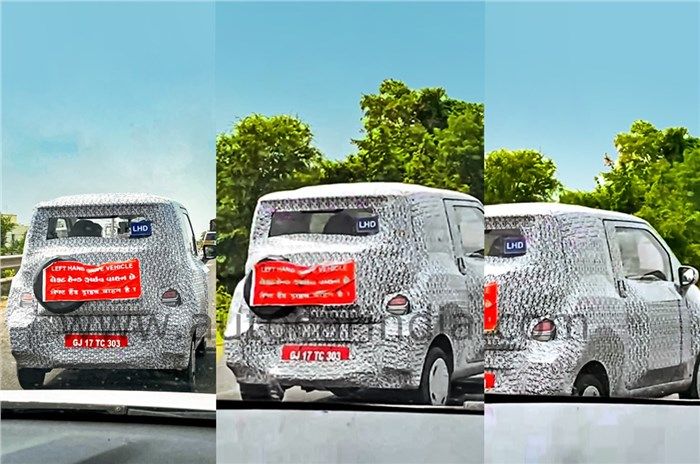 The spy shots of the MG electric car have been shared in a new report by Autocar. The report also makes some predictions on how the EV may shape up in India. It mentions that the upcoming MG EV may have a dual screen layout for infotainment and driving specifics. In addition, the company will likely use soft-touch materials, in combination with wood and faux aluminum bits, on the higher variants. All in all, this should be a savvy all-electric offering for those already having other cars at home.
The new MG electric car
It is believed that the MG car in question is based on the Wuling Air EV, which marked its debut in Indonesia recently. This means thaat the car will stretch to just about metres in length, with a 2010mm wheelbase. The car is expected to make use of a battery pack sourced locally from the joint venture between Tata AutoComp and Gotion.
We expect to see more details on MG's entry level EV in India in the time to come. With the Auto Expo 2023 on the cards, MG is likely to start building the hype around its upcoming electric car in the time to come.