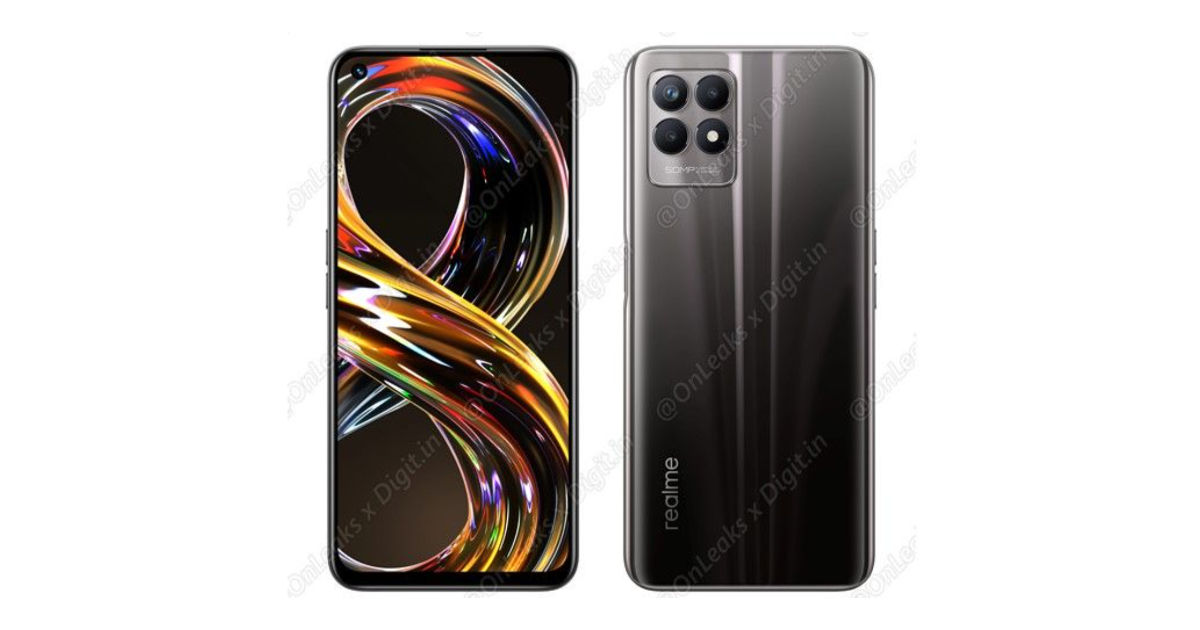 Update: Realme India Chief Marketing Officer Francis Wong said that the company has adjusted its roadmap owing to the global chip shortage. Therefore, the Realme 9 series launch has been delayed and pushed to 2022. "The tech industry has been largely impacted by the global shortage of CPUs. Brands can either make an agile product portfolio or compromise on the processors to use. We have quickly adjusted our product roadmap and hence #realme9series will be delayed to 2022," Wong tweeted.
Original story follows…
Realme has launched the Realme 8S and the Realme 8i in India. The company's new budget smartphones join the existing line of Realme 8 series products, which include the Realme 8 4G, Realme 8 5G and the Realme 8 Pro 5G. The new updated devices from Realme are launched a few months after the launch of the Realme 8 series in India. One might assume that these devices are a filler for the upcoming Realme 9 series. However, this is not the case. Realme has confirmed that the Realme 9 series will not launch this year in India.
At the Realme 8s launch event, the company said that the upcoming Realme 9 series will launch in 2022. It further said that the upcoming mid-range series from Realme will feature a "fantastic mainstream processor". As expected, details about the processor were not shared.
Realme currently has five devices under the Realme 8 series. These include the Realme 8 4G, 8 5G, Realme 8 Pro and the newly launched 8i and 8s. The company typically updates its mid-range portfolio in India with a succeeding set of devices every six months. However, the decision to launch the Realme 9 series next year could be due to multiple options available as of now, coupled with the ongoing global chip shortage.
But why is Realme not launching the Realme 9 series in 2021?
It's no secret that smartphone companies have been hit by component shortages, just like many other industries. On the other hand, the Realme 8 series, which includes the 8s and 8i, feature the latest hardware available for a mid-range smartphone in India.
Launching the Realme 9 series in 2022 could give Realme a breather when it comes to upgrading the internals while hoping that the chip shortage situation is under control. The company did not share any timeline of the launch. However, we can expect the Realme 9 series to debut in Q1 2022, which is between January and March.
What do you think about Realme moving the launch to next year? Do let us know in the comments below.