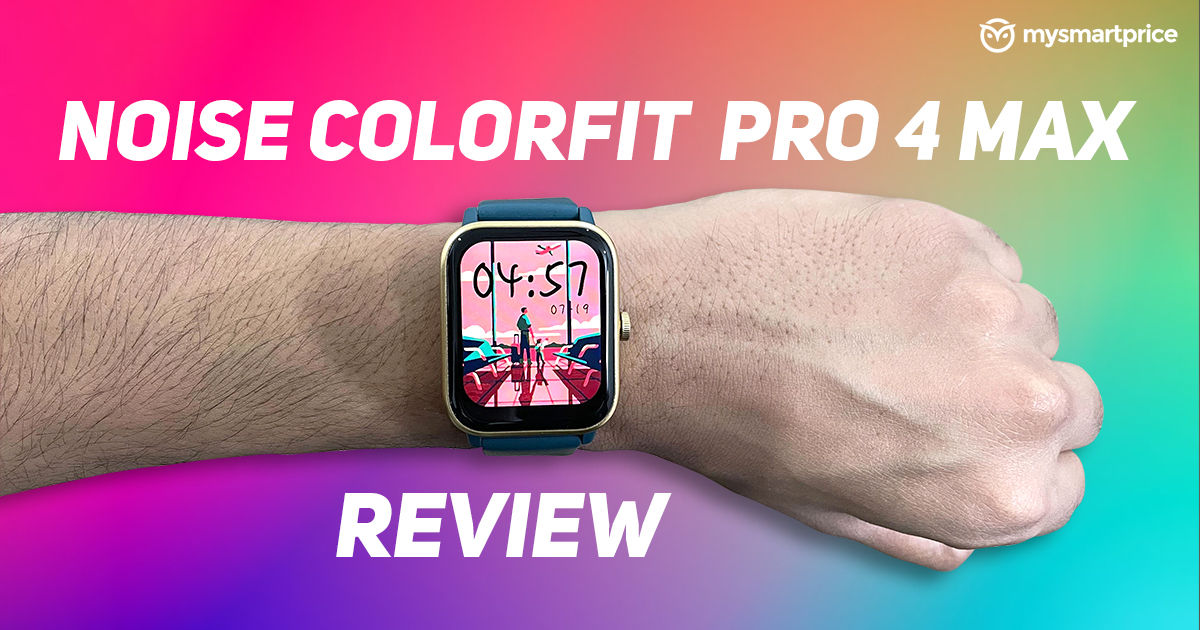 Apple, each year, launches two phones in its Pro variant; the Pro and Pro Max. The only difference between both the devices is of the size and battery life. Besides that, the rest of the specifications are the same, and still, they both have a huge price difference. Something similar seems to be happening with India's homegrown wearable brand, Noise.
Noise recently launched two of its flagship smartwatches in India – the Colorfit Pro 4 and the Colorfit Pro 4 Max. Both the smartwatches have a price difference of Rs. 500 and seem to be an exact carbon copy on the specs sheet. Both the smartwatches feature Bluetooth calling feature, Amazon Alexa, up to seven days of battery life, IP68 rating, 100 sports modes, and much more.
The only major difference lies in the display of the two watches, the latter having a bigger (but not necessarily better) screen.
So, we started wondering whether the Colorfit Pro 4 Max has something special or is it just the display that commands an Rs. 500 premium. Read our review to know more.
Noise Colorfit Pro 4 Max Review: Design, fit and build quality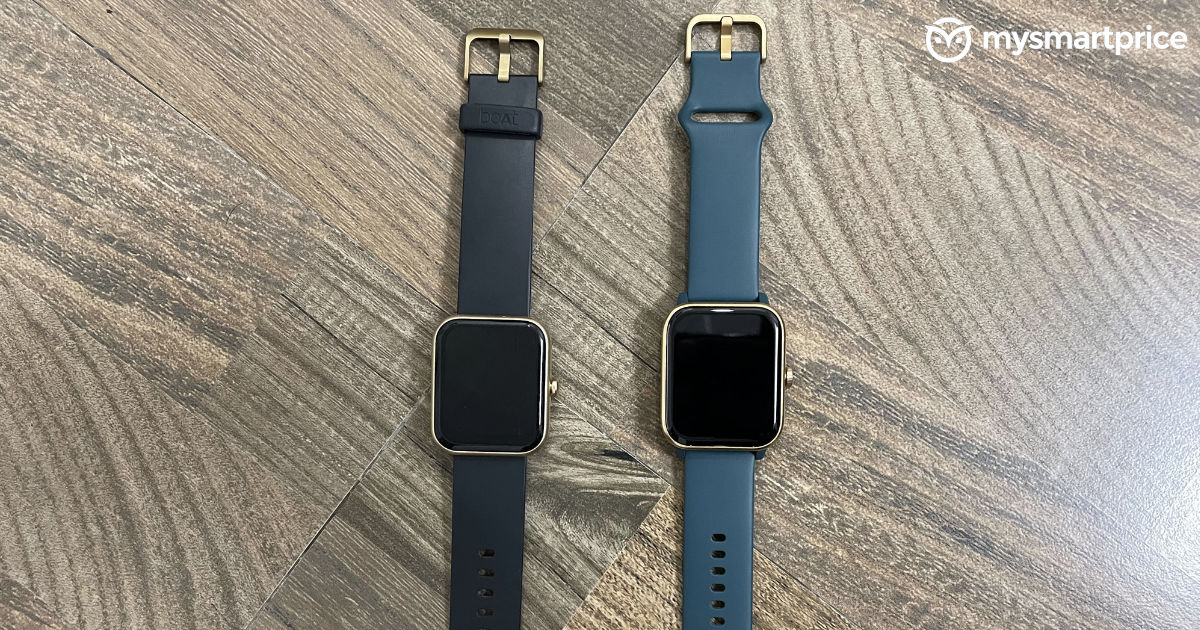 At first glance, the Noise Colorfit Pro 4 Max reminded us of the Boat Watch Xtend that we had reviewed last year. It's a pretty similar smartwatch with a golden aluminium frame and curved edges. But that doesn't change the fact that the Colorfit Pro 4 Max is a premium-looking smartwatch. It has a square-shaped frame that has a mic and a physical button on the right side and a speaker grille on the left.
It has good quality silicone straps, which can be replaced with any other 22mm straps. We received the variant with blue straps, which perfectly complements the golden frames, physical buttons and buckles. Other options include black, brown, pink, and grey, so that you can go pretty wild here.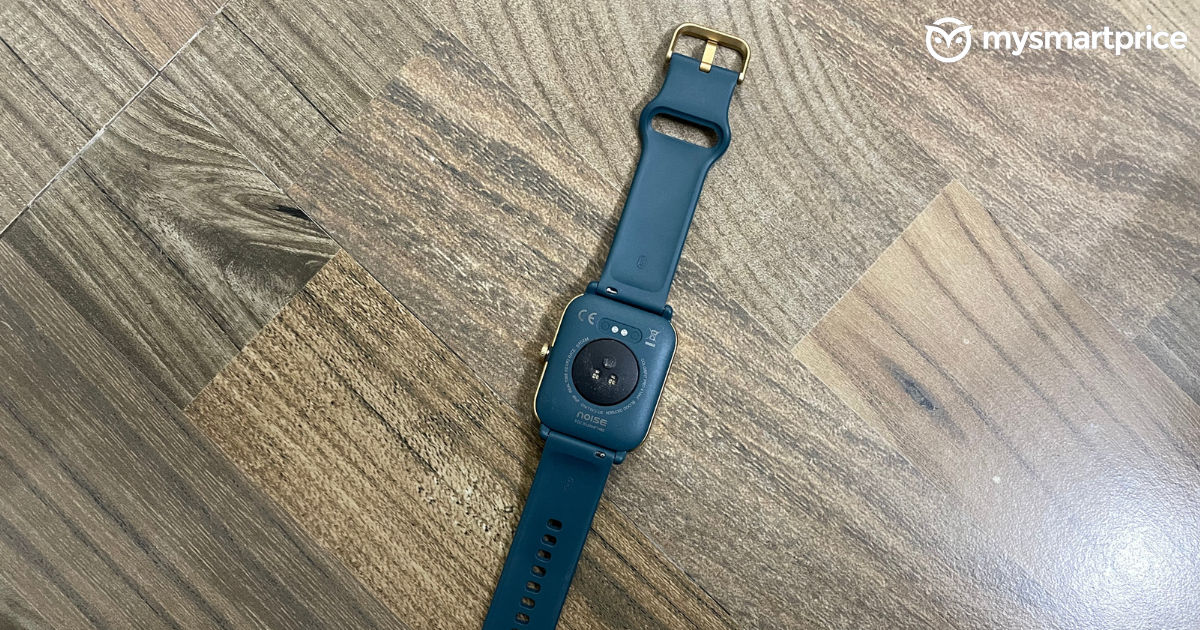 The back of the watch houses a PPG heart rate sensor, a cluster of blood oxygen level sensors, and magnetic charging pins.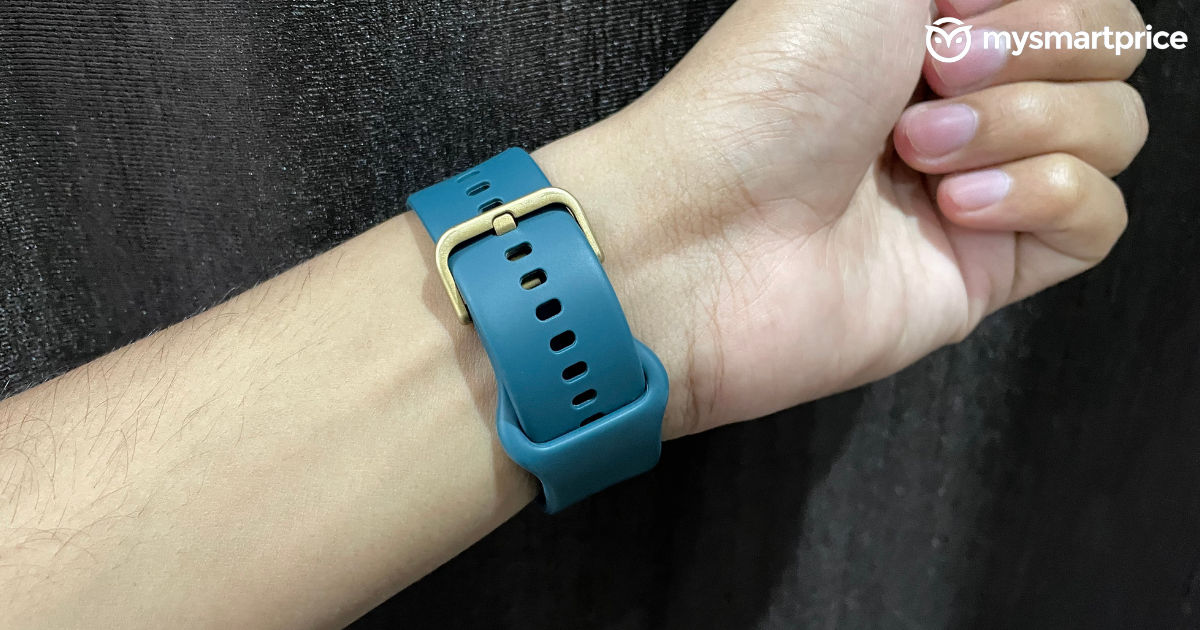 While Noise hasn't mentioned the weight of the Colorfit Pro 4 Pro Max, it does feel hefty on the hand and gets uncomfortable after five to six hours of wearing it. Its strap doesn't have the conventional buckle and loop system. Instead, you have to tuck the lower strap into the upper one, much like the Apple Watch and Oppo Watch X. We aren't fans of this, as it is uncomfortable.
It has an IP68 water certification level, meaning you can even take this for swimming or your shower. But various smartwatches in this price range offer up to 5ATM water resistance, which is better.
Noise Colorfit Pro 4 Max Review: Display and watch faces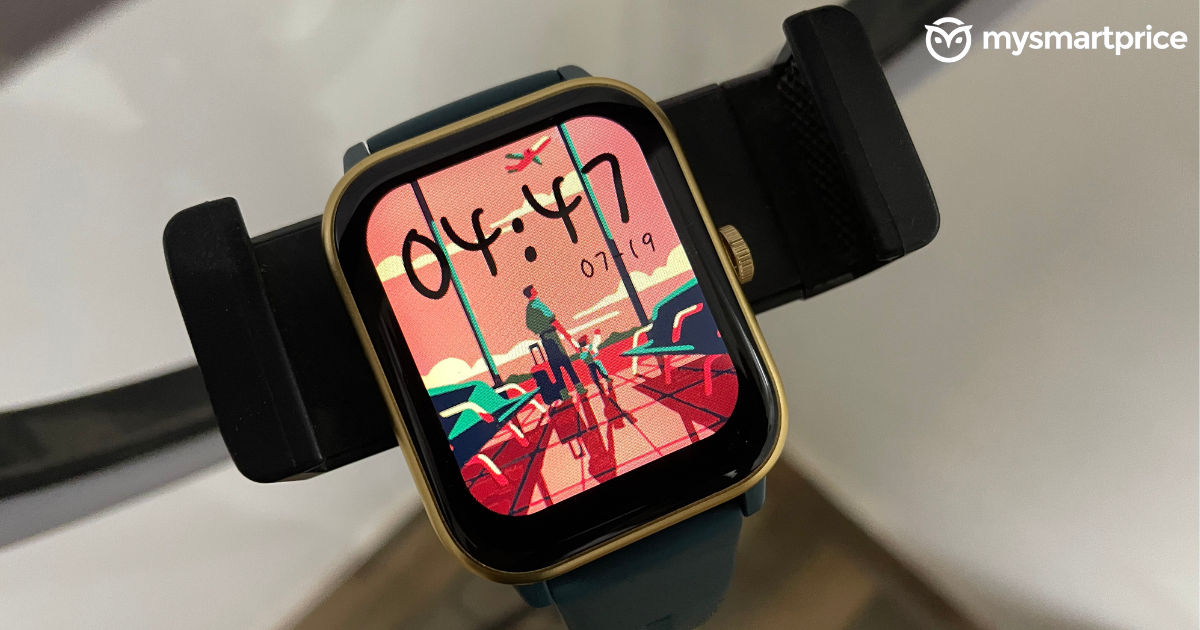 The Noise Colorfit Pro 4 Max is lit by a large 1.8-inch display but then has thick bezels around it, which is thicker towards the chin. It is a TFT LCD display, so you do not get to see vibrant colours, but it is not that bad. However, we were expecting an IPS LCD panel at a minimum on a smartwatch in this price segment.
The display is clear enough, thanks to its resolution of 240 x 286 pixels. However, despite a large screen size, the icons and texts are small and a bit too close. As a result, they appear congested. The watch could have made use of its massive screen size.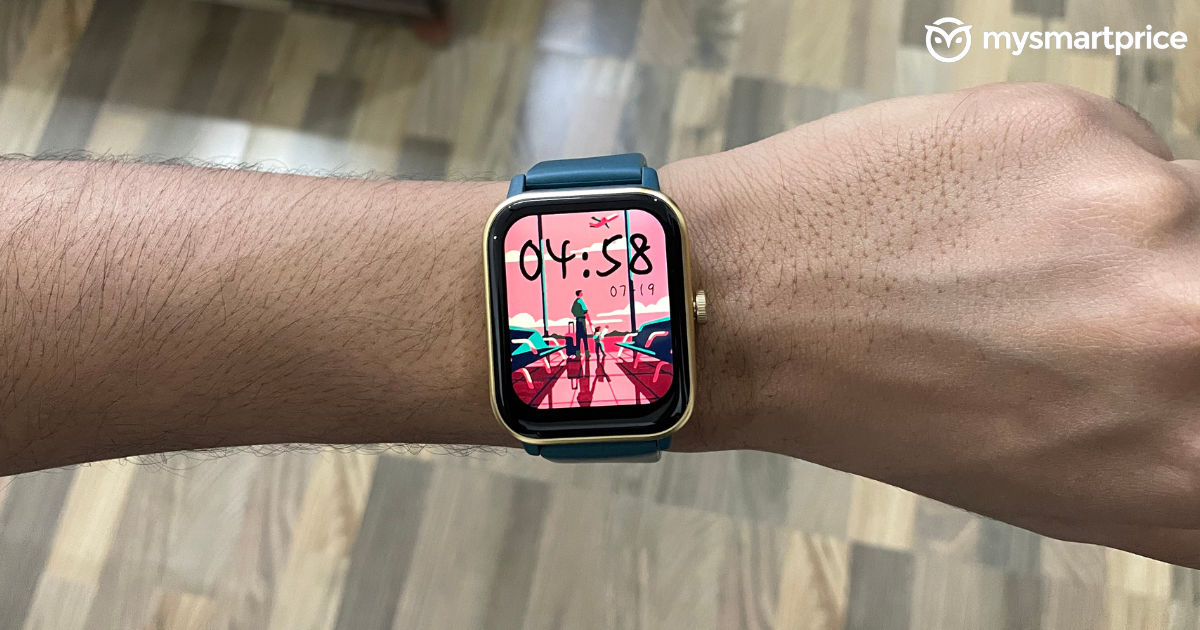 Noise has made one strange choice here – the Colorfit Pro 4 Max supports only a 40Hz refresh rate, whereas the cheaper Colorfit Pro 4 supports a higher refresh rate of 60Hz. The UI feels sluggish, which we think could have been better as the company has made high claims here. The display is a hit or miss when you tap to wake it up with your finger. There have been instances when we had to tap it 3-4 times to wake up the screen.
The Colorfit Pro 4 Max can get as bright as up to 500 nits, and it's legible on Delhi's sunny days. The watch misses out on an ambient sensor, so you'll have to adjust the display brightness manually. The raise to wake feature responds quickly and wakes up the screen as soon as you raise your wrist.
Noise states that it has over 150 watch faces available for its Colorfit Pro 4 Max, seven out of which are available within the smartwatch. To try more watch faces, you will have to dig into the app and check out the rest of it. We noticed that watch faces available were limited and not 150, so we expect the company to add other faces via an update. You can also have your custom photo as wallpaper on the watch.
Noise Colorfit Pro 4 Max Review: Battery life and charging time
The Noise Colorfit Pro 4 Max packs a 300mAh lithium polymer battery that is claimed to last seven days with Bluetooth calling feature enabled. It takes around 2 hours to charge itself from 0 to 100% via a magnetic charging cable.
The battery life on the Colorfit Pro 4 Max is not so impressive and could have been better. In our case, on general usage with no Bluetooth calling or phone connected, it gave us a battery life of five days. However, with Bluetooth and notifications enabled, we got a battery life of three days.
Do note that during our usage in each condition, all the health measurement features were on automatic mode, and brightness was tuned at 60%.
Noise Colorfit Pro 4 Max Review: UI and app support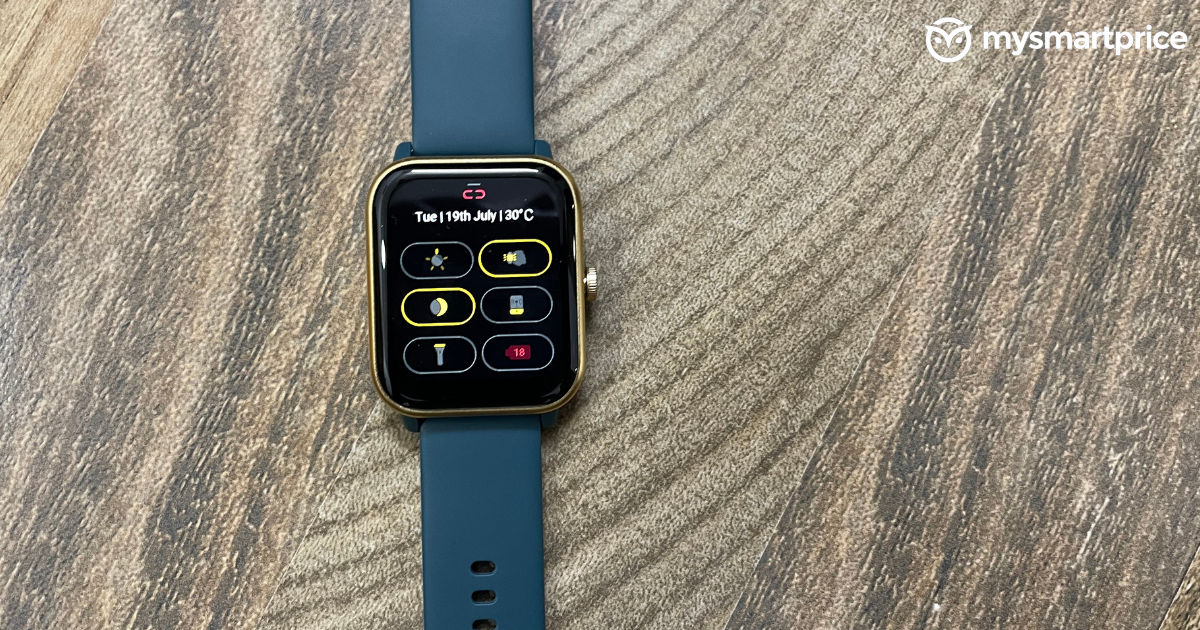 While the Noise Colorfit Pro 4 Max's UI isn't as smooth to use, it is packed with features and is well organised. For example, swiping down brings up the notification panel, and there are separate blocks for calls, text messages, emails, and social media apps.
Swiping up reveals the control centre, from where you can access shortcuts for brightness, wrist mode, DND mode, battery level, and flashlight.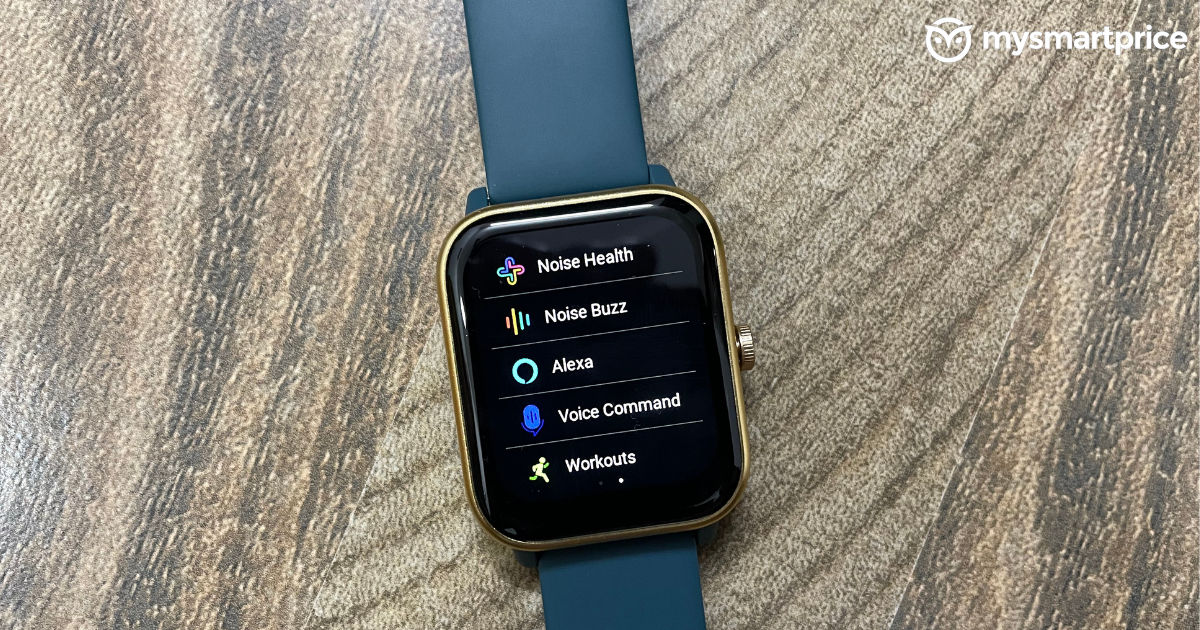 Swiping left or right from the home screen brings two shortcut modes; an Activity tracker and a heart rate monitor. Pressing the crown lets you interact with Noise Health, Noise Buzz, Amazon Alexa, Voice command, Workouts, Breath, Clock, Weather, Music, and Settings. Swiping left while scrolling through the app menu tray shows your recent activities. Despite having small fonts and icons, we didn't face any accidental touches.
There are a few quirks of the watch. For instance, a temperature indicator on the top of the control panel remains at 30 degrees in any condition. There's definitely some optimising this watch could use.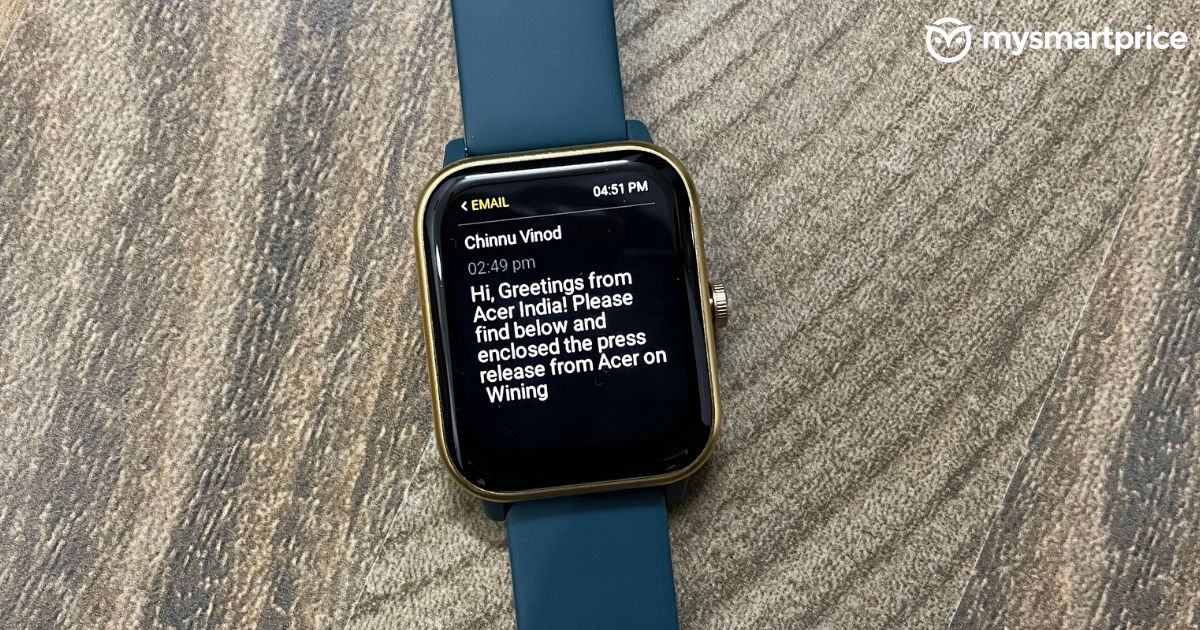 The Noise Colorfit Pro 4 Max supports the Quick Reply feature, but that's limited only to Android apps, which is a bummer to iOS users. While receiving a call, you get the option to either reject it or accept it. You can read the notification messages but cannot reply to them when connected to an iOS device. There's no emoji support, nor does it show any app icons adjacent to the notifications, which are pretty common on budget smartwatches now.
The Noise Colorfit Pro 4 Max can be connected to your smartphone via Noisefit Assist, available on Google Play and Apple App Store. The app has a mixed shade of blue and white that looks good, and the blocks are well placed. The Colorfit Pro 4 Max has Bluetooth 5.1 support, so the connection process was swift.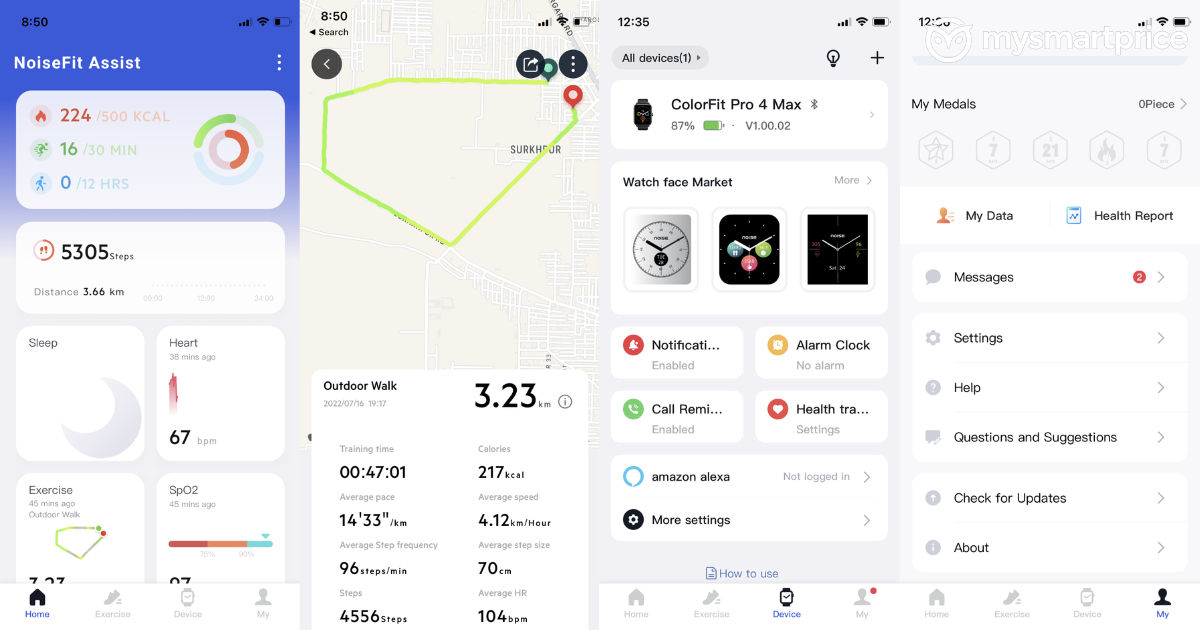 App features are neatly divided into four sections: Home, Exercise, Device, and Me. On the homepage, we get to see basic shortcuts, including the steps counter, sleep cycle, heart rate, previous workout records, stress level, respiratory rate, and ambient sound level. The Exercise menu has basic workout modes that can be activated directly from the watch with GPS being connected. The Device section contains settings from where you can customise the smartwatch. It shows updates, watch faces, notifications settings, health-based settings, Alexa log in and call reminders. Finally, the Me section has your personal details and a health report.
Noise Colorfit Pro 4 Max Review: Health-based features and workout modes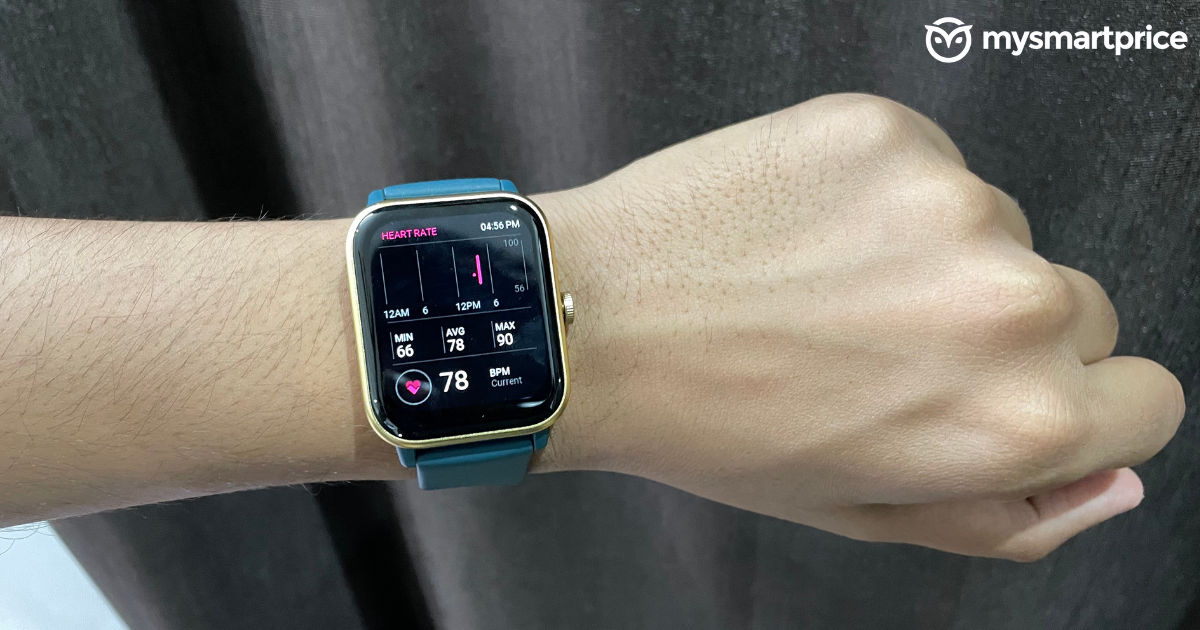 Noise has packed the Colorfit Pro 4 Max, with loads of fitness tracking features that you do not get to see in the smartwatches available at this price range. We compared the health-based measurements of the tracker with an oximeter. It was quick to register the results, as recording the measurements takes around 13 to 15 seconds. While the oximeter was showing the heart rate to be 94bpm and blood oxygen level as 98%, the smartwatch recorded heart rate to be 91bpm and blood oxygen level as 98%, respectively. While the SpO2 sensor is accurate, the heart rate sensor falls behind, which is strange because the two are closely linked for taking measurements. The Breathe mode helps you calm down by making you do respiratory exercises.
Sleep tracking is accurate and can even record your mid-day naps. There is also a stress level indicator, which like other watches, is difficult to cross-check.
A unique addition to the feature set here is a noise detection mode, which tells you the amount of noise in decibels present in your surroundings. We tried testing it by bringing it close to the speakers on which songs were being played, and it suddenly crossed the normal limit. After lowering the volume, it came back to normal, so this feature seems to be working well. While the official website mentions the presence of women's health, we weren't able to find that option in our unit.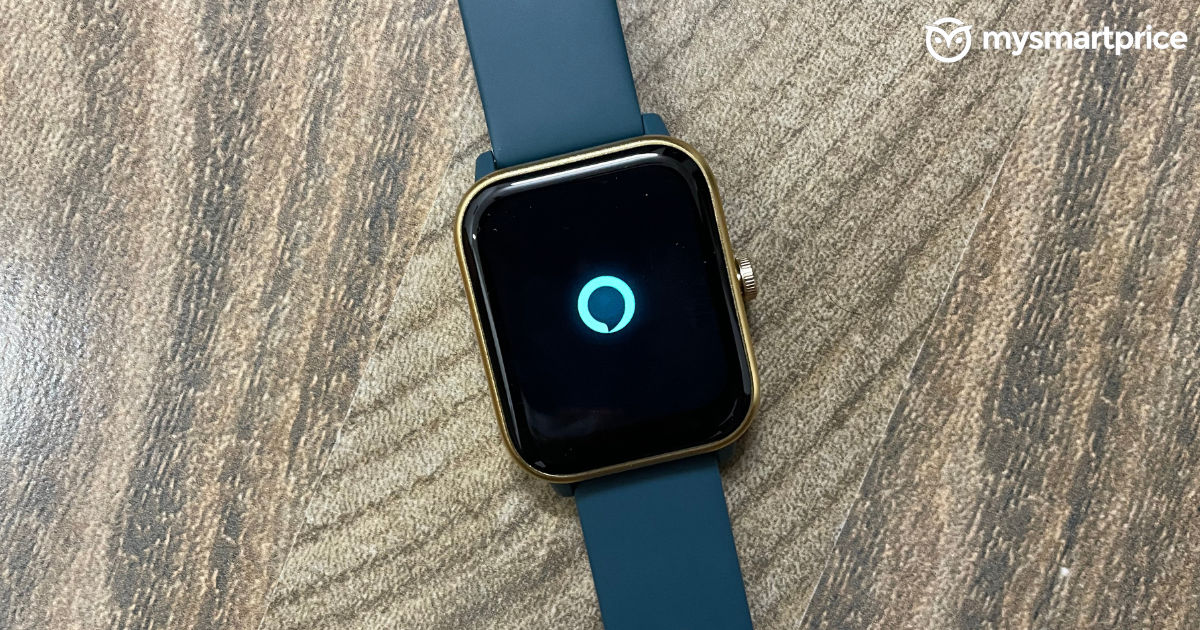 While voice assistants are welcome in wearables, Alexa here is nothing more than a gimmick. First, you have to set her up by connecting your Amazon account, and when you give her commands, she returns with only one result, which is "Connection Lost". Maybe this is an isolated issue present in our review unit, but it was annoying nevertheless. You also have a native voice assistant, which gives you control over the phone's Google Assistant or Siri. Just tap and ask questions, and it will speak the results out for you. So, we would say the native voice assistant feature works better compared to Alexa.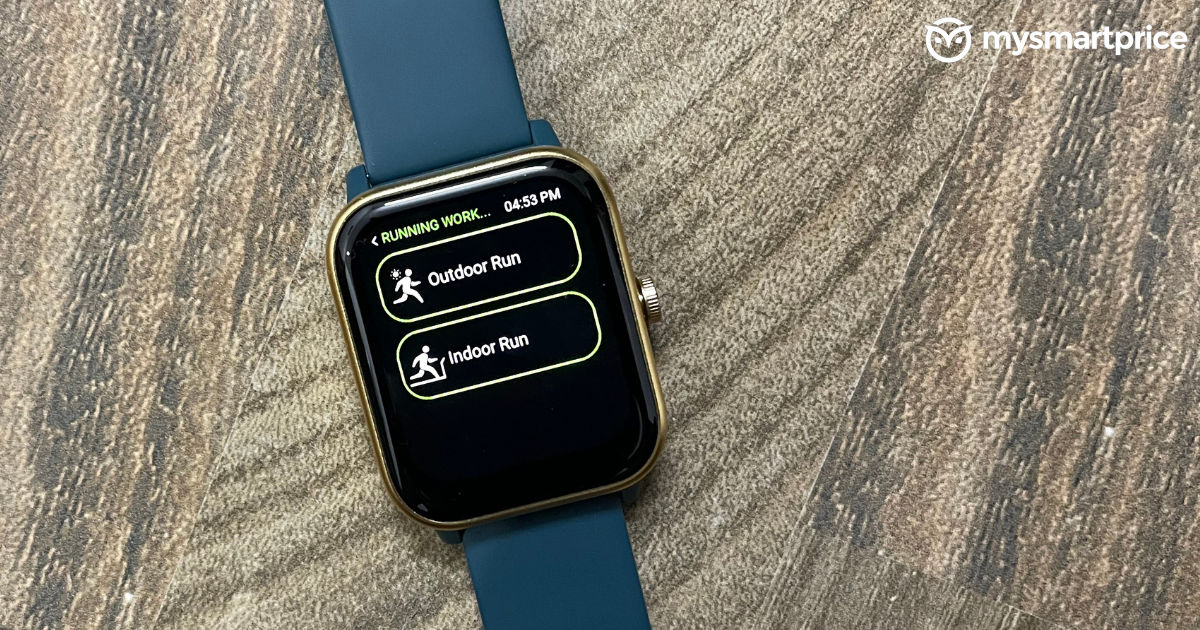 Noise has loaded the Colorfit Pro 4 Max with a total of 100 sports modes. Some of the popular workout modes include running, cycling, swimming, dance, badminton, football, hiking, cricket, and much more. We tried outdoor walk and run mode to try out the smartwatch's sports mode, and it showed us the end result in a detailed manner. It has all the basic info, and additionally, heart rate was depicted on a graph. The steps shown on the watch were close to what we had counted ourselves. The smartwatch doesn't have an in-built GPS, so it makes use of the phone's GPS. The whole workout map is shown in the app in the Exercise section.
Noise Colorfit Pro 4 Max Review: Bluetooth calling
The Noise Colorfit Pro 4 Max has Bluetooth calling, a feature that various smartwatches at this price point miss out on. Mind you, it is truly helpful here. To try out the Bluetooth Calling feature, head to the Noise Buzz menu, and a layout will open on the watch. It will show you three options; favourites, recent, and keypad. Favourite contacts can be added from the smartphone via the app, whereas the recent option displays the call history. Finally, the keypad option is super helpful for dialling a number quickly without even touching the phone.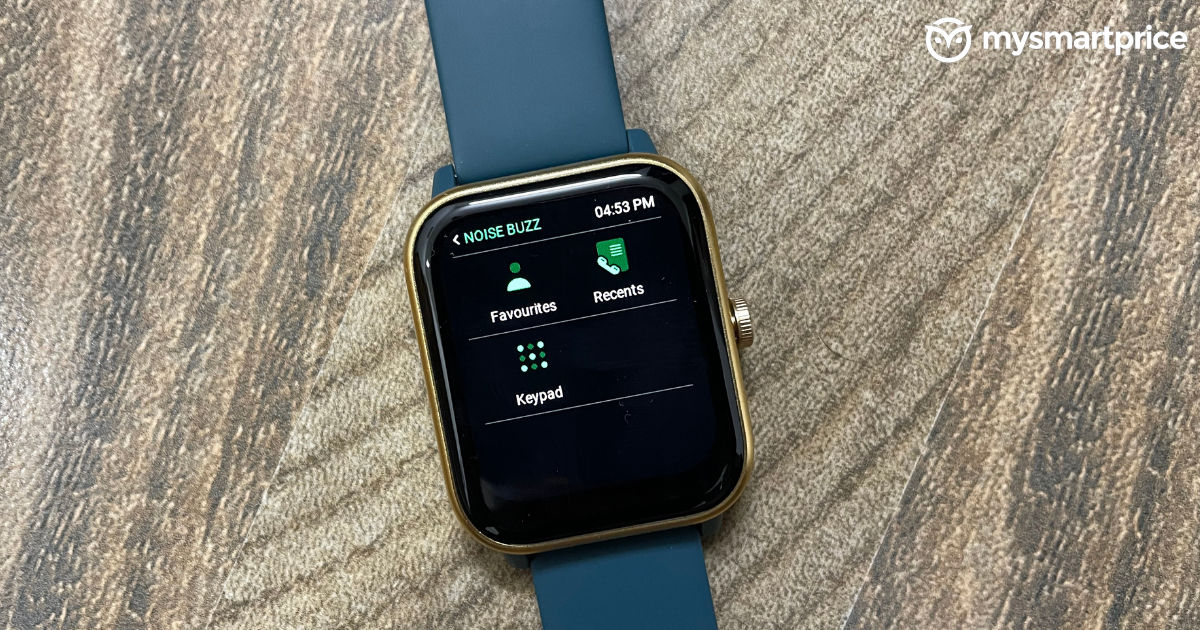 However, in some cases, we noticed that in the recent section, some of the numbers were marked unknown, and no number was shown in place of it.
Our calling experience on the watch was mostly good. We dialled a number that connected instantly, and the receiver could listen and understand our words clearly. However, the speaker could have been louder as its volume was low during the conversation. That said, you can still hear it indoors, where you have low ambient sounds.
Noise Colorfit Pro 4 Max Review: Final verdict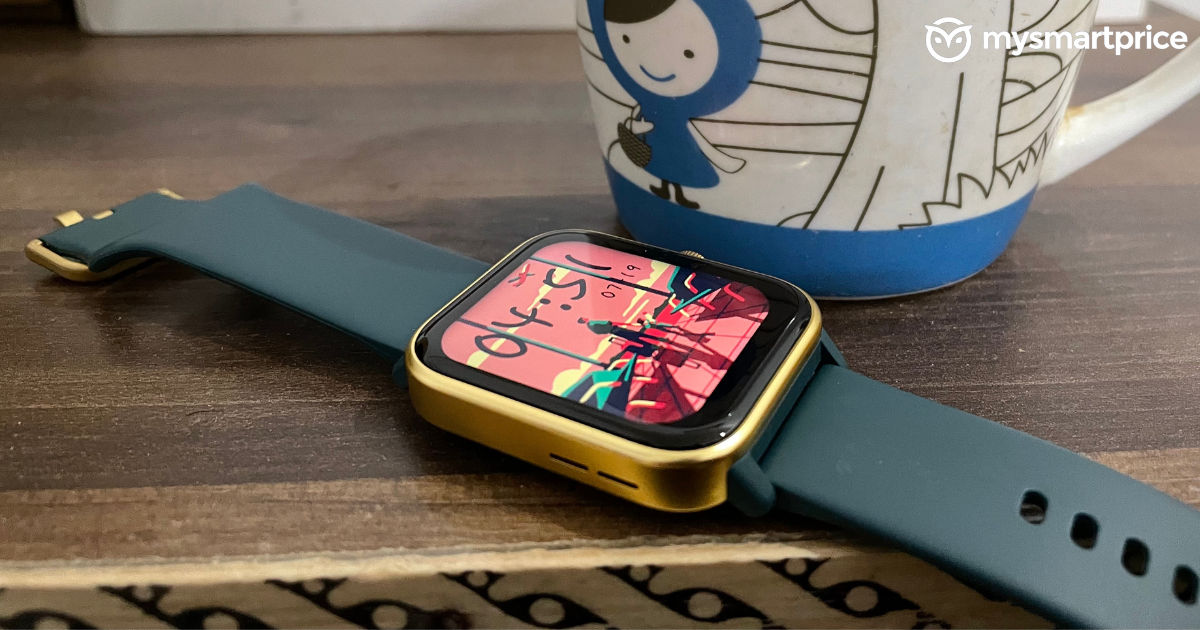 We have mixed opinions about the Noise Colorfit Pro 4 Max. The smartwatch is available for Rs 4,499 and has its ups and downs. Bluetooth calling, health tracking and the feature-loaded UI are worthy of praise. More than these, though, the premium design has to be the biggest highlight of the Colorfit Pro 4 Max.
However, there are many areas where this watch misses out, such as the ambient sensor and built-in GPS. The battery life is also below average; you might have to charge this every 3-4 days. The display is bland too and has a lower resolution and refresh rate than the Colorfit Pro 4.
If you have a big wrist and want a bigger watch to fill it up, go for the Color Pro 4 Max. But rationally speaking, the vanilla Color Pro 4 is a much better option in terms of display quality.
Rest said, if you are looking for an alternative, then you can check out the Dizo Watch R, which comes with an AMOLED display and better battery life at a lower price. If you are a sports enthusiast, then check out the Realme Watch 2 Pro that has 90 sports modes, better battery life, and an in-built GPS at the same price.
Noise Colorfit Pro 4 Max
4499
What Is Good?
Bluetooth calling
Large display
Good app support
Premium looks
Reliable health tracking
What Is Bad?
Alexa doesn't work properly
UI feels stutter
No emoji or app icon support
Poor battery life
No GPS