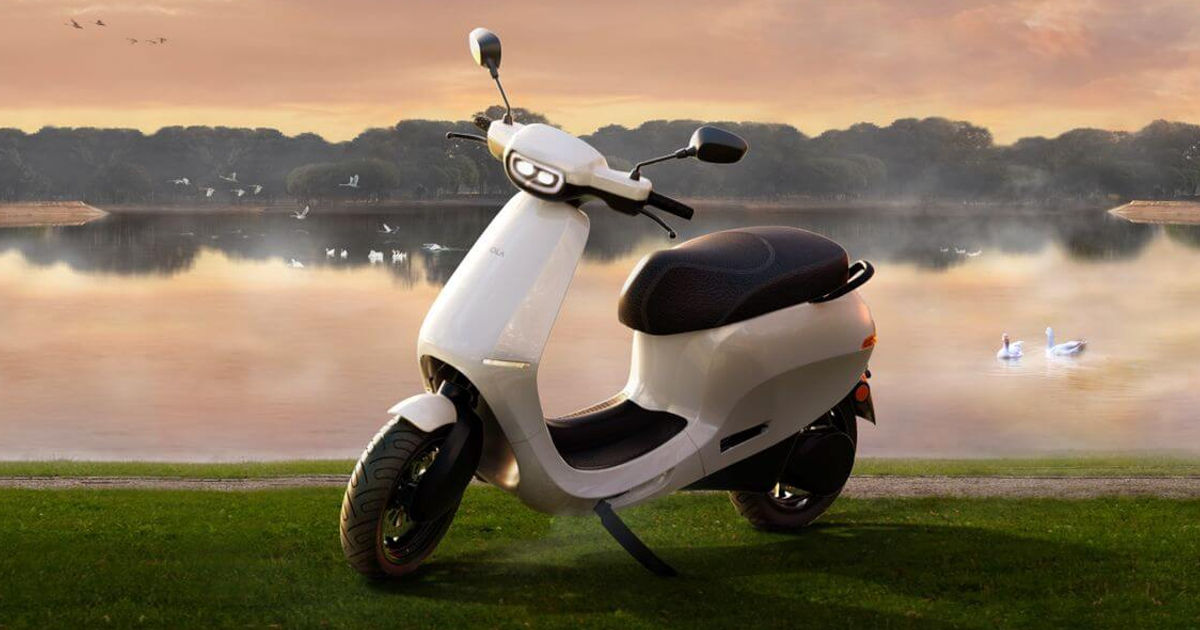 There is good news for those waiting for Ola's affordable electric scooter. Ola S1, the latest electric two-wheeler from the house of Ola that saw the light of the day last month, is now up for sale through the official digital presence of Ola Electric. In addition, the company will soon be making the deliveries of the EV to those who have already booked their unit during the early bird reservation period that concluded on August 31.
For those unaware, Ola S1 comes as the second electric vehicle by Ola and was introduced on August 15 this year. It is a more affordable version of the Ola S1 Pro, the popular electric two-wheeler by Ola that marked the company's deviation from its true nature of a ride-sharing platform. Ever since its debut, the Ola S1 has been under the spotlight, largely for its numerous features and the reputation of the Ola S1 Pro.
On September 1, Ola Electric opened the booking window for the Ola S1, following the early registration phase for the electric scooter. During this period, those who had registered the Ola S1 in the early bird phase can make the final payment for the e-scooter. Ola promises to begin deliveries of the EV from September 8.
When will the purchase window open for all?
In case you could not catch the early registration period, you will still be able to book the Ola S1. The new phase of booking for the Ola S1 will commence on September 2. With this, people who wish to buy the Ola S1 now, can do so from the company's website. Here is what you should know about the Ola S1 before you do so.
First things first, the Ola S1 is priced at Rs 99,999, a price tag that is much more affordable than the Rs 1,39,999 seen on the Ola S1 Pro. The reduced price brings an undercut to the list of features seen on the Pro version. Still, the Ola S1 manages to come with an ARAI-certified range of about 140kms and a true range of 128kms.
This is made possible by the EV's 2.98 kWh lithium-ion battery pack, smaller than the S1 Pro's 3.97 kWh backup. It powers an electric motor with a maximum power of 8.5kW and a maximum torque of 58Nm. With this, the S1 electric scooter goes up to a top speed of 115 kmph.
The electric scooter will also feature the latest software updates by the company that were rolled out with its MoveOS 2.0. These will include Music Playback, Navigation, Companion App, and Reverse Mode. The Ola S1 will be available in Porcelain White, Jet Black, Neo Mint, Coral Glam, and Liquid Silver.