The OnePlus 6 is still one of the best budget devices you can buy today. With the OnePlus 6T round the corner, we summarize everything you need to know about the current generation OnePlus 6 to give you a full idea if the device is for you as the price drops approaching the holiday season and the impending launch of the 6T.
OnePlus 6 Important & Latest News
Google shocked the community when it announced that the OnePlus 6 was amongst a few select devices that would receive the Android Pie Developer Preview alongside the Pixel devices. Usually, the latest software is reserved for the Pixels, but Google extending it to the OnePlus 6 allowed users to get an early glimpse.
How to install Android 9.0 Pie Open Beta 1 for the OnePlus 6
While the device got early access to the Android Pie Developer Preview, it raised questions around if subsequent updates would get released as quick. The concern was short-lived as the patches to Android Pie and the OxygenOS layer OnePlus apply on the vanilla build came thick and fast.
HydrogenOS Beta 2 for the OnePlus 6 brings September security patch
OnePlus 6 Receives OxygenOS Open Beta 2 With Selfie Camera, Performance Optimizations
As the device matured, OnePlus began sweetening the deal with purchasing a OnePlus 6 by offering a free case and including insurance as well as some offers that became available in India.
OnePlus 6 Now Ships with Free Sandstone Protective Case, Insurance, No Cost EMI Offers in India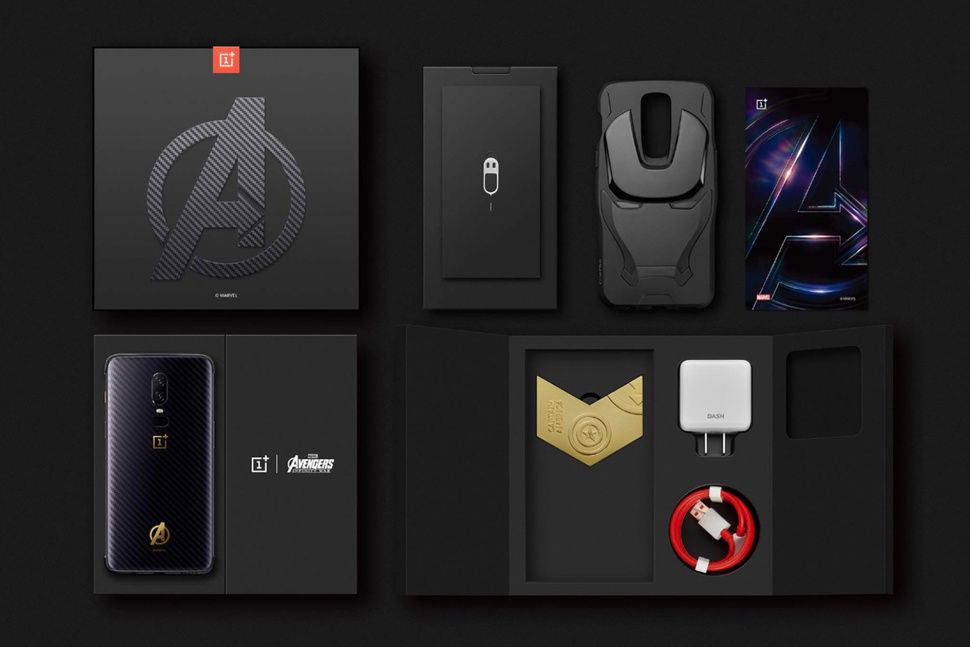 Continuing the customization options, OnePlus also produced a special OnePlus 6 Avenger edition device in a promotion dedicated to Avengers: Infinity War. It comes bundled with a few more goodies in comparison to the standard version including a Kevlar design on the back panel. There's also gold Avengers and OnePlus logos and a gold accent on the mute button. As far as other features, the special edition includes an exclusive official Avengers wallpaper and an "Avengers Alliance" pack bundle in an Iron Man-shaped case and a gold Avengers medallion.
OnePlus 6 Review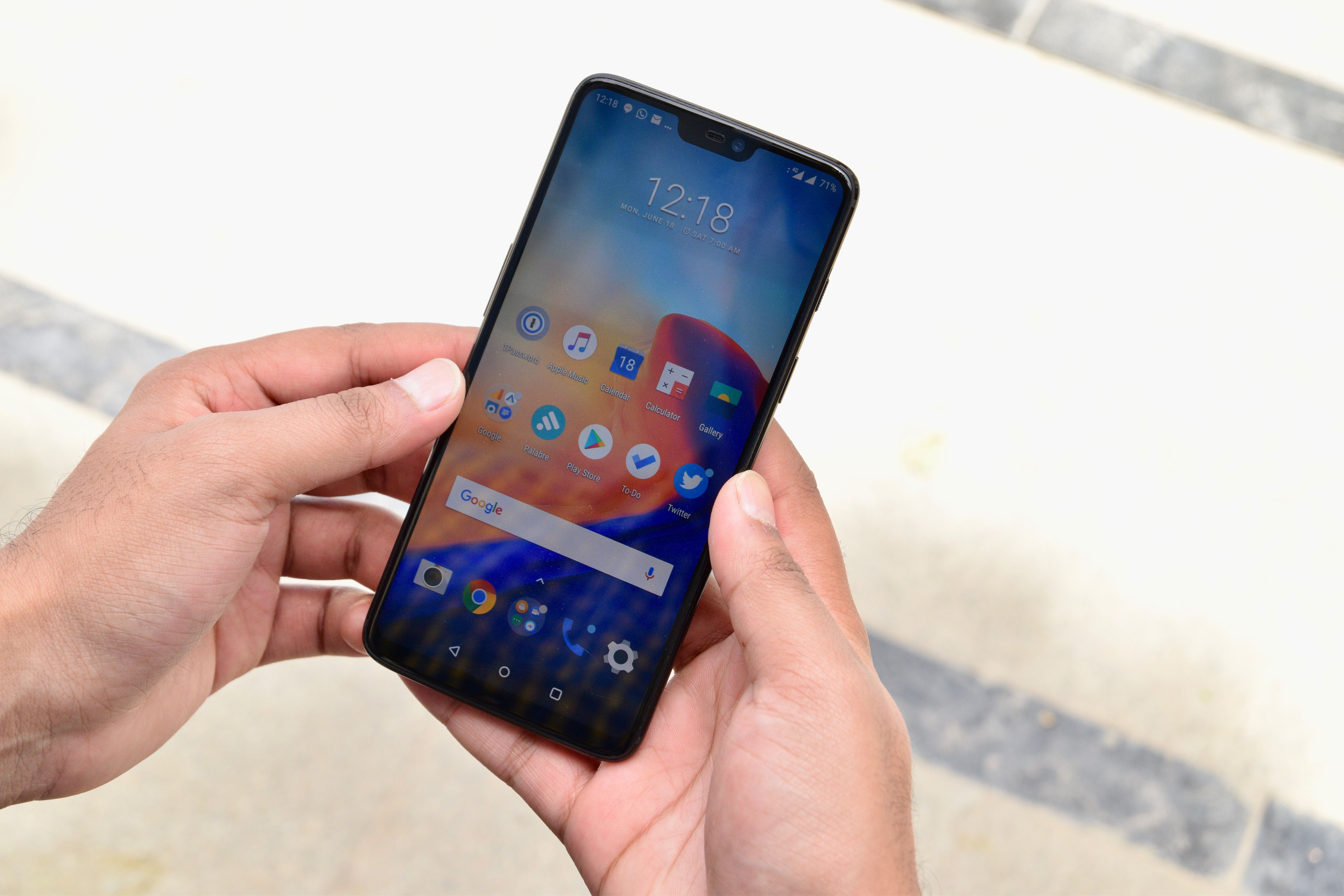 The OnePlus 6 has helped catapult OnePlus into one of the top five smartphone manufacturers, but the proof is in the pudding.
Our OnePlus 6 review pegs the device as the best device made by OnePlus to date and gives it a solid 8.8 score gaining points for an attractive notched design and excellent performance with bloat-free software and long-lasting battery life.
Despite the good score, the OnePlus 6 does make some omissions to meet the affordable cost. OnePlus has very much lived by the slogan "Flagship killer" and while it looks to bring the best performing hardware to the OnePlus 6, there are some key features missing when comparing it to top smartphones.
When a device is first released, there is increased hype around it, but the longevity of a device is another story entirely. Android is notorious for showing its cracks over time, and especially with the OnePlus 6T right around the corner, here are our impressions of the device after six months.
How good is that camera?
For the price of the device, the camera is excellent. There are some software features that are usually reserved for flagship devices. While many devices are now adopting a portrait mode, the OnePlus 6 was one of the first affordable devices to bring in the artificial bokeh mode.
Below is a gallery showing sample shots showing off the capabilities of the OnePlus 6 camera and the portrait mode. The camera is excellent in the correct lighting conditions but did struggle in low light, but that is to be expected. However, the f/1.7 lens did a great job in most environments. If you are looking for a reliable camera to capture the moments when you're mobile, then the OnePlus 6 will not disappoint.
OnePlus 6 Specifications
OnePlus 6
OnePlus 5T
OnePlus 5
Screen
6.28 inches, 98.4 cm2 (~83.8% screen-to-body ratio)
6.01 inches, 93.7 cm2 (~80.0% screen-to-body ratio)
5.5 inches, 83.4 cm2 (~73.0% screen-to-body ratio)
Operating System
Android 9.0 Pie
Android 8.1 Oreo
Android 8.1 Oreo
Resolution
1080 x 2280 pixels, 19:9 ratio (~402 ppi density)
1080 x 2160 pixels, 18:9 ratio (~401 ppi density)
1080 x 1920 pixels, 16:9 ratio (~401 ppi density)
RAM
8GB or 6GB
8GB or 6GB
8GB or 6GB
Storage
256GB/128GB/64GB
128GB/64GB
128GB/64GB
Rear-Facing Camera
16 MP, f/1.7, 25mm (wide), 1/2.6″, 1.22µm, OIS, PDAF
20 MP (16 MP effective), f/1.7, 25mm (wide), 1/2.8″, 1.0µm, PDAF
16 MP, f/1.7, 27mm (wide), 1/2.8″, 1.12µm, PDAF
20 MP, f/1.7, 27mm (wide), 1/2.8″, 1.0µm, AF, PDAF
16 MP, f/1.7, 24mm (wide), 1/2.8″, 1.12µm, PDAF
20 MP, f/2.6, 36mm (standard), 1/2.8″, 1.0µm, 1.6x optical zoom, AF
Front-Facing Camera
16 MP, f/2.0, 25mm (wide), 1/3.1″, 1.0µm
16 MP, f/2.0, 20mm, 1/3.1″, 1.0µm
16 MP, f/2.0, 20mm, 1/3.1″, 1.0µm
Size
155.7 x 75.4 x 7.8 mm
156.1 x 75 x 7.3 mm
154.2 x 74.1 x 7.3 mm
Connectivity
Wi-Fi 802.11 a/b/g/n/ac, Bluetooth 5.0, A2DP, GPS, NFC, USB Type-C
Wi-Fi 802.11 a/b/g/n/ac, Bluetooth 5.0, A2DP, GPS, NFC, USB Type-C
Wi-Fi 802.11 a/b/g/n/ac, Bluetooth 5.0, A2DP, GPS, NFC, USB Type-C
Battery
3300mAh
3300mAh
3300mAh
Price

₹

34,999

₹

37,999

₹

32,490
OnePlus 6 Hardware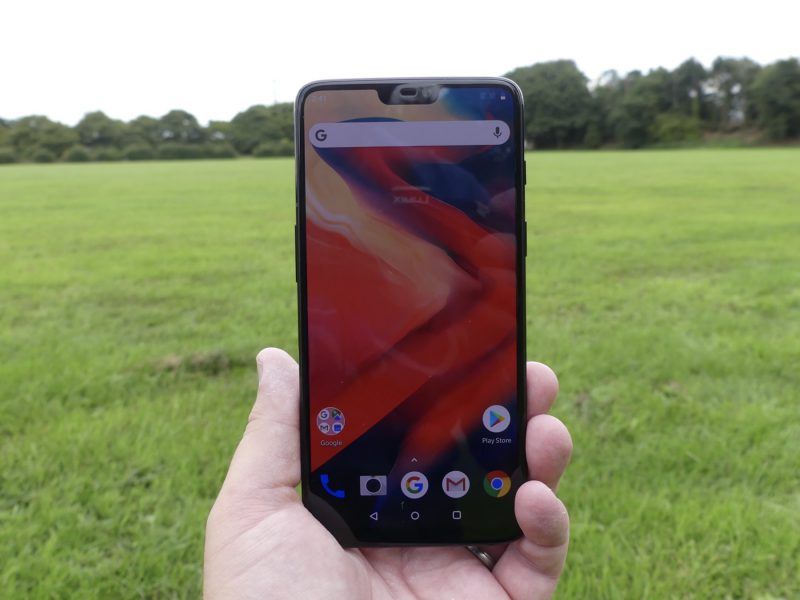 The OnePlus 6 packs some impressive hardware for its price point and the competition will do well to compete. While benchmarks only tell half a story when it comes to how a device will perform in the real world, we compared the OnePlus 6 against some of the most popular devices.
OnePlus 6 benchmarks compared
Best cases for the OnePlus 6
Not being particularly a big fan of cases for devices, some of the best cases for the OnePlus 6 are directly from OnePlus itself. There is a range of cases for the OnePlus 6 depending on how much protection you want to give your device.
The cases from OnePlus offer the best fit and have options for both added protection for those who may give their device a harder time and a lighter bumper option that will offer less protection for a more minimal look. My particular favorite is the OnePlus 6 Bumper Case Karbon or a skin from dbrand.
OnePlus 6 Software and How-To's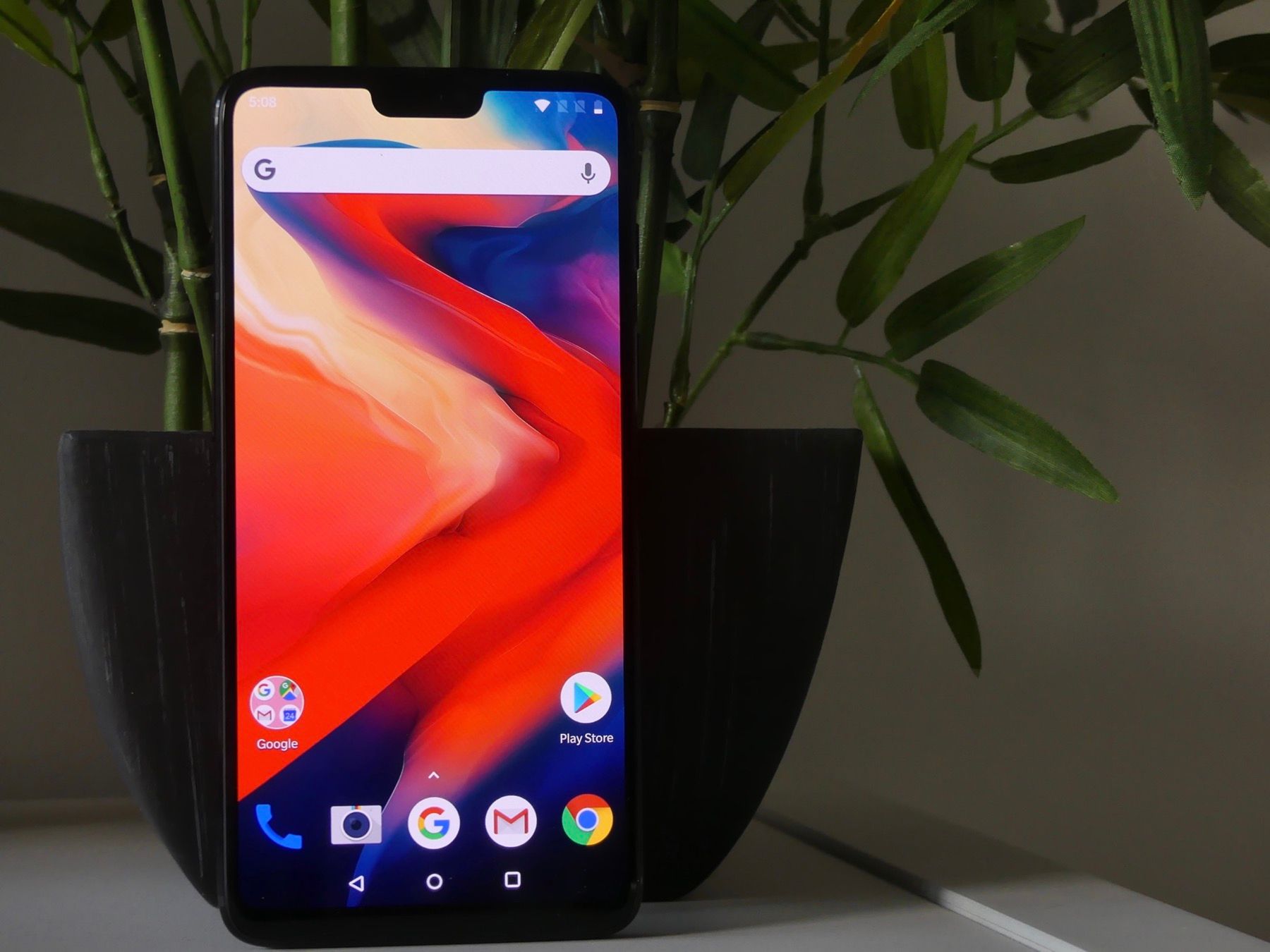 The OnePlus 6 offers one of the purest experiences when it comes to the software of any Android device excluding the Pixel's made by Google. OnePlus applies a layer over vanilla Android called OxygenOS that preserves the vanilla look and feel of Android but also offers many software enhancements.
OnePlus ships some awesome looking wallpapers with the OnePlus 6 and luckily you don't to specifically buy a OnePlus 6 to get them. We've compiled all the OnePlus 6 wallpapers for you to download and use on any device.
What about that notch?
The biggest design change over the previous OnePlus 5T was the move to a bezel-less display. To maximize screen real-estate, OnePlus opted for a notch on the display to house the front-facing camera and sensors, a move we've seen many OEM's do in 2018. The notched design is something that has come under heavy focus with some consumers preferring the design and the increased screen, while others prefer not to see it. As part of OxygenOS, OnePlus has included an option to turn the notch off.
How to disable the notch on the OnePlus 6
As previously mentioned, the OnePlus 6 was one of the first devices to get Android Pie, and the benefit of Android is the ability to customize the look and feel of your device. With the benefit of icon packs, you can customize the way your launcher looks, and there are a ton of options. We also had difficulty using the OnePlus 6 with the DJI Mavic Air, but we managed to find a workaround.
How to install Android P on the OnePlus 6
Here are five of the best icon packs for your OnePlus 6
How to get the OnePlus 6 to work with DJI Drones
How the OnePlus 6 compares to the competition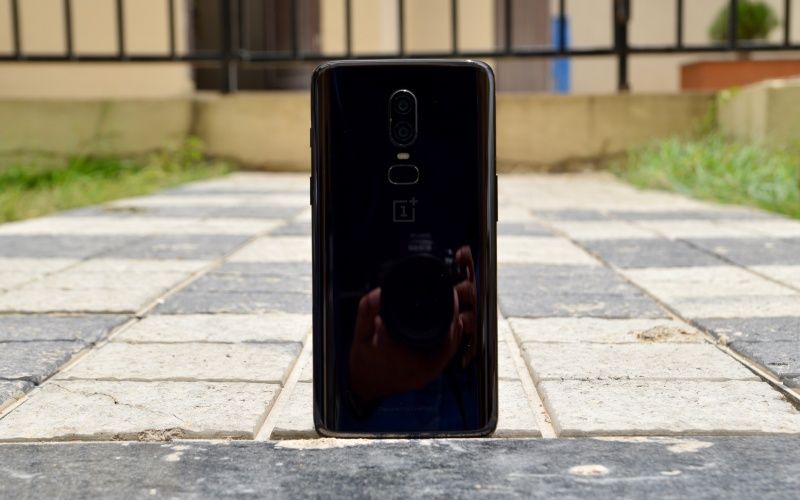 The OnePlus 6 has received excellent feedback, but with OnePlus releasing new devices on roughly a six-month schedule, many may not want to upgrade to a new device so quickly after purchasing its predecessor.
OnePlus 6 vs OnePlus 5T – Should you upgrade?
We took a look at how the OnePlus 6 stacked up against some of the devices consumers would be considering when looking for a device in a similar budget.
How much does the OnePlus 6 cost?
The OnePlus 6 is available in a number of configurations from the OnePlus store. The 6GB + 64GB Mirror Black version costs ₹34,999 rising to ₹39,999 for the 8GB + 128GB version in the same color, Red, Silk White, or Midnight Black. Spring for ₹43,999 and that will get you the OnePlus 6 with 8GB of RAM and 256GB of internal storage in Midnight Black.
How the price of OnePlus phones changed over the years
OnePlus 6 vs OnePlus 5T – Should you upgrade?
Amazon is also offering the OnePlus 6 with some special offers currently running.
Our thoughts on the OnePlus 6
During my time with the OnePlus 6, it truly is an amazing device, regardless of its price tag. Then when you take into account just how much the OnePlus 6 costs when compared to devices that it can hold its own against, the true value becomes apparent. To put things into perspective, you could buy 2 OnePlus 6's for the cost of a Note 9 – a device that is nowhere near twice as good. Sure, there are compromises in areas that I personally value when it comes to a smartphone such as wireless charging and IP68 waterproofing, but by no means are they a deal breaker.
Should you buy the OnePlus 6?
For anyone looking for an excellent device that offers a near-pure Android experience then the decision is a no-brainer. Even with the OnePlus 6T around the corner, the 'T' series is often an iterative upgrade over the previous generation so if you don't mind about having the latest and greatest device, then the OnePlus 6 is an absolute buy. If, however, having the latest device is something that is important to you and you are desperate for that in-display fingerprint sensor, then you may want to wait to see how the OnePlus 6T compares and either spring for that, or benefit from the inevitable price cut the OnePlus 6 will get following its release.