Highlights
OnePlus AI Music Studio lets users choose from genre, mood, and music video theme.
The AI tool will write the lyrics, create the music, and even music video for you.
OnePlus is looking for Top 100 entries from India, North America, and Europe.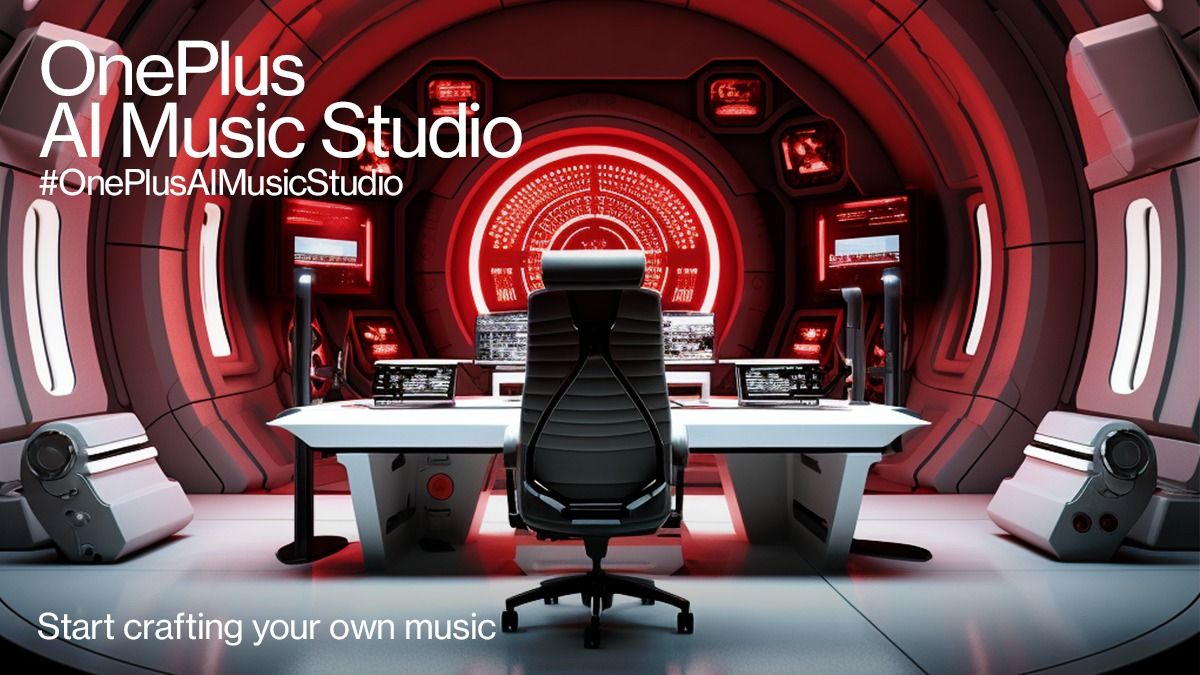 Generative AI has taken over the internet in the last few months. It is everywhere and lets people do different things in a few minutes like drawing, painting, writing lyrics, and composing music. Popular smartphone maker OnePlus is jumping on the trend with its own AI tool called OnePlus AI Music Studio. As the name suggests, this is an online tool that will let users create their own music with the help of AI. There is also a competition where creators of top trending songs will win prizes from the company.
OnePlus AI Music Studio Features and How to Use
OnePlus recently started sharing teasers for a new announcement that led to speculations it was working on a speaker with a transparent design. The company has now put all those rumours to bed with the official announcement that it is an AI tool instead. It is called the OnePlus AI Music Studio and is available for all users around the globe.
The goal of the OnePlus AI Music Studio is to give users an opportunity to create their own music and music videos by utilizing the power of generative AI. The tool is capable of writing lyrics, composing music, and creating a music video based on the prompts and ideas shared by you. Once your music is created, it can be shared with anyone through social media. And if it becomes one of the top-voted tracks in the OnePlus Community, you will have an opportunity to win prizes.
How to Create Music Using OnePlus AI Music Studio
Visit the OnePlus AI Music Studio website here for Indian users and here for non-Indian users.
Sign-in with your account or create a new one for free.
Choose your genre, mood, and music video theme to proceed.
Describe the vibe of your song to express what your song is about.
Click the Generate button and let the AI do its magic.
Check out the generated lyrics based on your choices. You can regenerate them if you do not like them.
Once you are satisfied with everything, you can share it with anyone you like. Otherwise, keep experimenting until you find something that you like.
As far as the OnePlus AI Music Studio contest is concerned, the deadline for submitting entries is December 17, 2023. A user can share an unlimited number of entries but only one entry per user will be considered for the prize. OnePlus is looking for the Top 100 entries from India, North America, and Europe respectively. All winners will get coupons from the company that can be used to redeem products on the OnePlus website.