Highlights
OnePlus Futurebound road trip will cover over 25 cities, including tier-2 cities and beyond.
OnePlus showcased its new OnePlus 11 Concept and other ecosystem products at the flag-off event.
The company is giving community members a chance to win OnePlus products during the length of the road trip.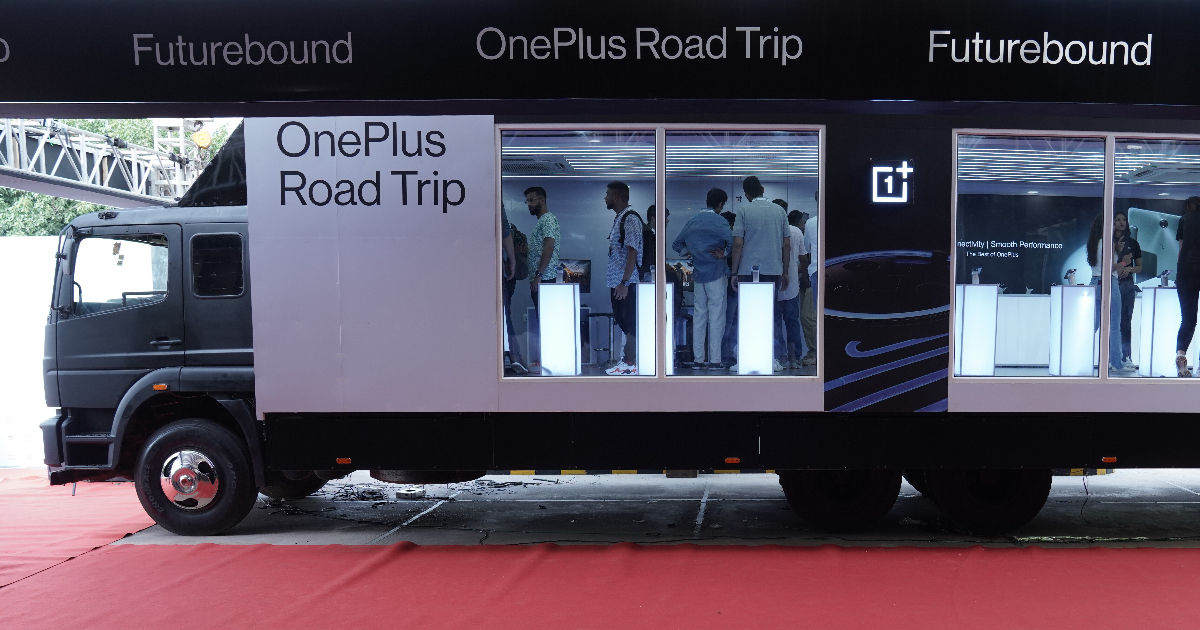 OnePlus has kicked off its second edition of the Futurebound road trip in India. The company flagged off the road trip in New Delhi amidst the community members who unveiled the innovative, customised expandable truck showcasing the OnePlus ecosystem of products. OnePlus stated that the initiative is being carried out to bring the latest tech experiences from OnePlus closer to its community across India. The truck commencing its journey from New Delhi will span across the expansive northern and southern regions of India.
At the special flag-off event, OnePlus unveiled a special pop-up experience outlet that showcases a diverse range of its products. The highlight of the pop-up outlet was the OnePlus 11 Concept, which was unveiled at Mobile World Congress 2023. The company let its community members get their hands on the concept phone, which features a new active cooling technology called Active CryoFlux on the back with a unique design.
OnePlus also stated that it transformed two large 32 feet expandable trucks into mobile experience outlets. The two pop-up experience outlets will embark on a journey towards northern and southern routes respectively. They will cover over 25 cities, including several tier-2 cities and beyond.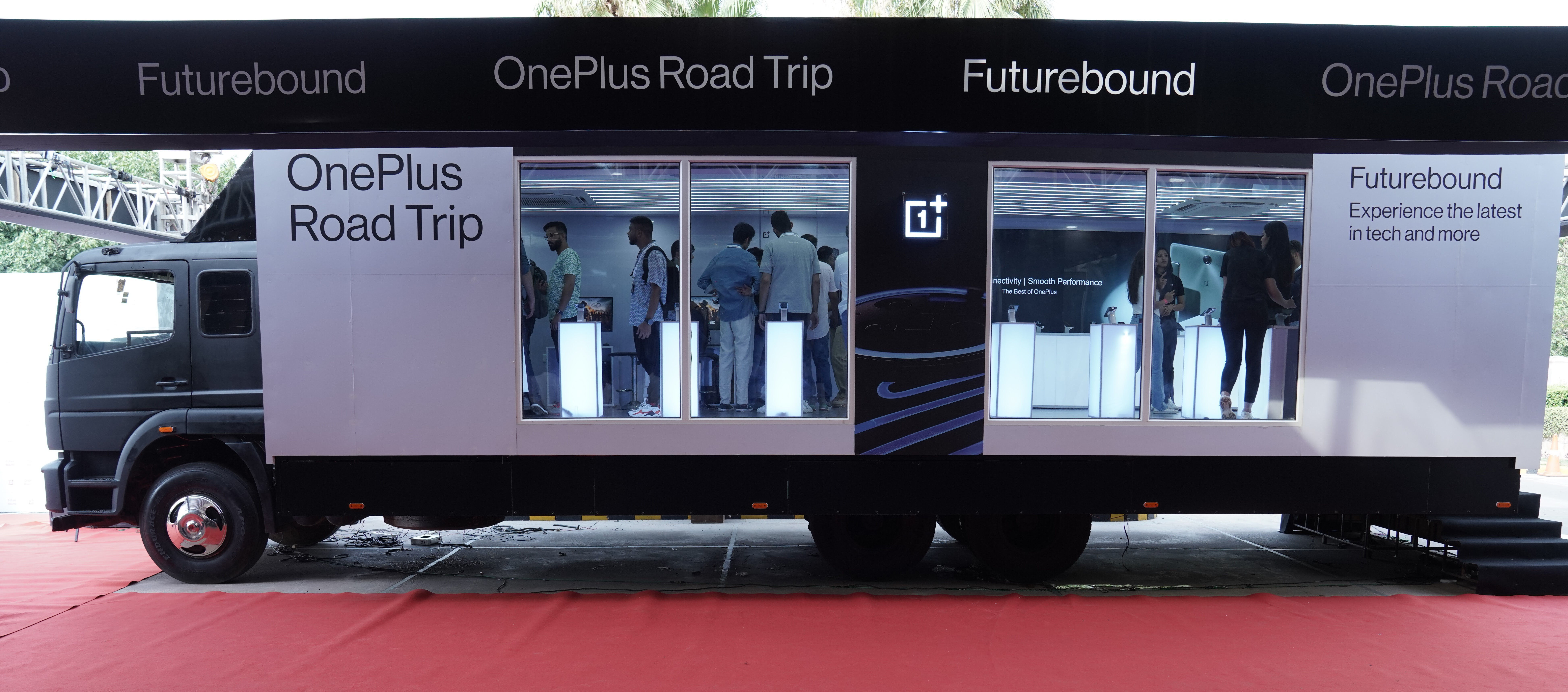 One pop-up experience outlet will be covering many cities in the northern region such as Chandigarh, Jaipur, and Lucknow amongst others, while the other pop-up outlet will be heading towards a southern route, covering several cities like Coimbatore, Chennai, Pune, Kochi, Ahmedabad and more.
Apart from the OnePlus 11 Concept, OnePlus also showcased its range of products, including the flagship OnePlus 11 series, the OnePlus Pad, etc. The Nord CE 3 Lite 5G, Buds Pro 2, Nord Buds 2, OnePlus Keyboard 81Pro and the OnePlus Monitor X 27 were showcased alongside. The whole idea of the showcase was to showcase the capability of the OnePlus ecosystem products.
OnePlus also showcased its OnePlus 5G Sketchbot, which features an AI robotic arm powered by 5G technology wherein the robotic arm will remotely recreate art made on smartphones by the community.
Apart of a fun and engaging activity, Red Cable Club members who spot the bus can capture an image and share it for a chance to win the OnePlus Buds Z2 for the duration of the road trip. Customers looking to buy the OnePlus 11 series products also stand a chance to win an exciting OnePlus goodie at the venue.
The road trip kicked off days after the company announced its new Marble Odyssey variant of the OnePlus 11, which went on sale in India. The new special colour option is unique to each device, which has a minor yet different design pattern on the back.