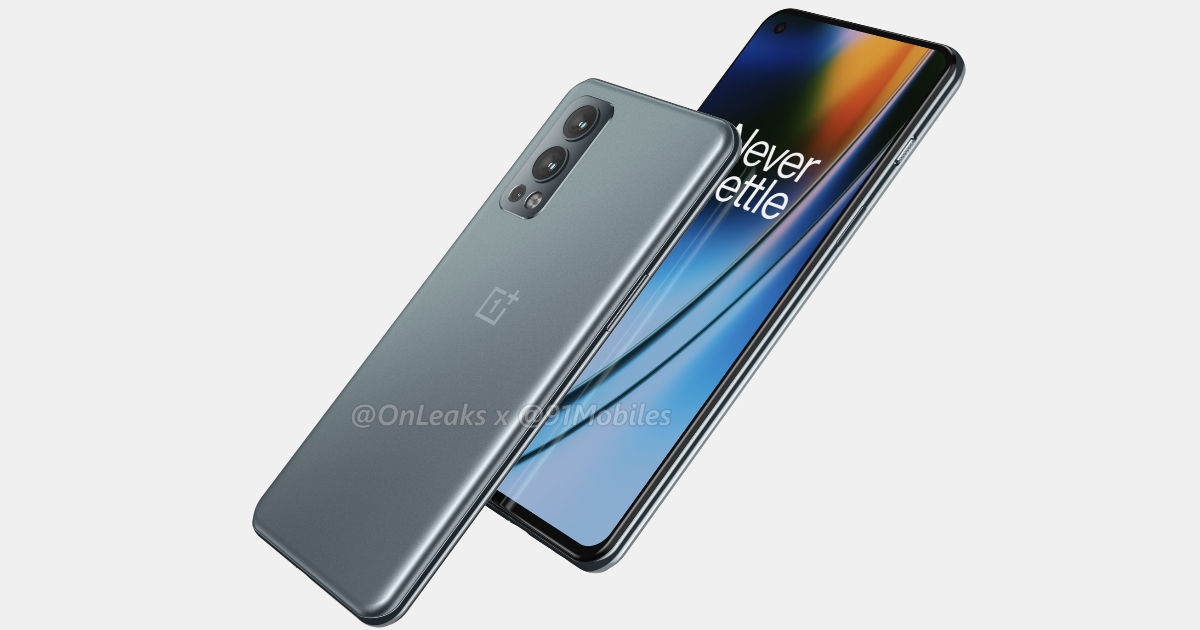 OnePlus has confirmed the launch of Nord 2. The upcoming OnePlus smartphone is expected to launch later this month. OnePlus, in its teaser post, did not reveal the official launch date of the device. However, leaked information suggests that the device will launch on July 24. Ahead of the official launch, the company has confirmed some key details of the Nord 2. OnePlus has announced that it is partnering with MediaTek for its Nord 2. The device will feature a MediaTek Dimensity 1200 SoC under the hood. This is the first time that a OnePlus smartphone comes with a MediaTek SoC. OnePlus claims that it has worked with MediaTek to enhance the performance experience of the device. Let's take a look at the OnePlus Nord 2 specs, features, and other details ahead of its launch.
OnePlus Nord 2 gets MediaTek's Dimensity 1200 SoC
OnePlus is expected to launch the Nord 2 on July 24. Ahead of the launch, the company has confirmed the device's key specs. The upcoming Nord smartphone will feature a MediaTek Dimensity 1200 SoC. The same 6nm SoC is found on the Realme X7 Max, which is available in India under Rs 30,000.
OnePlus said that it has worked closely with MediaTek to enhance the AI-based features of the Dimensity 1200 SoC. "The collaborative AI work completed on top of MediaTek's  Dimensity  Open Resource Architecture  brings a host of new AI-based features to the OnePlus Nord 2 5G to enhance the user experience across various touchpoints. To highlight the new AI capabilities of the chipset, OnePlus and MediaTek have chosen the name Dimensity  1200-AI to distinguish it from  the standard  Dimensity  1200," OnePlus said in its statement.
By working with MediaTek, OnePlus claims that the new Nord phone will offer a premium camera performance. It is also claimed to offer better display performance, courtesy of the AI Colour Boost technology. OnePlus also said that the device will offer a better gaming experience with the device's low latency, improved heat management, and efficient power consumption.
Specifications and features of the phone have leaked multiple times in the past. You can click here to know more about the same.