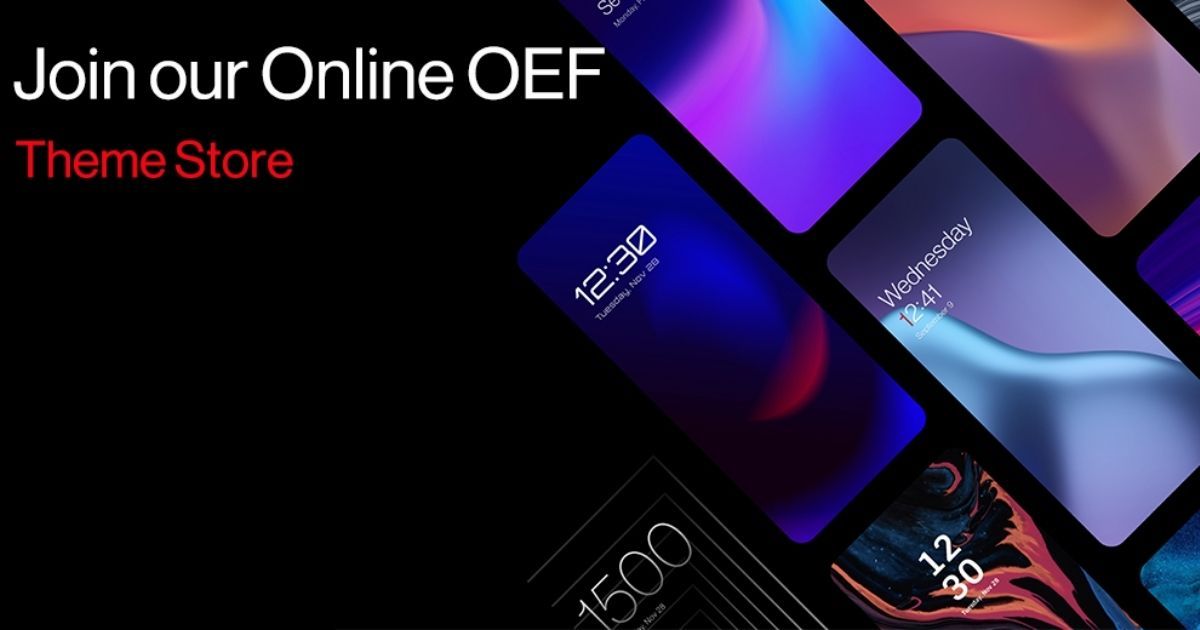 OnePlus users have been requesting a built-in Theme store in the OxygenOS. OnePlus says that the built-in theme store has been one of the most requested features from users, and so the company has decided to bring a native Theme Store to the OxygenOS. The company shared the announcement via a community post. OnePlus says that the feature will be implemented with the next major OS update. This means that users will be able to enjoy a native Theme Store with the upcoming OxygenOS version.
we're bringing back the online OEF with a brand-new topic – Theme Store. This may not be an unfamiliar topic for you, as you might have tried some custom themes or wallpapers downloaded from other theme stores before. In fact, this is a highly-requested feature.

Now, you're hearing it here firsthand: We're adding a Theme Store to OxygenOS with our next major OS update.
To those unaware, a Theme Store lets users customize the look of the phone. A native Theme Store or a Theme Manager is a very common feature in Android skins, and many Android UIs out there such as MIUI, Realme UI, and OneUI offer the feature.
OnePlus will hold an online Open Ear Forum with 15 users on 18th of May. In the forum discussion, the company will discuss about the upcoming feature, and will also take feedback and insights from the users. To be a part of the discussion, interested users can fill the form, out of all the applicants, the company will select 15 users.
Not all the OnePlus devices will receive Theme Store feature since OnePlus plans to roll it out with OxygenOS 12. OnePlus might announce the next version of its Android skin – OxygenOS 12, based on Android 12, in the coming months. We can expect OnePlus devices launched in/after 2019 to be upgraded to OxygenOS 12. What do you think of the inclusion of a native Theme Store in OxygenOS? Does your smartphone have a Theme Store/Manager? Do let us know in the comments below.