Highlights
The OPPO Enco Air3 Pro costs Rs 4,999.
They come with Bluetooth 5.3 and Google's Fast Pair technology.
OPPO Enco Air3 Pro offers seven hours of battery life and supports fast charging.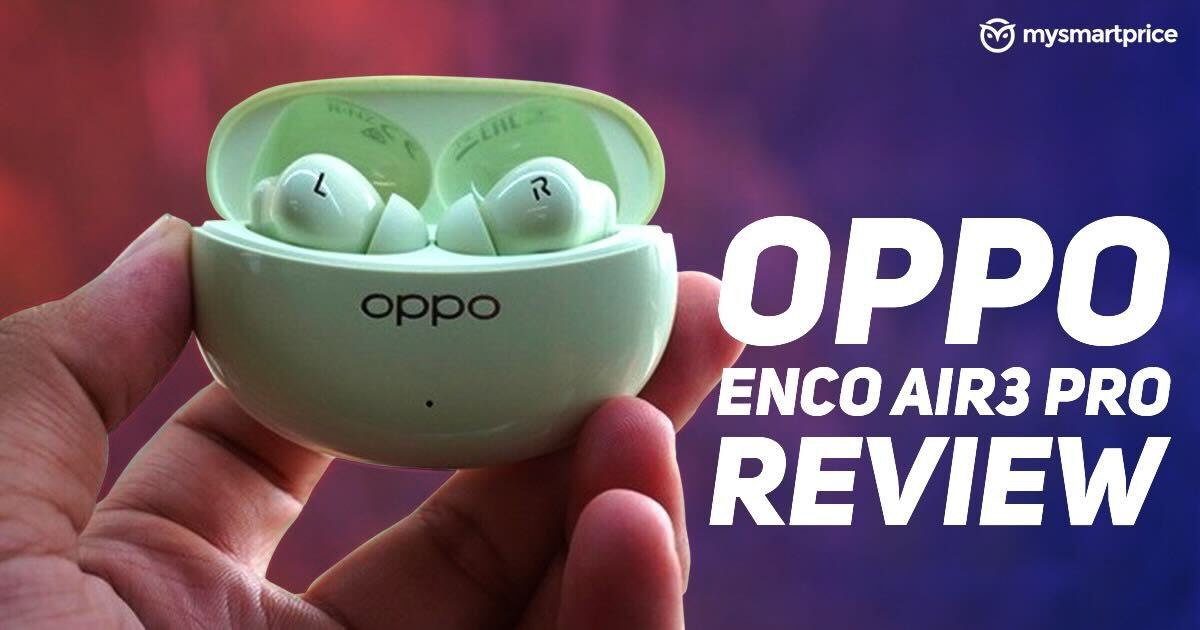 Last year, the OPPO Enco Air2 Pro buds were launched with a lot of great features, including active noise cancellation, up to 28 hours of playtime, and Bluetooth 5.2. To build on that legacy, the Enco Air3 Pro claims to offer the best active noise cancellation in the segment and a bamboo-fibre diaphragm – yeah, we bet you haven't heard of that before. But are they the real deal or all talk and no substance? Let's find out.
OPPO Enco Air3 Pro
Rs 4,999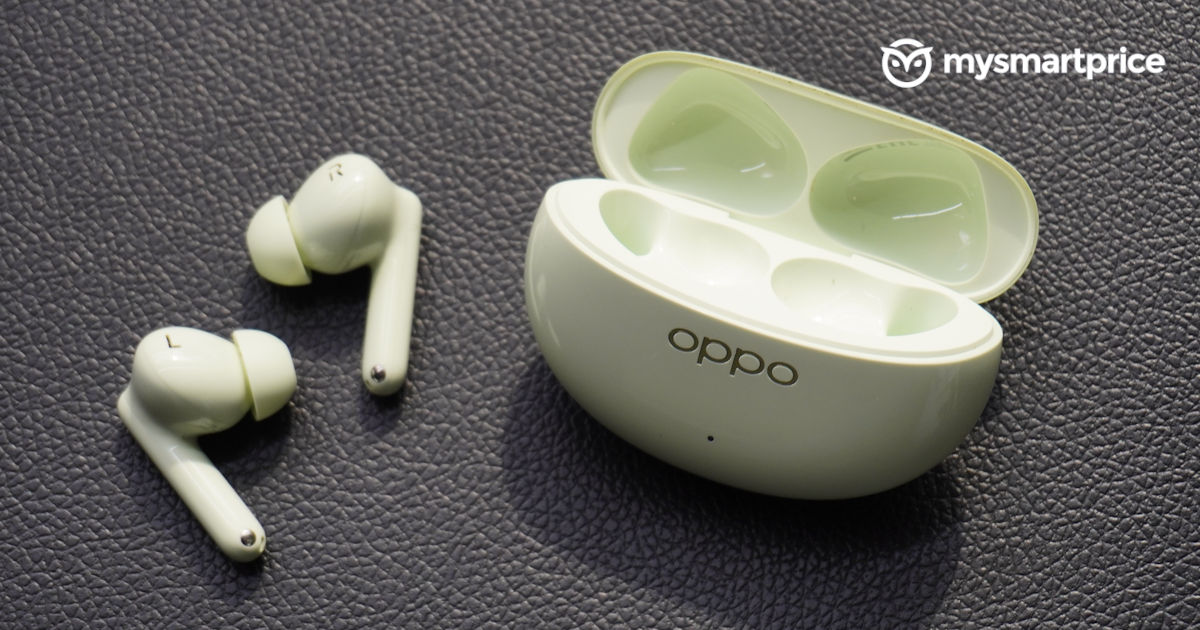 OPPO Enco Air3 Pro Review: Design and controls
OPPO Enco Air3 Pro have a pebble-shaped charging case made of plastic
They are available in two colours – white and green.
At least in design language, a lot has stayed the same since last year. You still get a pebble-shaped case that is made of glossy plastic. The upper lid of the case has a translucent cap, which makes a satisfying click when closed.
Towards the bottom, a Type-C charging port and a small LED light are underneath the OPPO branding. The case is prone to scratches. In fact, ours start looking all beaten up within three weeks of use.
Talking about the buds themselves, they hang tight inside the case thanks to strong magnets. They have a stem-like design, are comfortable to wear for long durations, and their silicone ear tips provide a secure grip.
The Enco Air3 Pro buds are IP55 rated, so expect basic resistance to dust and accidental water splashes. Not us, but the unpredictable weather of NCR put them to the test, and even after using them in the rain for about half an hour, they were working perfectly fine.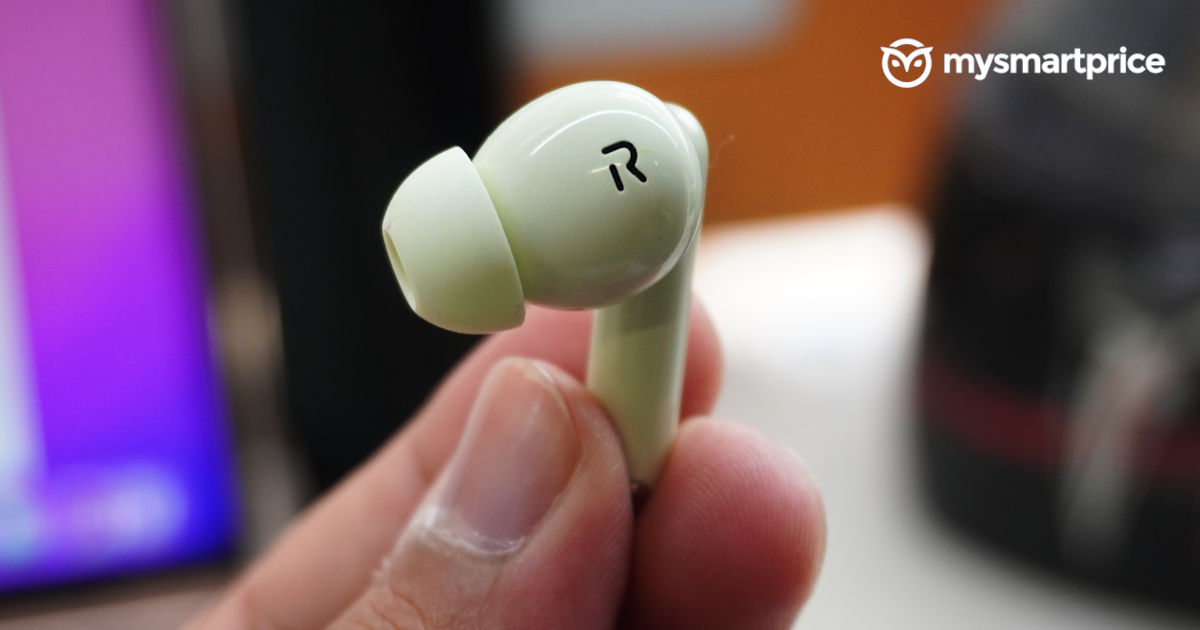 To interact with the buds, you have touch controls. Apart from the standard tap to pause/play and double tap to pick up call/change tracks, you also get to interact with your phone's voice assistant or enter 'Game Mode' by triple tapping the buds. To toggle between Transparency, Normal, and Noise Cancelling modes, you can tap and hold the buds.
OPPO Enco Air3 Pro Review: Audio performance
OPPO Enco Air3 Pro TWS buds support LDAC Hi-Res mode.
Along with ANC, you also get 'Personalised Noise Cancellation', a feature that customises sound for your ear canal.
On the inside, earbuds have a 12.4mm dynamic unit driver and support what's only seen in premium earbuds – LDAC Hi-Res Audio, resulting in a very premium audio output.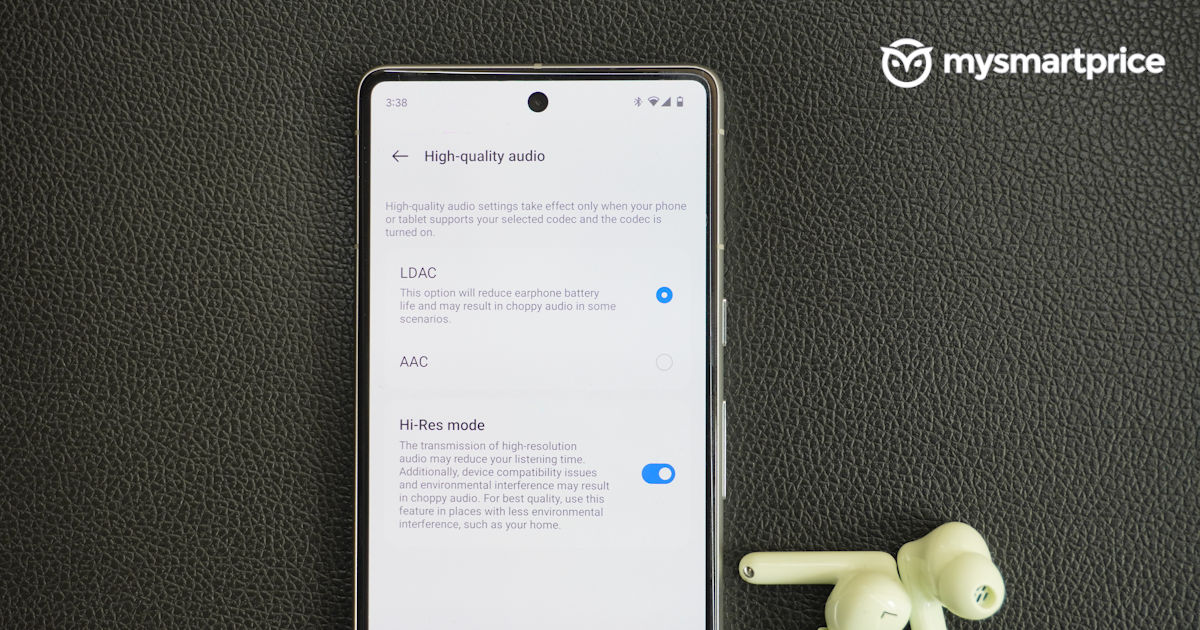 From legendary rock songs such as "Highway To Hell" and "Thunderstruck" by AC/DC to the soft and serene songs from Ed Sheran's latest album "Subtract", no matter what genre we hear on Apple Music or Spotify, these earbuds did not disappoint us. The audio was spot on with punchy bass and clear vocals, regardless of being connected to an iPhone or Android device.
The ANC is also pretty good for the price. Sure, it lets stray traffic or fan noises pass through when media isn't being played, but with the music on, you do feel isolated from your surroundings.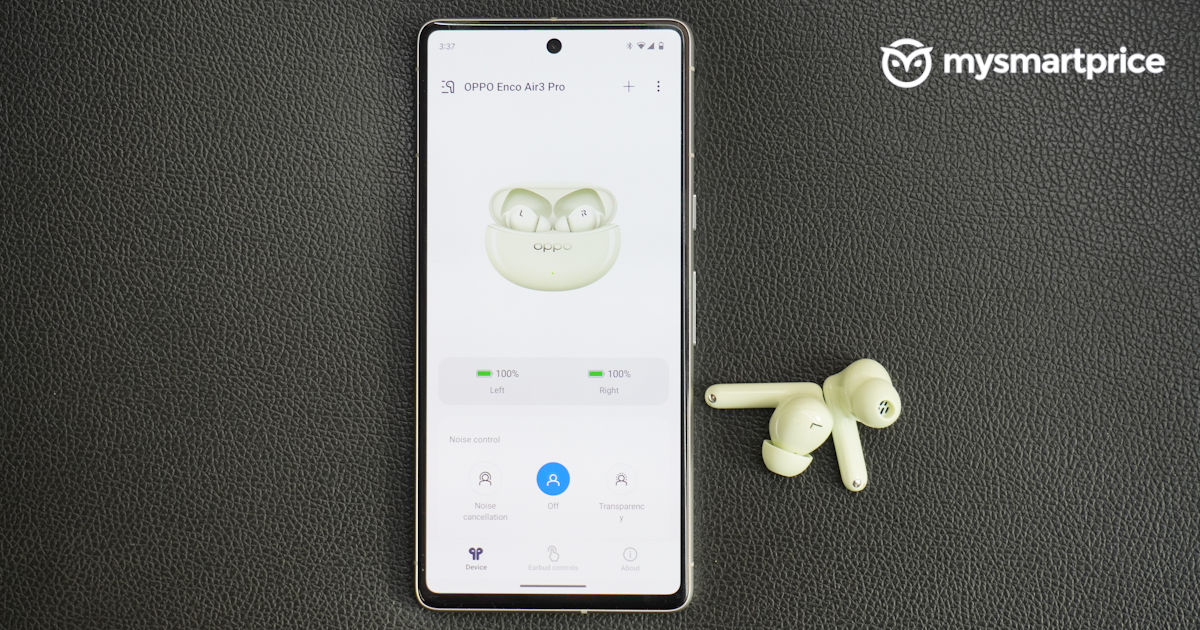 To give you more control over ANC, there's a mode named Noise Control. You can choose between Max, Moderate or Mild amounts of ANC, so if you're one of those who feel sick or nauseous while using ANC, this might be a good trade-off. These buds also let you customise ANC by tailoring it to your ear canal using the Personalised Noise Cancellation feature. This is to minimise sound leakage from your ear canal and pick the right cancellation frequencies. If you ask us, the difference is minuscule.
That said, the Transparency Mode is a bit strange. Enabling it makes the audio feel robotic and unnatural.
OPPO Enco Air3 Pro Review: Connectivity and App Support
OPPO Enco Air3 Pro TWS buds offer Bluetooth 5.3, resulting in a stutter-free experience while gaming and watching movies.
The Hey Melody app can be used to access features such as dual connection mode and game mode, among others.
The Enco Air3 Pro boasts upgraded Bluetooth 5.3 technology, a slightly updated technology over Bluetooth 5.2, and we did not experience any lag or connectivity issues. These also support Google's Fast Pair technology, which works 99% of the time to avoid the hassle of manually connecting them to a smartphone.
You can download the Hey Melody app to update your earbuds when available, customising earbud touch control and access features such as noise control, personalised noise cancellation, Hi-Res mode, dual-connection mode, game mode and even an option to take an ear tip fit test.
These buds use DNN Noise Cancellation for calls, which uses AI algorithms to filter out background noise for calls automatically. It came out to be pretty handy, and in some cases, recipients of our calls couldn't figure out that we were using earbuds.
The app also includes a feature called immersive audio, which provides a similar experience to spatial audio but without head tracking. It was not revolutionary, but it is still enjoyable as it can make music and videos more immersive and realistic.
OPPO Enco Air3 Pro Review: Battery
OPPO Enco Air3 Pro offers around seven hours of battery life.
They also support fast charging, providing two hours of battery in just 10 minutes of charge.
The OPPO Enco Air3 Pro can run for seven hours with ANC turned off. However, our usage mostly included ANC with Hi-Res Mode while they were connected to two of our devices. They lasted approximately four and a half hours. The case provides additional charging cycles, which takes the total battery life to around 25 hours, which is acceptable.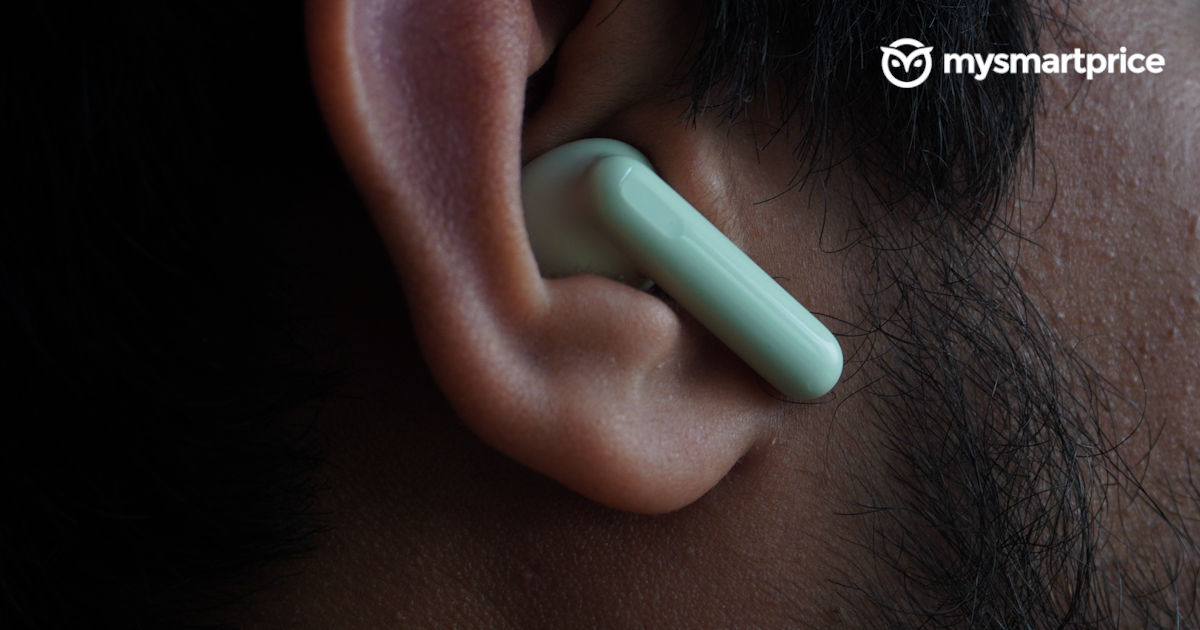 The 440mAh battery of the case takes around two hours to charge fully, but thanks to the fast charging, you get two hours of playback with just 10 minutes of charging time.
OPPO Enco Air3 Pro Review: Verdict
With clear sound quality, decent active noise cancellation and seven hours' worth of backup, the OPPO Enco Air3 Pro TWS buds offer great value for money. However, the transparency mode could be improved.
If you're looking for some alternatives, Nothing Ear 1 can be a good option for you, but if you're looking for some cheaper alternatives, last year's OPPO Enco Air2 Pro can also be called an excellent deal for Rs 3,499.