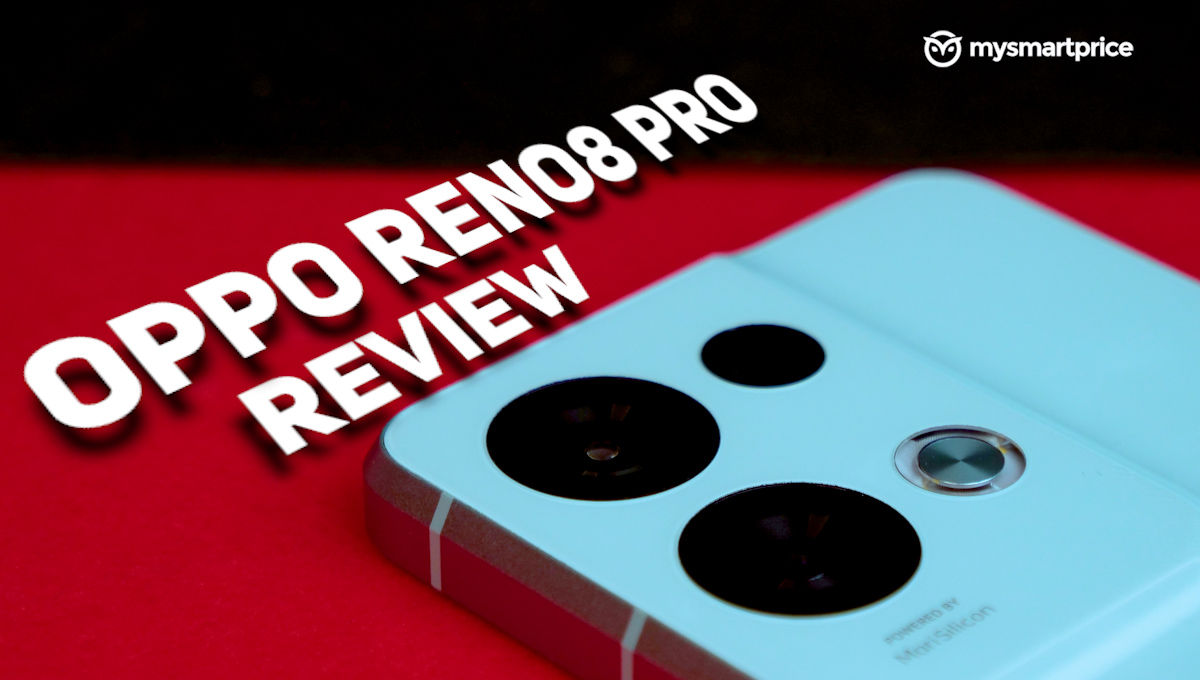 Since 2018, Oppo's Reno series has been legendary for bringing the wackiest premium smartphone features of the year to the sub-Rs. 40,000 segment. The first generation Reno series had two variants that featured a shark fin pop-up selfie camera, a velvet texture rear glass panel, and some decent hardware for the time. The top variant offered an impressive 10x hybrid zoom thanks to a periscope camera system with dual OIS.
Cut to 2022, and the picture is entirely different. The Reno8-series finds itself in a tough spot, where the sub-Rs. 30,000 category is spammed with a barrage of powerful phones with decent designs and features.
As usual, the Reno8-series has two smartphones. The vanilla Reno8 is thrown into the wild at Rs. 29,999, where it fends off the competition from iQOO, Redmi and Poco.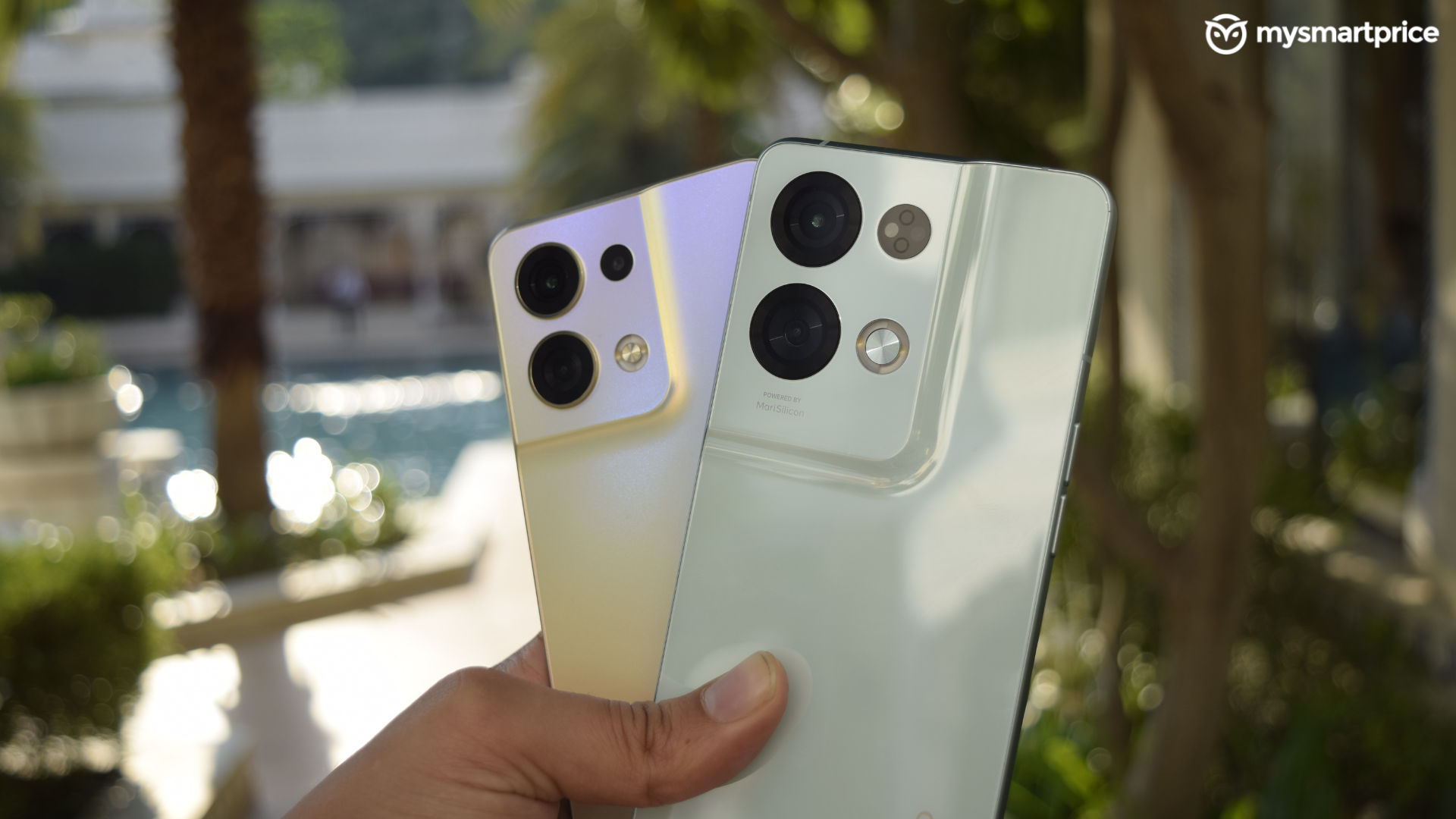 The Reno8 Pro at Rs. 45,999, on the other hand, is priced awkwardly – it can't be a mid-tier offering because of its price tag, and it cannot be a premium smartphone because of its feature set. It comes with a high-tier MediaTek Dimensity 8100 Max SoC paired with up to 12GB of RAM and 256GB of internal storage. Moreover, Oppo is terming it as a 'Portrait Expert' as the company's own MariSilicon X chip aids the primary SoC in its image processing duties. In several ways, it's a very familiar offering to the OnePlus 10R, but then with a premium of more than Rs. 15,000, the question arises – who is the Reno8 Pro for?
We have spent about a week with the Oppo Reno8 Pro, and we seemed to have cracked the right audience for it. Read on to know more.
Oppo Reno 8 Pro Review: MariSilicon magic powers the cameras
Usually, we talk about the design and build quality of a smartphone before chewing into the meat of a phone. This time, we decided to talk about the good stuff first. Oppo has chosen to make Reno8 Pro's camera the headline of the package, and for a good reason. They haven't deviated much from the tried and tested cameras of the Reno7 Pro. As a result, we have the 50-megapixel IMX766 primary, 12-megapixel ultrawide and 2-megapixel macro sensors. The only differences in the cameras lie in the narrower field-of-view of the ultrawide camera, which is down to 112˚ from 119˚ and the presence of the accompanying MariSilicon X neural processing unit that helps in image processing.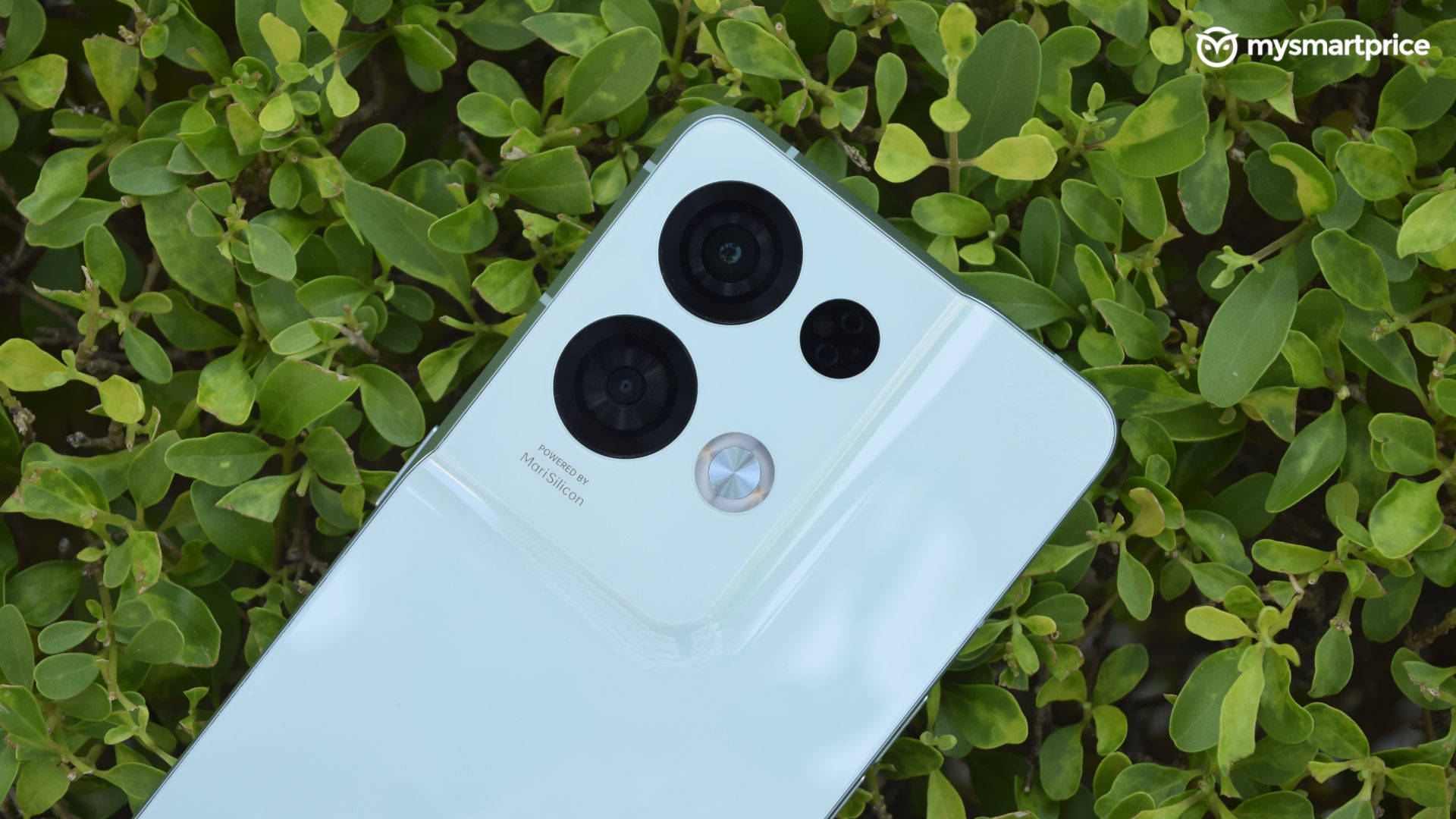 The claims from Oppo are bold – ultraclear portraits at night and even when there's a strong backlight in the daytime. We tested the camera extensively, and our results have been mixed. Sure, it does manage to capture brighter images at night, but it also has the tendency of post-processing is to boost red and yellow tones in low-light photos. If you think a saturated look is something you dig, it'll do the trick.
The ultrawide and the primary cameras do not share the same colour tuning and processing. Photos taken from the ultrawide camera are mostly neutral and have considerable exposure and focus fringing around the corners.
The camera also tends to use HDR extremely aggressively, especially when a backlight is involved. As a result, not only does the sky and shadows look a bit fake, but a halo also forms around the outline of a subject, which isn't all that appealing. This is especially visible in the portrait mode. But, there have been times when the camera took some palatable shots, despite having a processed look that seems obvious to the eye.
Selfies can go really wide but do suffer from the same HDR aggression shown in the primary camera. And despite turning skin filters off, it still clicks photos that appear to have been messed with. The skin texture seems to be tweaked in some selfies, as the textures are sometimes too pronounced. Several people prefer the filtered look, so we can't really say it's good or bad. If you think you need to artificially make your jaw or chin pointy, eyes big and skin clear, you may end up liking this camera.
In terms of video, thanks to crazy stabilisation techniques, the Reno8 Pro is capable of recording some really smooth flowing shots without many jittery artefacts, but here's the catch – it's only possible in 1080p. 4K videos can still be shaky, but then they have way more details. So here, you win some, and you lose some.
We tried out the macro camera too, and we think you'd be much better off using the primary camera with its electronic 2x zoom to click closer objects. The macro camera clicks low-quality images with significant rainbowing around the corners.
So far, it feels like Reno8's camera system can click images that are pretty much even-steven to smartphones that cost ten grand less, but there's one ace in Reno8's pocket – shutter lag and the speed at which the camera app operates. There's not a single instance when we felt inconfident about what we were going to click before the shutter closed. The processing speeds are also almost instantaneous, even night shots. This seemingly small perk of the MariSilicon X should definitely get more attention.
Oppo Reno8 Pro Review: Tailormade hardware
While we have spoken about one chip that powers the Reno8 Pro, let's talk about the other, the one which is supposedly tailored around the smartphone. The MediaTek Dimensity 8100-MAX powers the Reno8 Pro, and it comes in a single variant with 12GB LPDDR5 RAM and 256GB UFS 3.1 storage. The Dimensity 8100-MAX goes up directly against the Snapdragon 888 in terms of raw power.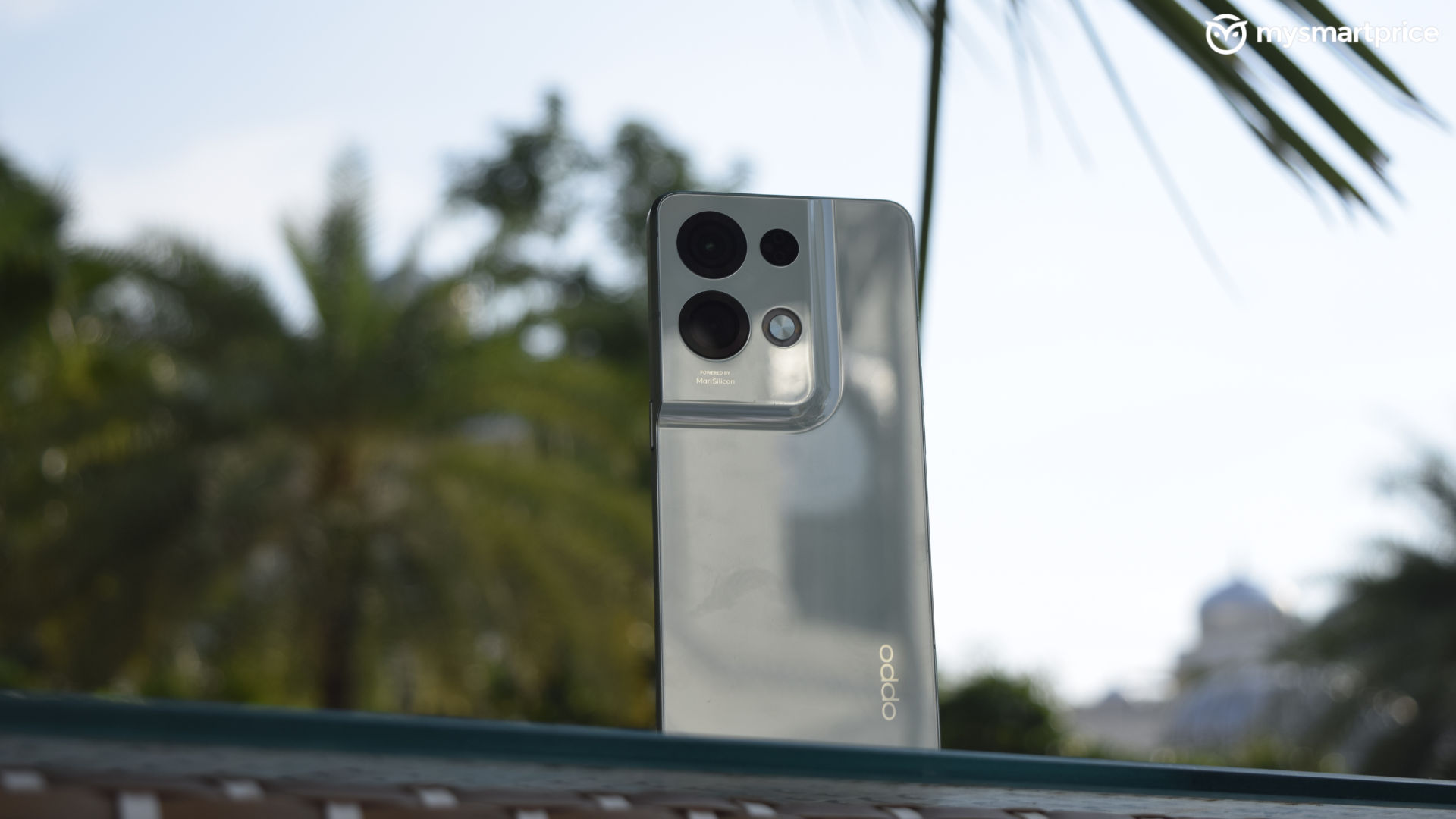 The Dimensity 8100-Max has a 50-50 split of performance and efficiency cores, the result of which is good multi-core performance. It is tweaked slightly more than the vanilla variant of Dimensity 8100 to get marginally higher clock speeds. It is also based on a 5nm TSMC process, so it is more thermally efficient than the Snapdragon 888.
Synthetic benchmarks show decent results, something that's expected from a phone priced around 35 grand. The phone posted 894 and 3310 single-core and multi-core scores, respectively, on Geekbench 5. On AnTuTu 9, the phone managed a combined score of 731279.
But, it is capable of 90Hz gaming, so BGMI can run on maxed-out frame rates, a feature that our in-house gaming expert Hrithik was excited about. While the default graphic setting was set at HD, the phone could also manage HDR without stuttering. Oppo has also brought in a background update feature for PUBG so that you don't have to stare at the splash screen while it's updating; sadly, it's not available in India.
But, despite the use of an ultra-conductive cooling system, the phone did get considerably hot even after 20 minutes of gaming. It would also have been nice if MariSilicon X did some frame interpolation like the dedicated V1+ chip in Vivo and iQOO phones. Of course, that's just wishful thinking at this point, but why not!
We also tried editing videos on Kinemaster on this phone to test its promise of being a photography powerhouse entirely. If you keep aside the lack of optimisation from the app's end, the experience is pleasant, and HD video exports don't take much time either.
Before we get to the day-to-day user experience of the hardware, we would like to take a moment to shine the spotlight on the software. The Oppo Reno8 runs on ColorOS 12.1 based on Android 12. In addition, it comes with a bunch of unique features, such as Air Gestures that let you interact with the screen without touching and Anti-Peeping Notifications that hide the contents of a notification when the phone detects a person is eavesdropping.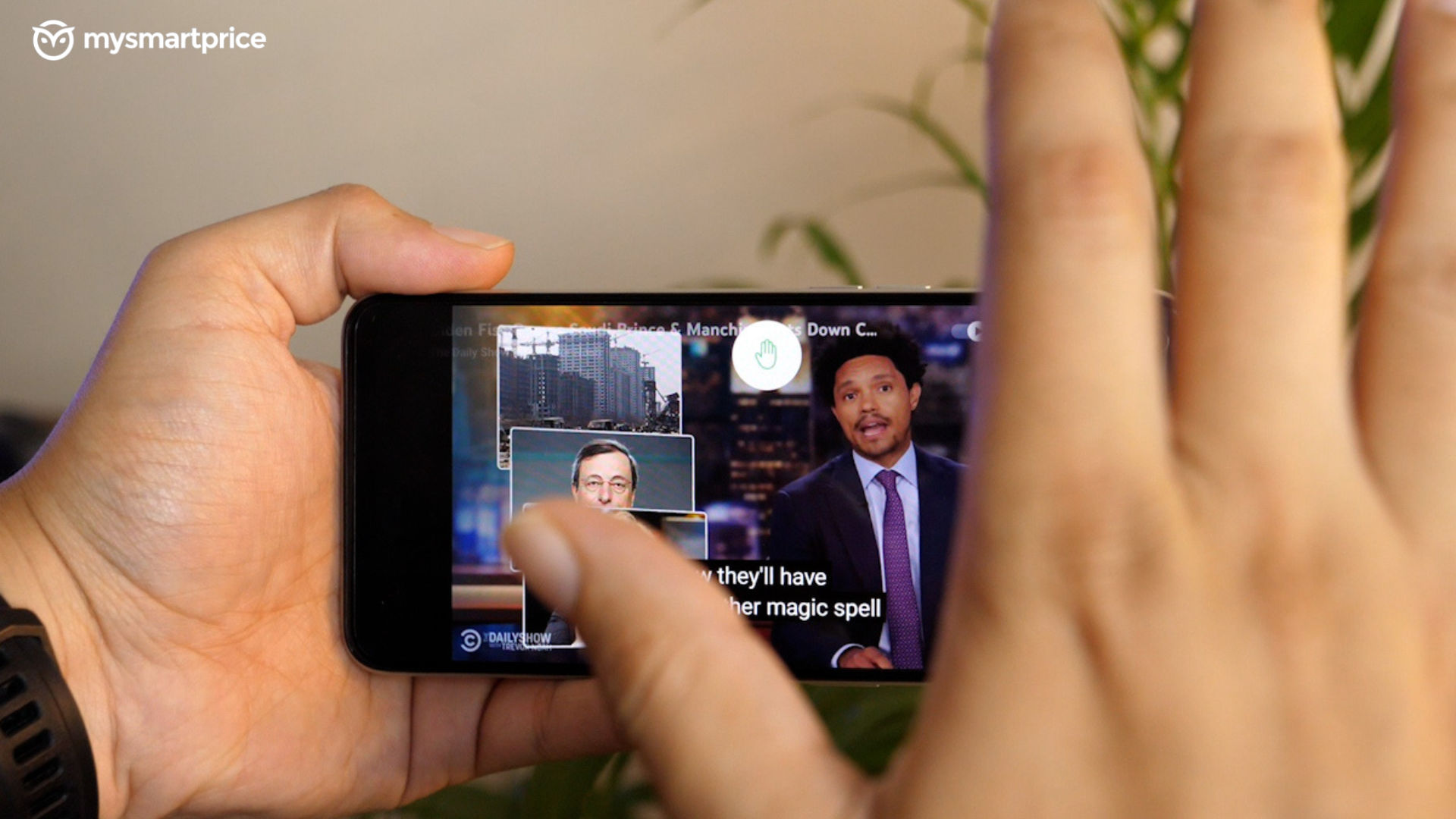 But the UI overall is riddled with annoying little quirks. For instance, while watching a YouTube video in landscape mode, the content of your notifications is never shown in the right font colour, so it's unreadable. Once you tap the notification, the thing opens in a floating window, where gboard is detached from the app. It takes some time to get used to this, but we wish there was a quick fix in the Settings for this because not everybody needs floating windows to open when you tap a notification.
The other thing that we really despise is the presence of massive bloatware! It's supposed to be a premium device (at least the way it's being marketed), and yet there are at least seven to eight pre-installed apps, including Hot Apps, that keep sending you spammy app notifications. Yes, you can disable or uninstall some of the bloats, but it feels unfair to pay so much for bloatware if you ask us.
Keeping these quirks aside, navigating through the UI is a total breeze. Because there's so much memory on board, you never have to worry about a splash screen. Multitasking is fun, and we didn't observe heating while using location-based apps like Maps, Rapido and Ola. We could also easily switch between heavy games and mainstream apps without any observing stuttering.
In terms of wireless connectivity, you get Bluetooth 5.3, 5G, 4G, WiFi 6 and NFC. Unfortunately, we observed a few call drops in our regular reception areas, and there have also been times when the phone just blanked out on a 4G network, and we had to restart it to get it working again.
Oppo Reno8 Pro Review: All-day battery and crazy fast charging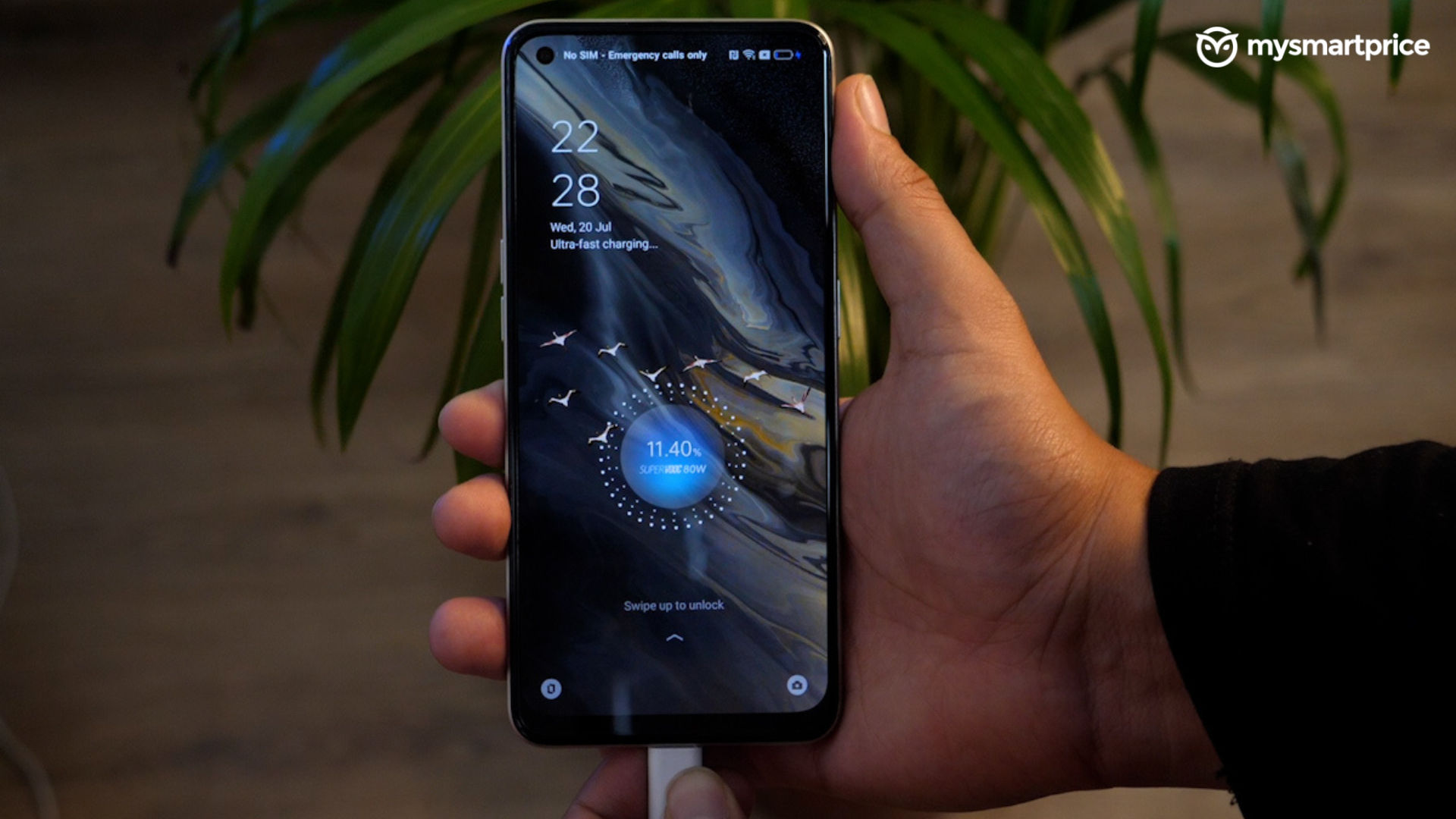 The Oppo Reno8 Pro is backed by a 4,500mAh that can be charged via the bundled 80W SUPERVOOC charger. We have had some really good days and some average days with the battery. We travelled with the Reno8 Pro to Jaipur in an early morning flight, and it was a busy day for us. After unplugging the phone at 4:30 in the morning and heading to bed at around 12:30 am, the phone still had about 15% battery left. That day, we used it for about four non-stop hours of music listening during our commute, about an hour of clicking photos and recording videos, an hour of gaming and a few more intermittent hours of texting and shooting emails.
The area where the phone really shines is standby because the next morning, we still had 14% left in the phone, and after waking up at 7:30 am, we finally charged it at 9:30 after breakfast when the battery dropped critically to 2%.
The charging speeds are excellent. It charges up entirely in just over 30 minutes, given that you don't have the Optimised night charging mode enabled and your display locked. If you're using the phone while charging, it takes about 45 minutes.
Battery life is definitely an area where the Reno8 Pro shines, and the MediaTek Dimensity 8100-Max is optimised very well for saving battery.
Oppo Reno 8 Pro Review: Decent display
The Oppo Reno8 Pro features a 6.7-inch Full HD+ AMOLED display. It refreshes at 120Hz and comes with HDR10+, SGS Low Motion Blur and Low Blue Light certifications but misses out on Dolby Vision.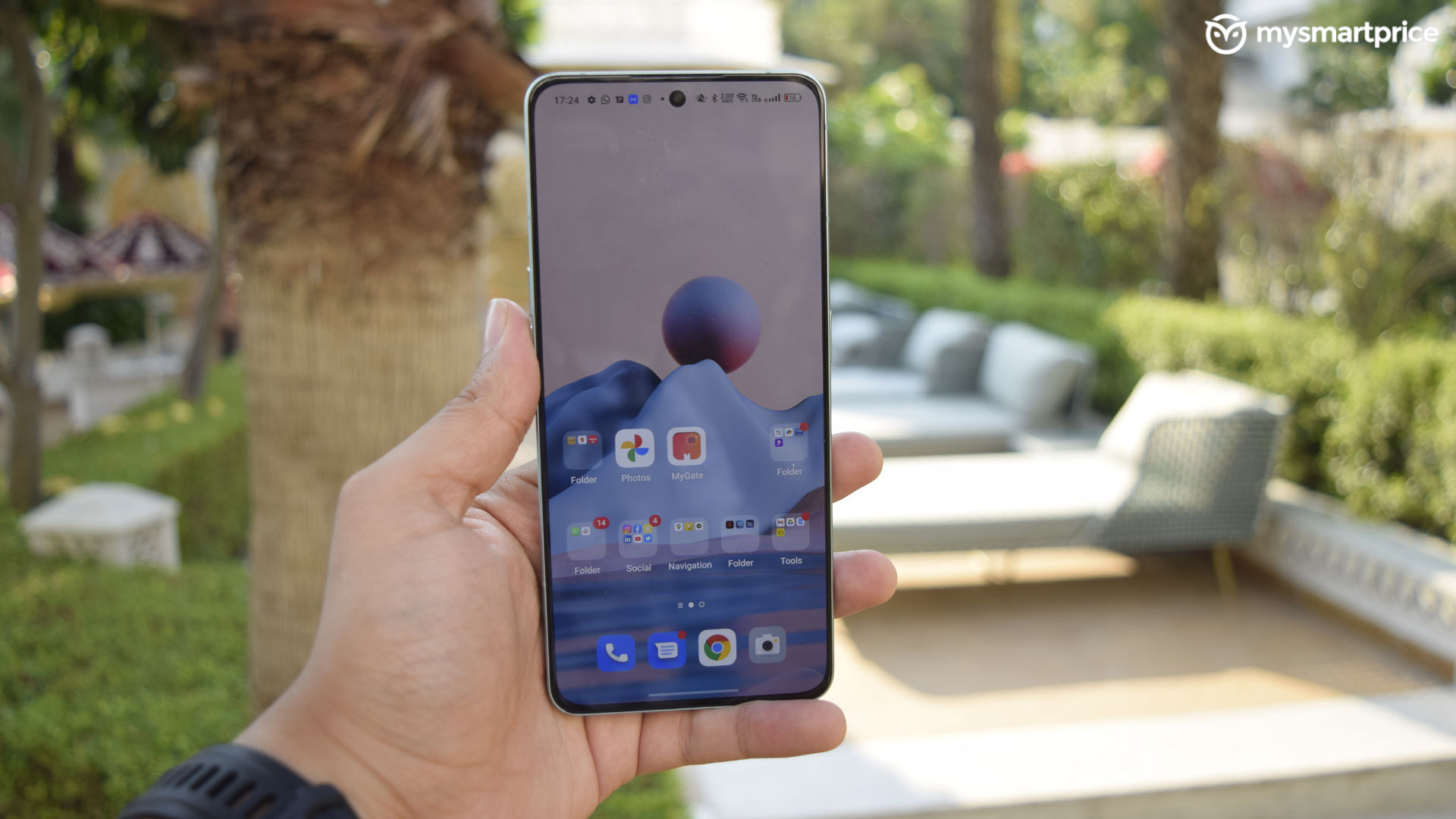 The display has really thin bezels and, more importantly, symmetrical bezels. Thanks to this, it looks like a premium smartphone from the front too. It's interesting how the smallest of margins are now enough to tell things apart.
Anyway, the display is really smooth, thanks to the high refresh rate, and we haven't observed any unexpected stutters. It feels really connected to your fingers while scrolling, swiping and playing games. Sunlight legibility too, is excellent, and so are the colour angles and colour tuning. It doesn't feel bland, nor does it seem too saturated.
We could also enjoy HDR content on Netflix and YouTube without any heating issues. Further, you also get O1 Ultra Vision Engine for amping up colours and even resolution while watching content using AI. The difference isn't noticeable when you turn the Engine on, but whatever helps.
Dual stereo speakers complement the display, but there's no Dolby Audio certification here. The sound is plenty loud and has depth. It doesn't crackle at high volumes, either. Our only gripe is the balance between the top and bottom firing speakers tips to the bottom, and the grille is susceptible to getting muffled by your palm.
The phone also gets the X-axis linear motor for haptics, and although they aren't as good as the iPhones of the world, it is precise enough to help you game better and bring your attention to notifications as and when they arrive on your phone.
Oppo Reno 8 Pro Review: Glazed design
Finally, coming down to design, the Reno8 Pro has an excellent, squared-off design that makes it look like a proper 2022 smartphone. It has a glass sandwich design with an Aluminium chassis. It feels premium to hold, but the edges where the glass tucks inside the chassis are a bit sharp, so you'll have to get used to holding this phone without a case. The phone comes in two colours – Glazed Green and Glazed Black, and as you might have guessed, both are glossy finishes.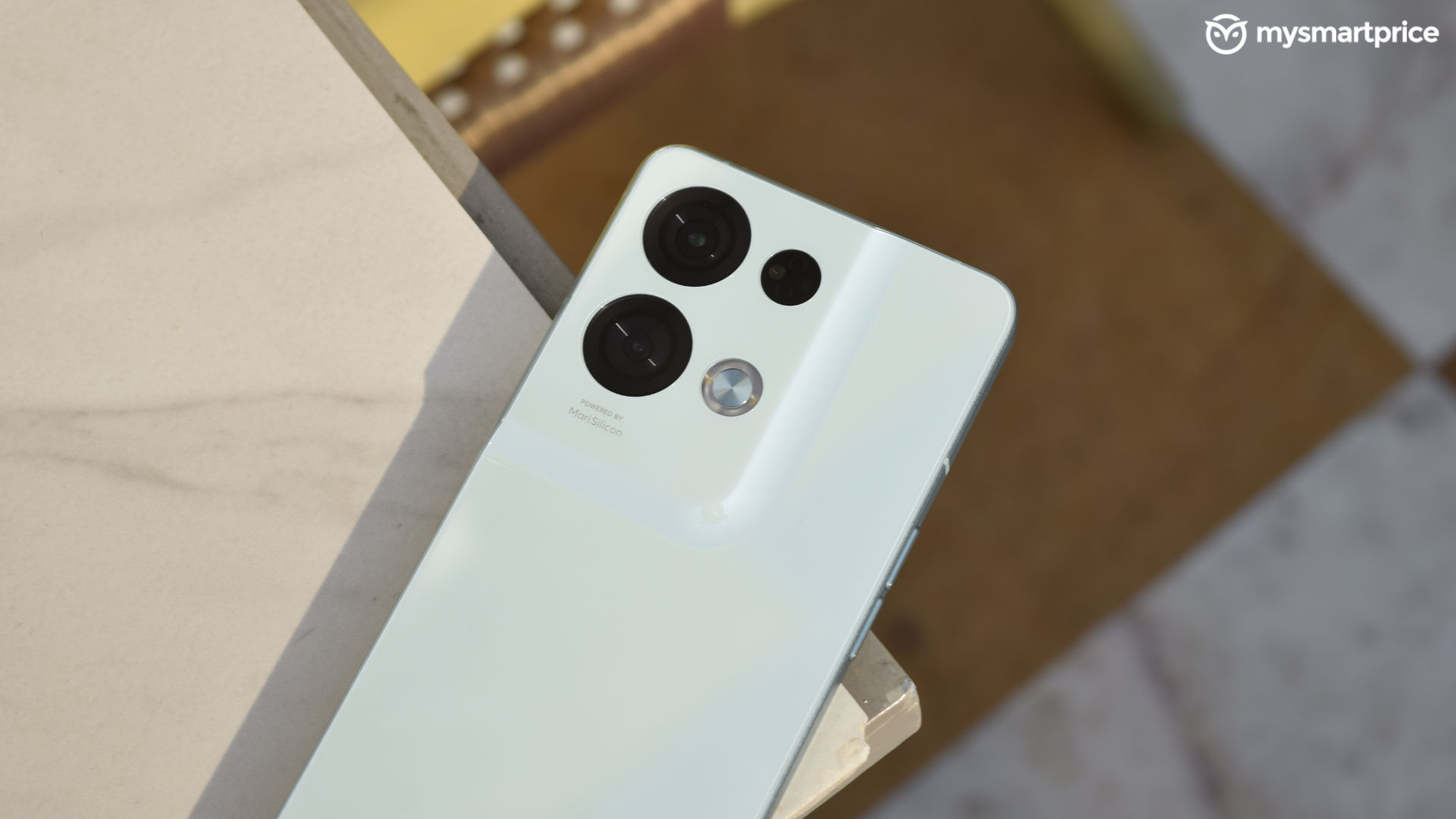 The glass around the rear camera module is curved, and there is no abrupt camera bump as such. While this helps in avoiding dirt build-up around the module, it makes the module more prone to scratches, and Oppo hasn't mentioned the presence of any protective glass at the rear. There's also no IP rating or dust or water resistance, so proceed with caution when taking the phone to risky scenarios.
The right side of the phone has the power button, whereas the left hosts individual buttons for volume up and down. The bottom has a USB Type-C port, speaker grille SIM slot, an antenna line and a mic hole, and the top is nearly clean with two antennas, a tiny speaker grille and a mic hole.
Given the large screen size, typing and reaching corners with a single hand is difficult, but because of its lightweight nature, the phone doesn't feel like a chore to carry around.
Oppo Reno 8 Pro Review: Verdict
The Oppo Reno8 Pro seems overpriced, given the feature set, bloat and lack of any IP rating or protective glass at the back. The MariSilicon X is a cool concept, due to which the phone is about 10% costlier than the nearest competition, but we have faith that software updates can fix it because there is nothing wrong with the camera hardware.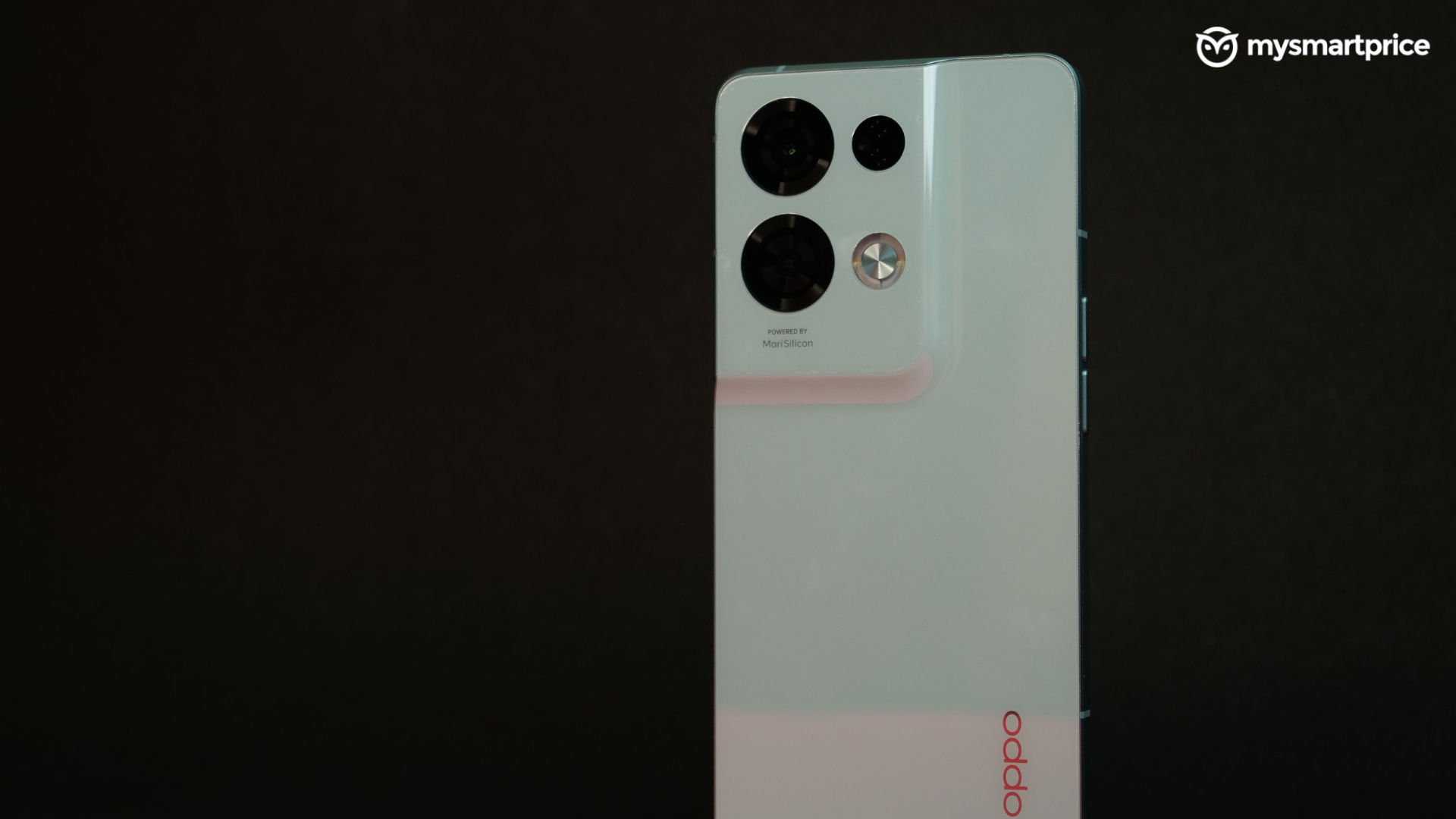 It's good-looking, no doubt, and both the colour variants are equally appealing. Our two favourite things about the Reno8 Pro include its ability to game hard while looking good and, more importantly, its robust battery life and charging capabilities.
Given how the competition has gotten so juicy over the last two months, we feel that the Reno8 Pro is for the content creators who are okay with a bit of beautification in the cameras, want all-day battery life, and rapid charging and understated yet premium looks. You might need to keep other expenses on hold for a couple of months, though.
For alternatives, you can consider the all-new Google Pixel 6a and OnePlus 10R, available in almost the same price bracket in India.
What Is Good?
Powerful processor
Long-lasting battery life
Fast shutter speed
Decent display
What Is Bad?
Pricey
Packed with bloatware
Aggressive HDR
No IP-rating
No protective glass at the rear