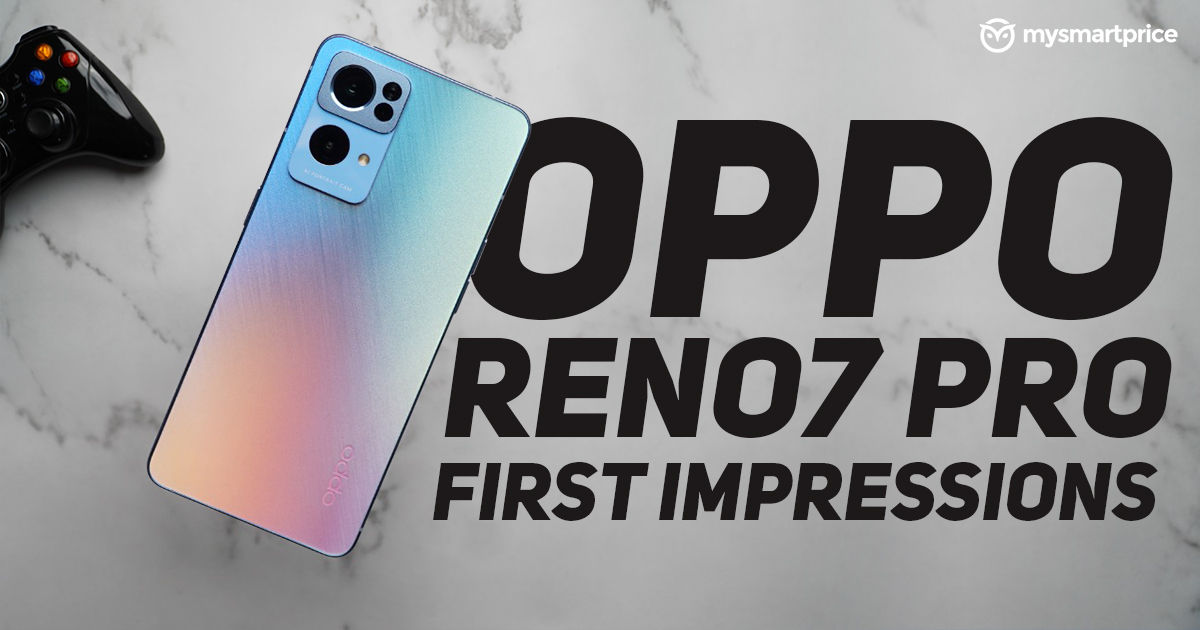 After Xiaomi and Vivo, it's Oppo's turn to start the year with the Oppo Reno7 series, that includes the regular Oppo Reno7 5G and the Reno7 Pro 5G. My eyes are on the latter, as it brings a couple of firsts for a smartphone in its price segment that aren't just cosmetic upgrades, but also seems useful in daily use. The focus, as it has been with the Reno series, is on the cameras and the design, but this time around, even the chipset is modified from a MediaTek flagship SoC that Oppo claims, helps in improving gaming performance. So, overall, there's a lot to be excited about the Reno7 Pro. Here's our first impressions —
Sony IMX766 Strikes Again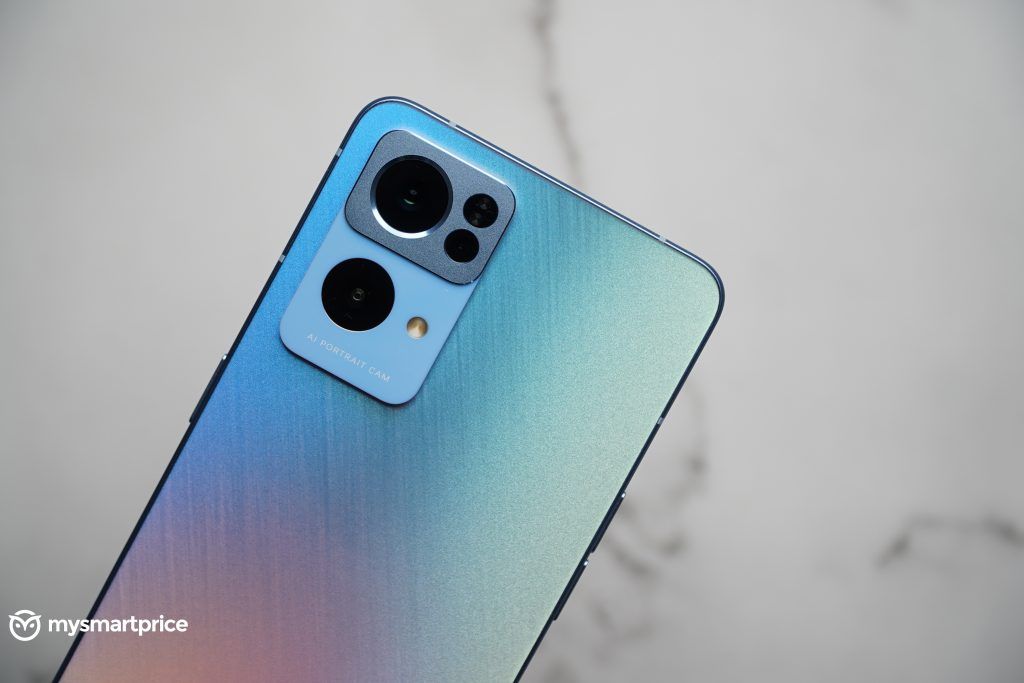 The Reno7 Pro is among a host of new launches to feature Sony's 50MP IMX766 camera sensor in its rear camera stack. It's there on the OnePlus Nord 2, OnePlus 9RT, Vivo X70 Pro, Realme GT 2 and the likes. It's a large sized sensor spanning 1/1.56-inches, where the pixels combine in quad-binning to form 2um pixel size, large enough to theoretically capture a lot of light in both the day and in low-light conditions. Upon testing the camera output on other phones, it's safe to say that this one's quite capable of dishing out vibrant photos in the day and decently sharp photos at night. Of course, it depends on how the OEM is taking advantage of the sensor.
Oppo has combined the IMX766 with All Pixel Omni-Directional PDAF, that shows up as tiny squares on the viewfinder when you are seeking focus on the subject, much like what you see on DSLR. Then there are a myriad of features making full use of the high-quality sensor. That includes a Portrait Mode with 25 modes of adjustment, including the size and shape of bokeh, the aperture value, filters and more, and another feature called Bokeh Flare Portrait, which is just portrait mode for videos.
Speaking of videos, the Reno7 Pro can also capture portrait videos and low light videos with HDR, which could come handy in parties, night markets, in the park under a dark shade and more. You can also capture with colour pop mode, that makes everything monochrome except the subject. There's focus tracking for moving objects, and the ability to shoot from both front and rear cameas simultaneously.
That's not it. The Reno7 Pro also puts focus on the selfie camera with the use of the Sony IMX709, a first for a smartphone. It features a sensor array with RGBW pixels, instead of the usual RGGB pixels. The W here stands for White, and the white pixels, as claimed by Oppo, helps capture 60% more light for clearer shots.
Clearly, there's a lot going on in the camera on the Reno7 Pro, and I will be spending a good part of the week testing out the quality.
An iPhone-like design that glows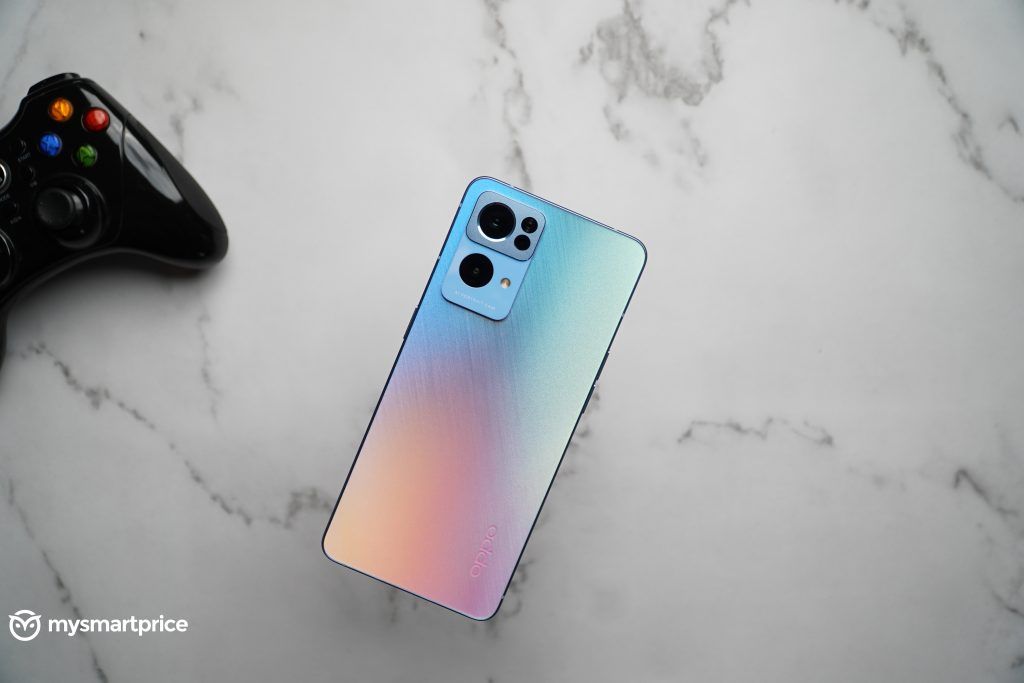 The Reno7 Pro won't get points for being an original design. It features the same basic layout  of the new iPhones with a flat-edge design and curved corners. But the company did add a few of its own tricks to make the phone stand out among quite a few other iPhone-imitators. For instance, the Reno7 Pro has tiny microscopic textures on the rear AG glass that gives a distinguished hand-feel when using the phone. But if that's not enough, the rear camera module glows every time you get a call, or when the phone is charging. The phones come in a standard Starlight Black variant, and a more vibrant Starlight Blue colour variant.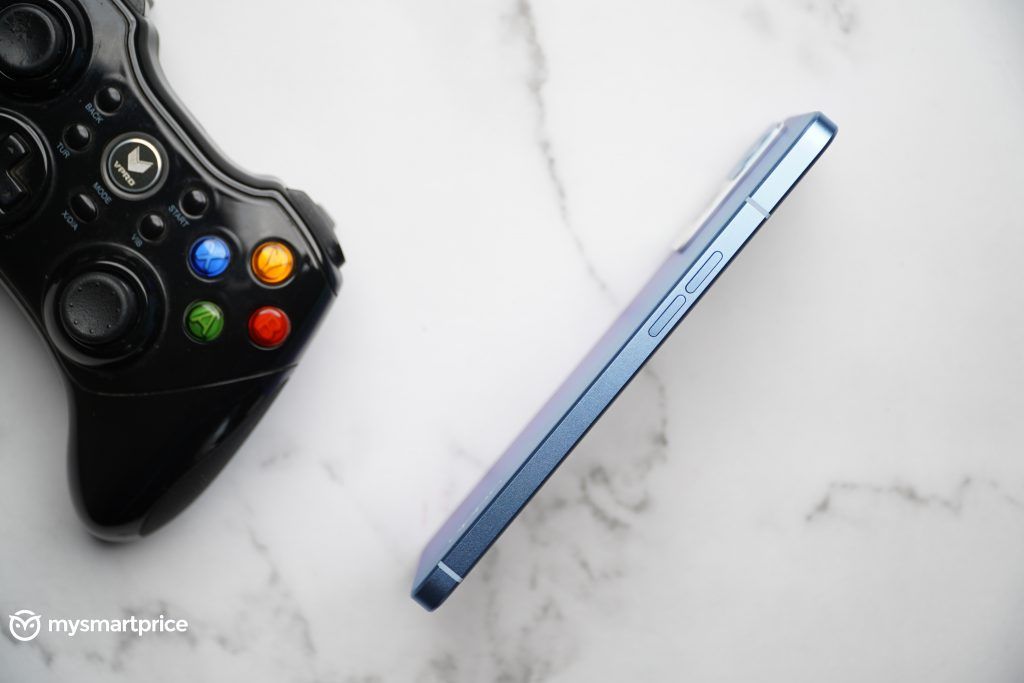 If you ask me, I find the design a little too flashy, being a fan of designs that just blend in with its surroundings. The Reno7 Pro likes to stand out among the crowd. Use it outside in a cafe, and it'll seek instant attention with the glowing camera module. It also looks just much like an iPhone, which is bound to leave folks who don't follow the latest developments in tech, a little confused.
90Hz AMOLED Display with MediaTek Dimensity 1200 Max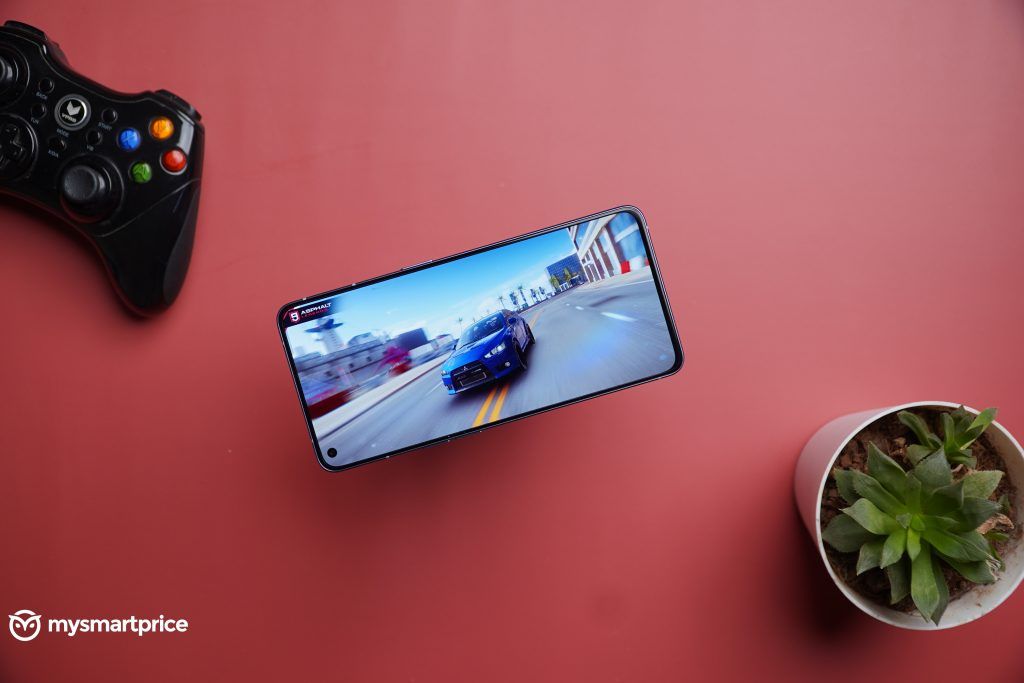 The Reno7 Pro features a 6.5-inch FHD+ AMOLED display with 90Hz refresh rate and a 20:9 aspect ratio. The selfie camera is tucked away in the corner of the screen, and it boasts of a good 92.8% screen to body ratio. Oppo has really shrunk the bottom bezel to almost make it disappear. The display itself is decent, nothing extraordinary. It's cloest rivals, however, mostly pack in 120Hz refresh rate delivering tangibly more smoothness to using the phone. At 90Hz, the Reno7 doesn't feel as smooth as them. Still, it's a perfectly usable display. It supports HDR on YouTube and Amazon Prime (not on Netflix, yet), and can crank up the touch response to 1000Hz while gaming.
But more interestingly, the Reno7 Pro packs a modified MediaTek Dimensity 1200 MAX SoC that Oppo claims is customised specifically for its use. The exact modifications made have not been disclosed, but Oppo said they have worked with MediaTek to provide an enhanced display, better imaging and video clarity. That manifests in the form of reducing blur in selfies, as well as increased contrast and colour on HDR videos.
Lastly, the Reno7 Pro sticks to 65W fast charging and a 4500mAh battery.
First Impressions
The Reno7 Pro makes a big splash in the high-end segment with a bunch of new camera features and an attractive iPhone-like design and a customised SoC. However, at a price of Rs 39,999, it competes head-on with the likes of the Xiaomi 11T Pro, iQOO 7 Legend and a few other Snapdragon 888 flagships. The Dimensity 1200 is not as powerful as Qualcomm's flagship SoC, but there might just be enough in the camera to attract content creators and influencers looking for a stylish new smartphone. Stay tuned for our review!