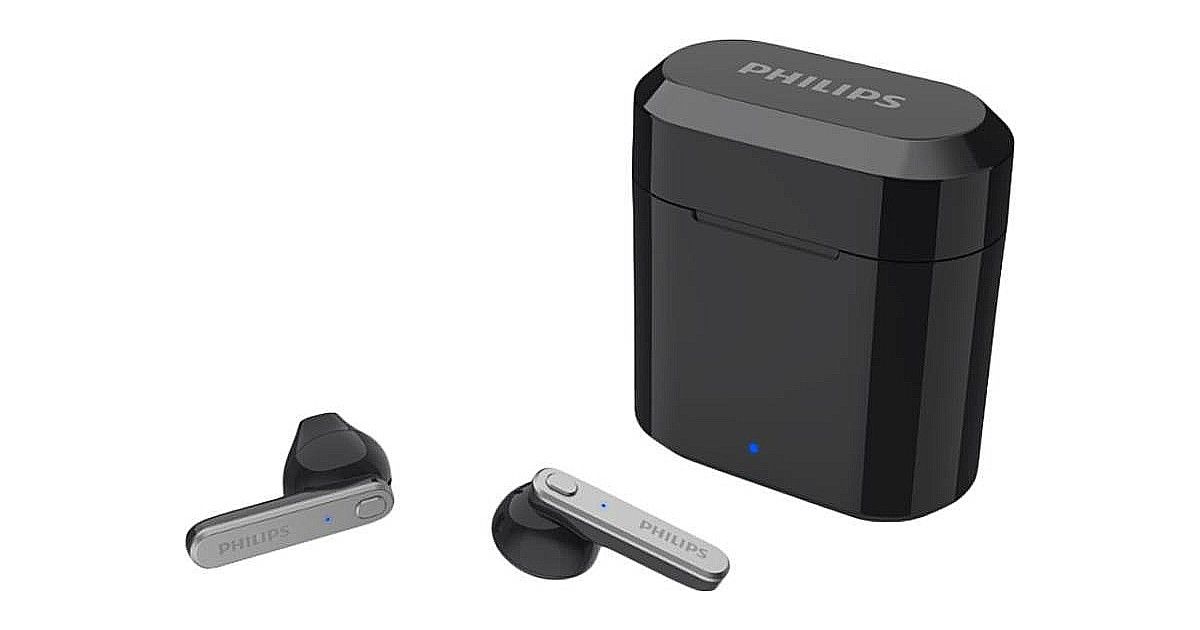 Philips has launched two new true wireless earbuds in India, the SBH2515 and the TAT3225. Of the two, Philips is offering a power bank charging case with the SBH2515. The latter, therefore, comes with an emergency smartphone charging feature that can allow you to quickly juice up your phone battery if you're out travelling and run out of power. The Philips TAT3225, meanwhile, offers Bluetooth 5.2 connectivity and larger, 13mm dynamic audio drivers, along with other features.
Philips SBH2515, TAT3225: price and availability
The Philips SBH2515 is priced at Rs 9,990, while the TAT3225 is priced at Rs 7,990 upon launch. Philips has stated that the earbuds will sell at "special introductory pricing" during the ongoing 'Big Saving Days' sale on Flipkart. At the moment, the SBH2515 appears to not be available on any e-commerce platform, while the TAT3225 is presently on sale on Flipkart at Rs 2,499 — almost 70 percent lower than its launch price.
Key features
The Philips SBH2515's big takeaway is the power bank feature, thanks to the massive 3,350mAh battery integrated in the earbuds' charging case. The latter offers over 110 hours of playback time through the charging case. The earbuds take 1.5 hours to charge fully, and offer five hours of playback time per charge cycle. The earbuds further offer winged ear tips to ensure snug fitting. Audio capabilities are taken care of by 6mm drivers, with mono playback mode for using a single earbud if needed. Other features include instant pairing via Bluetooth, and a multifunction button on the body of the earbuds that enables multiple audio playback controls.
The Philips TAT3225 offers Bluetooth 5.2 for wireless connectivity, and also comes with both mono and stereo playback modes based on listening preferences. The built-in mic features echo cancellation for call voice clarity, and the earbuds are IPX4 certified for added durability. Audio capabilities are taken care of by 13mm drivers, with Philips claiming to offer "rich bass" as part of its sound signature. In terms of battery life, the earbuds offer six hours through the earbuds and 18 hours through the charging case, and fully charging the earbuds take up to two hours — not the fastest around.
Both the SBH2515 and the TAT3225 miss out on any active noise cancellation — a feature that has become increasingly common in the industry.