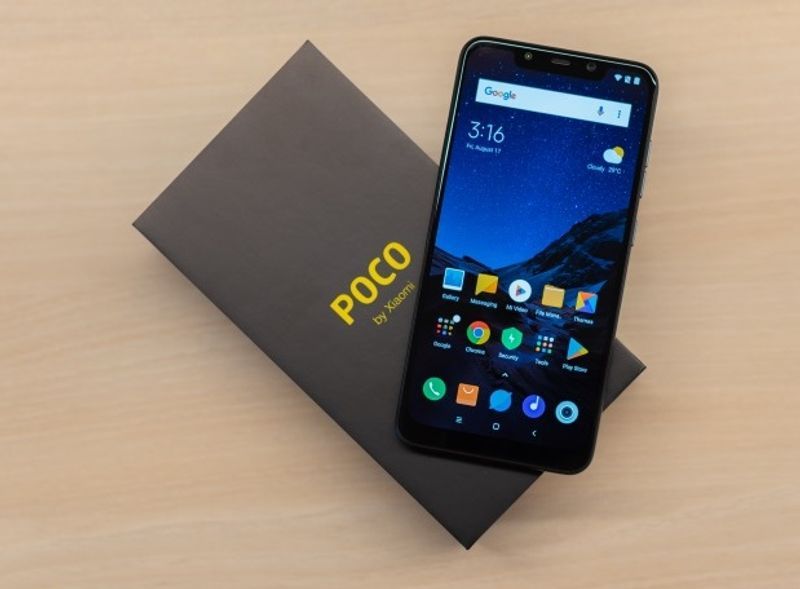 Xiaomi is always trying to gather the attention of a large audience. The company manufactures a variety of products, ranging from smartphones to power banks, and even household appliances. However, its smartphones seem to win a ton of hearts. This is because the company is always delivering and catering to the needs of the public. One of the most anticipated upcoming smartphones of this year is the Xiaomi Mi MIX 3 which will also be available in a 5G variant soon. While Xiaomi is not the fastest at releasing software updates, it does do a pretty decent job. The POCO F1 smartphone which launched with Android Oreo earlier this year is set to receive the Android 9 Pie update in the next few days. Well, that's not all, the company has taken to Twitter to announce that the device will also be receiving an update to Android Q in the future.
Xiaomi Confirms Android Q Update For Its POCO F1 Mobile
A senior executive of the company, Jai Mani, took to Twitter to disclose some pretty interesting news for the Xiaomi POCO F1. The device is now slated to receive the Android Q update when it is ready. It's definitely not going to launch this year and will likely only be available early next year as a developer preview for Google-powered devices. Any piece of hardware is only good as its software allows it to be. Newer versions of Android help keep the device up-to-date by bringing to it new features which improve the user experience.
Pls be committed to give us atleast two android version updates ….
Because we love poco ….

— Gangadhar Reddy Mandli (@ReddyMandli) October 27, 2018
The POCO F1 received a lot of criticism at launch due to buggy software resulting in what appeared to be a screen bleeding issue. However, since then the device has received quite a few updates which have been geared towards fixing annoying bugs and improving the overall experience. Xiaomi had even revamped its MIUI launcher for its POCO F1. The POCO F1 launcher has become extremely well-known to the extent that it has even been released as an app launcher for other devices on the Google Play Store.
While the news about the POCO F1 smartphone scheduled to receive Android Q in the future is good news, it's not really surprising. This is because most manufacturers are supporting smartphones up to quite a few versions of Android. For instance, the OnePlus 3 smartphone launched with Android Marshmallow and has since then received Android Nougat, Android Oreo and is confirmed to receive the Android Pie update. Perhaps it's about time smartphone manufacturers start focusing upon releasing Android updates for their smartphones. This in a way, will automatically secure the trust and convert potential customers into loyal consumers.
Xiaomi POCO F1 Smartphone Could Be The Best Bang For Buck Smartphone
The Xiaomi POCO F1 phone sports a 6.18-inch screen with a resolution of 1080×2246 pixels and an aspect ratio of 18.7:9. Powering the smartphone is the Snapdragon 845 SoC. This is paired with the Adreno 630 GPU. The smartphone is available in different variants, depending upon memory and storage configurations of 6GB/8GB RAM and 64GB/128GB/256GB of internal storage. On the bright side, the device supports storage expansion via microSD card.
In the camera department, the smartphone is equipped with a 12MP + 5MP dual-rear facing camera and a front-facing camera of 20MP with HDR support. The device is juiced by a 4,000mAh battery and supports fast charging via its USB Type-C port. The smartphone will be getting constant software updates along with the latest Android security patches. All in all, at a base price of INR 20,999, the POCO F1 is definitely worth considering!