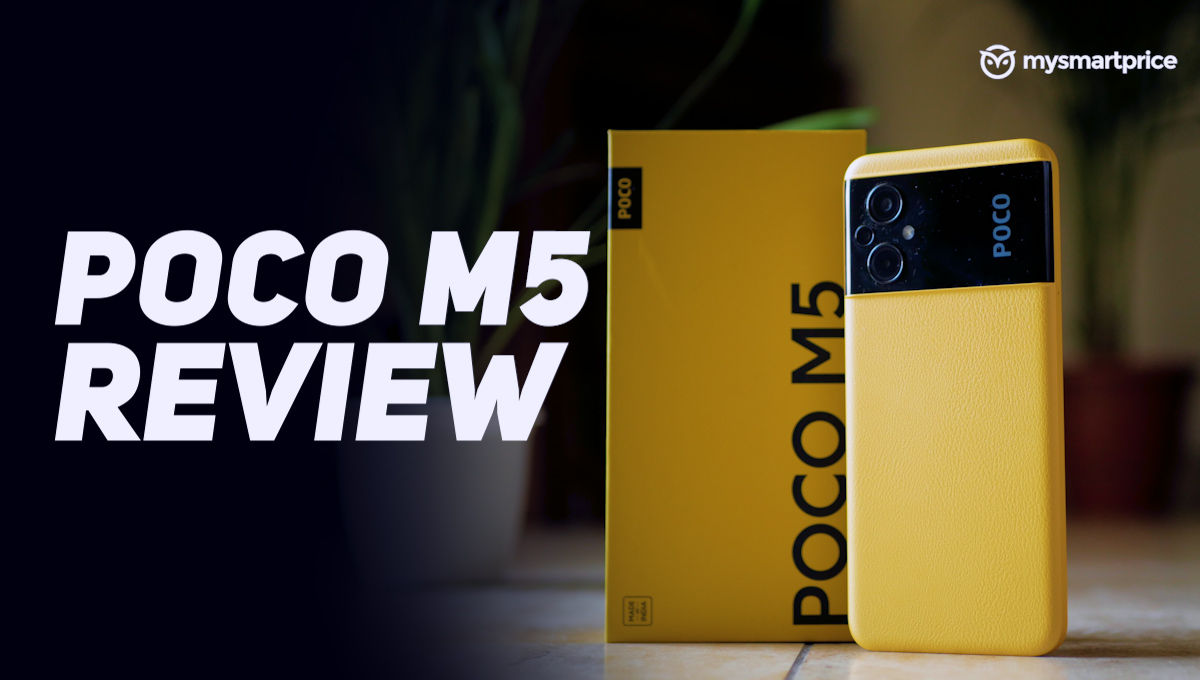 The POCO M5 is the spiritual successor to the popular POCO M3. Starting at Rs 12,499, it sports the same Among Us' astronaut-style rear camera design and the signature 'POCO yellow' colour in a faux leather finish that can be spotted from space. But, it makes things interesting by integrating the brand new MediaTek Helio G99. Getting the experience right will be paramount for the POCO M5, as the latest budget smartphones are boasting their 5G capabilities at a time when the 5G rollout is right around the corner. So, with a mix of flashy colours and a powerful new processor, can the POCO M5 prove that performance is king? Find out in our review.
What Is Good?
Affordable
Good performance for its price
Long lasting battery
Unique design
Good selfie camera
What Is Bad?
Takes long to charge
Rear cameras could be better
Little bit of bloat is still present
POCO M5 Review: A typical budget POCO design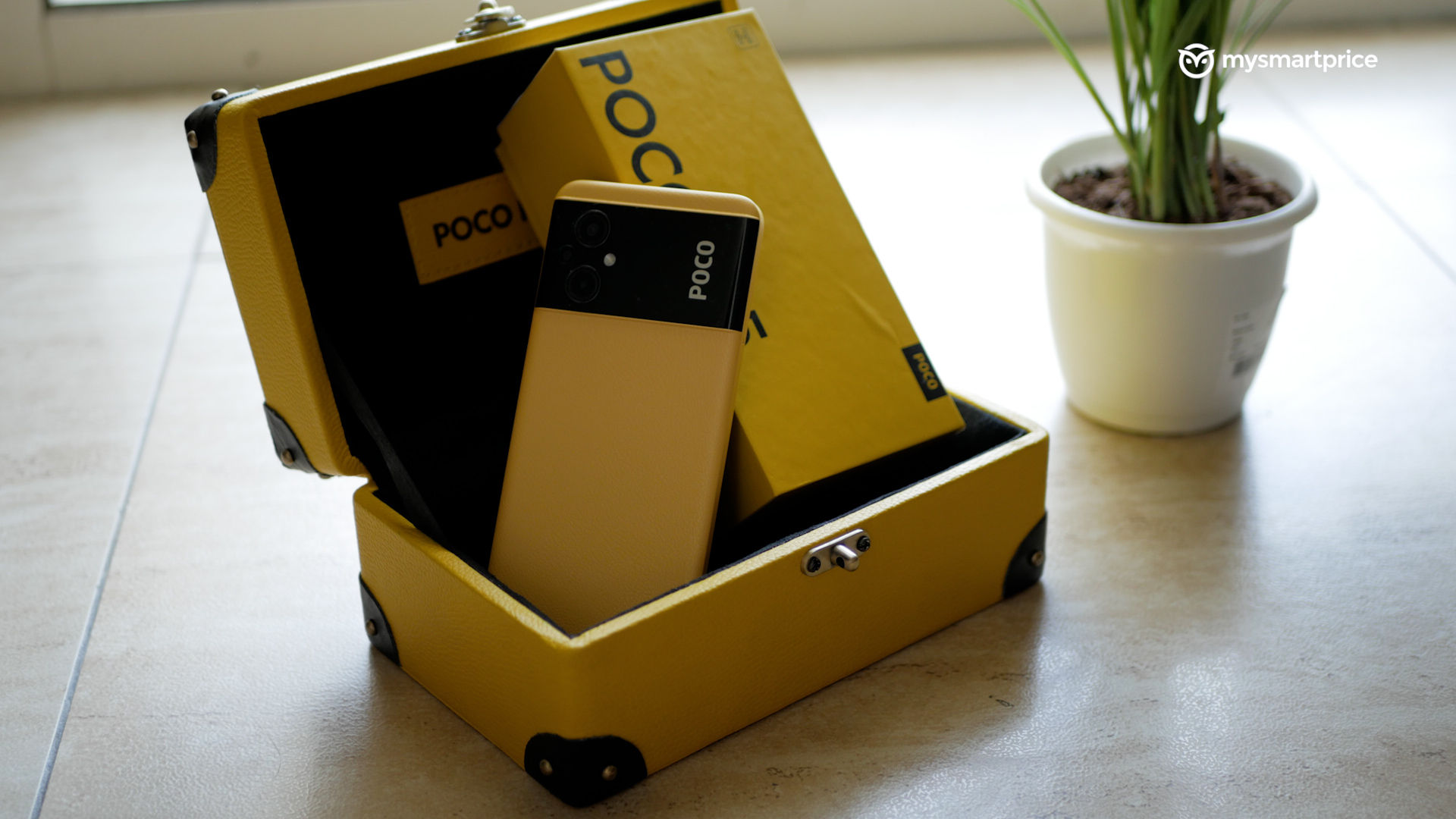 The POCO M5 is very easy to distinguish from other budget smartphones. It brings back the faux leather texture of the Samsung Galaxy Note 4 and mixes it with nearly the same black variant and a couple of other flashy colour trims of Icy Blue and POCO Yellow, the latter of which we received. It's surrounded by a flat plastic frame that has the texture of a Lego block. An edge-to-edge camera module with a glossy black finish and a POCO logo is on the top of the rear panel. It provides a good contrast to the blinding yellow colour, but it did get us remarks like 'Hey, taxi!'
The top of the phone features a 3.5mm headphone jack, and the right side hosts the power button and the volume rockers, whereas the bottom of the phone has a USB Type-C port, a mic hole and a speaker grille. The left side is entirely blank except for the SIM slot. The flat sides of the frame allow the phone to stand up vertically or horizontally (on its left side) without having it rest on a surface.
There's no official IP rating as such, although the SIM tray has a rubber seal for water and dust ingress. The phone weighs 204g, and despite the chunky camera module on the top, the phone isn't top-heavy. It rests comfortably in the pocket, but watching videos with the phone in your hand can sometimes be a bit taxing. The phone is big and isn't suitable for one-handed use. The tactile feedback of the buttons is spot on.
Considering how little they had to play with, POCO has done a decent enough job of keeping the M5 unique while not going entirely overboard with glitters or grooves that make an annoying sound when you run your fingernails through them.
POCO M5 Review: No skimping on the display
The front of the POCO M5 is lit up by a 6.58-inch LCD display with an FHD+ resolution and a refresh rate of 90Hz. It's responsive (at least for its price) and is bright enough to be seen under harsh sunlight. Like a typical IPS LCD panel at this price, the viewing angles are acceptable, but the blacks aren't that deep, and the colours aren't as vibrant. It is Widevine L1 compliant, so Netflix content runs at Full HD, but it doesn't have HDR capabilities, which is entirely fine at this price.
Scrolling isn't smooth, and we observed stuttering every time we tried to surf the web or use Instagram. And this may have to do with how the MIUI is optimised for the phone because gaming on display was excellent for the most part. We will get to this in just a moment.
The teardrop notch and a slightly wide chin may be off-putting to some buyers, but we didn't mind it much, and it quickly grew on us. Yes, it does look a little dated, but it doesn't come in the way of content.
A single, bottom-firing speaker accompanies the visuals. It doesn't get very loud and lacks depth. The speaker could also be easily blocked by your palm while watching something in the horizontal orientation. The 3.5mm port does give it a bit of saving grace, so if you want to game or watch movies, we'd recommend doing that on an external audio device, wired or wireless. The earpiece volume is decent, and the calls sound crisp and clear.
POCO M5 Review: Powerful, but no 5G
POCO has chosen to skip the 5G train with the M5, but it tries to make up with a powerful processor, the MediaTek Helio G99. It can be paired with up to 128GB of UFS 2.2 storage and 6GB of LPDDR4X RAM, which can be extended to 2GB more with the Turbo RAM Extension feature. You can interact with all this hardware using Android 12. It runs Poco Launcher, a custom skin based on MIUI 13.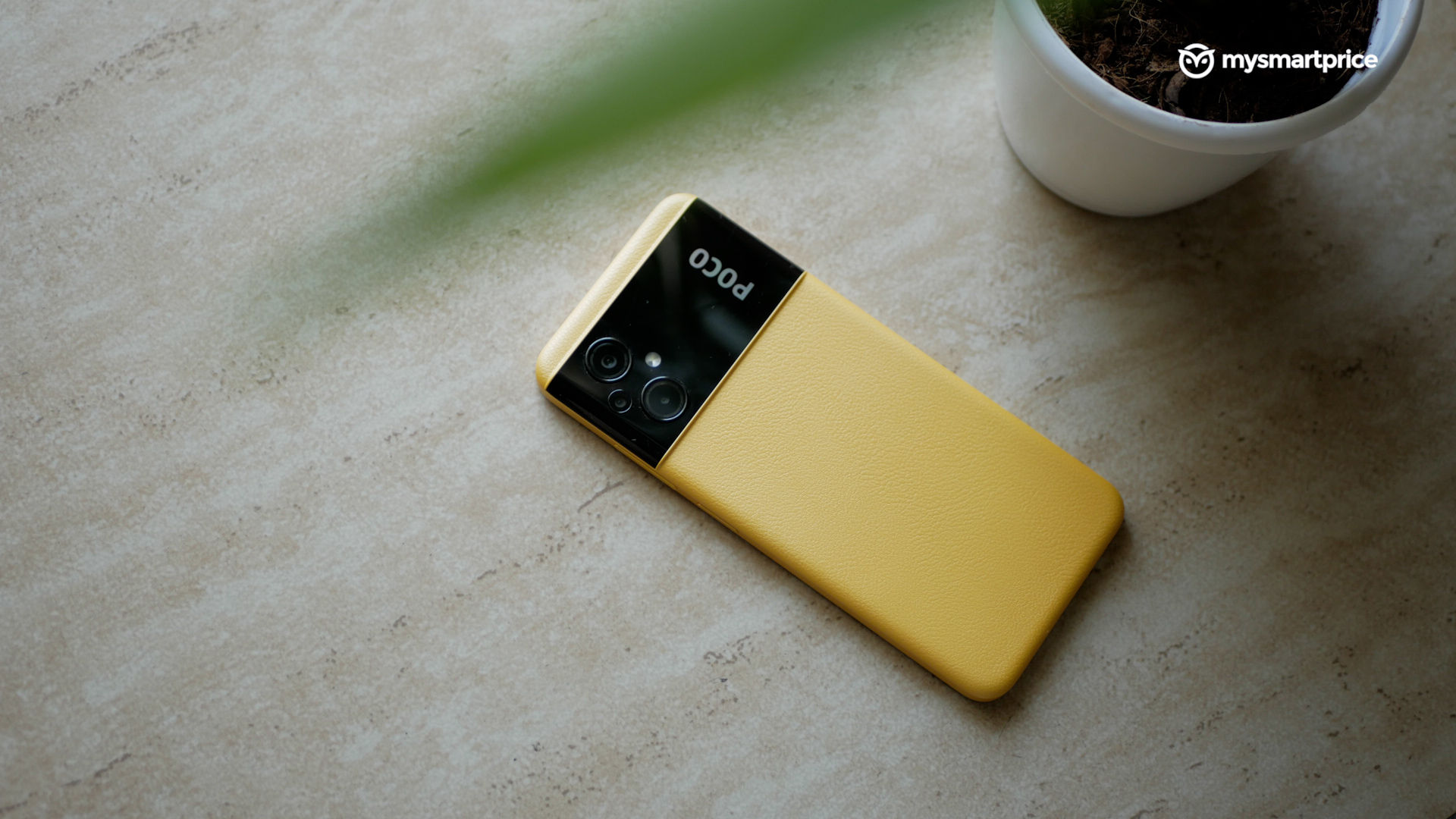 In terms of benchmark figures, the POCO M5 manages 551 and 1879 single-core and multi-core scores in GeekBench v5. In AnTuTu v9, the M5 churned out an overall score of 366800. These are marginally better than what POCO M4 Pro 5G managed, which had a similar launch price.
When it comes to gaming, the POCO M5 maxes out at Medium graphics and High frame rate settings in Call of Duty: Mobile. In the best possible settings, we didn't observe major stuttering and enjoyed the display's responsiveness. We also played some casual games, such as Subway Surfers and Hill Climb Racing, and they worked absolutely fine without hitches.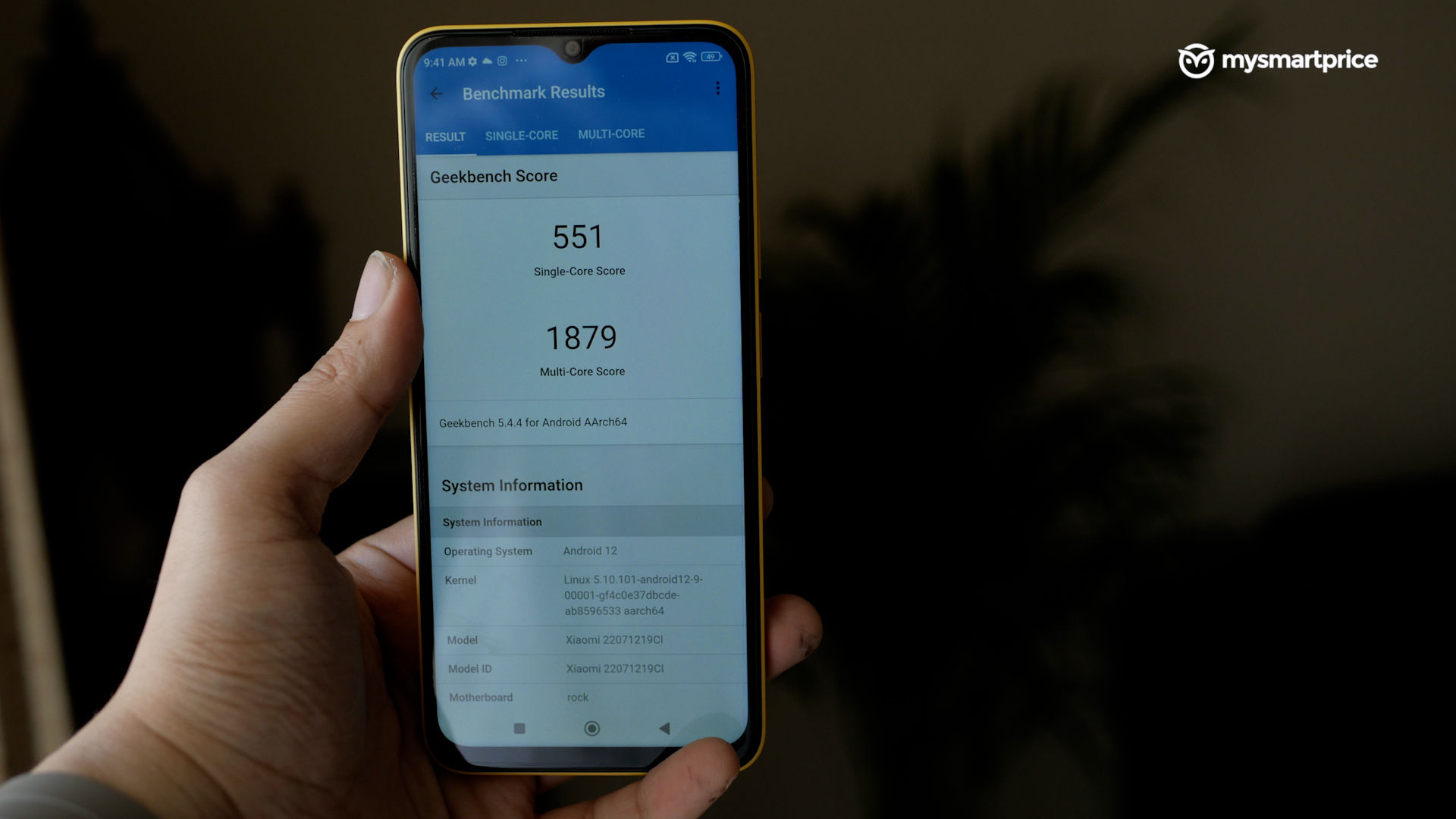 In day-to-day use, the POCO M5 runs well. There have been instances of apps like WhatsApp and Instagram crashing, but it wasn't all that often to be flagged as an issue. These are a few compromises that are expected at this price point because the processor isn't as well optimised as smartphones in the sub-Rs 25,000 segment. However, the bloat is kept as minimal as possible, at least compared to what it used to be a couple of years ago. Several useful apps come pre-installed with the POCO M5, like Amazon, Netflix, Amazon Prime Video, Facebook, LinkedIn and Spotify. The real 'bloat' that fires spammy notifications is restricted to GetApps, Themes and Zili. This is far better than the Vivo, Realme and iQOO phones, some of which are thrice the price of the POCO M5.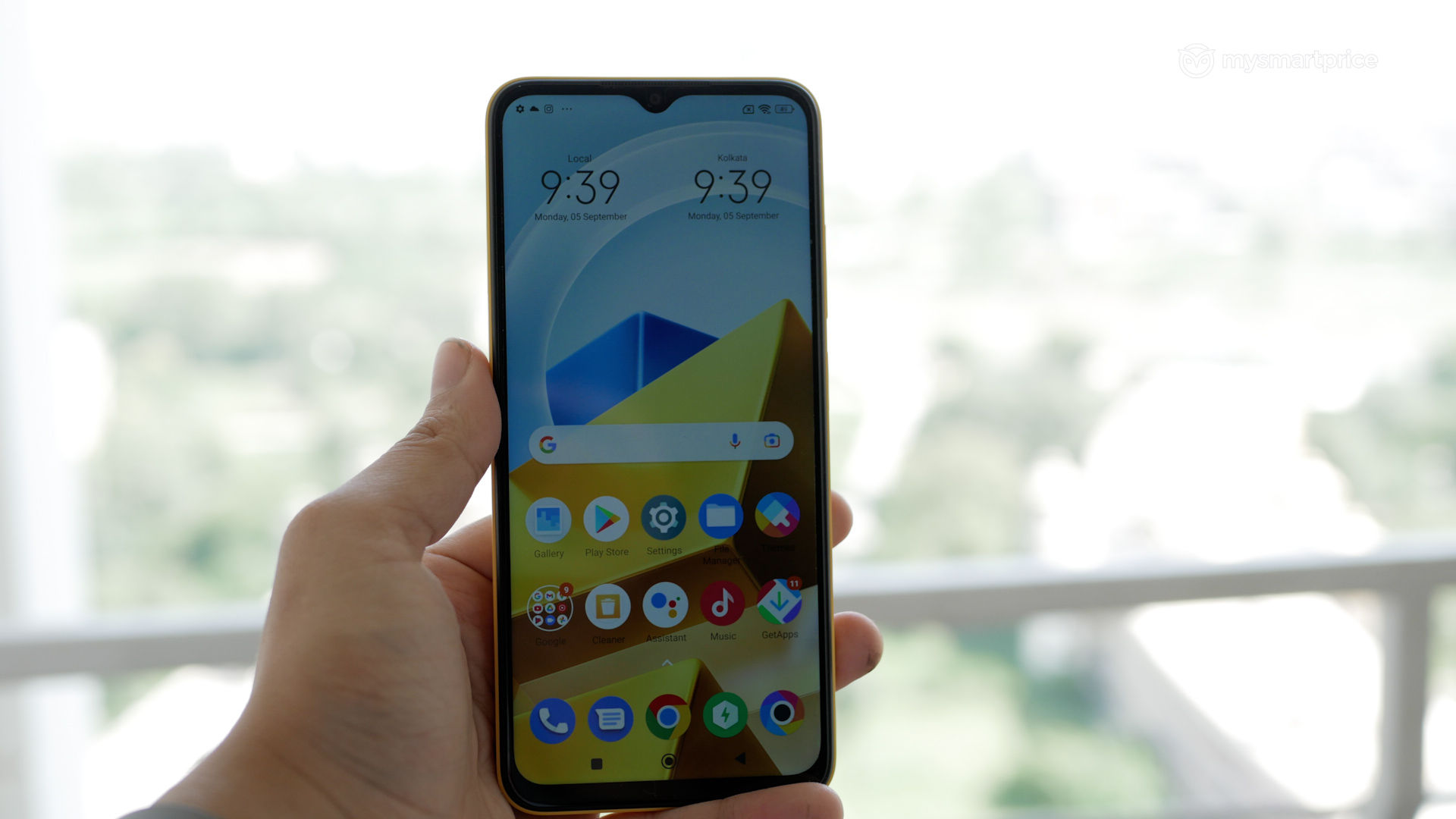 The heat wasn't much of an issue, even when performing the most taxing of tasks. We performed our regular navigation test with Maps' turn-by-turn directions running in the background, YouTube Premium running in picture-in-picture and constantly shuffling between our Instagram and Twitter feeds. Yes, the phone is a little slow to switch between apps, but it doesn't heat up all that much. It also stays cool in the pocket and doesn't randomly heat up, unlike some flagships we have seen this year.
The UI experience combined with the hardware makes the POCO M5 one of the nicer smartphones to use at this price point.
POCO M5 Review: Long battery, but good luck charging it
One of the biggest highlights of the POCO M5 is its battery life. It wasn't possible for us to kill it in a single day, no matter how hard we pushed it. After taking it off the charger at 7 am and going through a mildly hectic day, the POCO M5 had about 45% battery remaining. The standby is also very good. It lost only 2% overnight and ran another four hours in the morning, after which it gave up.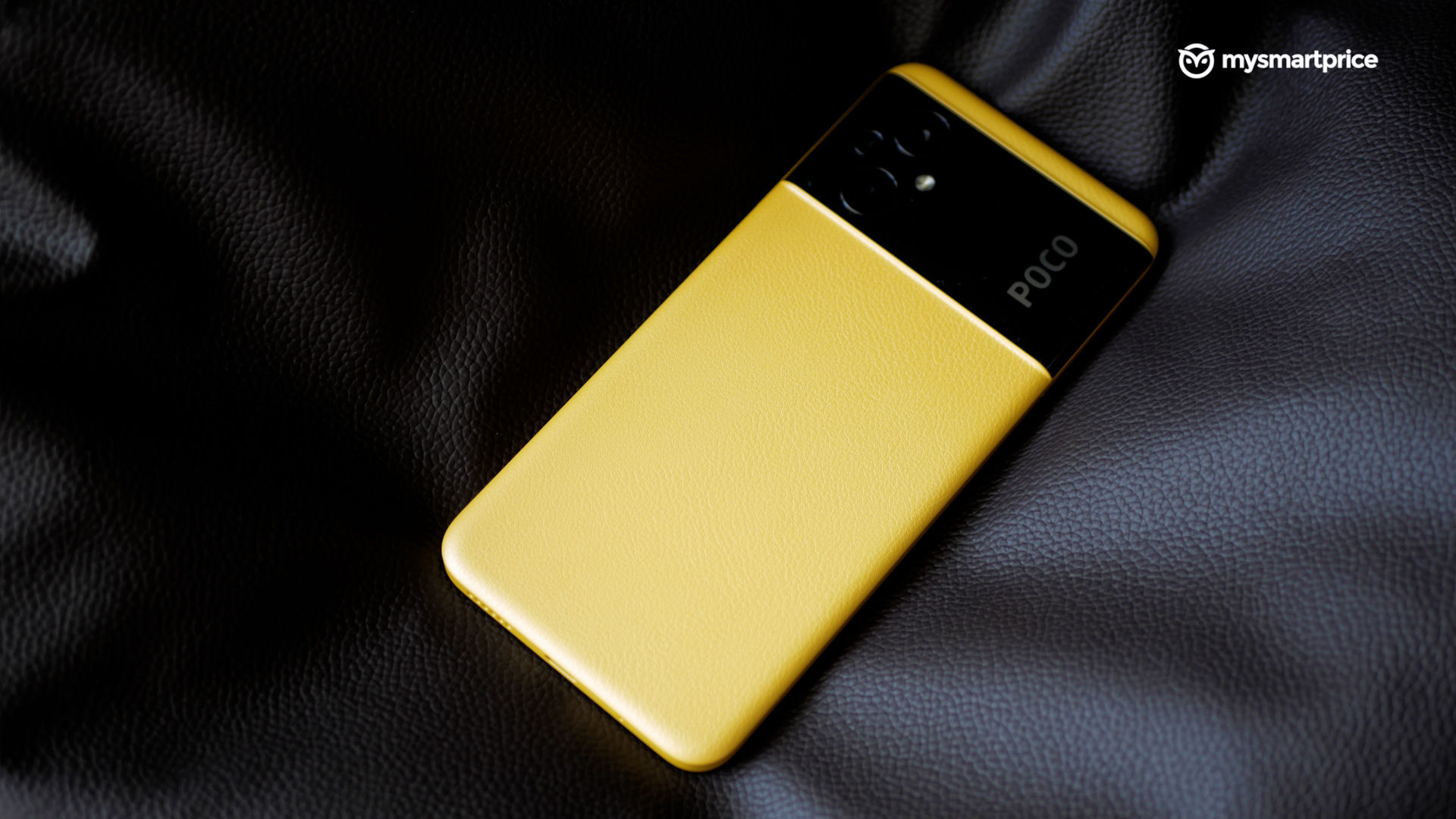 The downside is its charging speed. POCO ships a 22.5W charger with the phone, but it peaks at 18W charging. This isn't new, and we have seen this happen with other Redmi and POCO devices in the past, shipping with similar wattage chargers.
Charging times are long, like seriously long. We are talking 1 hour 45 minutes to top up the battery from scratch completely. Using the phone doesn't affect the charging speed that much, which is a good thing – you don't have to sit with a magazine or read the ingredients of the nearest box while it's doing the deed.
POCO M5 Review: Triple cameras, but selfies take the cake
The POCO M5 sports a triple camera setup at the back with two symmetrical, large rings housing the 50-megapixel primary and 2-megapixel macro sensors and a small ring poking to the left of these two like a little mole with the 2-megapixel depth sensor. We aren't entirely convinced by the choice of the sensors here because we think an 8-megapixel ultrawide might have made more sense here. At the front, we have an 8-megapixel selfie camera.
The primary camera clicks some decent shots in the daylight, with slightly cooler colours. The photos have good details, but the highlights are almost always blown out. HDR is turned off by default, so you'll have to turn it on by tapping on the HDR button every single time. Photos clicked with HDR aren't all that different from the ones without it. Also, AI colour mode isn't available here, unlike many other devices with MIUI.
Under tricky lighting, especially during sunsets, image quality tends to suffer. The phone doesn't treat the backlight very kindly and also tends to oversaturate the resulting image. There's also an obvious watercolour effect in sunset photos.
Indoor shots were surprisingly good for a phone at this price. We took a ton of food photos, and we have to say, it clicks some nice, colour-accurate shots without much noise.
Selfies, too, turned out to be good, and the camera doesn't apply too much processing to the skin. Skin tones appear as intended, and colours are nice and lively, even indoors.
Night mode really helps at night – it increases the exposure, reduces noise, and, in some cases, takes really sharp photos.
Videos max out at 1080p at 30fps and feature electronic image stabilisation. The EIS helps in eliminating jerks from videos, but that also results in a warping artefact, especially while walking. The output is decent in the daylight, but the quality quickly deteriorates at night. POCO isn't making any major camera claims, so we are letting this one pass.
POCO M5 Review: Verdict
If you've been grabbing onto a budget smartphone for a couple of years now, the POCO M5 will be a good upgrade in terms of performance. It has a rather ironed-out UI now, with less bloat compared to the competition, and the pre-installed apps are primarily useful and save you time while getting started with the device. We also expect buyers to get roped in by the battery life and unique design of the smartphone. But, the charging speeds and camera could have been a bit better. Not including a 5G modem is entirely acceptable to us, given how well the phone performs, as we are yet to see the final 5G experience in the real world.
With a starting price of Rs 12,499, it undercuts several of its rivals, and by a good margin.
In terms of alternatives, it entirely depends on your use case. The Redmi Note 11 SE might be a good fit for you if you are a heavy content consumer or a binge-watcher. You also have the Moto G42 at the same price with a Qualcomm Snapdragon 680 SoC and a near-stock Android experience if you're into a straight-up, no-frills experience. The recently launched Realme 9i 5G can also be a good alternative, although it's a little pricier and has more bloat.