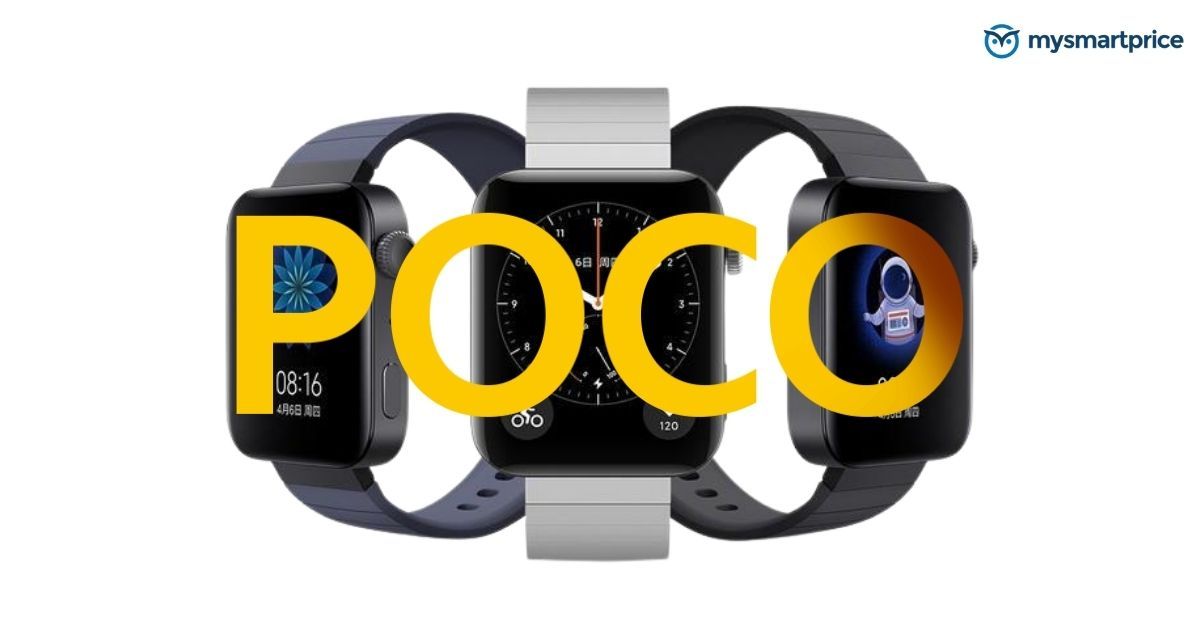 Poco, which started off as a Xiaomi sub-brand has plans to foray into new categories. The company has confirmed that they are working on its first TWS earbuds and a new report reveals that the brand might also have a smartwatch in the works.
In a recent statement, Anuj Sharma acknowledged that going beyond smartphones is one of the brand's top goals for 2022. Poco's new smartwatch has been posted on the EEC, TDRA and SDPPI certification websites, indicating that the company is working on its first wristwatch.
A New Poco Smartwatch May Be In the Works
First spotted by Twitter user Piyush Bhasarkar, an unknown Poco smartwatch is listed on the Russian Electronics Certification platform, EEC. The listing discloses a smartwatch with the model number Poco M2131W1 made by Shanghai-based 70mai Co. Ltd. For those who are unfamiliar, 70mai is one of the brands often associated with Xiaomi's IoT products.
Unfortunately, the listing doesn't reveal any specifications or features of the upcoming Poco smartwatch.
Poco is also exploring the smartwatch area, in addition to audio. While POCO has not provided any specifics, the company's executive did imply that if Poco does enter the fitness wearables industry, it will be with an inexpensive wristwatch rather than a fitness band.
Just like other manufacturers, POCO might be looking to create a complete ecosystem for its users. This is most likely the first time we've heard regarding the smartwatch. Poco's head of product marketing, Angus Ng, previously stated that the firm is trying to extend its product line by adding new products.
The Poco Pop Buds may be the company's first foray into the TWS earphone market. The business is still working on the earphones, and no details regarding the specs or design are available at this time.
That said, what do you expect from the company's first smartwatch? Do let us know by dropping a comment down below.