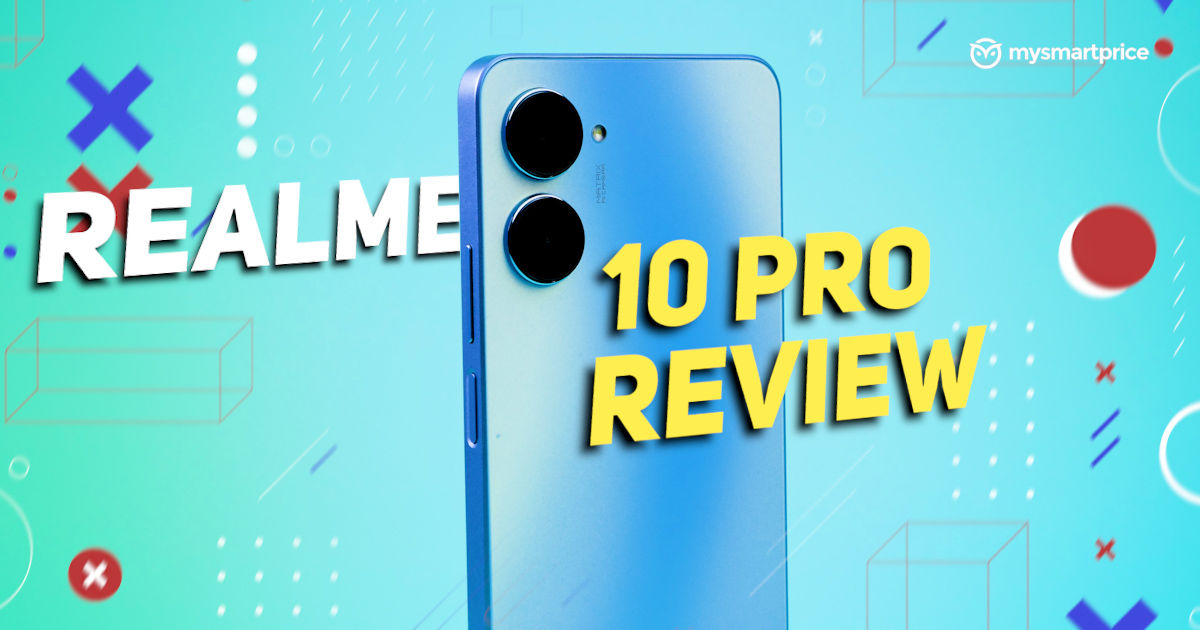 Realme's 'Pro' series is back after nine months of gestation. Like last year, two smartphones grace the market, the Realme 10 Pro and Realme 10 Pro+. However, while the latter is grabbing the headlines for being the first smartphone under Rs 24,000 to boast a curved display, the Realme 10 Pro is enjoying more of a silent promotion.
Only so much can be done within this segment to keep things looking new. As we head towards the end of the year, there aren't many new cost-effective-yet-powerful processor options available from MediaTek and Qualcomm at the moment, so it becomes a tricky time to launch a smartphone. Still, Realme has played on the design and camera front to repackage the phone to make it more contemporary looking and wrapped it in a box with a lucrative starting price tag of Rs 17,999 for the 6GB RAM + 128GB Storage variant with the 8GB RAM + 128GB storage variant priced at Rs 19,999.
Its primary contender is the category favourite Redmi Note 11 Pro+, packing similar firepower but an AMOLED display and vastly superior charging. But with its own advantages, can Realme take the cake? Find out in our review.
Realme 10 Pro Review: Design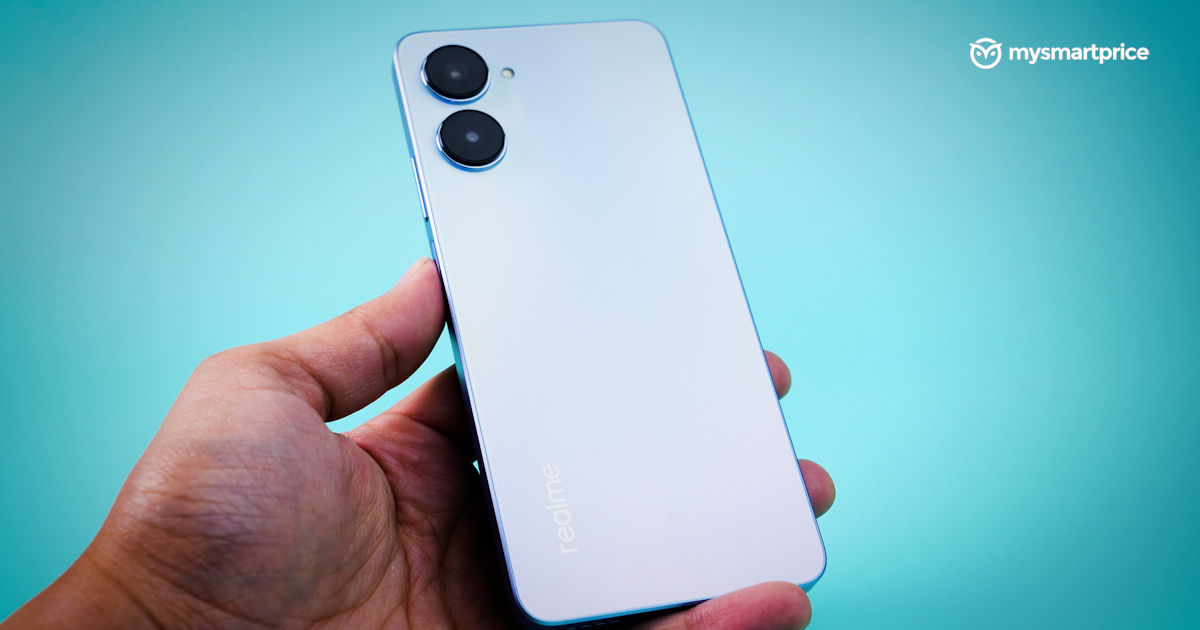 Realme has made the Realme 10 Pro as flat as they possibly could in an attempt to make it visually different from the Plus variant. There isn't a single curve on the phone from the front to the back and side to side. You may think this makes the Realme 10 Pro super-slippery and difficult to pick up, but thanks to a clever choice of plastics, it proves you wrong. The rear panel has a matte texture with a pearlescent finish which yields the phone ample friction to make sure it sticks within your palm. The railings, too, have a matte texture. Despite having a plastic build, the Realme 10 Pro feels relatively premium in hand.
The Realme 10 Pro is a tad more comfortable to hold compared to its predecessor. This is because it has lost 5 grams and has a taller and slimmer silhouette. Its well-distributed weight makes it an easy phone to use for long hours.
There's no special island for the cameras, and they protrude out significantly. Wobble police may whine at this, but the protrusion also makes the phone easy to pick up from a resting state.
The Realme 10 Pro is available in three colour variants – Nebula Blue, which we received, Dark Matter and Hyperspace. Our variant has a base coat of blue with a shimmer of yellow and red. The Hyperspace colour is similar to the Pro+ variant as it boasts distinct prismatic cuts, but it is also itsy-bitsy thicker and heavier.
Coming down to physical features, the left railing is nearly clean except for a hybrid-SIM slot, whereas the right hosts the volume rocker and the lock button, which doubles up as a fingerprint scanner. The bottom of the phone has a 3.5mm headphone jack, a mic hole, a USB Type-C port and a speaker grille, whereas the top has a lonely secondary mic hole, and that's that. The earpiece lies on the top chamfer, yielding the front a nice, clean look.
We can't speak much on the durability front because Realme is not claiming an IP rating of any sort. So, you're pretty much on your own if you ding it, dent it or drop it in water. There's a silicone stopper on the SIM tray to keep water at bay, but it is not immediately visible to the eye because it doesn't have a contrasting colour.
Realme is also using a unique solution (with a not-so-unique name) to attach the display to the chassis of the phone called 'Razr Technology'. This eliminates adhesion using a resin or glue and instead relies on a push-fit mechanism to keep the display sealed from the inside. This makes the top and side bezels evenly thin at 1mm.
Realme proudly claims that the 10 Pro beats Samsung's Galaxy S22 Ultra, but there's a catch here. The three narrow bezels have the side effect of making the average-sized chin look massive in comparison, giving Hrithik Roshan a run for his money. It grows on you quickly, though.
The lack of a proper adhesive also makes us wonder about what happens during the unfortunate incident of dropping the phone – does the display crack, or does it disintegrate and come apart from the chassis? What about screen replacement? We can't help but have constructive scepticism about this.
Realme 10 Pro Review: Display
The so-called smartphone purists have a strong stance on AMOLED displays, especially as they are starting to pick up in this particular segment. The Realme 10 Pro's immediate rival, the Redmi Note 11 Pro+, has a 6.67-inch AMOLED display adorning its front. But Realme has made a bold gamble by going with a 6.72-inch LCD display which is brighter and better than before. It has a centrally placed camera cutout, instead of a left-handed one, and a peak brightness of 600 nits. It's bright, vivid and smooth enough for a smartphone at this price.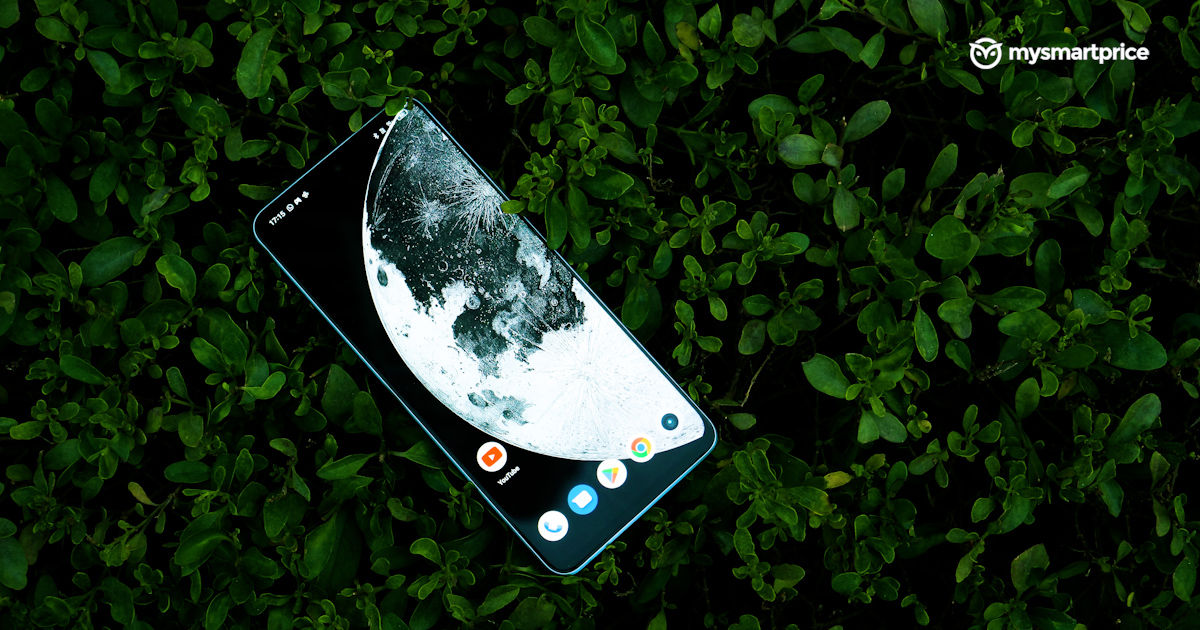 It was bright enough outdoors, too, although our sunlight legibility experience should be taken with a grain of salt for now, as winters have arrived in Delhi NCR and spotting the Sun on a typical day is a rare event. If you think the display is too cool for you, you can always change the colour balance by diving down into the settings.
Viewing angles were worse than the Redmi 11 Pro+'s AMOLED display, mainly because of the light bleeding from the selfie camera module. This becomes very obvious when using the phone in dark environments. Speaking of which, because of the thin bezels, the ambient light sensor had to be miniaturised in order to fit within the chamfer of the frame. As a result, it acts dazed 90% of the time and never changes the brightness to the right levels. Imagine waking up in the middle of the night to check your phone, only for it to blind you by the light. You'll have to get used to adjusting it manually, which may not be as difficult if you're upgrading from a budget phone launched a few years ago, but it's definitely a quality-of-life issue.
As usual, Realme has also included the O1 Ultra Vision Engine in the software to enhance the colours while watching SDR content supposedly. We didn't really see much of a difference keeping it turned on, it seems to be a placebo-effect thing.
Accompanying the display, we have dual stereo speakers that Realme lovingly calls the '200% UltraBoom Speaker System'. The output is genuinely loud, although, at the highest volume, we noticed some crackling. There's not a lot we can expect in terms of punchiness or depth at this price, but it goes shoulder-to-shoulder with the Redmi 11 Pro+.
Realme 10 Pro Review: Hardware, software and 5G experience
It's fair to call the Realme 10 Pro solely a cosmetic upgrade. The Qualcomm Snapdragon 695 keeps the pot boiling, and the RAM and storage variants also remain more or less the same, with up to 128GB of UFS 2.2 storage and 8GB of LPDDR4X RAM. We aren't irked at all by the presence of the year-old SoC because it's currently the best chip in the segment in terms of performance and efficiency.
Nevertheless, gimmicks are present in the hardware department, boasting up to 8GB of virtual memory, which Realme calls 'Dynamic RAM'. We haven't seen any meaningful improvement in performance with the virtual RAM turned on because the 8GB of physical memory is already more than sufficient to keep up with daily tasks.
To keep things relatively new, the Realme 10 Pro comes with Android 13 running Realme UI 4. Mostly cosmetic changes here. You have a new theme called Aquamorphic, so you'll spot a blue and white colour palette out of the box. Other than this, you have live-updating widgets, new media controls and, of course, enhanced security. Oh, and lest we forget, an endless barrage of bloatware. This is easily more than the iQOOs and Xiaomis of the world, so they are the segment leaders in that.
Many of these can be disabled easily, and others require some effort. In fact, we were lost at sea for the first couple of days, trying to resolve permission notifications for the bloat. After a while, we entirely lost track of which app was asking for what permission. Further, the notifications pushed by some of these apps can be questionable, hitting the user experience negatively. It's unfair to assume everybody buying a smartphone will have the know-how to disable them.
Moving on, the synthetic benchmarks were similar, and in some cases better, than the Redmi Note 11 Pro+. In AnTuTu v9, the Realme 10 Pro managed 417782, whereas the Redmi Note 11 Pro+ posted a significantly lower score of 307019. In 3DMark's SlingShot Extreme OpenGL and Vulkan tests, the Realme 10 Pro secured 2942 and 2746, respectively. Finally, the phone returned with single-core and multi-core scores of 687 and 2013, respectively, in GeekBench v5.
In day-to-day use, the Realme 10 Pro provides a smooth experience in most scenarios, including while navigating. We aren't going to comment much on the thermals because we tested it in the chilly Delhi winters, and even in the most extreme conditions, the surface temperature of the phone went up to 35 degrees Celsius. Instagram was one particularly heavy app for the phone to tackle, and we noticed stuttering while scrolling through the app. App switching was smooth, however, even while gaming.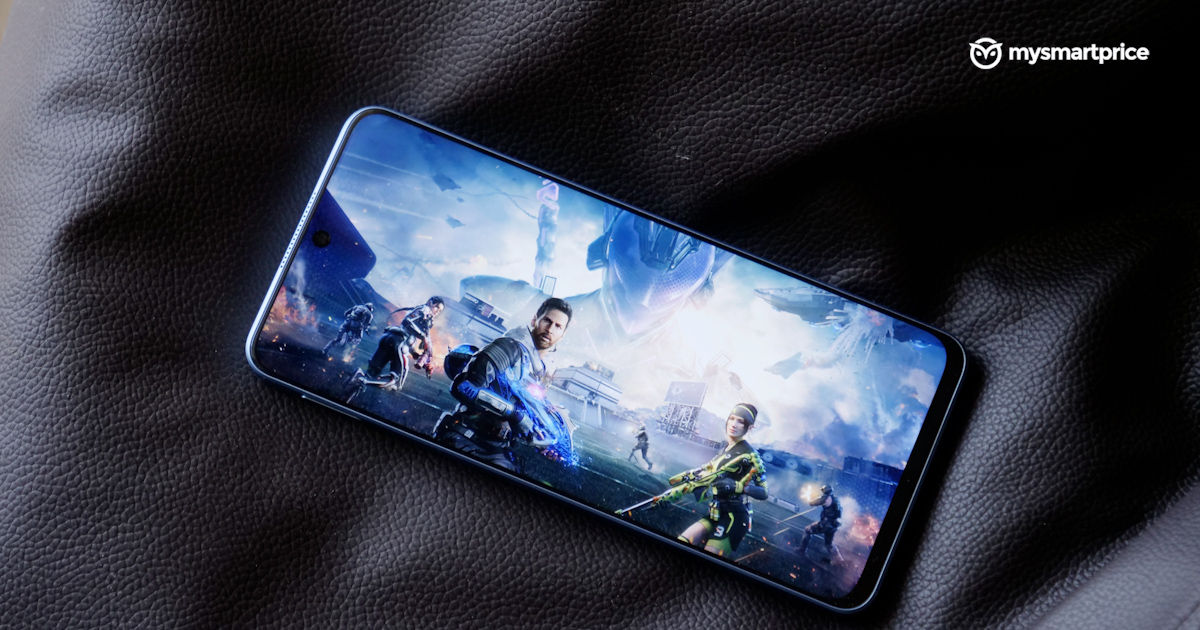 Speaking of gaming, Apex Mobile defaulted to Normal graphics and FPS settings, whereas Call of Duty: Mobile could be played at High graphics and FPS. In the default settings, the Realme 10 Pro hovered around a consistent 59FPS in Call of Duty: Mobile. The HUD in Apex Legends showed 40 fps, but there were significant frame drops in some duels, spoiling the experience. Realme isn't marketing this as a gaming smartphone, so don't get your hopes too high.
We would like to take a moment to point out the 5G capabilities of this smartphone as network coverage is starting to pick up the pace. The phone supports a total of seven bands, both SA and NSA (n1/n5/n8/n28A/n41/n77/n78). Realme has teamed up with Jio to fine-tune the SA and carrier aggregation experience, although we are yet to try the smartphone out with a Jio SIM.
We will update this section as and when we experience Jio's 5G networks on the Realme 10 Pro, so keep an eye out. And, while you're at it, do check out the video embedded below that compares the 5G experiences of Airtel and Jio 5G in Delhi.
The Realme 10 Pro 5G was able to quickly snap on Airtel's 5G networks, and mostly our usage was seamless for the most part. On Airtel 5G, we were able to get download speeds of 126Mbps and upload speeds of 19.3Mbps indoors. Outdoors, the Ookla Speedtest app recorded 163Mbps. We have used 5G only in Noida so far.
Realme has also included an option in the network settings to switch between NSA and NSA+SA modes, which isn't available in the bigger sibling of this phone. We will talk more about battery figures later, but we didn't notice a huge difference in battery life when using 5G.
Realme 10 Pro Review: Camera
Realme has gone forward with the 'you win some, you lose some' philosophy with the Realme 10 Pro's cameras. It features a 108-megapixel primary and 2-megapixel portrait duo instead of the far more practical triple camera setup of the Realme 9 Pro. It's a huge gamble if you ask us because the lack of an ultrawide sensor restricts you to a single field of view, which can sometimes induce a sense of FOMO when visiting scenic locations.
The primary camera clicks 12-megapixel images by default, and the output seems obviously downsized sometimes, especially when clicking a cityscape that is really wide with a ton of elements, like the sample from our balcony during the day. When unzoomed, the image seems teeming with details, but the moment you zoom in, chunky pixels start to appear. Warping around the corners is also evident, so avoid placing important subjects there.
Indoors, under natural light, the photos appeared flat and listless, although this may be a desirable trait in case you want to edit photos. In terms of colour reproduction, the images have heightened red and blue tones.
HDR can be very aggressive sometimes, especially on dark skin tones with the portrait mode enabled. Robin's skin tone was turned two shades fairer even with the filters turned down to zero. The edge detection can be dicey when clicking photos in low light. The edges of the Realme 10 Pro+ in a low-light sample were entirely chucked out, and an HDR halo was placed around Robin's hoodie. These photos aren't even serviceable, in our opinion. In most cases, the processing algorithm turns warm artificial lighting to extreme red or orange hues.
Clicking photos in night mode makes textures soft, thanks to aggressive noise reduction. You also need to be really still while clicking low-light images because the camera resorts to very low shutter speeds. This yields a little bit of shake in most night shots.
Selfies in natural light of fairer skin tones are good with ample amounts of detail. But, in artificial lighting, selfies introduce some magenta shades, which aren't accurate at all.
You can find the uncompressed camera samples here.
Video recording capabilities don't do justice to the 108-megapixel sensor because it all maxes out at 1080p/30fps and 720p/60fps. This can be attributed to the shortcomings of the SoC, specifically the ISP of the Snapdragon 6 series.
The recordings have decent details and exposure, but the shakiness is very evident. There's EIS here but no OIS, which isn't common at this price anyway, to begin with. It tones down the shake but introduces jittering, which isn't all that appealing to the eye. So it's fine for pieces to be camera shot on a tripod, but not so much for moving shots.
Realme 10 Pro Review: Battery life & charging
Given the high-efficiency nature of the Snapdragon 695 and a robust 5,000mAh battery, it's no surprise that the Realme 10 Pro is a marathon runner. It's easily an all-day phone if you're a heavy user who keeps 5G turned on. On more casual usage, the phone can easily last a couple of days.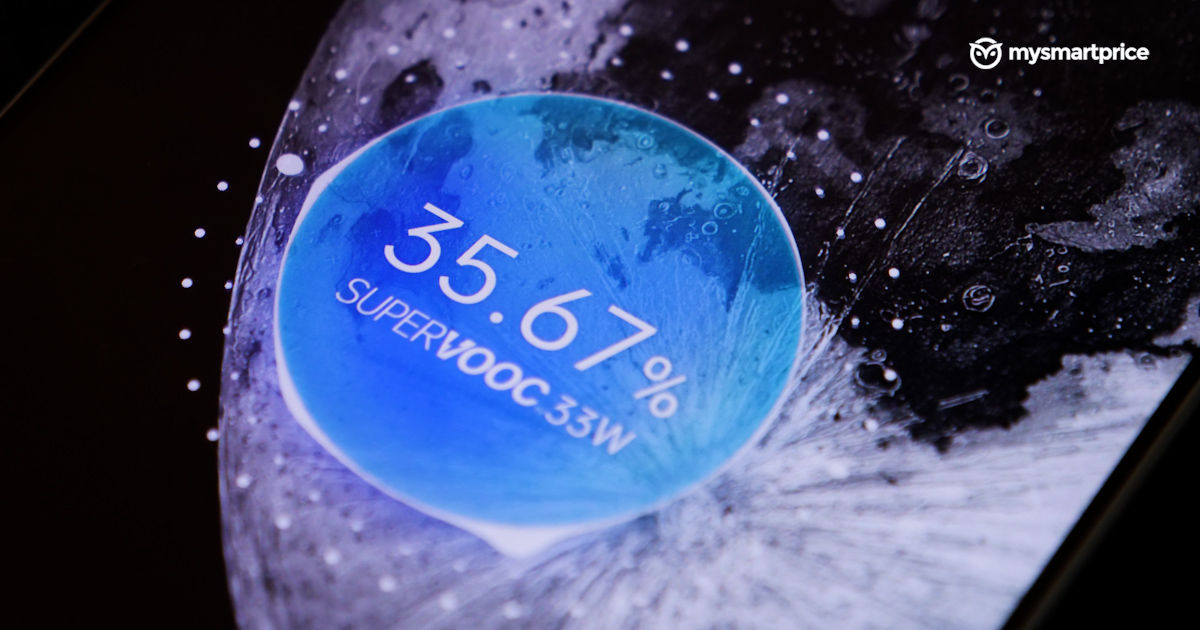 The phone gave us a screen-on time of six and a half hours on 4G, which is decent. With 5G switched on, the SOT was reduced to five and a half hours. The screen-off efficiency of the phone is sublime, though, because it loses only 2-3 per cent of battery overnight. Due to this reason alone, this phone becomes the ideal candidate for a night out. Do note that notifications get affected the moment your phone dips below 15% in order to prioritise battery efficiency.
Charging speeds are a bit disappointing, though, and the bundled 33W charger has remained unchanged. Going from zero to 50% takes about 25 minutes, whereas a full charge will require you to pass the time for 55 minutes. It's not the reddest apple in the bunch, but it's not that bad, either.
Redmi Note 11 Pro+ tops up twice as fast but lasts nearly as long in comparison.
Realme 10 Pro Review: Verdict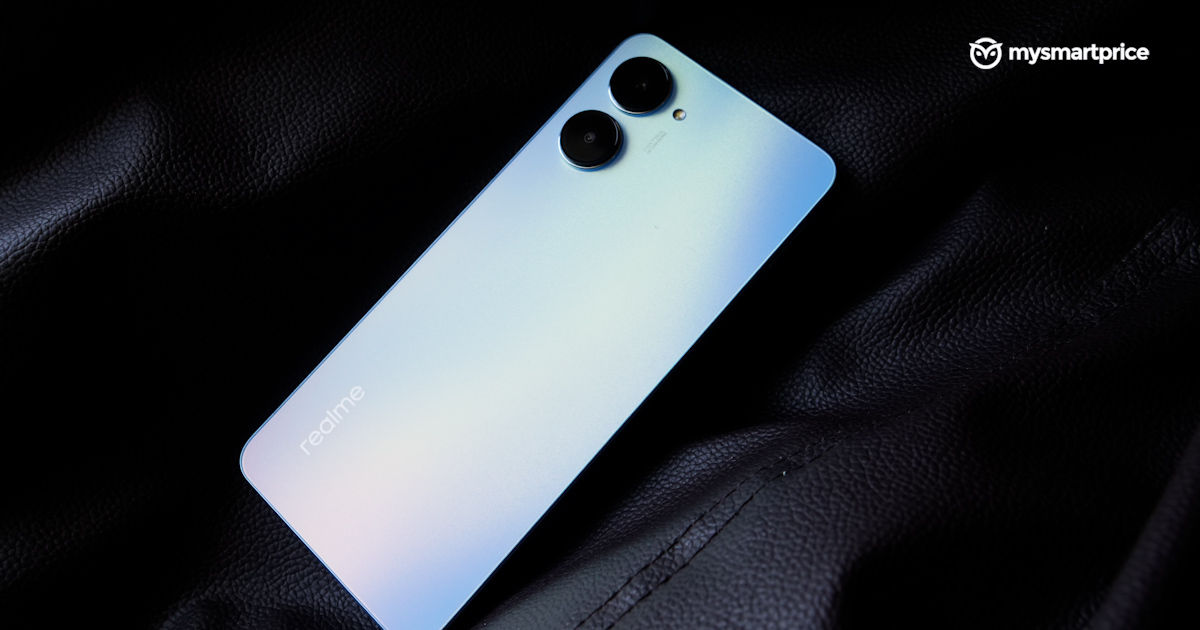 The Realme 10 Pro faces the dilemma of striking the right balance between unique and old. It builds on the Realme 9 Pro by bringing in a new design, display size, Android version, RAM options, stereo speakers and an overhyped camera sensor. But what really stood out was its 5G performance and 8GB of RAM coming in as standard. It plays it safe with the processor and battery capacity, although the 33W charging is quite a big bummer in hindsight.
When compared to its prime competitor, the Redmi Note 11 Pro+, it misses out on an AMOLED display, fast charging and the overall polish of the UI.
So, if your priorities include a clean design, bezel-less display, long battery life, a headphone jack and decent performance, the Realme 10 Pro will fit the bill. Otherwise, you may want to look at the Redmi Note 11 Pro+. For a cleaner UI and supposedly better security, you can also consider getting the Moto G82.
What Is Good?
Bezel-less display
Stereo speakers
Long battery life
Runs Android 13
Snapdragon 695 is still capable
8GB of RAM as base
What Is Bad?
Tons of bloatware
New but uninspiring camera
33W charging is slow compared to competitors
No IP rating