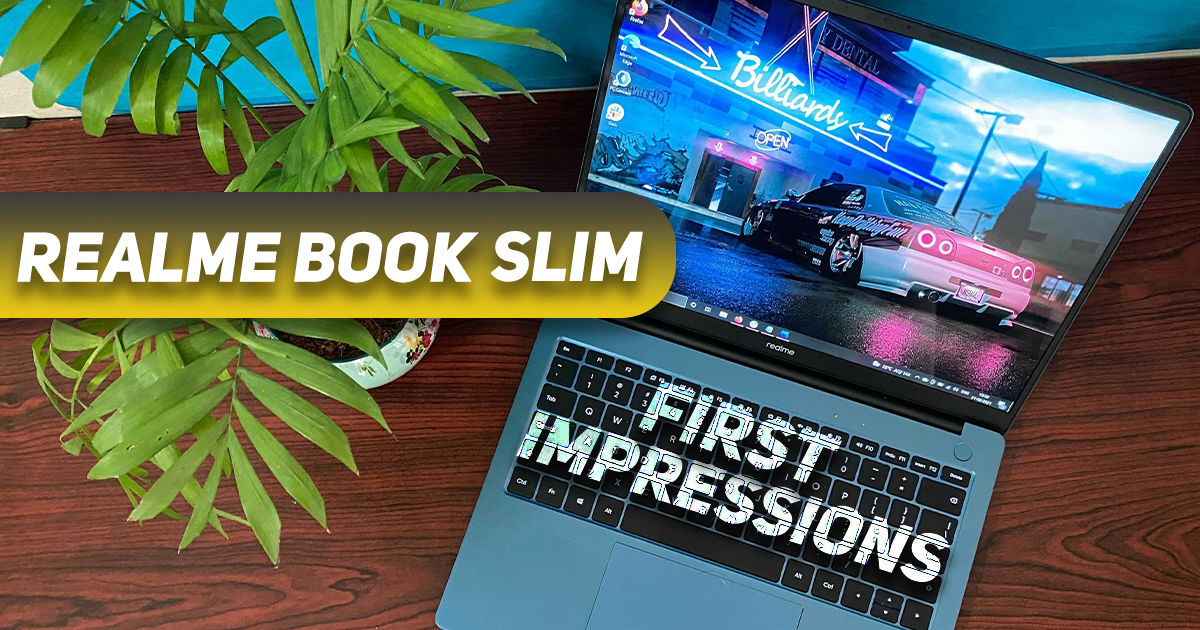 While smartphones can be sold with a wide choice of user interfaces and hardware, allowing OEMs to diversify the portfolio, the world of Windows laptops is mostly homogenous. No matter what laptop you buy, the core experience is the same these days and most laptops handle Windows 10 quite well. So how does a new player in the industry differentiate itself? Especially when it's the very first time it's making a laptop? The answer lies in the Realme Book Slim.
A couple of years after becoming a household name for smartphones, Realme has expanded into laptops and it's very first offering is a premium 14-inch Windows machine with a 1440p display priced at up to Rs 59,999. At that price, Realme's party is only spoiled by its long-entrenched rival Xiaomi with the new Mi NoteBook lineup, which includes a laptop with a 3.2K display. So you see how OEMs are trying to stand out in a largely homogeneous segment? It's the display, silly.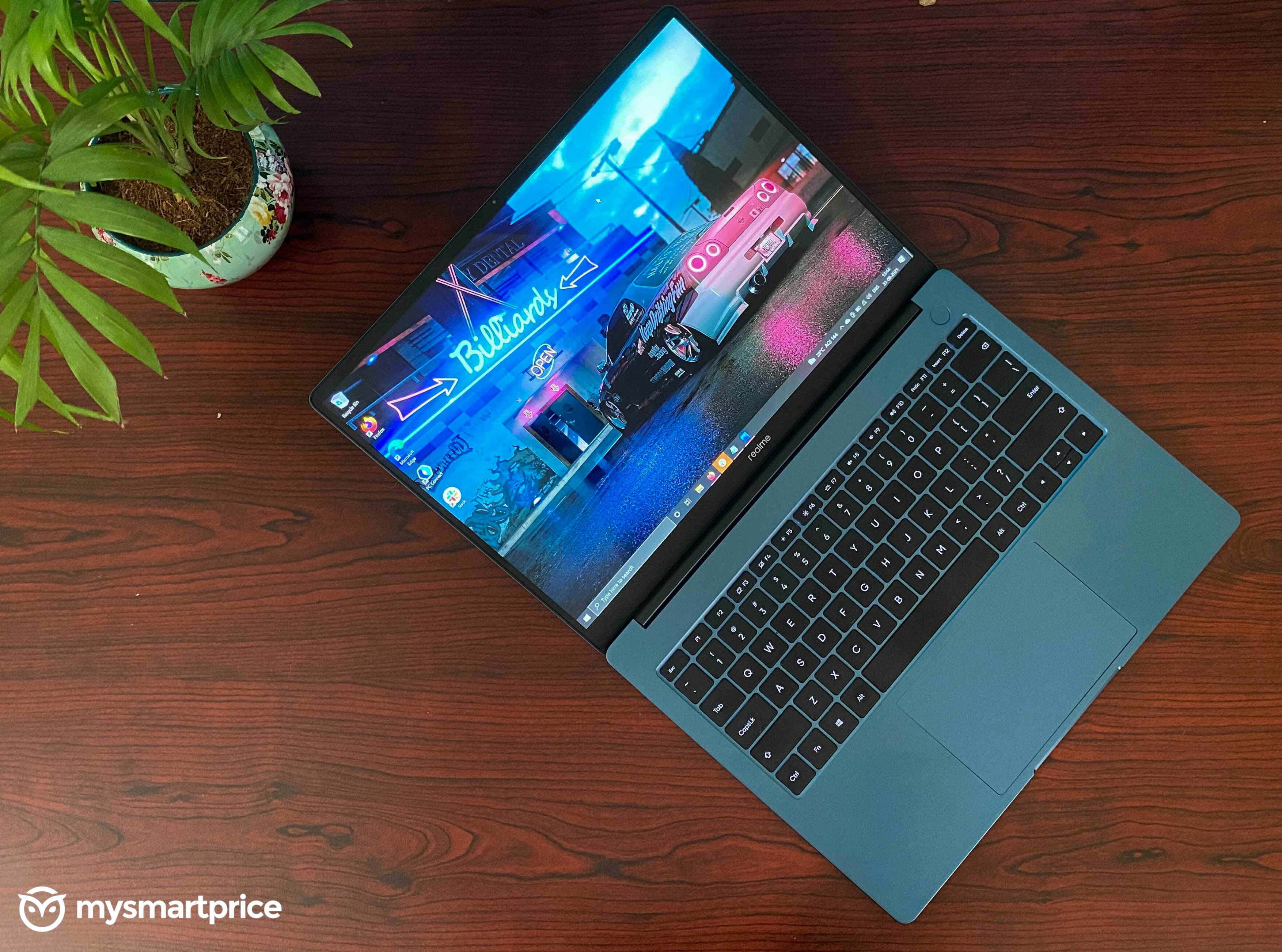 And personally, I feel that's a welcome addition. The legacy brands have for too long focused solely on the raw performance, and ignored things like high resolution, high refresh rate and things that impact the overall experience, and the market was prime for disruption. Not everyone needs a discrete graphics card or an overclockable CPU, but every one likes a well-tuned display, loud audio, strong build and an attractive design. The Realme Book Slim aims for all those finer things in life.
I haven't really used the Realme Book Slim long enough to write a detailed review, yet. So what I'm presenting here is my thoughts upon setting up the laptop for testing over the weekend, and it's largely positive, save for a few things here and there.
High-Res 2K Display to Stand Out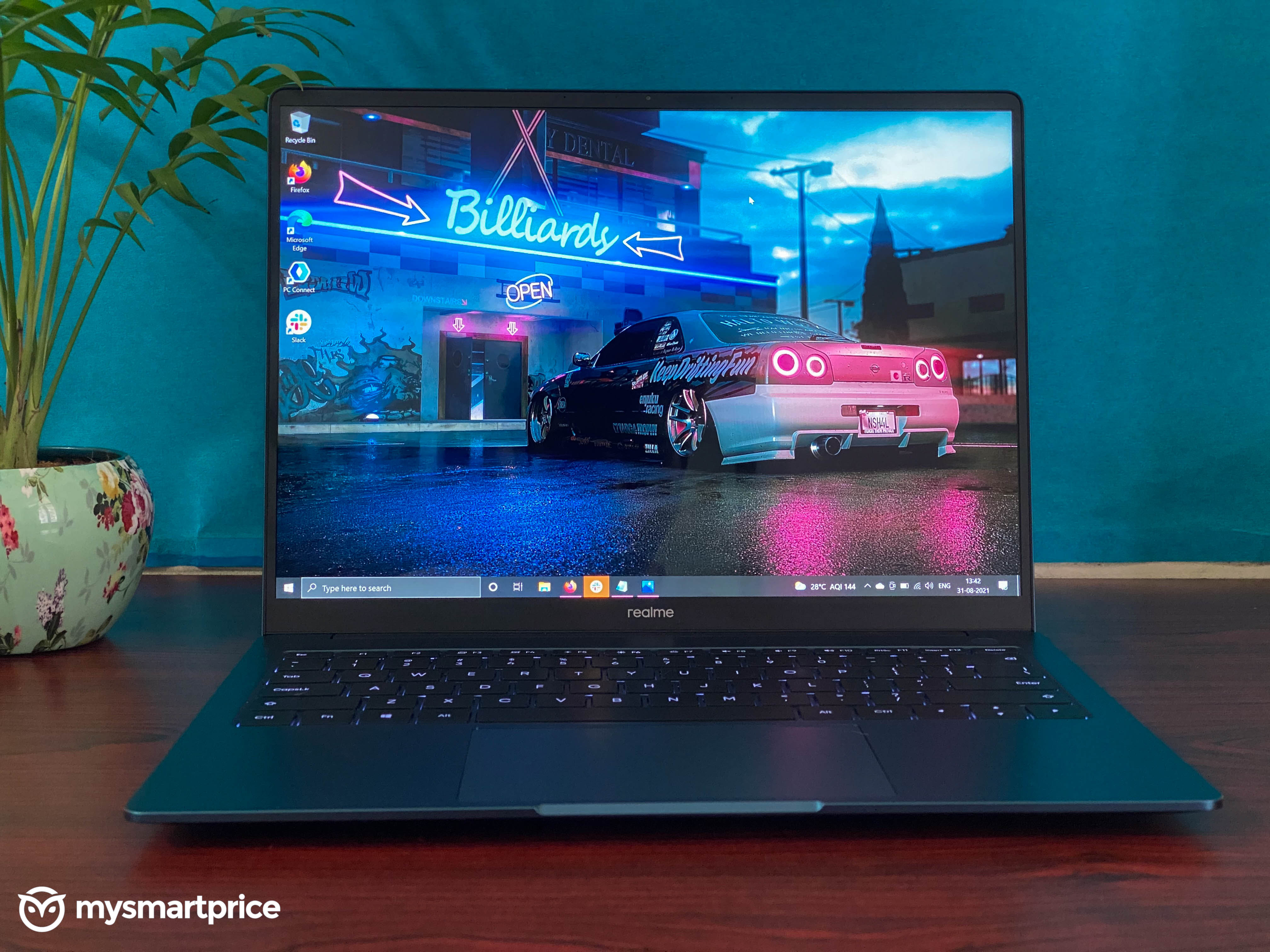 The first thing to talk about is of course, the display. Having 2K resolution in a 14-inch panel should have been a game-changer, but you'll really only be noticing the difference if you're watching something at 2K resolution. The UI elements and everything else, however, look the same thanks to Windows scaling. Earlier, higher resolution would shrink the UI in a small display, but that's no longer the case. The panel does look super sharp and you can notice the extra details in a high-res photo or video, but there seems to be something wrong with the display tuning.
When compared against the Asus ExpertBook B9, the output on the Realme Book Slim looks much warmer and there's an odd tinge on the visuals that stand out. Sadly, there's no tool in the laptop to manually tune the display or select presets, and you'll have to rely on third-party apps to fiddle with the colours.
More than watching movies or playing games, the Realme Book Slim is aimed at professionals working on office apps. The 14-inch panel features a 3:2 aspect ratio, offering a lot more vertical space than most other laptops at this price. This lets you cram more text in a page in Microsoft Word, see more cells in a spreadsheet, and more. Realme also claims 400 nits of brightness on this one, which should be enough for outdoor usage. We will test that bit out in our review.
But what makes this a great laptop to binge watch content is the audio output. Realme has included two 2W speakers tuned by Harman Kardon and they're really one of the best that I've tested in this price range. It's loud enough to be audible in a noisy room, and the audio quality itself is excellent.
Not Just Another MacBook Copy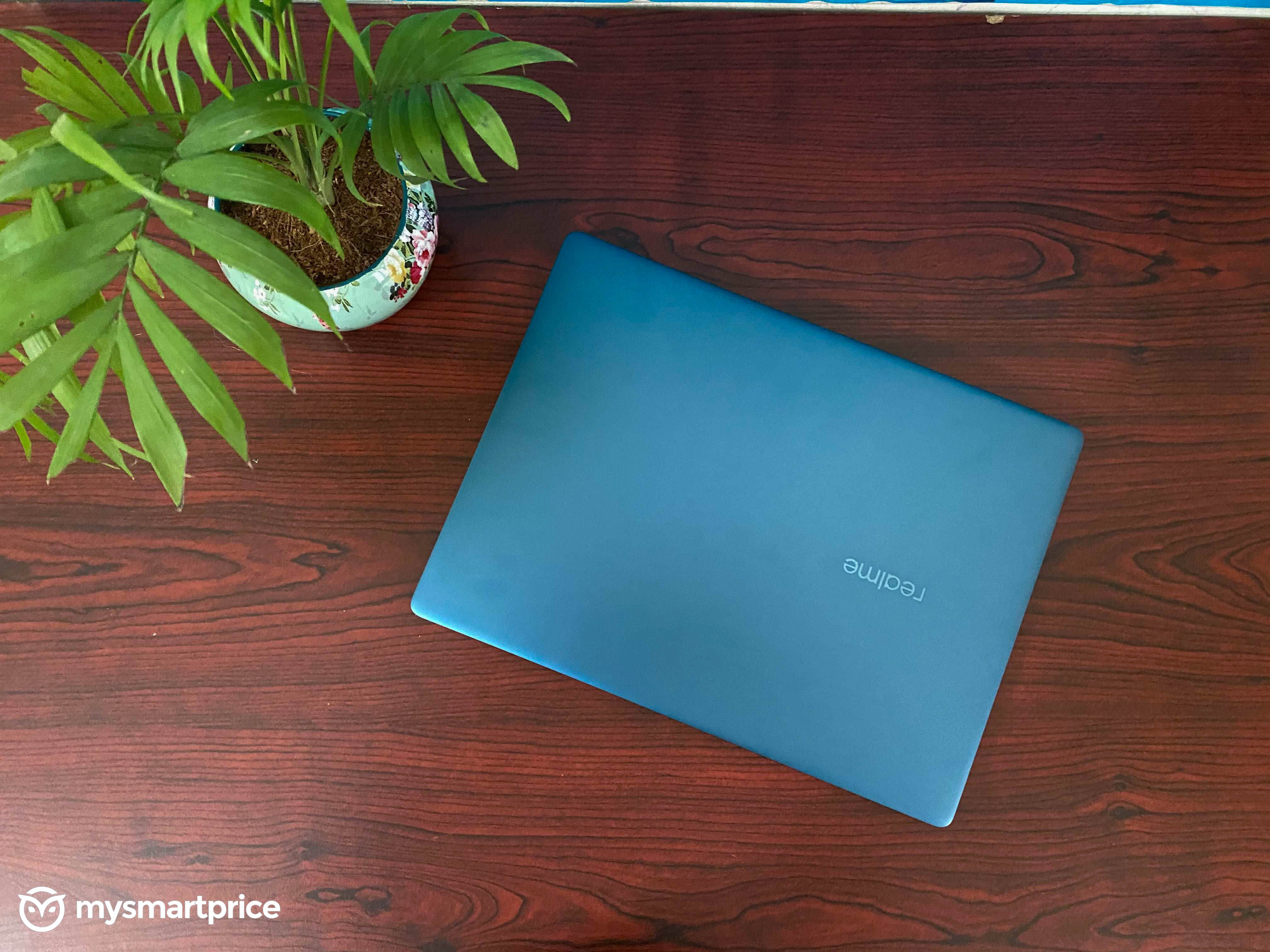 MacBooks are considered the epitome of laptop design, especially for thin and light machines. The unibody chassis, rounded edges and a gigantic trackpad are all things popularised by Apple, and unsurprisingly, copied by others. The Realme Book Slim is no different. It draws very apparent inspirations from the MacBook design, but tries to push it a little further without tampering with the look and feel.
This one too is made of aluminum alloy with a sandblasted and anodised finish, resulting in a look and feel that feels absolutely premium. There are rounded corners with no sharp edges, and a thin 15.5mm profile, and weighs 1.3Kgs. The lid and panel does have some flex, but the keyboard deck feels absolutely solid. I've also become a fan of the Real Blue colourway and will now petition for all brands to include this finish in their laptops.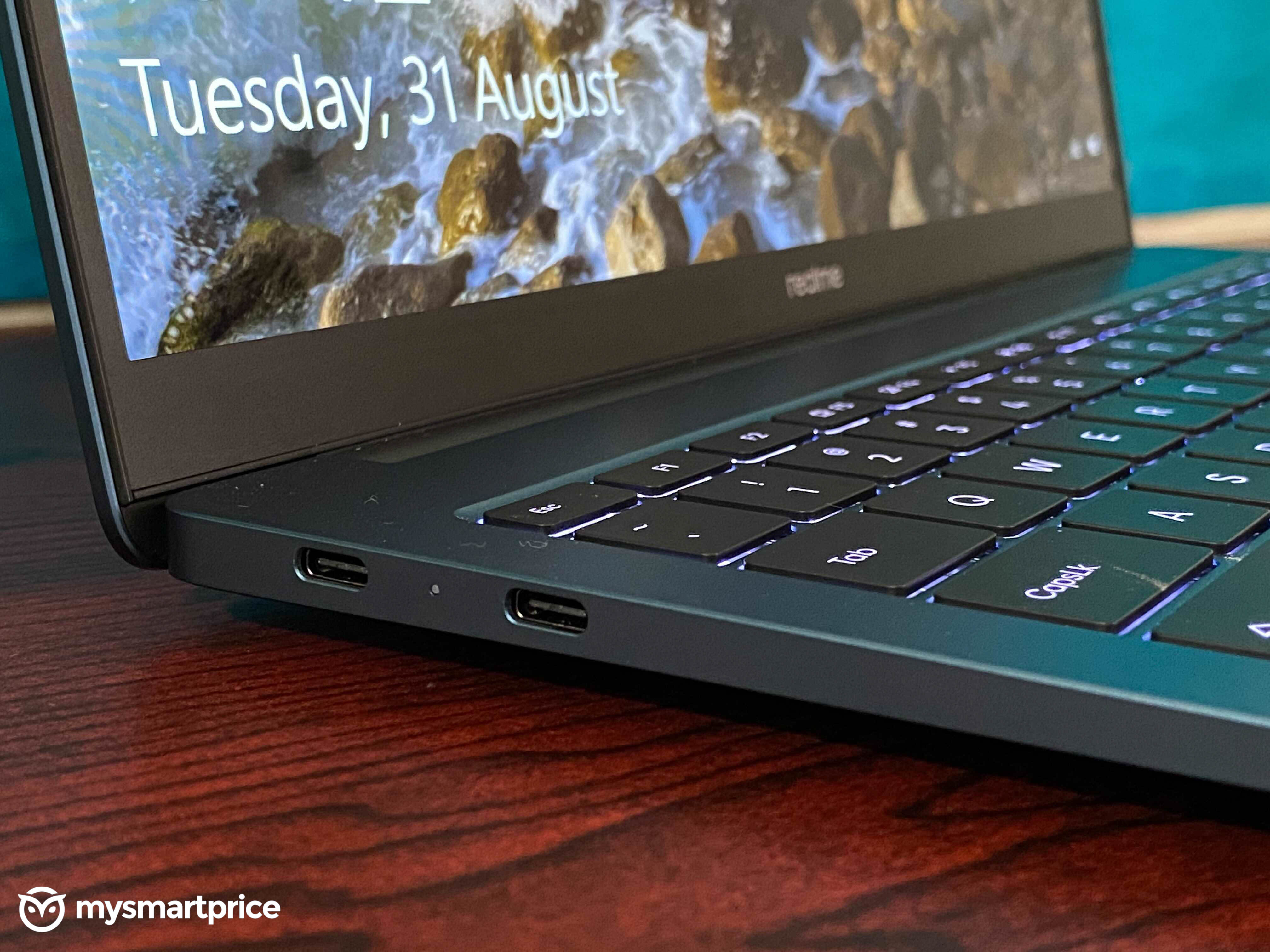 There's not much in choice of ports. A total of three ports that includes a Thunderbolt 4 port (only in the i5 variant) courtesy the Intel hardware inside, a regular USB 3.2 Gen 1 Type-C and another USB 3.2. Gen 1 Type-A port, along with a 3.5mm combo jack. No SD card reader, no HDMI port or an ethernet port. It's more ports than a MacBook Air M1, but not as many as what most Windows laptops offer.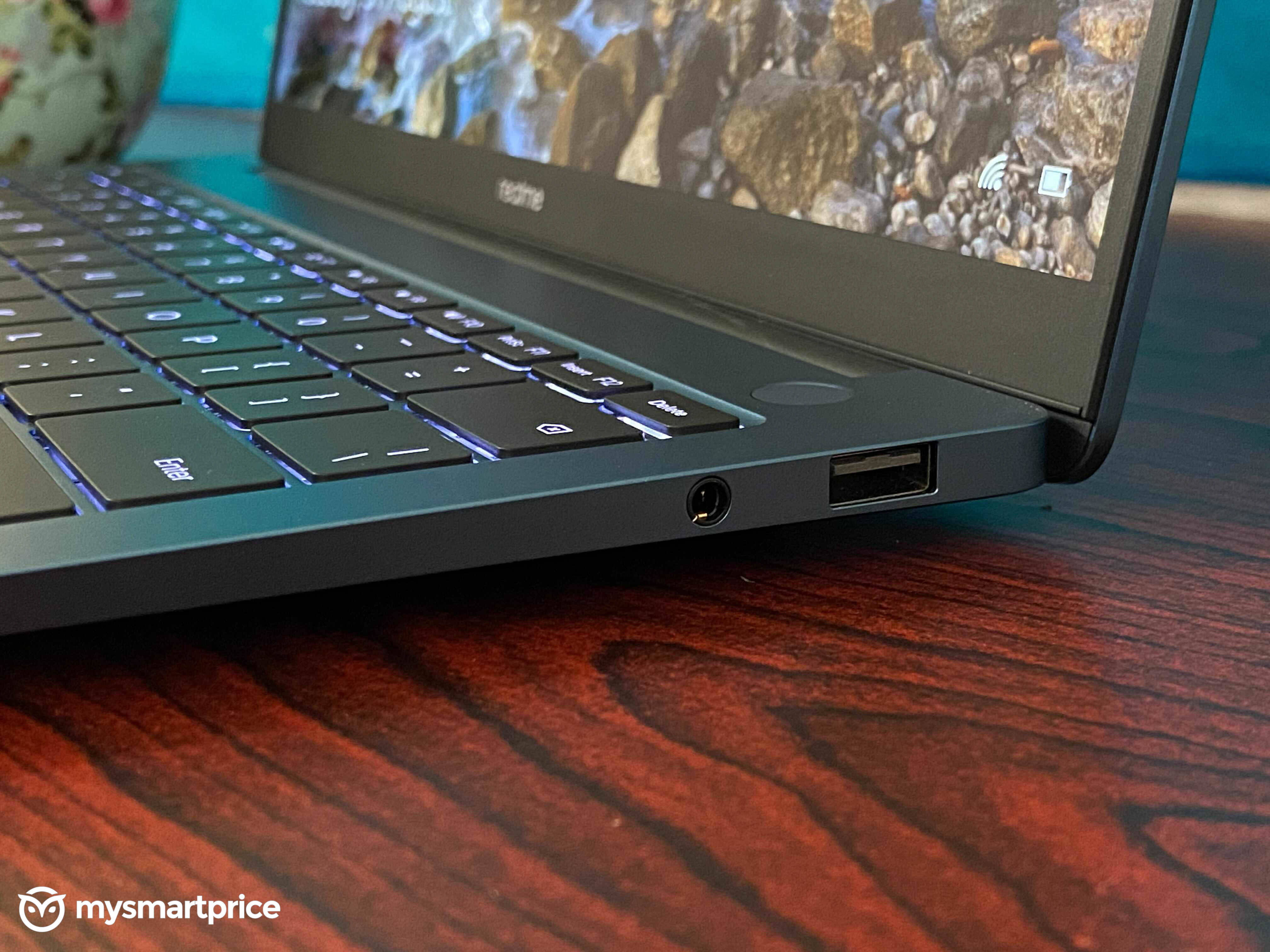 Inside, there are dual fans keeping the laptop cool, with a single vent below the hinge to let out hot air, and an air intake vent at the bottom. This, and the keyboard design, is similar to the design of the newly launched Mi Notebook Ultra that we are currently reviewing. Both also feature a similarly anodised aluminum finish, and a high-res display, indicating that these aggressive Chinese brands do think a lot alike.
Performance at Par With Competition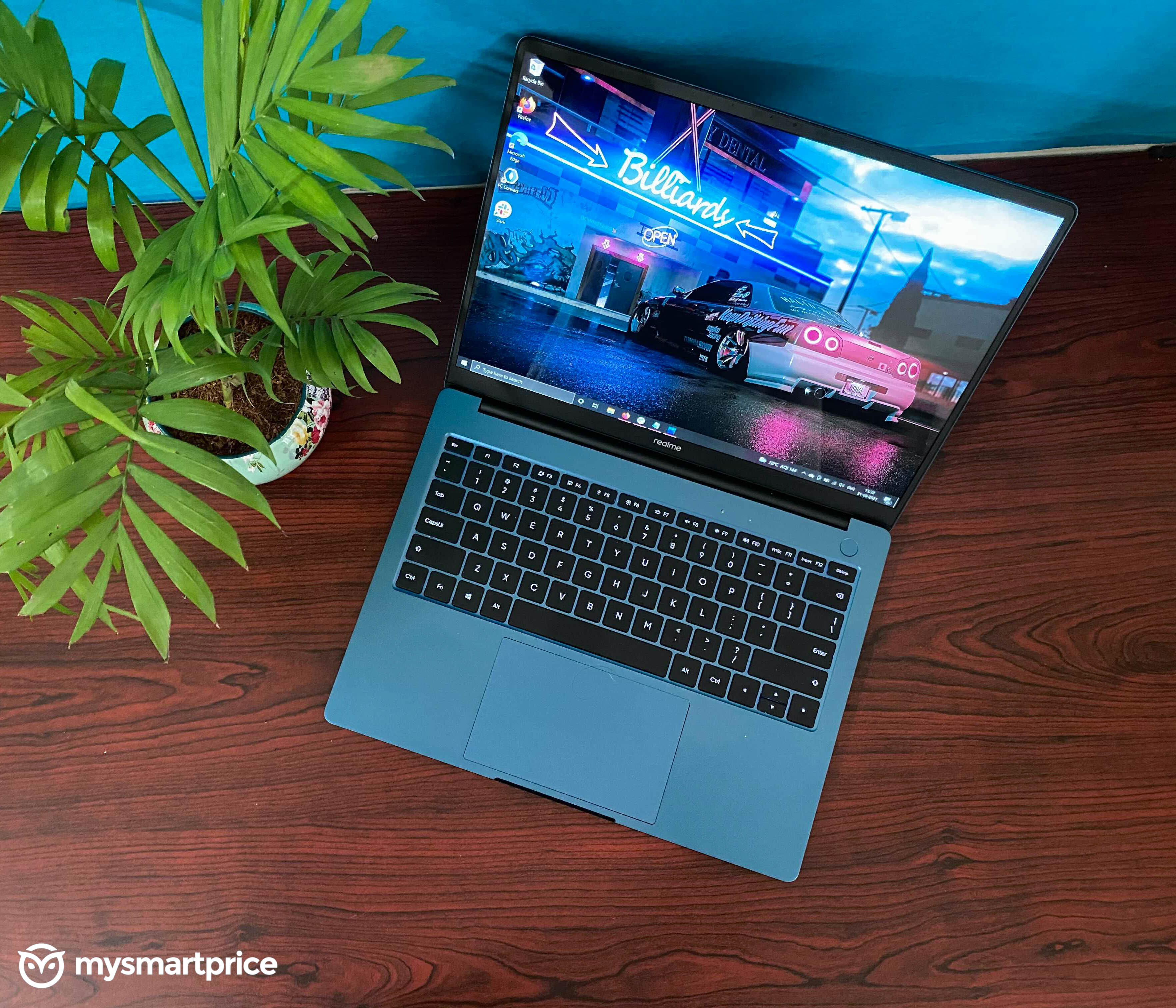 As I was saying in the beginning, the laptop market is highly homogenised. OEMs have to stick to the Windows UI and either an Intel or AMD processor, and most laptops at a given price range will sport more or less the same hardware, offering near-identical performance, save for slight differences that comes down to tuning. The Realme Book Slim is no different.
You get the laptop in two configurations — Intel Core i3 1115G4 and Intel Core i5 1135G7, both with 8GB LPDDR4X RAM in dual channel, and 256/512GB PCIe SSD storage, which is at par for what other brands also offer at this price.
Even the newly launched Mi Notebook Ultra with 15-inch 3.2K display comes with the Intel Core i5 and 8GB RAM at that price, but that one's part of the H35 lineup, which should be slightly more powerful.
I'm not really expecting a big difference in performance. Only, it'll be interesting to see how well Realme has tuned the performance to make the most of the hardware. Having tested a few laptops with this processor, we can assure the performance is more than enough for mainstream use for office work and content consumption. We'll publish a detailed analysis in our review, so stay tuned!
The Realme Book Slim also sports a 54Whr battery with 65W USB-PD charging. The company also launched a 30W power bank that can fast charge the laptop using Realme's Dart Charge technology, and the bundled power adapter is probably the most compact I've come across after the MacBook chargers.
MacBook-like Keyboard With a Gigantic Trackpad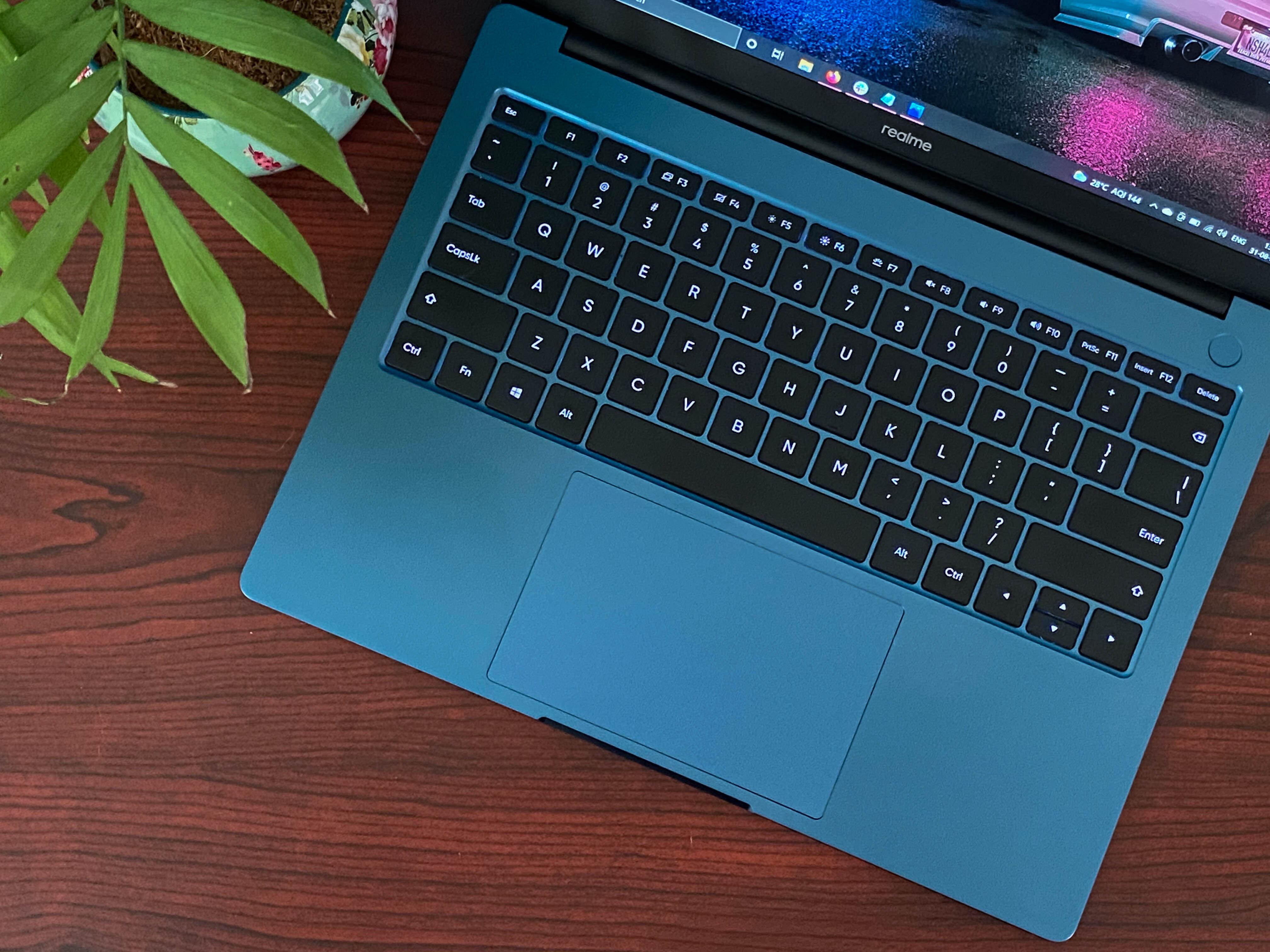 The Realme Book Slim's backlit keyboard is satisfying to use. There's adequate spacing between the keys and typing on them feels natural. To an extent. If you're used to a desktop keyboard, the Realme Book's keyboard will feel extremely shallow with minimal travel. But a fast, springy feedback counters the shallow travel, and I was able to get back to my usual typing speed in no time.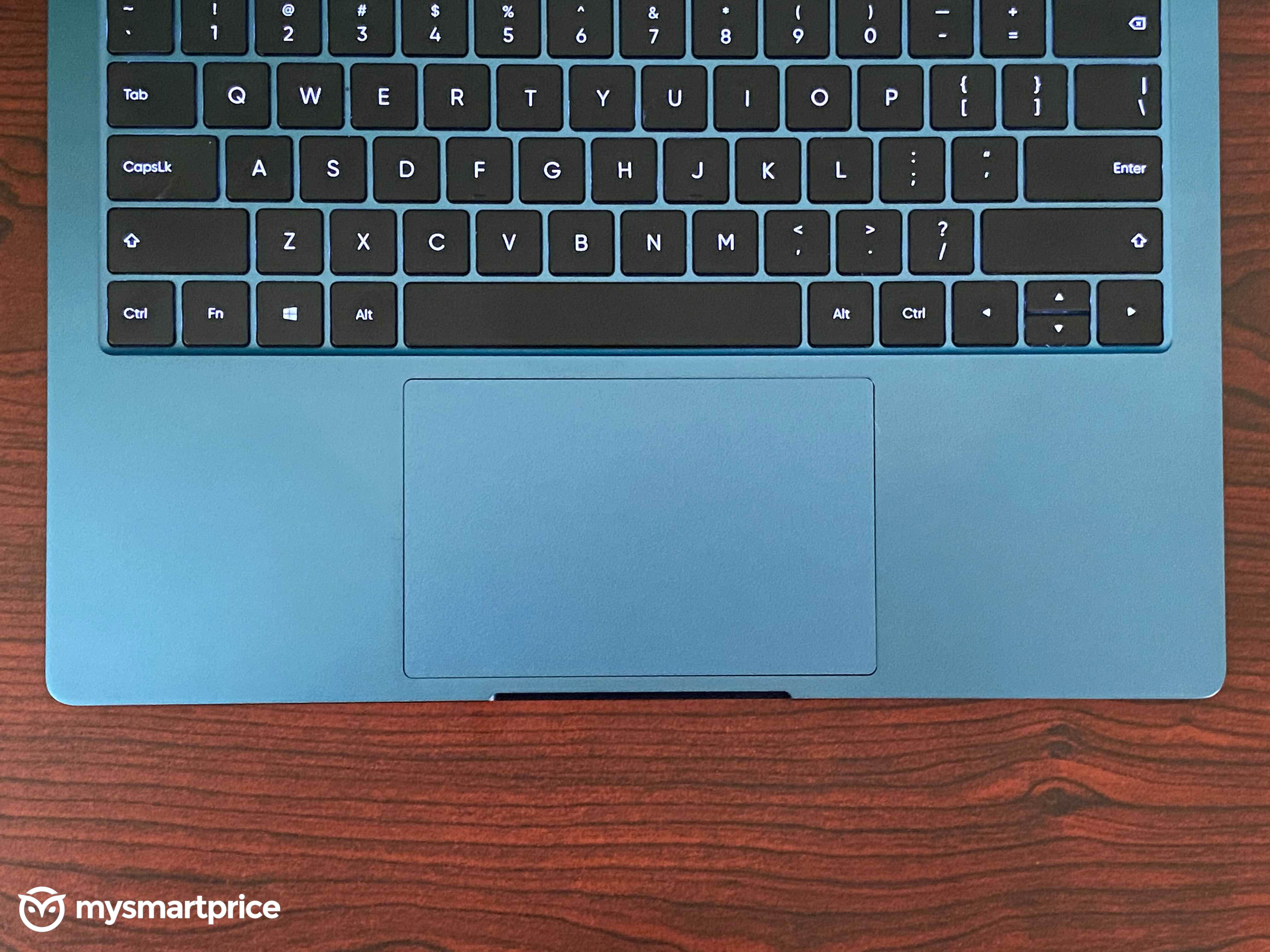 It also features a huge track pad that offers plenty of space to move your finger around. It supports Windows Precision drivers that allows for all the cool Windows 10 gestures to switch between windows and desktops, and the track pad material itself is smooth enough for effortless controlling.
First Impressions
Without putting the laptop through the hoops of our testing process, it'd be difficult to gauge just how fast this is. But the Realme Book Slim holds a lot of promise. It's arguably the company's best designed product this year, and might just propel the brand into a more premium space. The Realme Book Slim doesn't let go of performance while chasing a premium experience, and that should make all the difference in a saturated market. I will be spending more time with the laptop checking out the performance and thermals, so stay tuned for the detailed review.
Thanks for reading till the end of this article. For more such informative and exclusive tech content, like our Facebook page