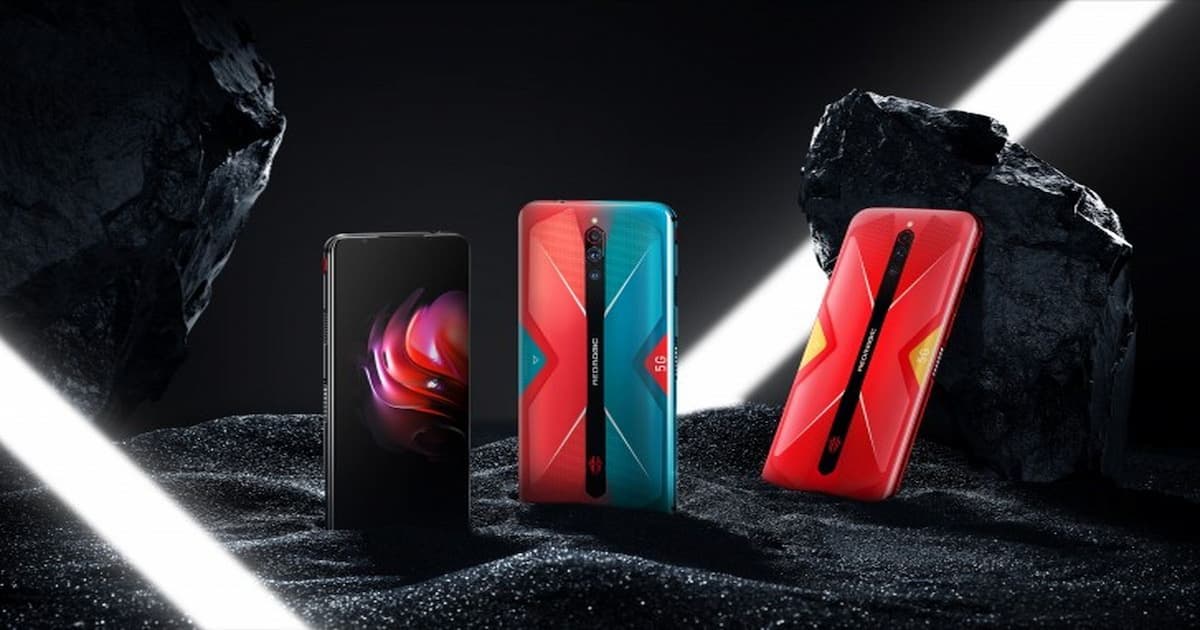 In the past few years, we have had rapid advancements in fast charging technology. Most devices including flagships barely had a 30W charging solution a couple of years ago. These days, 100W+ fast charging technology is becoming increasingly common. We reported a few days ago that Xiaomi is working on a 200W fast-charging technology. Now it seems like another brand is working on a 100W+ charging technology. As per reports, Nubia is working on a 120W fast charging solution for the Red Magic 6 Pro. Now, the brand has confirmed that it will bring the 120W fast charging technology to its upcoming Red Magic gaming smartphone.
Red Magic 6 Pro will come with a 120W gallium nitride charger
Nubia has confirmed that its next gaming smartphone will come with the latest 120W fast charging technology. The company has posted new posters of the new technology. It also confirms that the handset will come loaded with a 4,500mAh battery. Furthermore, the company VP Ni Fei also confirmed that the upcoming Nubia Red Magic 6 smartphone will support 120W fast charging and will come with a bundled 120W Gallium Nitridate or GaN charger. According to Digital Chat Station, the Red Magic 6 Pro will be featuring 120W fast charging technology.
Furthermore, it is also stated that Nubia's fast charging technology will be significantly faster than its competitors. It'll take around 5 minutes to charge a 4500 mAh battery. There will be a Gallium Nitride charger present inside the box as well. For reference, the Mi 10 Ultra takes 5 minutes to charge the 4500mAh to 41%. Other 120W fast-charging solutions do achieve equal battery percentage at the same time, however, it is for lower battery capacities.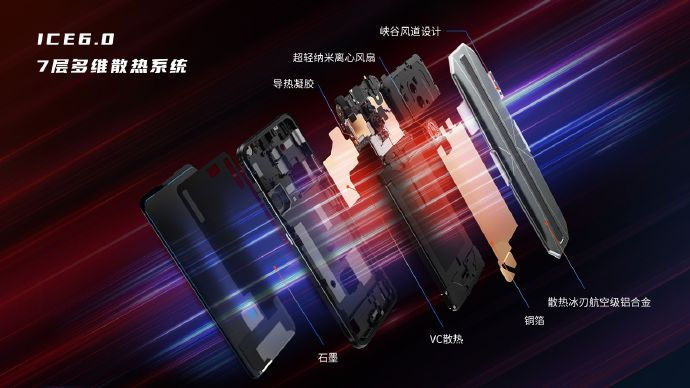 The Red Magic 6 will be releasing in China on March 4th, 2021 at 7 pm in the Chinese time zone. The smartphone will reportedly feature four fast technologies, including a fast processor, fast Refresh, fast Charging, and fast CPU cooling technology. The display features a 144Hz refresh with a 480Hz touch sampling rate. Under the hood, the smartphone will pack the Snapdragon 888 SoC. With the launch just a few weeks away, we should get to know more about the device in the days to come.
Red Magic 6 to feature a unique air cooling system
According to Ni, Red Magic 6 has a built-in centrifugal fan that supports up to 20,000 rpm which is comparable to the engine speed of an F1 car engine. The improved blade speed of 14 m/s along with the new canyon air duct design increases the air heat transfer coefficient by about 500% while the CPU core temperature can be reduced as much as 16 degrees Celsius. This is an original cooling solution that Nubia is using to improve heat dissipation and overall gaming performance.