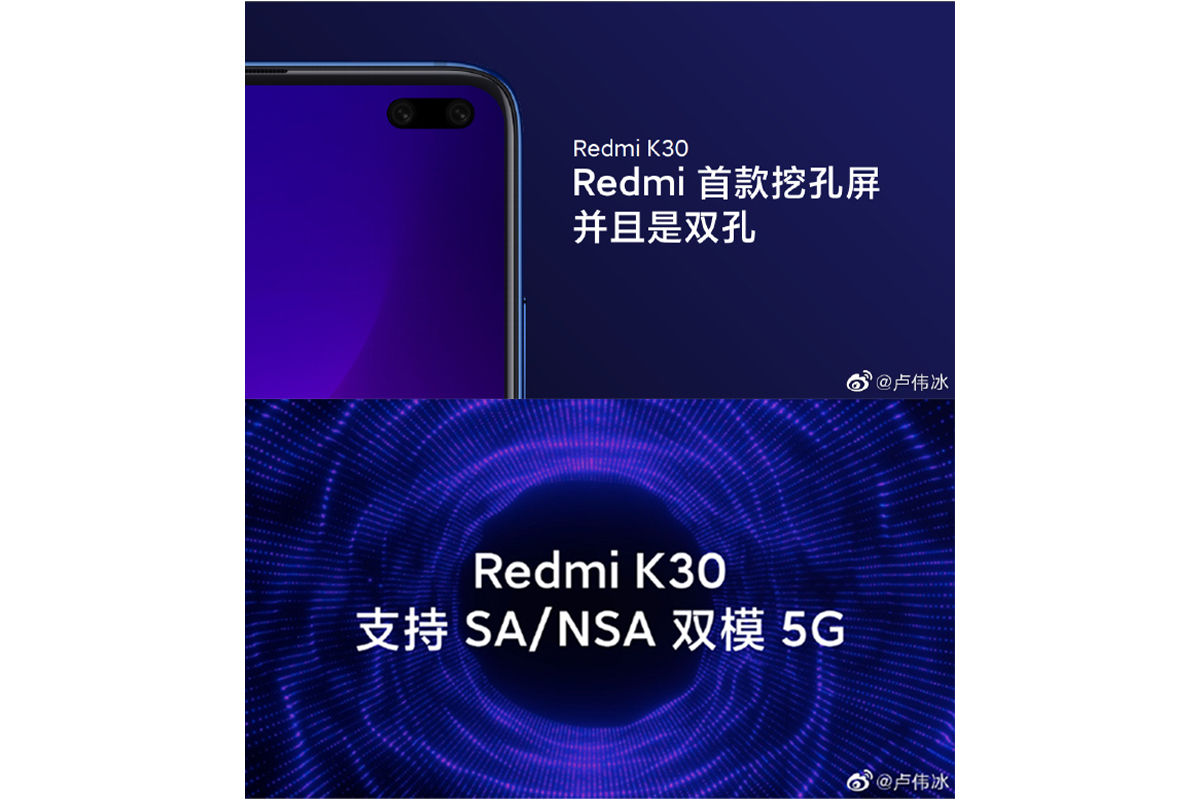 It is official; Lu Weibing has confirmed the existence of the Redmi K30 through the device's teaser post on Weibo. He has also revealed two features of the upcoming smartphone through the teaser post. First is that the device will have a display with punch-hole housing two front-facing cameras, and the second is that the Redmi K30 will support 5G standalone and non-standalone networks.
The Redmi K30, as the name suggests, will come as the successor to the Redmi K20 that launched a couple of months ago. And therefore, you can expect the Redmi K30 to have the price tag as the Redmi K20. To recall, the Redmi K20 was launched alongside the advanced, Redmi K20 Pro. Hence, there is a high possibility that the Redmi K30 Pro is in the works as well.
Unfortunately, there isn't anything we know about the Redmi K30, apart from what I've mentioned above, as neither the brand has revealed any feature, nor has there been any leak. That being said, we can expect the smartphone to have an OLED display, quad-camera setup at the rear with 64MP primary camera, a 7-series Qualcomm chipset, Android 10 OS, and fast battery charging tech.
On the other hand, the Redmi K30 Pro will have flagship-grade hardware. You can expect it to come equipped with an OLED display having a high refresh rate, quad-camera setup at the rear with 64MP main camera and 4K 60FPS video recording, Snapdragon 855+ SoC, up to 12GB of RAM and 256GB of storage, and a premium build quality.
Considering that the brand is teasing the Redmi K30 through its social media accounts, its launch seems to be imminent. You can expect Redmi K30 series to launch in China by the end of the year, and it might land in the Indian market in early 2020. Do let us know in the comments below what features would you like to see in the Redmi K30 and the Redmi K30 Pro.