Highlights
Reliance JioGlass, the company's AR and VR glass was showcased at IMC 2023.
JioGlass allows users to watch content from a smartphone on a 100-inch virtual screen.
Reliance JioGlass will be available soon in India.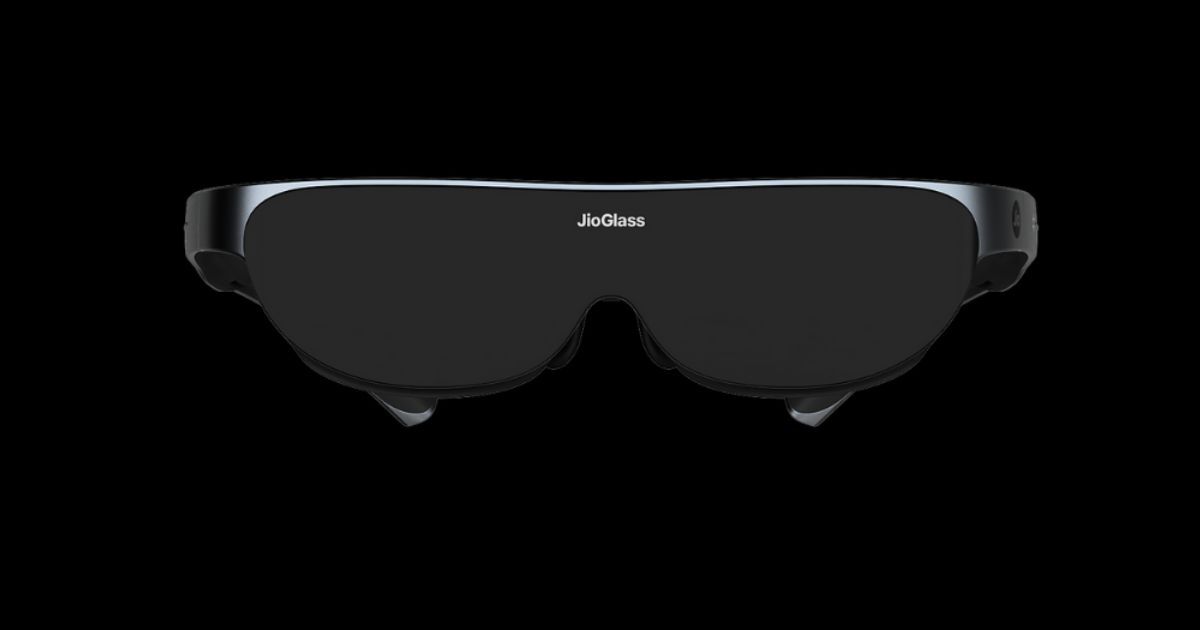 JioGlass was first showcased at Reliance Industries Limited's (RIL) 43rd AGM (Annual General Meeting) in July 2022. Though the company did give out a few details about its smart wearable device during the virtual event, it was only at the Indian Mobile Congress (IMC) 2022 in October in New Delhi that people had a chance to try it on. Even Prime Minister Narendra Modi, who inaugurated IMC, tried on these glasses.
This year as well, JioGlass was also on display at the IMC, which was held in New Delhi from October 27-29. Imagine viewing content from your smartphone on a 100-inch virtual screen, just by connecting it to a smart glass. This is one of the highlight features of JioGlass. JioGlass can also switch from AR (Augmented Reality) and VR (Virtual Reality) using simple controls. We look at what is JioGlass, how it works, its specifications, and other features.
Reliance JioGlass: Price In India And Availability
Reliance JioGlass has been showcased by the company several times, yet its price in India and availability is unclear at this point. Even though the device is listed as 'Coming Soon' on the Tesseract's website, an official launch date has not been confirmed as of now.
Going by Reliance's portfolio of affordable Jio devices and internet services in the past, it will be interesting to see how the company decides to price the product. As of now, there are only a handful of AR glasses in the market and they all cost somewhere upward of Rs 80,000.
Reliance JioGlass: What Is It?
JioGlass is a smart wearable device developed by India-based deep tech startup Tesseract, which RIL acquired in 2019. The XR (Extended Reality) glasses can be plugged into a smartphone, laptop, gaming console or other gadgets with a USB Type-C cable to screencast content on a 100-inch virtual screen.
The content on JioGlass can be viewed in 1080p. The smart glass itself is lightweight at around 69 grams and features a sleek design, which should be easy to wear during long sessions of content consumption. Of course, we will know more when we get our hands on the device for review.
Switching between AR to VR
JioGlass has a detachable flap, which can be removed to experience content in AR. With the flap on, VR content can be consumed. AR experience is when the real world is combined with computer generated content. So, an AR experience would mean seeing a digital avatar of a cartoon character, for instance, overlayed in a user's real world and in real-time. VR, on the other hand, makes users feel that they are immersed in their surroundings when watching content.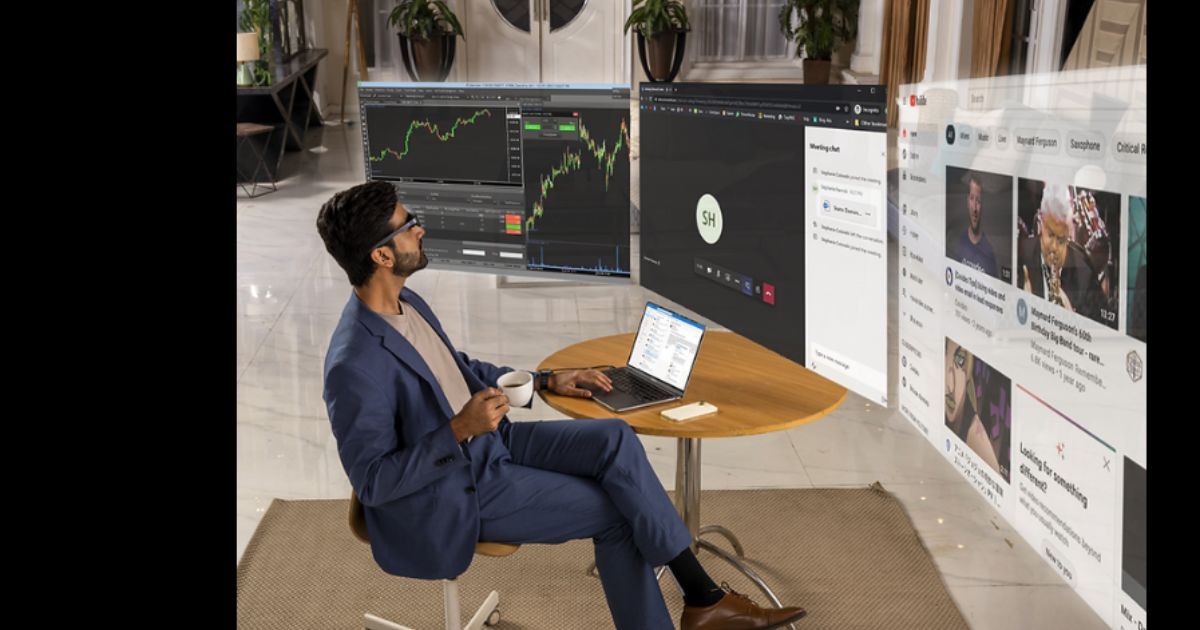 Users can attend virtual meetings through JioGlass, where 3D holographic image or 2D avatars of other participants will be visible. JioGlass supports integration of up to three virtual screens into user's workflow to make multitasking easier.
Then there's immersive gaming experience by connecting a gaming console and PC. Educational apps on JioImmerse, that will give users access to a plethora of iinteractive content covering subjects such as Science, Mathematics, English, and more.
Jio has also launched its JioImmerse XR Store, which it says is the largest 3D content and app library in India. The XR apps include content from JioCinema like movies and TV shows to view on a 100-inch virtual screen, learning and gaming apps that leverage VR, as well as JioVerse, which has curated VR content.
Reliance JioGlass: How Does It Work?
JioGlass comes with a USB Type-C detachable cable that can be connected to a smartphone, console, laptop, etc to view content from the devices on a virtual screen or on JioGlass in 1080p. JioGlass also features trackpad controls to increase or decrease the volume as well as the brightness of the screen.
It has in-built dual stereo speakers that offer spatial audio and microphone that allows users to take voice calls. The company says that the JioGlass is compatible with prescription specs as well. The device comes with inserts to hold the glasses. In addition, when plugged into JioGlass, the user's smartphone can double up as a virtual controller.
Reliance JioGlass Specifications
We look at the specifications of Reliance JioGlass at a glance:
Display: FHD (1920×1080) for each lens, TUV low blue light certification, field-of-view of 40 degrees.
Sensors: Proximity sensor, 9 Axis IMU sensor
Speaker: Inbuilt dual stereo speakers
Microphone: Integrated microphone for voice calls
Connectivity options: Detachable USB-C 1.5 meter cable
Compatible Devices: DP supported phones and tablets (Android, iOS), Laptop (Windows and Mac)
Battery: 4000mAh battery, offering a runtime of four hours in 3D mode
Experience: Immersive mode, AR Cast, Virtual Desktop Monitor, Virtual PC
Dimensions: 174(L) x 155(W) x 38(H) mm (Open stem dimensions)
Weight: 69gms (without cable and visor)