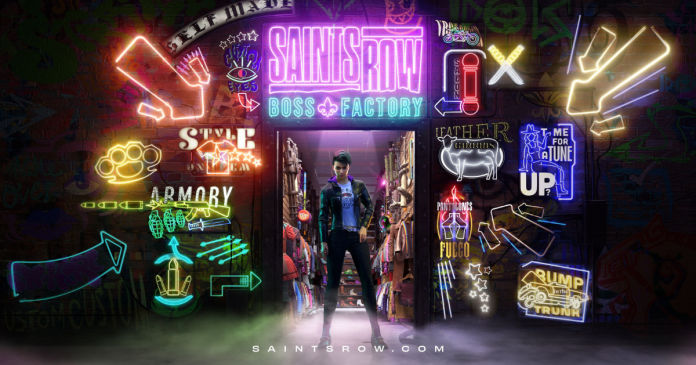 Saints Row is almost upon us, and just as a little taster of things to come, Deep Silver Volition has just rolled out the Boss Factory. The Boss Factory is essentially the entire character customisation suite of Saints Row where players can design their own Boss and even share it with others in the community.
This opens up all kinds of possibilities for the game as it will allow the community to share and look at each other's bosses and import them into their own game. The Boss Factory is available for a free download from the Epic Games Store, PlayStation and Xbox Store, and it gives players access to the incredibly deep customisation suite.
Once players have created their own Boss, they will be able to import them into Saints Row when it releases. Players can download the Boss Factory on their preferred platform through this link.
Also Read: Saints Row Gameplay Revealed: Shows Customization Options, Combat, Co-Op and More
Saints Row Boss Factory – A Glimpse Into the Incredible Customisation Suite
One of the things that jump off the page when it comes to Saints Row is the emphasis on the customisation of the player-character. The devs dropped a pretty in-depth customisation suite trailer and it showed off a vast number of options for players to tinker with.
The Boss Factory puts all of the features in the spotlight and lets players customize everything about their Boss' look – from the muscle definition and veins to the kind of tan they would like their Boss to have.
The number of options on display is honestly staggering – and we cannot wait to see what kind of community creations will be up on display once the game is out. Games like WWE 2K have showcased just the kind of wackiness, variety and innovation the community can come up with on their own once they have a deep-enough customisation suite.
It would appear that Saints Row has similar ambitions, and before we know it, there will be all kinds of Bosses playing around in Saints Row – from superheroes to pop culture icons.
How Deep is the Boss Factory?
We played around with Boss Factory quite a bit, and it would appear that this is, in fact, a large chunk of the customization suite in the game. Additionally, the hands-off preview event for Saints Row confirmed that players will be able to create multiple Bosses and switch between them on the fly and customise them even further once in the game.
Boss Factory allows players to create multiple player characters and give them all unique facial and body features – as well as personalities. Although the personality section is only restricted to the Voice and Emotes for the Boss, it is still a cool addition.
The non-binary nature of the customization suite is also a welcome change of pace from standard RPGs that create rigid constructs for the players to play around with. Very much in typical Saints Row fashion is the wacky "Modesty" options which allow players to use all sorts of weird emoticons to cover their Groin areas.
Some of the key highlights and areas of the customization suite, for me, were control over things such as "Muscle Definition" and Outfits. The sheer number of options available to the player is staggering and can potentially overwhelm players.
However, for players who enjoy spending countless hours simply tinkering away with things such as eye shape and facial detailing, Saints Row Boss Factory is an incredibly fun game unto itself. In many ways, the Boss Factory is a pretty fun customisation mini-game that players might use eventually just to craft their wacky abominations.
Safe to say, the Boss Factory is incredibly deep and could even warrant a small purchase price. However, it being free is a nice touch and a good step forward for Deep Silver Volition. The game comes out on August 23, 2022, and players will be able to import their incredible Bosses to the game then.
Thanks for reading till the end of this article. For more such informative and exclusive tech content, like our Facebook page