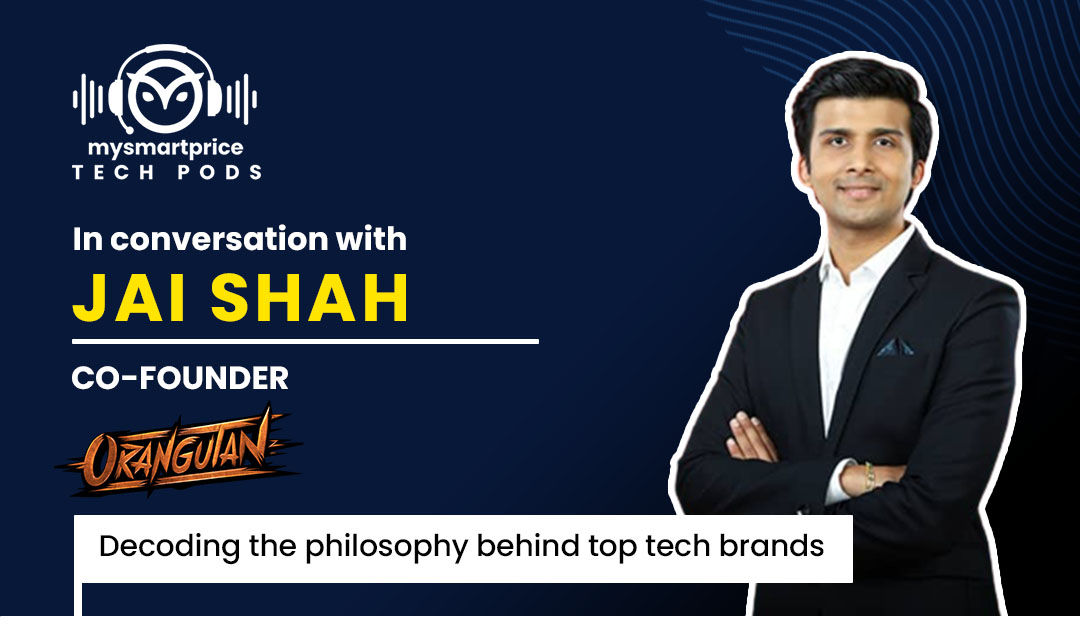 Today's MSP Tech Pods session is especially for those gaming content creators or emerging players who plan to make a career out of gaming. E-sports has been a buzzword for the past couple of years but very few people have been able to crack the formula and make a career out of it.
MySmartPrice's Business Head Sohail Khan talked to Jai Shah, Founder of Orangutan, a gaming organisation. Jai told us various insights and details about e-sports and how a player can emerge in this highly competitive industry. There is a lot for which you can click on the play button on the top of this article and listen to the entire podcast.
What is an E-Sports Organisation? What Do You Guys Do?
The term E-Sports became popular recently, but not everyone is aware of its exact meaning. We asked this question to Jai Shah, to which he said that e-sports is a part of gaming. While gaming can be fantasy games or casual games, e-sports is purely competitive.
On being asked what's Orangutan role is in the e-sports ecosystem, Shah said the organisation started with three visions: E-sports, Talent management and Apparel, out of which, the first two have started already.
In e-sports, Orangutan has different rosters across various games, out of which Valorant has a dedicated women team.
Talent management focuses on the gaming creators, on how they are managed, what sort of content they create and how they monetise their content.
How Does An E-Sports Organisation Survive?
After PUBG Mobile came into existence in India, a lot of e-sports organisations were born. Orangutan was founded by Jai Shah in May 2021, around the time when BGMI was launched. But not everyone managed to survive in this competitive market.
Shah shares that he was very clear about how Orangutan is going to be monetised since the very beginning of the journey. He says that prize pool is not enough to sustain the business, you also need to do groundwork to reach out to brands, pitch them a different sort of sponsorships, give them juicy sports, do different content deliverables with them, all while ensuring players are involved.
Mobile Gaming Is Going to be Bigger in India
Mobile gaming will always be more popular than PC games in India, stated Jai Shah when asked on how he looks at the PC games vs mobile games debate. Almost everyone has a mobile phone and with the availability of cheap internet, it's easy to access these games.
Jai predicates that mobile gaming will continue to become bigger in India. But he also clarifies that organisations like Orangutan shouldn't do away with PC games, which have higher stakes and a bigger prize pool.
Important Advices for Emerging E-sports Players
The number of players who want to make a career out of e-sports is huge. Shah has some important advice for such emerging players that would help them to make the most out of it.
Don't sacrifice education because not everyone makes it to the big stage.

Discipline and Health are really important, and a gamer should never neglect these as this helps increase the longevity of their career.

For players who have already made it big, manage your funds carefully.

Don't just keep playing one game, look for multiple games across PC and mobiles, otherwise it's for entertainment and not e-sports.