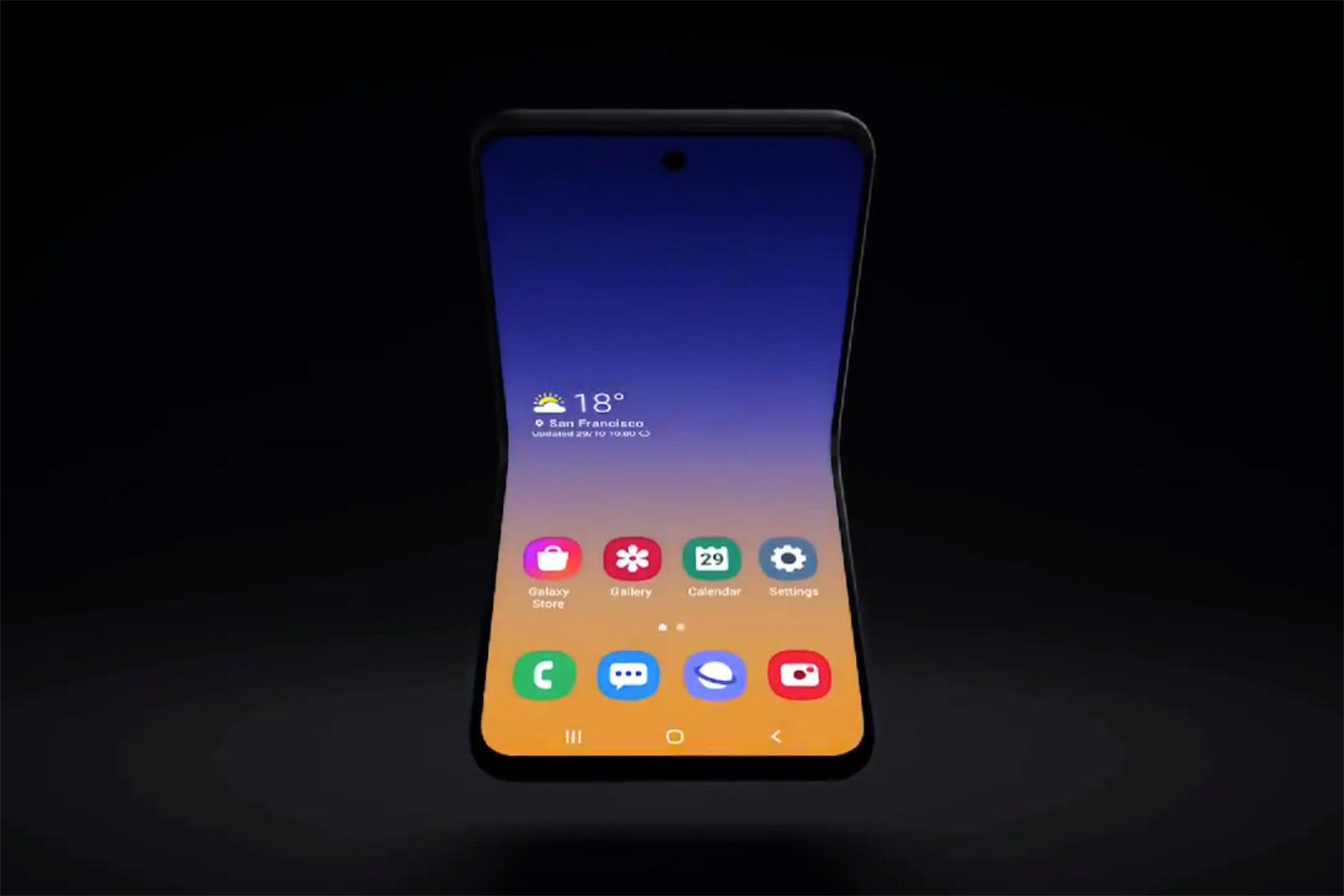 It's been known for a while that Samsung has more than just one foldable in the pipeline. The Korean giant showed off a concept clamshell-style foldable on-stage at an event at the recent Samsung's Developer Conference in San Jose, California. The company has also shared a second-long video of the envisioned concept device thankfully. However, Samsung's representative on-stage, Hyesoon Jeong, head of Samsung's framework R&D group, didn't share any significant details about the device.
All that we were told is that "This brand-new form factor that we're now exploring will not only easily fit in your pocket, but it also changes the way you use your phone,". Sadly though, apart from a few glimpses, the company official didn't delve into any aspect of the handset in detail. He did go on to mention that One UI 2 will be upgraded in a manner that will help users with these new form factors.
"As a pioneer in the foldable category, we understand that every innovative form factor requires an equally innovative user experience," said Jeong talking about One UI 2. Samsung's current Galaxy Fold is now on sale in global markets after some controversial hiccups and it's clear that Samsung is willing to experiment with new foldable versions in the future. Speculation has suggested that Samsung could reveal this new flip-screen device early next year although there have been no official hints.
The most interesting part about this design is the easy one-handed use and lightweight body it has. It's also expected to be cheaper as it is supposed to be a smaller device than the original Galaxy Fold.
Recently, Motorola has also teased a similar foldable which is largely believed to be a flip phone and anticipation for it is high. Admittedly, there is no official confirmation from Samsung that this will be launched anytime soon.