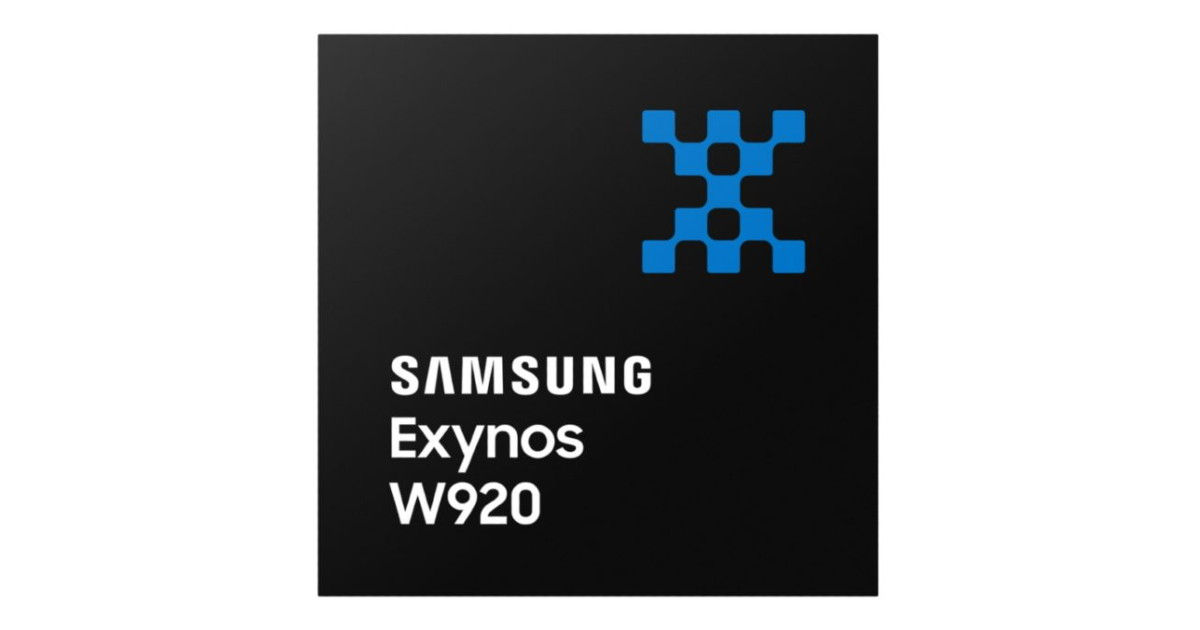 The Samsung Exynos W920 is here, and in essence, signals an alternative to the Qualcomm Snapdragon Wear that has pretty much been the de facto choice for all smartwatches till date. The Exynos W920 announcement comes a day before the Samsung event that's slated to introduce the new crop of Galaxy Watch wearable devices, and Samsung leaves nothing to the imagination to clarify that the new chip will indeed feature in the new wearables, and that it would also become the first chip to support the new operating system platform that has been jointly built by Google and Samsung.
Coming to the chip, the Samsung Exynos W920 features two Cortex-A55 processors and the Arm Mali-G68 GPU. Samsung states that this configuration will lead to 20 percent higher processing power than before, and a pretty tall claim of 10x greater graphical processing. This should have a pretty significant impact on how apps look on watches today, and the levels of complications that smartwatch makers can include in watch faces. This should also mean apps launching faster, interfaces running smoother and with superior animations, and as Samsung says, "more interactive eye-catching 3D graphical user interface on a device's qHD (960×540) display."
Harry Cho, VP of Samsung Electronics System LSI, said at the launch, "Wearables like smartwatches are no longer just a cool gadget to have. They're now a growing part of our lifestyles to keep you fit, safe and alert. With the Exynos W920, future wearables will be able to run applications with visually appealing user interfaces and more responsive user experiences while keeping you connected on the go with fast LTE."
The new chip is based on a 5nm EUV process, which Samsung claims is the industry's smallest wearable chip fabrication right now. This size difference should help smartwatch makers include larger batteries or produce sleeker watch bodies, although its real world impact remains to be seen. The chip also includes a Cortex-M55 co-processor, which Samsung says is designed to solely power always-on display modes — something that has so far significantly affected battery life and performance speed. It also has a 4G modem and integrated GPS services, which is in line with what you'd expect from smartwatches going forward.