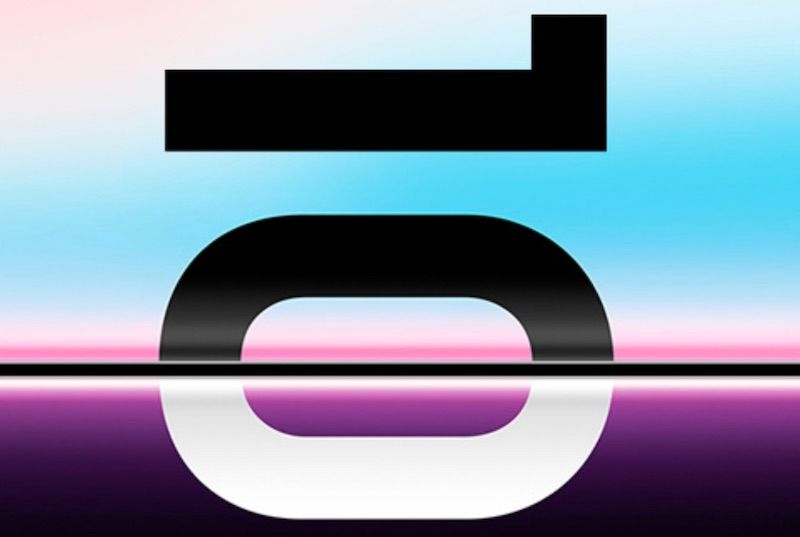 Samsung is expected to launch its new Galaxy S series flagship class handsets at an event in San Francisco on February 20. It is widely reported that Samsung will announce three new smartphones at this annual 'Unpacked' event. These handsets are of course the Samsung Galaxy S10, Galaxy S10 +, and the Galaxy S10e. Apart from these flagship class handsets, Samsung could also showcase its first foldable smartphone at this event along with the new Galaxy Bud earphones. Needless to say, there is considerable interest as far as the February 21 Samsung event is concerned.
It is a norm for Samsung to follow the international announcement/launch of its products and follow that up with localized launches. The India launch of these new devices for the same reason is expected just a few days after the event. However, even before the new Galaxy S10 devices officially make it to India, Samsung seems to be prepping up several preview events across the country so that their prospective customers can try out the new devices.
Thanks to our friends at Sammobile we know that these promotional events will kickstart on February 21, the very next day after the announcement of the phones.
Samsung Galaxy S10 Series India preview: What do we know so far?
According to a report by Sammobile, Samsung will hold a preview event for the new Samsung Galaxy S10 series of flagship handsets in eight major cities across India starting February 21. These events will be held in the cities of Delhi, Mumbai, Kolkata, Bangalore, Chennai, Gurgaon, Pune and Chandigarh. The purpose of these events is to gauge consumer response for these new phones before Samsung officially brings these devices to India by mid-March.
We still do not know specific details about these events. However, what we do know is that these events will be held at prominent malls in these cities and that there is no registration for attending these. You can simply walk in and check the devices out.
Here is the list of malls where the event will reportedly happen. Note that this list is not confirmed yet since Samsung is yet to officially announce this event in India.

Samsung Galaxy S10 series: Specifications, features
As mentioned earlier in this article, Samsung is likely to launch three new Galaxy S10 series smartphones at the event on February 20. Two of these handsets are the Galaxy S10 and the Galaxy S10+ both of which succeed the Galaxy S9 and the Galaxy S9+. The third device is currently being referred to as the Galaxy S10e which is widely thought to be an affordable variant of the Galaxy S10 series. We already know quite a bit about these phones thanks to a slew of leaks.
While the US versions of these handsets will use the Qualcomm Snapdragon 855 chipset, the Indian versions will use Samsung's own Exynos 9820 octa-core chipset based on the 8nm manufacturing process. All three handsets will feature AMOLED panels with the S10e getting the smallest display measuring 5.8-inches across. The S10 and the S10+ get 6.1-inch and 6.4-inch displays respectively. All three handsets will feature the 'Infinity-O' cutout on the display for housing the selfie camera at the front. All three handsets will feature excellent imaging capabilities as well.
We will post more details about the Galaxy Series in the next few days as more information becomes available. The launch itself is just two days away from the date of publishing this article.