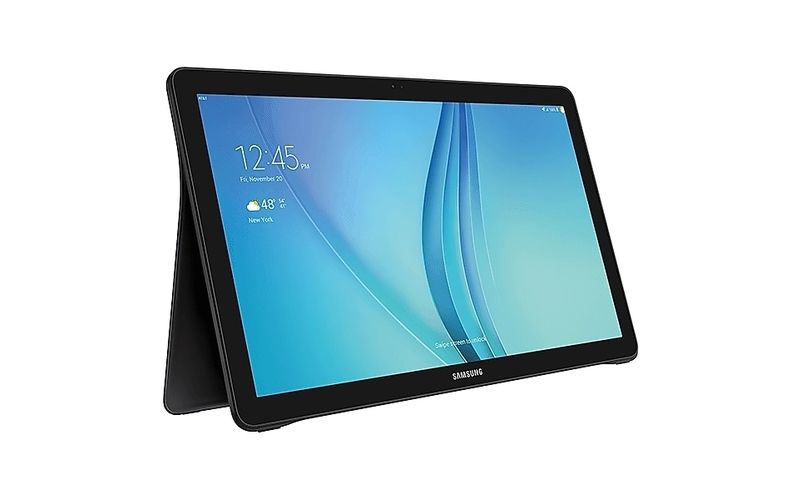 Last year, a rumor had claimed Samsung would soon launch a second-generation Galaxy View tablet. While the tablet has not been made official yet, it has now been spotted on the FCC website with the model number SM-T927A. The model number of the tablet confirms it is headed to AT&T in the US, just as the rumor had claimed last year.
Samsung Galaxy View 2 to Sport a Smaller Display Than its Predecessor
The Samsung SM-T927A FCC filings reveal the tablet will measure 263 (L) x 417 (W) mm in terms of physical size. In comparison, the first-generation Galaxy View tablet measures 275.8 x 451.8mm. Quite clearly, the Galaxy View 2 will be more compact than its predecessor. As for the display size, the FCC filings reveal the tablet will have a display measuring 438mm or 17.3 inches diagonally. It was previously rumored that the Galaxy View 2 will come with a 17.5-inch display.
Apart from the display size and physical dimensions, the Galaxy View 2 FCC filings also suggest the new model may not be a significant improvement over its predecessor in terms of battery life. While the Galaxy View came with a 64Wh battery, the upcoming Galaxy View 2 will have a 45.6Wh battery under the hood. Even though the battery capacity is lower, the much more efficient internals should allow the second-generation model to deliver similar battery life as the original model. In terms of connectivity, the tablet will support the Wi-Fi 802.11 a/b/g/n/ac and Bluetooth 5.0 Low Energy standards. The rest of the tablet's hardware specifications are yet to be revealed. It is possible that Samsung may showcase the Galaxy View 2 at its Mobile World Congress 2019 press conference in Barcelona next month.
The original Galaxy View tablet, which came out in October 2015, featured a massive 18.4-inch display with Full HD resolution. It ran on an Exynos 7580 octa-core processor, coupled with 2GB of RAM and up to 64GB of internal storage. Aside from a smaller display and battery capacity, we expect the Galaxy View 2 to be a huge upgrade over its predecessor in all other areas.