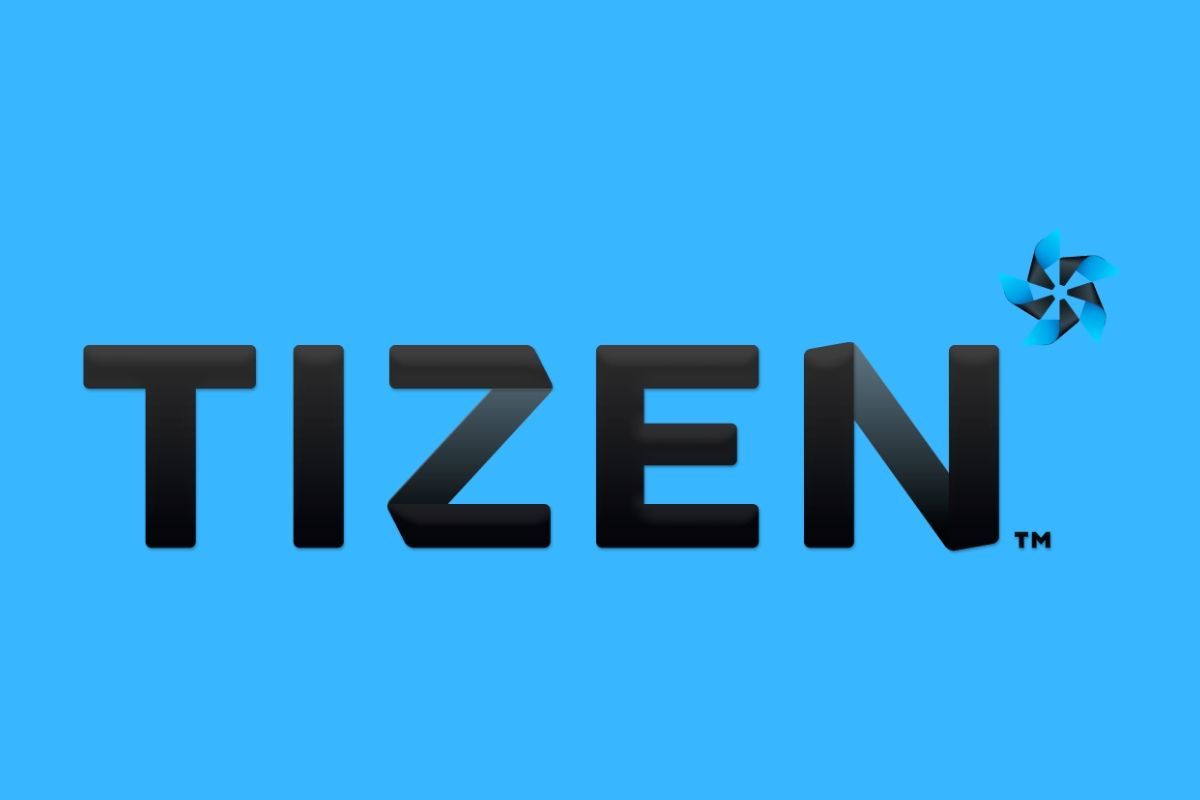 Similar to the smartphone market, the TV market is going through a phase where various OEMs are ditching their software in favor of adopting smarter platforms like Android TV, Roku, and Fire TV, all of which have support for a wider range of apps, games, and services. Now, Samsung has announced that it is opening up its smart TV platform to other TV manufacturers around the world. This announcement was made during the South Korean electronics giant's developer expo, Samsung Developer Conference (SDC) 2019.
Samsung also announced new developer tools that will help app and game developers in fastening the app development process.
Wits is a new tool that automatically uploads the code edit to a Tizen-based TV so that developers can see the updated app immediately, trimming app development time.
EastST is a feature that makes testing content playback much easier so developers don't need to build their own content playback modules. This means that developers can easily check whether the content is playing on the TV as intended.
TIFA (Tizen Identifier For Advertising) offers TV users an option to opt-out of or limit advertisement tracking and user targeting.
What Is Tizen & What Features Does it Have?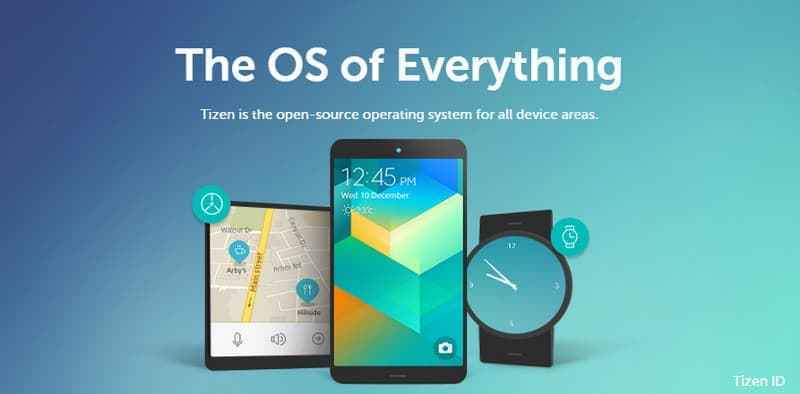 If you don't know what Tizen is, it's an open-source Linux-based operating system that can run on smartphones, smart TVs, smartwatches, cameras, and wearables. Smartwatches based on Tizen such as the Galaxy Watch Active, Galaxy Watch, and Galaxy Fit series are already available in the market and quite popular. Plus, all of Samsung's smart TVs are based on Tizen. It first started as a Linux flavor and was then merged with Samsung's then failing Bada OS. While the platform is open-source, many tools that are used to build apps and services for Tizen are owned by Samsung, so the platform is largely dependant on Samsung's efforts.
Tizen has a large collection of apps and services, including media streaming apps like Apple TV, BBC Sports, CBS, Discovery GO, ESPN, Facebook Watch, Gaana, Google Play Movies & TV, HBO Go, Hotstar, Hulu, Netflix, Prime Video, Sling TV, Sony LIV, Spotify, Vudu, YouTube, YouTube TV, ZEE5, and Samsung's own TV+ service. It is also compatible with various connectivity features like Bluetooth, Wi-Fi, Miracast, DLNA, and Apple AirPlay 2. It also features support for various AI-powered digital voice assistants: Alexa, Bixby, and Google Assistant.
Will Samsung's Step To Open Tizen For Other TV Brands Help It In Gaining App Developer Traction Amidst Growing Competition?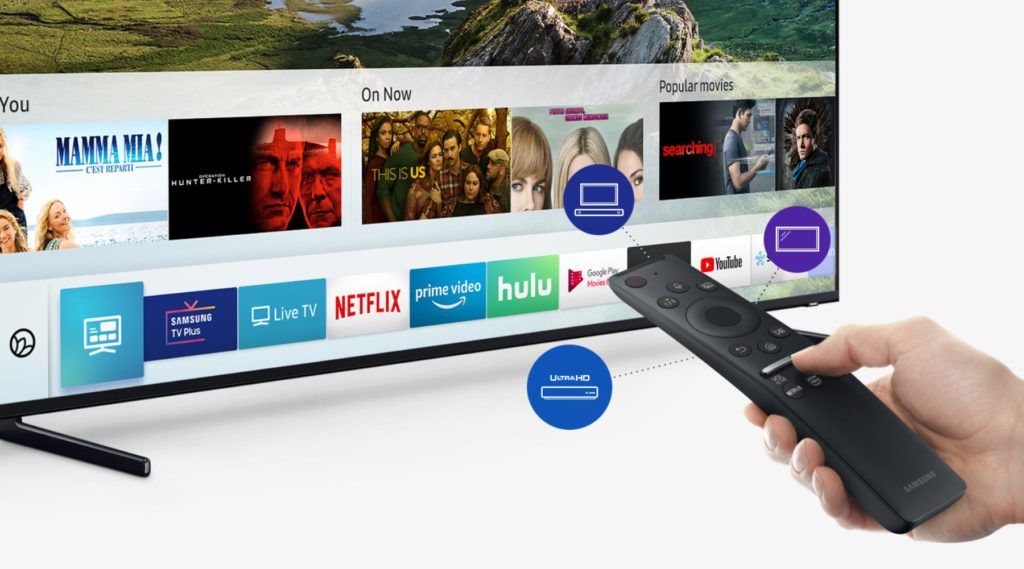 Of late, Amazon, Google, and Hulu tied up various TV brands. Google already has support from popular TV brands like Sharp, Sony, TCL, Vizio, and Xiaomi, as well as lesser-known brands like HiSense, Lloyd, MarQ, Micromax, Motorola, Onida, Philips, Sanyo, and VU. Plus, smart TV box makers and IPTV providers like ACT, Airtel, Anker, Flipkart, MediaBox, Nvidia, SK Broadband, Telus, Vodafone, and Xiaomi have released Android TV-based products. On the other hand, Fire TV Edition smart TVs from Grundig, Insignia, JVC, and Toshiba have been released this year.
One of the main reasons people prefer Android TVs is due to the excellent collection of media streaming apps and the Built-In Chromecast feature. Built-In Chromecast lets Android, Chrome OS, iOS, iPadOS, macOS, and Windows-based devices to cast audio and video to Android TV-based devices. Chromecast is very efficient and reliable, at least compared to other solutions like Miracast and Wi-Di. Plus, there's deep integration with Google Assistant and Google Home ecosystem.
While Samsung's Tizen platform for smart TVs already has support for various audio and video streaming apps, as mentioned above, consumers are speedily adopting smart TVs and expect their favorite apps and services to be there so that they don't have to invest in yet another smart TV box or smart TV stick. In the future, we might see even more multimedia and TV-On-Demand services over the Internet, and having solid traction among app developers and consumers will surely help Tizen in further adoption.
Since Tizen already has support for AI voice assistants Alexa, Bixby, Google Assistant, and casting solutions like AirPlay 2 and Miracast, opening the platform up to third-party brands will give Samsung a wider reach to a lot more TVs. This could help the company in improving Tizen's brand recognition and give developers a good reason to develop apps and games for the platform due to its wider reach. Who knows, it might even help Tizen-based wearables, smartwatches, and smart speakers and their integration with Tizen-based TVs.