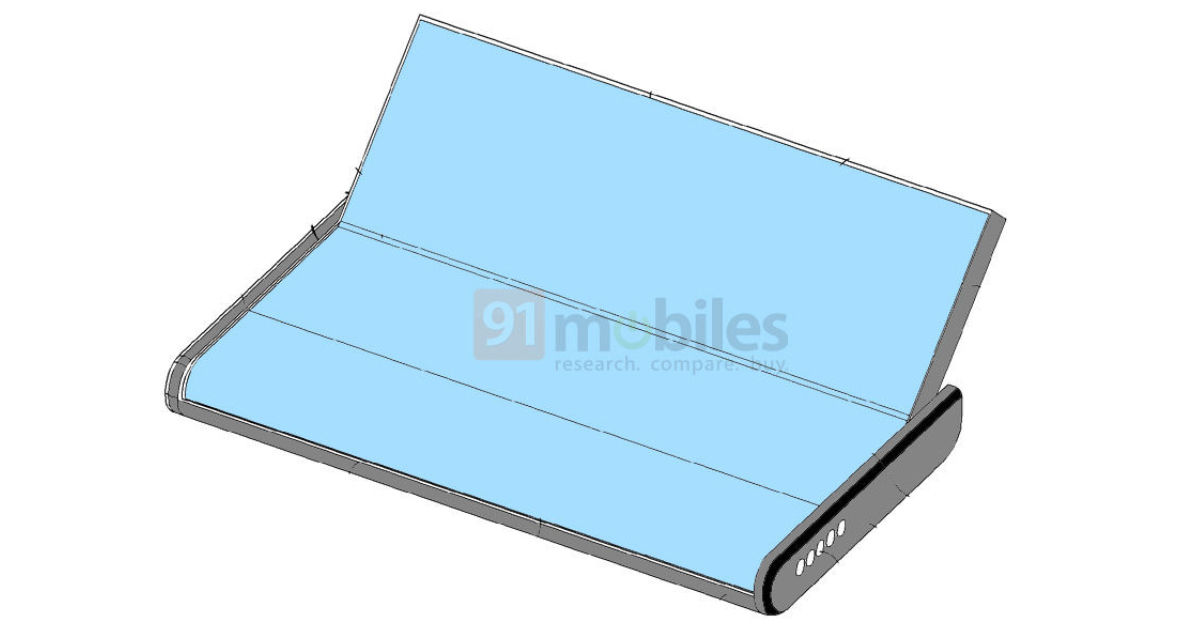 Samsung might be working on a new foldable smartphone form factor. The company has currently launched two types of foldable smartphones. One of the two launched foldable smartphones from Samsung has a clamshell foldable display, whereas the other has a folding mechanism similar to opening or closing a book. As per several reports in the past, the company is working on a dual folding screen foldable smartphone as well. The latest patent filed by Samsung reveals that the company might launch yet another form of a foldable smartphone that also includes a sliding display mechanism. Let's take a look at the patented Samsung Galaxy foldable smartphone design, images, and other details.
Samsung sliding, foldable display phone
Samsung might launch a new slidable display smartphone that can also fold. Images of the patented tech have leaked via the World Intellectual Property Organisation. The multiple patent images, spotted by 91Mobiles, suggest that the company could be working on a smartphone, whose screen extends towards the right. Users can also fold the display at various angles with the help of the hinge mechanism when the sliding display is not in use.
While the sliding display is aided by a rollable motor below the display, the folding mechanism will be possible with the help of a hinge below the screen on the right side of the device.
The folding mechanism is such that users can slide and expand the display or convert the display into something like a "Flex Mode", which is found on Samsung's Galaxy Z Fold 3 foldable smartphone. 
Filing a patent does not necessarily mean that the device will see a launch. It simply suggests that Samsung is currently developing the tech and such patents help secure the tech from competitors. If the company does manage to launch such a smartphone with a sliding, folding display, it is likely to be the first worldwide. The likes of Oppo and LG have already teased their concept of a smartphone with a sliding display. However, these devices did not see a launch date. Will Samsung take the lead yet again? Only time will tell.