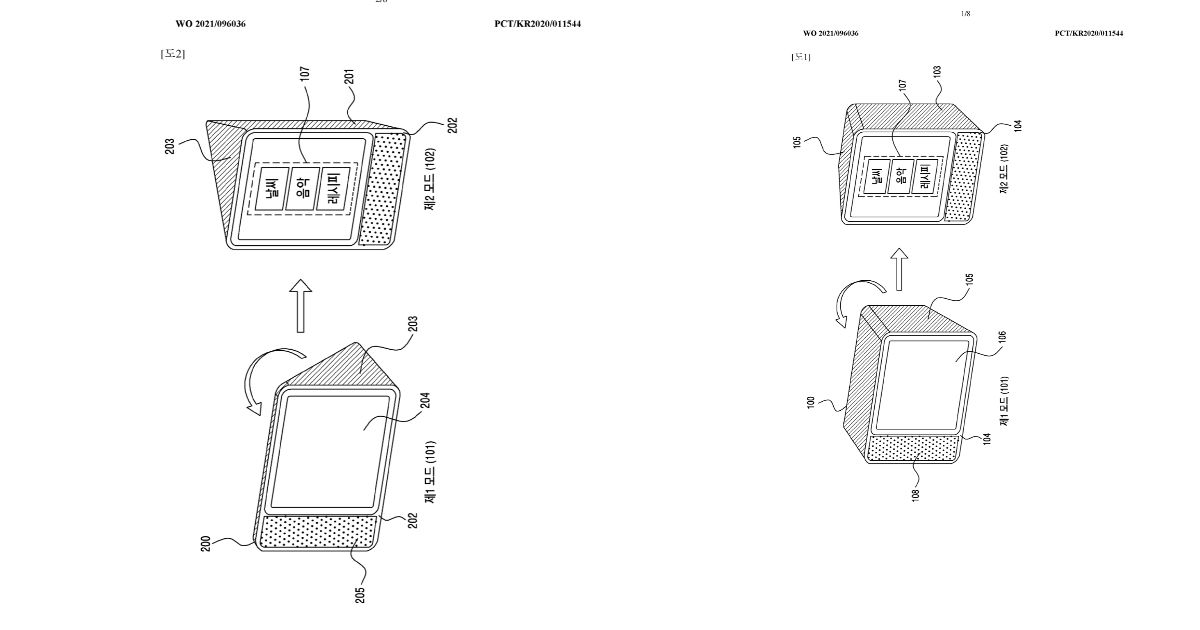 Samsung could soon launch a smart display. The company has filed a patent for an AI speaker with a display on it. The patent filed on the WIPO (World Intellectual Property Organisation) reveals that Samsung's smart display will have a microphone to take inputs. The output of these inputs is likely to be displayed on the small square-shaped screen. It will also have a speaker and a processor "electrically connected to the display." There is no mention of which assistant will the company use for its AI speaker. Let's take a look at the upcoming Samsung AI speaker that could launch soon.
New Samsung smart display in the works
Samsung could soon launch a new smart display. It has filed a patent for an AI speaker that looks a lot like the Google Nest Hub.
The patent images reveal that the upcoming Samsung smart display will have a display at the front. It will be adjacent to the other two surfaces, thus making it look a lot like the Google Nest Hub. Furthermore, the speaker can take voice inputs, courtesy of the in-built microphone. It will respond to the inputs by display the results on the screen or via the speaker. The patent description further reveals that the upcoming smart speaker will come with a voice recognition function. It will come with internals under the hood to process these inputs and display them on the screen.
It is unknown which voice assistant will Samsung go for with its smart display speaker. Our best guess is its own Bixby voice assistant. However, Bixby isn't the best when compared to other virtual assistants like Google Assistant or Amazon Alexa. It would be interesting to see if the company launches its smart display with Bixby along with Google/ Alexa voice assistant support.
Samsung has not yet confirmed the launch of its smart display. Filing a patent does not necessarily mean that it will launch commercially. However, looking at how the company is slowly expanding its product portfolio, we can expect some development in the coming days.
What are your thoughts on a Bixby-powered smart display? Do let us know in the comments below.