Ever since the first AirPods came out, TWS buds have become a hot commodity. While many companies are focusing on making them affordable, the segment in the range of Rs. 15,000 is also of huge interest to buyers. Sennheiser has made this segment even hotter, by launching the Sennheiser CX Plus, the successor to their already successful CX pair of buds. The new pair packs in ANC and a slightly different design and are pitted deeply against rivals such as the Sony WF1000MX and the 2nd-gen AirPods. So, are these TWS earbuds worth your attention? Let's find out in our review!
Sennheiser CX Plus: Design and Fit
The Sennheiser CX Plus, as the name suggests, is "Plus" in size too!
The chunkiness of the earbud comes with its set of pros and cons. The large size of the earphones fills most of your outer ear which helps cut a lot of the ambient noise. This also yields it a larger touch surface area but then, that also results in more accidental touches. So it's a double edged sword. But I have to give it to Sennheiser for making the touch surface super responsive. The flat surface also makes it easier to use.
The charging case is on the thicker side. It has a matte-finish plastic-build with a flat top to rest your thumb while you hold it. There's an LED indicator on both, the TWS and the case, for battery and pairing status. You also get USB Type-C charging support.
Although the CX Plus is bigger than most TWS, the fit is pretty secure.
Be it long workout sessions or running, the buds sit snugly in the ear canal. They are also IPX4 certified, so occasional splashes shouldn't be an issue.
Sennheiser CX Plus: Controls and App
The Sennheiser CX Plus can be controlled via the Smart Control app that lets you customize the touch commands: single tap, double tap, triple tap and touch and hold to map out functions like play/pause, ANC/transparent mode, previous/next track, increase/decrease volume, pairing mode etc. I feel this made the experience of using these TWS earbuds a whole lot seamless. There were some accidental touches now and then, but I'd like to let that slide.
Inside the Smart Control app, we get a 3 band-EQ with genre based presets and custom EQ options. We have a Bass-Boost mode, which I personally keep always-on for slightly pumped up bass. There's also a Podcast-Mode which makes the mixed more vocal-focused.
Two of my favourite features include Side-tone, which lets you adjust how much of your own voice you'd like to hear while on a call, and Sound Zones, which lets you customize the music/audio based on location. I was able to set EQ and noise cancellation settings for different places, be it workplace or home, and the settings would change accordingly.
Lastly, there also an option to switch to transparency mode which I frequently used while I was at work. It helped me navigate through my calls while simultaneously letting me monitor the loudness of my voice at my work-desk.
Sennheiser CX Plus: Sound and ANC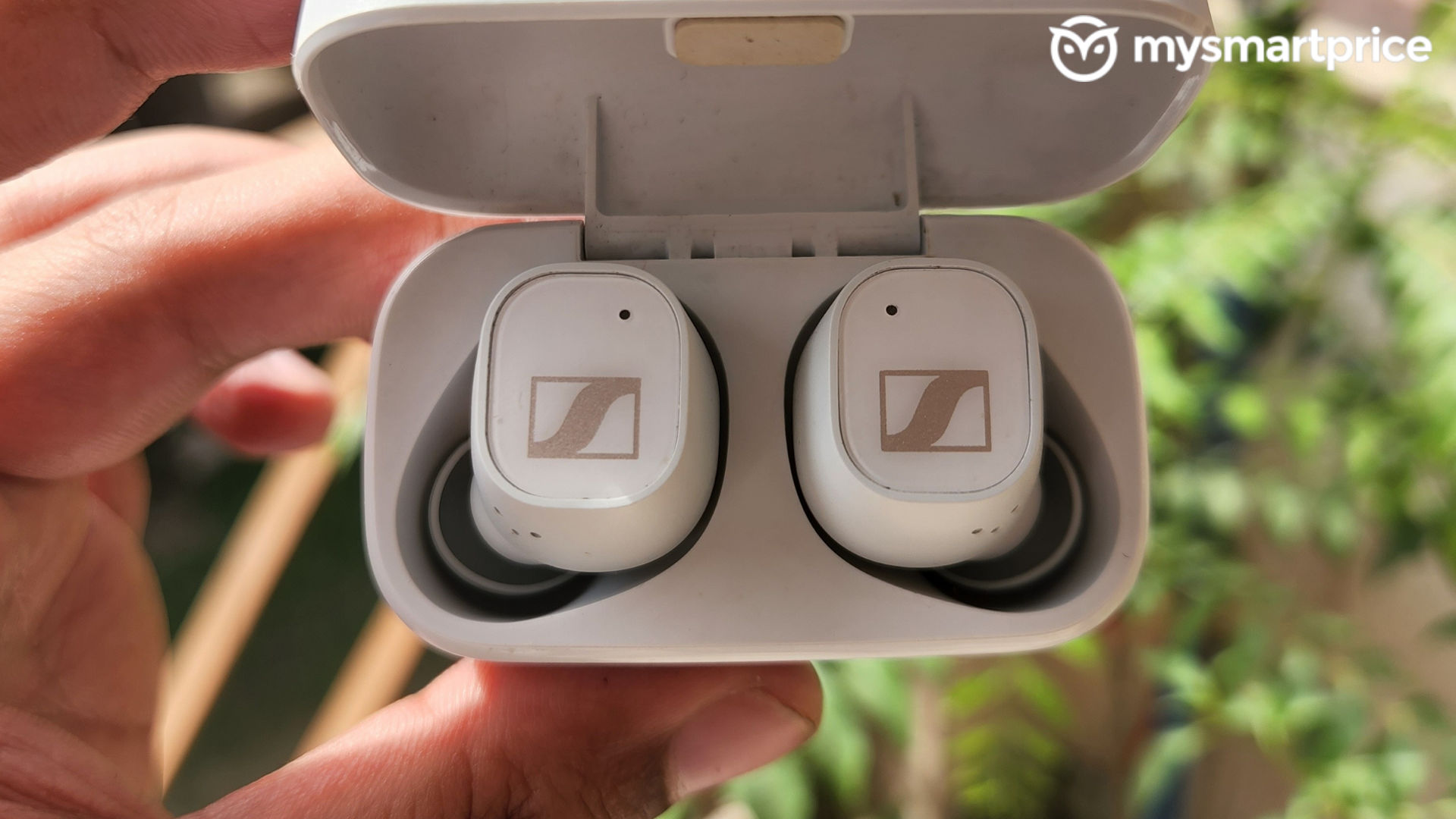 The CX Plus packs in a 7mm driver which pumps out a clean comprehensive sound with bass being well rounded and the presence of subs is evenly felt. The vocals sounded crisp and the high-frequencies had a slight boost.
Active noise cancellation (ANC) does its job by rolling off the rumbles and cutting a lot of the shrills. Overall it's very comfortable as there is no suction-like feeling when ANC is switched. However, I felt that the noise cancellation was a little underpowered as there was room for more powerful cancellation.
The Sennheiser CX Plus also offers aptX, aptX Adaptive codec support which does make the sound staging and instrument separation better.
It was quite noticeable while listening to Aswekeepsearching's album 'Zia',
Being a Post Rock album, it has multiple elements of acoustic as well as electronic instruments yet the CX Plus was able to deliver the sound separation of various instruments neatly. I listened to a lot of Blues, Rock and Metalcore and enjoyed it. But, due to the smaller size of the driver (7mm), I felt the absence of the extra-oomph of the bass. While listening to Hip/Hop and EDM tunes, I turned off the Bass-Boost mode and pumped-up the bass and mids in the EQ which covered up for the smaller sized driver.
Sennheiser CX Plus: Mic Quality
Both the earbuds are equipped with a pair of dual mics for calls and voice assistant access. The independent earbud use allows the right and left earbuds to be used individually or as a pair.
The microphone quality is at par with the earphones around this range, namely the Samsung Buds 2, OnePlus Buds Pro, AirPods 2nd Gen, and is okay-ish for both indoor and outdoor phone calls. However, it sounds a little muffled at the low end.
Sennheiser CX Plus: Battery Life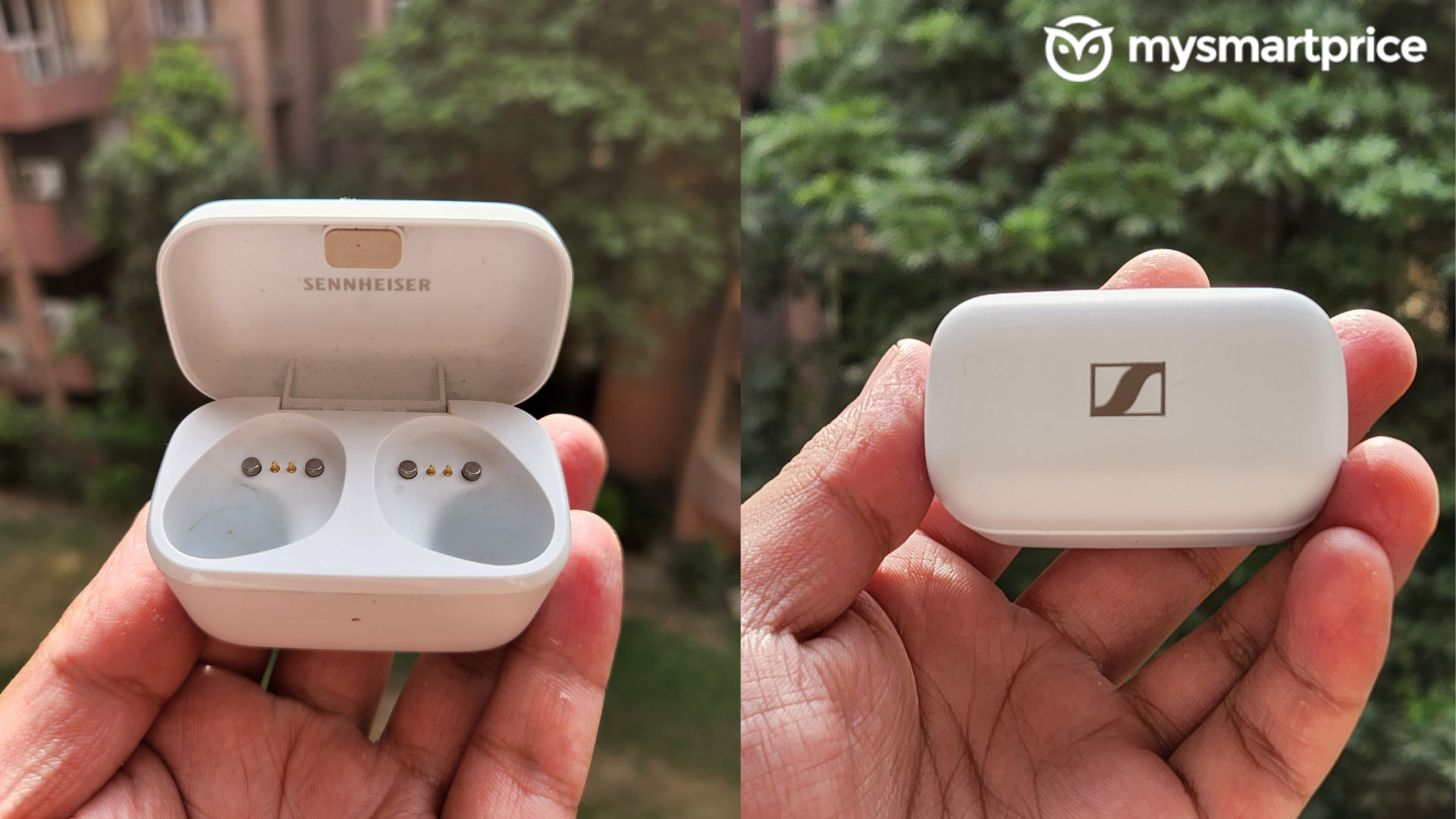 The Sennheiser CX Plus offers 24 hours of battery juice with the charging case. The earbuds alone deliver about seven hours of battery life.
The buds support quick charging and in just 10 minutes of charging, we got an hour's worth of playback. However, there is no support for wireless charging.
Verdict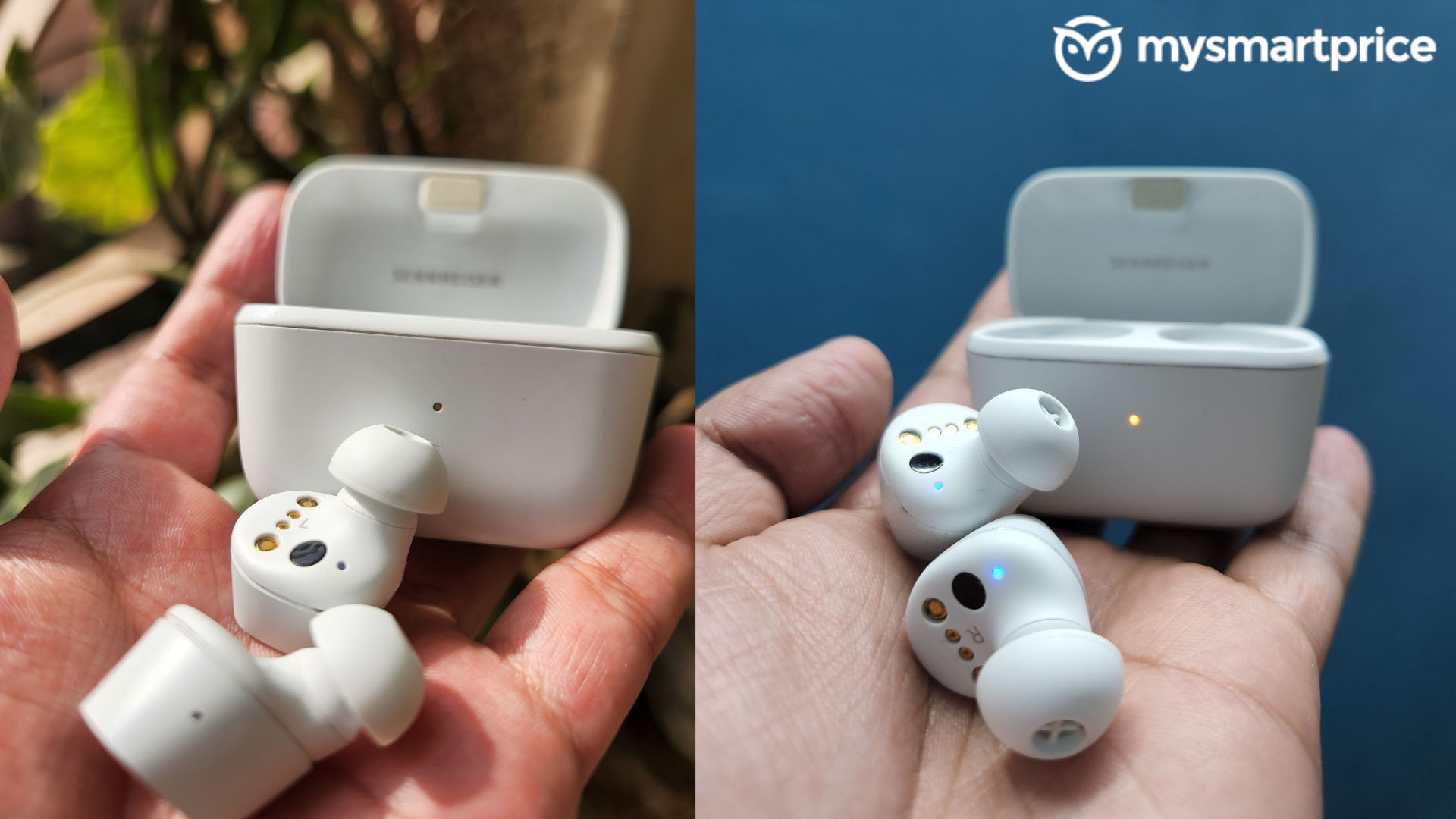 The CX Plus, priced at Rs. 14,990 offers a bunch of solid features with an intuitive app, ANC and the premium AptX support, which makes it deliver great audio quality.
However, I still feel there's a lot to be desired here. Things like multiband support for EQ in the app, bigger drivers and better active noise cancellation are some of the things I'd want to be fixed in perhaps the next generation. It would also have been nice if these were a bit more pocket friendly, and yes I mean both in terms of money and the size of earphones.
That said, the Sennheiser CX Plus is still a great pick, especially during the festive season when you might find it under Rs. 12,000.
The other alternatives include Sony WF1000MX, AudioTechnica ATH- SQ1TW (if mic quality is priority) and Sennheiser Momentum (for better design and aesthetics).
For iOS users, the Apple ecosystem would serve well with AirPods 3rd generation and even the AirPods 2nd generation and not to forget the AirPods Pro for the spatial audio, automatic device switching, fast-pairing ability and an overall seamless experience.
Sennheiser CX Plus
₹ 14,990