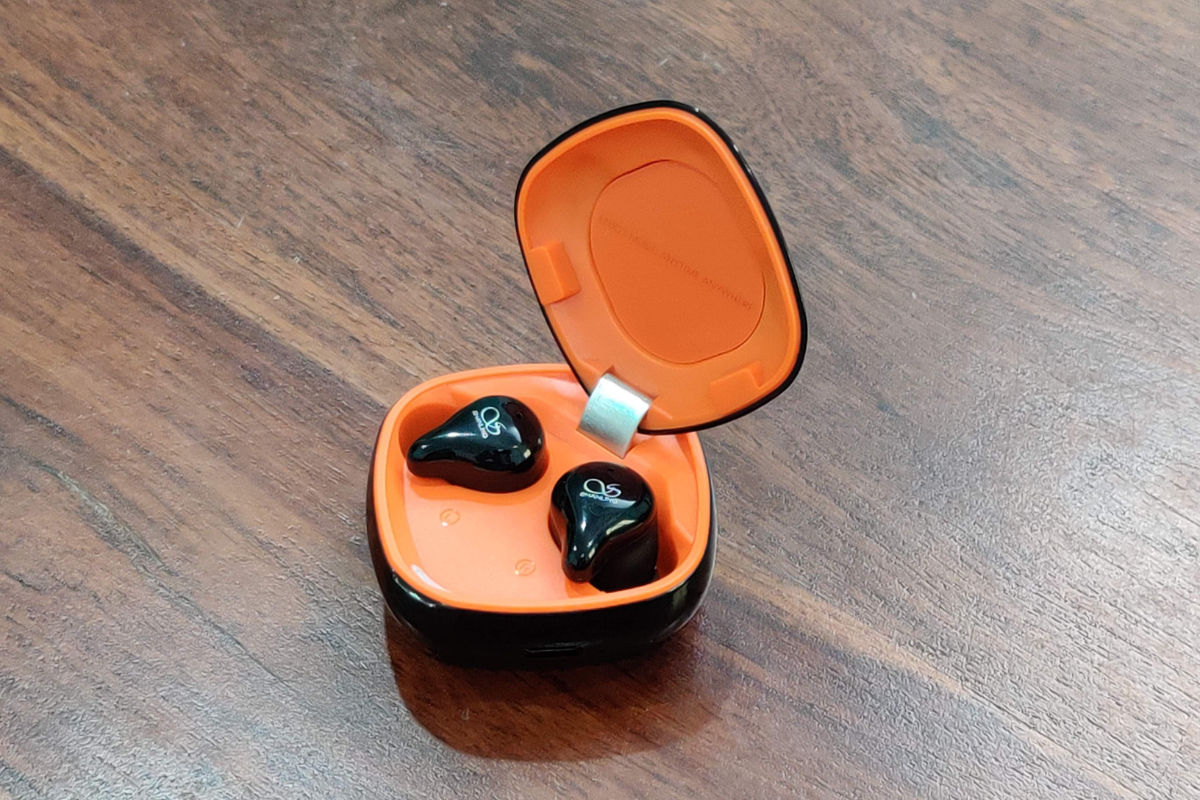 Dozens of new truly wireless earphones are being launched these days, all thanks to disappearing headphone jacks on smartphones. We've reviewed various models from multiple brands in the past, and only a few have managed to impress us. This year, more interesting models have been launched, and a lot of them cost significantly less than the earphones that were launched in the previous years. Today, we're reviewing the Shanling MTW100 true wireless stereo earphones.
If you are unaware of the brand, it's an audio firm based out of Shenzhen, China, and it was started in 1988. Apart from wireless earphones, it also makes portable DAPs, Bluetooth Amplifiers, and wired earphones. The MTW100 are its first set of truly wireless earphones, and they come in two variants: Balanced Armature and Dynamic Drivers. The Balanced Armature variants cost Rs 6,499, while the Dynamic Drivers cost Rs 5,499. The one we are reviewing today is the Balanced Armature version.
Design & Comfort
Shanling MTW100 design & comfort
The rounded-square-shaped case of these earphones is compact enough that and you easily carry them around in your jeans pocket without any concern. The outer finish is glossy, though, and scratches start appearing quickly. There's a USB Type-C port on the rear, accompanied by a status indicator LED.
There's no visible indent on the case so the way of opening the flap isn't very apparent when you first start using them. Moreover, the flap of the case doesn't have any weight to it, and the hinge is very loose (at least in our review unit). Overall, the flap of the earphones' case doesn't inspire any confidence in terms of quality. And the way the earbuds are meant to be kept in the case is quite confusing due to the illogical shape of the cavity.
Coming to the earbuds' design, they're compact and lightweight. They don't stick out of the ears, which is great. They feel comfortable even after hours of listening. They're also IPX7 rated for water-resistance, and the company is proud to claim that they would be safe even if they're fully submerged into water (albeit at a depth of less than a meter and for not more than 30 minutes). There are ultra-short stems on the earbuds that can be used to align the earbuds in the ears.
Audio Quality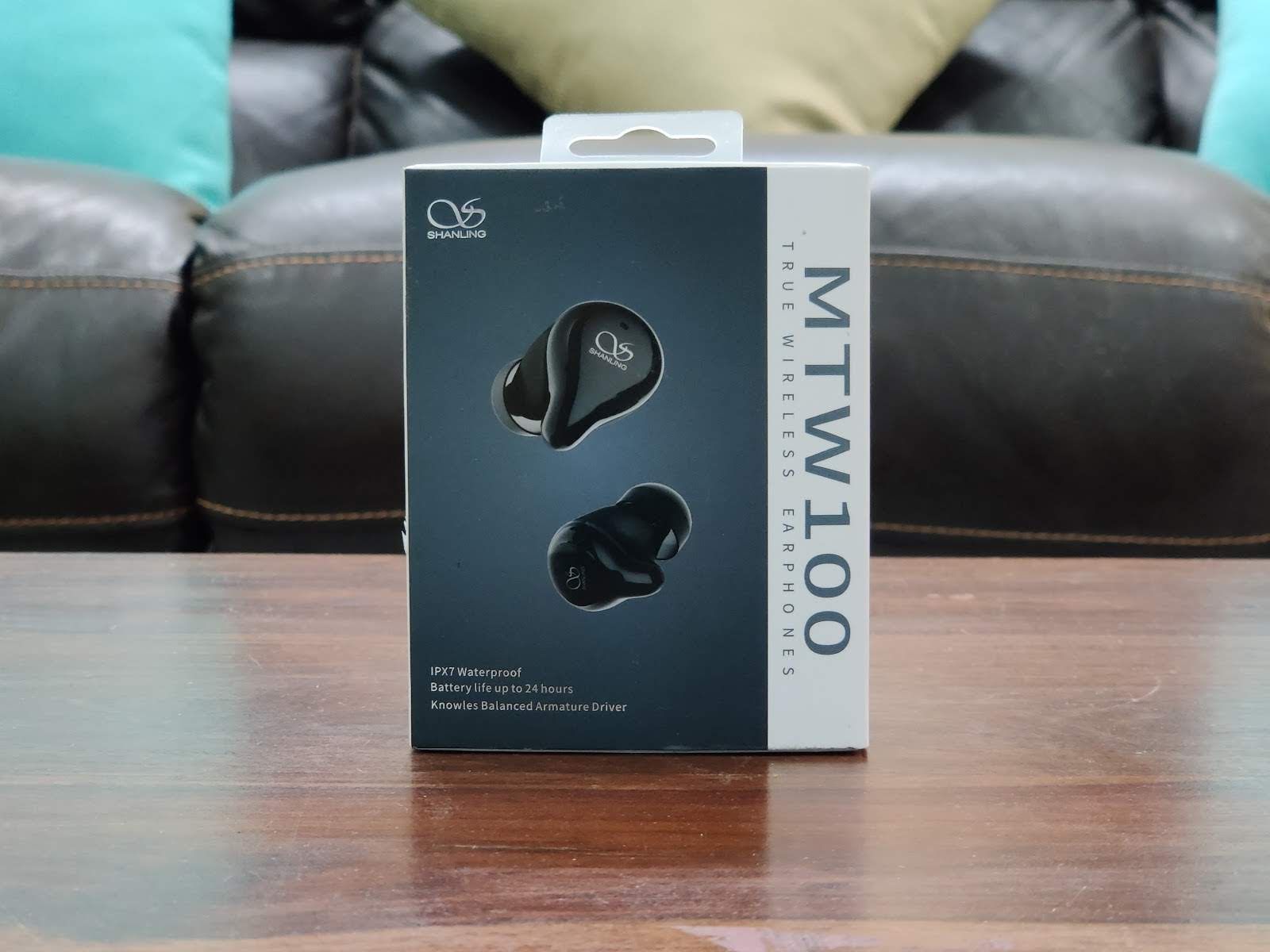 Shanling's first truly wireless earbuds feature a Bluetooth 5.0 chip, with support for AAC audio codecs. Support for aptX, a slightly better-quality audio codec than AAC, is missing, though. They also feature true wireless stereo connection, meaning, none of the earbuds have a master-slave nature. Moreover, both earbuds can be used independently, if you want to use only one of them. Since both of them have microphones, any one of them can be used to take calls.
The MTW100 are tuned for audiophiles, I would say, with none of the audio frequency spectrums dominating the other spectrums. The balanced armature drivers from Knowles are known to be of high quality. Vocals are clear and the highs are sharp. Bass has a good amount of thump to it, without being sounding boomy or muddy. However, bassheads might still not be satisfied with the MTW100. The whole audio spectrum sounds full-bodied, unlike most true wireless earbuds. Soundstage could've been better, but at this price, I am not complaining.
The lip-sync delay while watching videos was present, but it wasn't substantial. If you're someone who watches videos a lot, you should consider investing in earphones that have aptX or aptX LL. My Soundcore Liberty Air 2 earphones have significantly lower lip-sync delay. The Surrounding Awareness mode passes through outside audio into the ears, and it is useful while walking on the street or when you want to listen to music in the office but don't want to miss what your colleague is talking to you. There is a bit of lag in this mode, but that's to be expected.
The call quality was below par, and nowhere close to what the AirPods, Soundcore Liberty Air 2, and the Soundcore Life P2 offer. There's a bit of distortion and the voice sounds artificial. There's no companion app for either Android or iOS, so you can neither customize controls nor equalizer. They support displaying remaining battery life in Android's status bar and iOS' widgets section.
Battery Life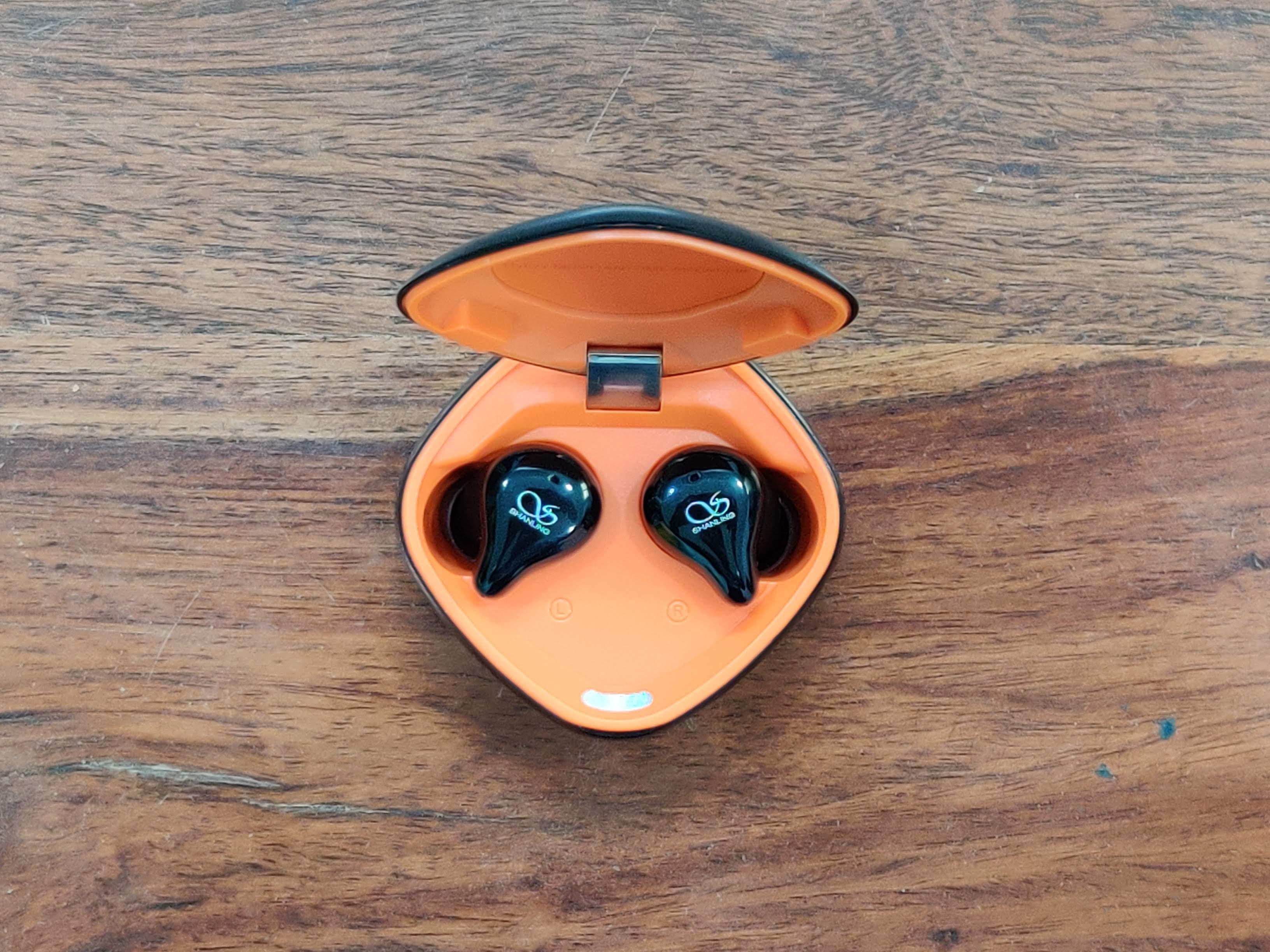 With one full charge, the Shanling MTW100 claim a battery life of seven hours on each earbud. The case offers three additional charges to the earbuds, taking the total battery life to 24 hours. In my testing, I found that the earbuds last at least six hours even with the volume set to 80 percent. If you're someone who listens to three-four hours of music every day, you should expect these earphones to last a complete week on a single charge.
The earphones have a USB Type-C port, and they take an hour and a half for a complete charge. There's wireless charging, too. There's no quick charge functionality, something that's available on similarly priced true wireless earbuds.
Conclusion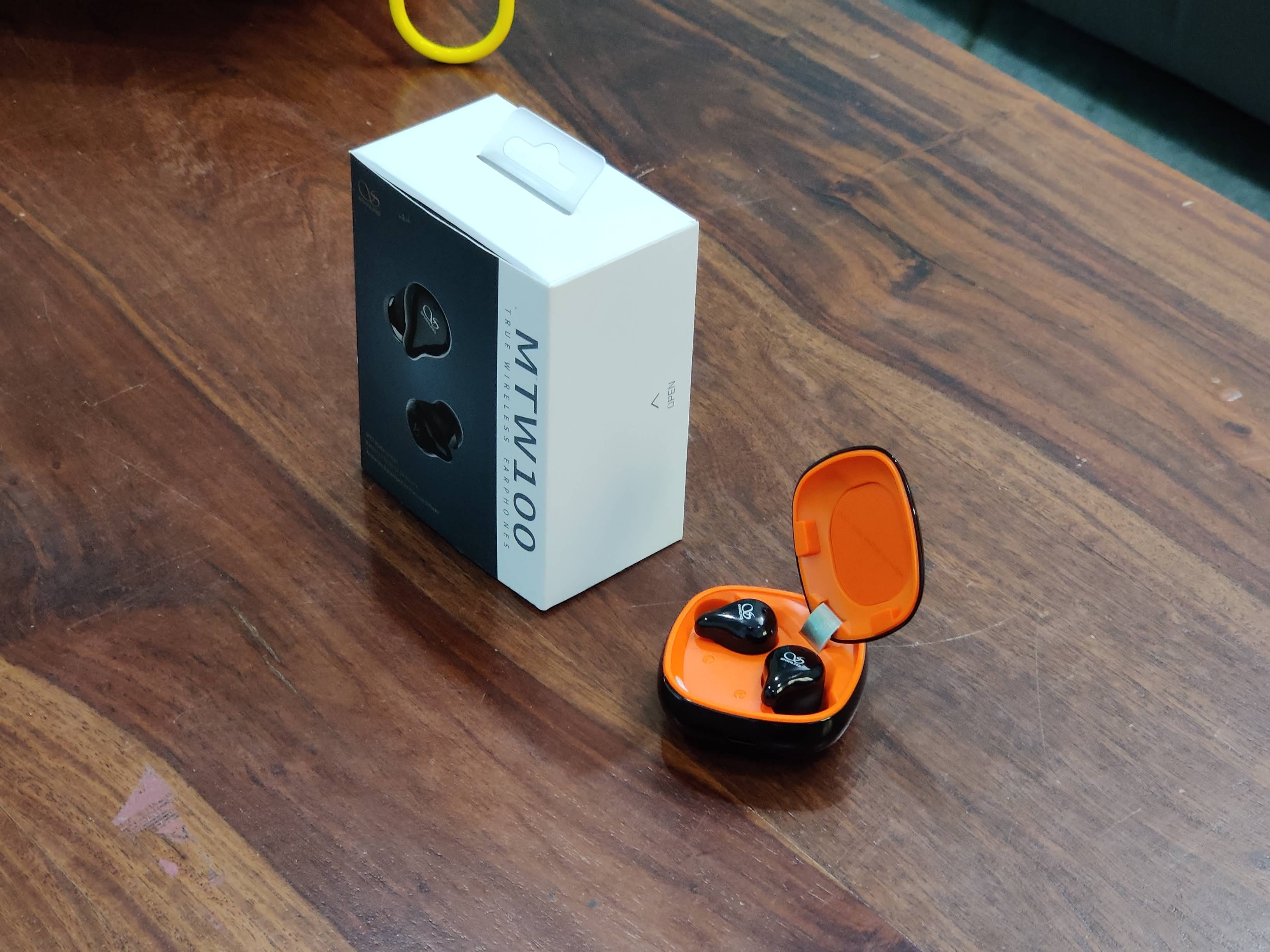 The Shanling MTW100 are a good first attempt at truly wireless earphones from the company, but they're not perfect. The audio quality is one of the best in the price segment, thanks to its relatively neutral and full-bodied audio. The earbuds, as well as the case, have compact sizes and the earbuds have a water-resistant design. The battery life is pretty good and there's USB Type-C charging as well as wireless charging (in Balanced Armature versions).
Its shortcomings are mostly related to the feel of the case's flap, the scratch-prone glossy finish, and strictly average call quality. The aptX audio codec could've been there, too, especially since similarly priced offerings from 1More and Soundcore offer the high-quality audio codec from Qualcomm.
Shanling MTW100 Balanced Armature
INR 6,499
What Is Good?
Good audio quality and relatively full-bodied sound.
Good battery life.
Water-resistant design.
Compact case.
USB Type-C port.
Wireless charging.
What Is Bad?
Bad case design.
Glossy case finish scratches easily.
No support for aptX codec.
No companion app.