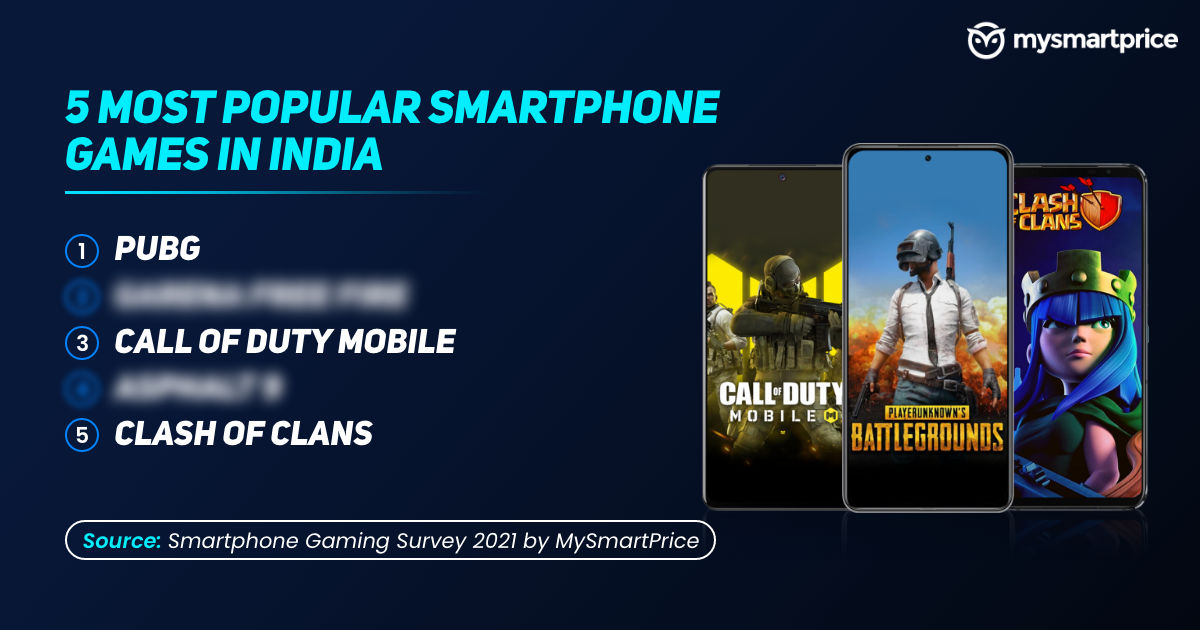 It is no secret that smartphone gaming has evolved rapidly in India over the past few years. And, there are a few reasons for it:
Typically, smartphones have a low cost barrier to entry for gaming. This is not limited to the hardware but also the gaming software.

High quality AAA titles such as PUBG Mobile, Call of Duty Mobile, Asphalt 9, Fortnite, and more have started invading mobiles further luring gamers.

Thanks to some of the best rates for 4G services in India, competitive multiplayer gaming has seen a massive growth as well. In fact, it has created a parallel ecosystem of hardware and content creators (streamers).

A raging global pandemic has altered normal life and forced people to stay inside their homes, further providing an impetus to mobile gaming.
So, at MySmartPrice, we decided to conduct our very first Smartphone Gaming Survey in India. And, the results are quite interesting.
Most Popular Smartphone Game in India
Yes, PUBG Mobile India was banned in India back in 2020. Yes, there's a replacement called Battlegrounds Mobile India made by Krafton that's slated to launch soon. But, that hasn't deterred PUBG fans from finding ways to play the game. Our survey results reveal that a whopping 65.1% of our respondents still prefer playing PUBG Mobile over other games. A distant second was Garena Free Fire with 18.5% of the survey respondents voting for it. Fun fact: Free Fire stories are a big traffic churner on our MySmartPrice Gear blog. MySmartPrice Editorial team's favourite Call of Duty Mobile came in third at 8.2%.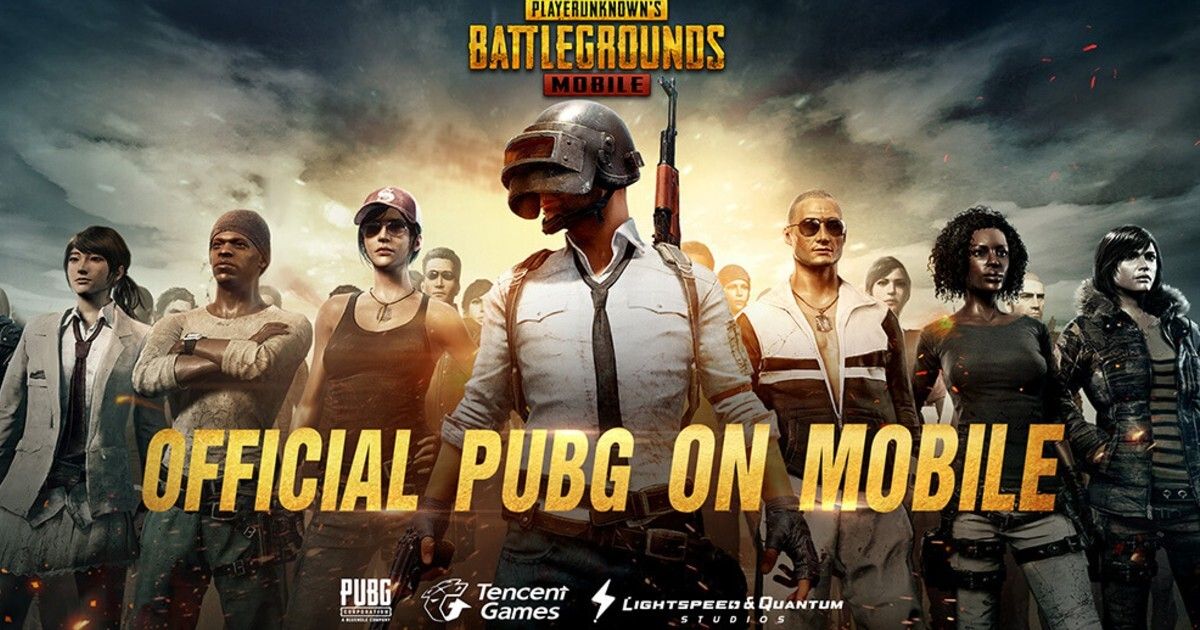 Do Gamers Actually Spend Money on Mobile Games?
Now, India is typically known to be very careful with spending generally, and even more so when it comes to gaming. And, that rings true in our survey results as well. A vast majority — 61.4% to be exact — said they don't spend on in-app/game purchases. Not very surprising. Which is possibly the reason why most Android games on the Play Store service in-app ads in order to monetise.
Which Phones to Gamers Prefer for Gaming?
We all know by now that Xiaomi is the most popular smartphone brand in India. By extension of that fact, our survey has also revealed that it is the most popular gaming phone brand in our country by garnering 27.2% of the votes. This despite the fact that the brand has no dedicated gaming phone under its kitty. Realme follows it closely with 19.9% of the votes. And, conventional wisdom tells us that most of these phones would be under the sub 20k price category for both Xiaomi and Realme.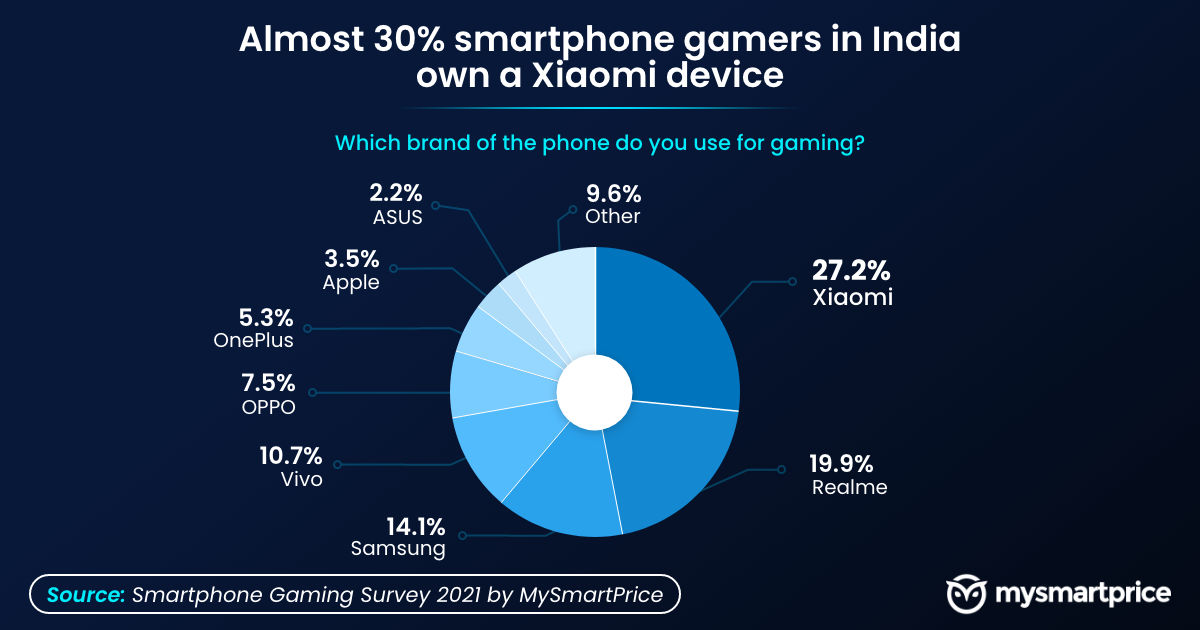 Does that mean, there's a strong opportunity for Xiaomi and Realme to launch a gaming-specific phone in that price range? The only phone that comes close to being considered a gaming phone in this price range would be the Poco X3 Pro.
How Often and When Do Gamers Like Playing Mobile Games?
Another pretty straightforward result that emerged from our survey was 85.3% of our survey respondents played games daily without fail. And, a huge chunk of that audience, preferred gaming from 9pm to 12am.
What Matters the Most in a Gaming Phone?
Gaming phones are a special niche alright. But, what big number of gamers want is a powerful processor, which is the heart of any phone, not just a gaming one. And, here we were expecting physical triggers to matter the most. Sometimes, it's just the basics that matter.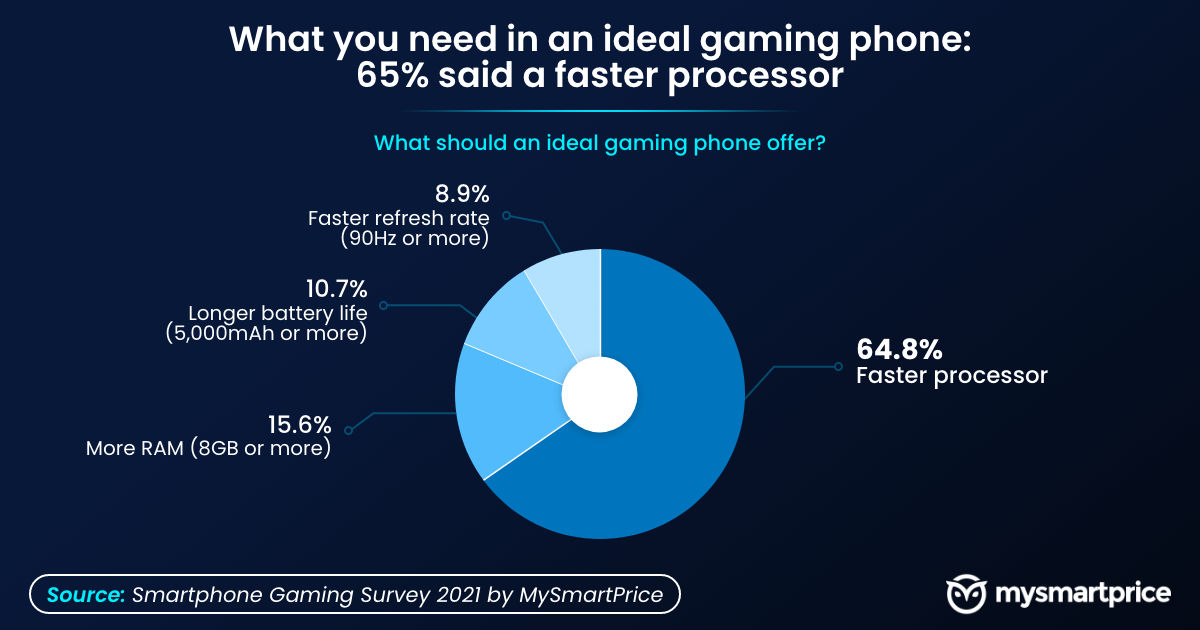 Gamers Want Better Cooling Systems But There is No Such Thing

Gamers in india feel that heating is the biggest problem plaguing phones right now. They also want liquid cooling in their phone. But, here's a fun fact. Liquid cooling, as marketed by smartphone brands, doesn't really mean much and won't really help keep your phone cool. Read this to know more.
If Not a Phone, Indians Play on a PC More than an XBox or PlayStation
Now, not everyone plays on a mobile phone so we asked our respondents to pick their choice of gaming hardware. And, an overwhelming majority, 56.3% picked the PC. Coming in second, to our surprise, was the iPad. We presumed that the Sony PlayStation would actually take the second spot, which comes in third here.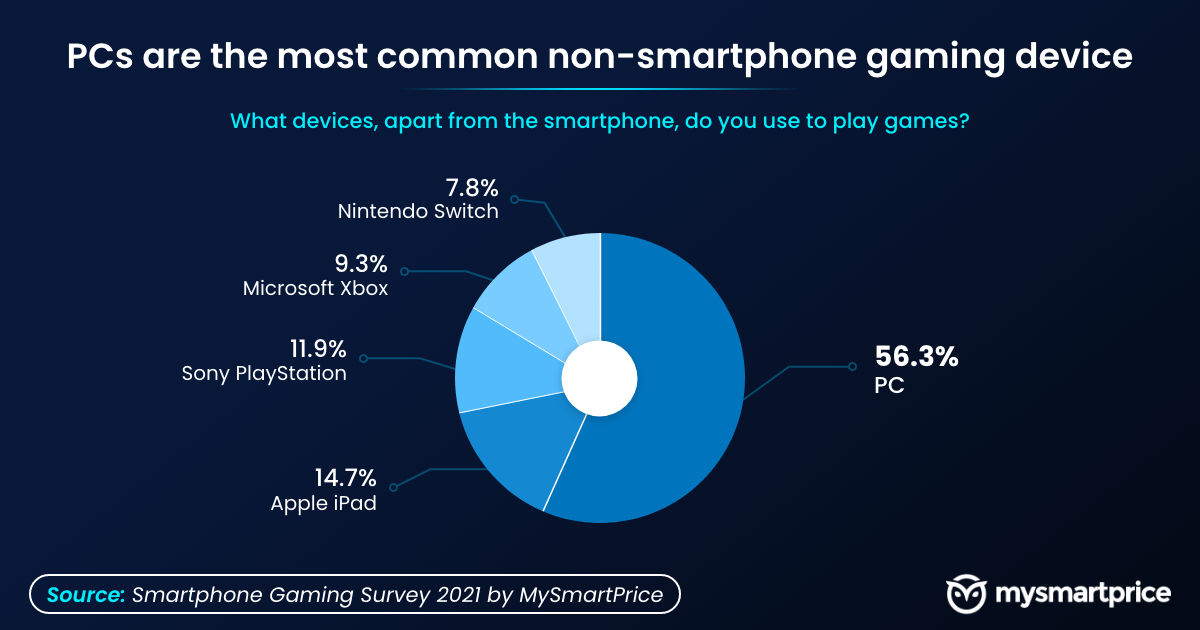 The State of Mobile Gaming in India Survey
A lot of our insights from our very first Smartphone Gaming Survey only reinforces conventional wisdom about mobile gaming in India.
Gamers don't spend money on in-game purchases.

The processor is always the king.

No matter what category, Xiaomi and Realme are definitely leading the pack when it comes to most popular phones online.
Furthermore, it goes without saying that PUBG has a rabid fanbase that refuses to part ways.
What do you folks feel about the results? Let us know in the comments below.
Thanks for reading till the end of this article. For more such informative and exclusive tech content, like our Facebook page