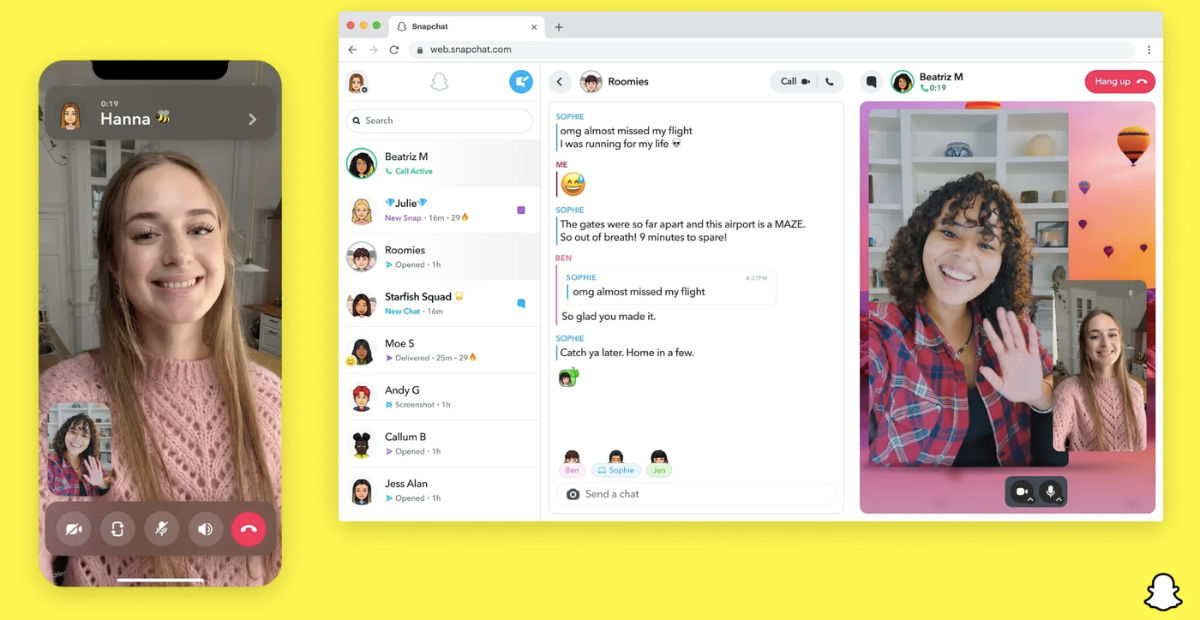 Snapchat, despite being one of the most popular social media apps has always avoided the Windows platform whenever asked. The platform is available only for Android and iOS operating systems. Snapchat has never provided support to any query regarding the Windows platform. However, it seems that things have changed now. A report from Windows Central states that Snapchat finally has an app for Windows operating system that is now available in the Microsoft store for Windows. The app has finally arrived on the Microsoft Store as a Progressive Web App. So what is it and how to use Snapchat on Windows? Let's discuss that in this article.
Snapchat Available on Windows as a Progressive Web App
#Snapchat, which avoided the #Windows platform with no official apps or support, has finally arrived on the Microsoft Store as a Progressive Web App.

According to Windows Central, Snapchat's Progressive Web App (PWA) will run through Microsoft Edge on Windows 10 and 11 PCs. pic.twitter.com/sfMJHi024C

— IANS (@ians_india) November 27, 2022
The report from Windows Central states that Snapchat arrives as a Progressive Web App or a PWA on Microsoft Store. This means that the app is built on the web version of Snapchat and is backed by Microsoft's Chromium-based Microsoft Edge. This is not a full version of the app that we get to see on smartphones. The app has a size of just 1.4MB. As the app is backed by Microsoft Edge itself, you will get to see the app in the Start Menu, notification support, and at more places.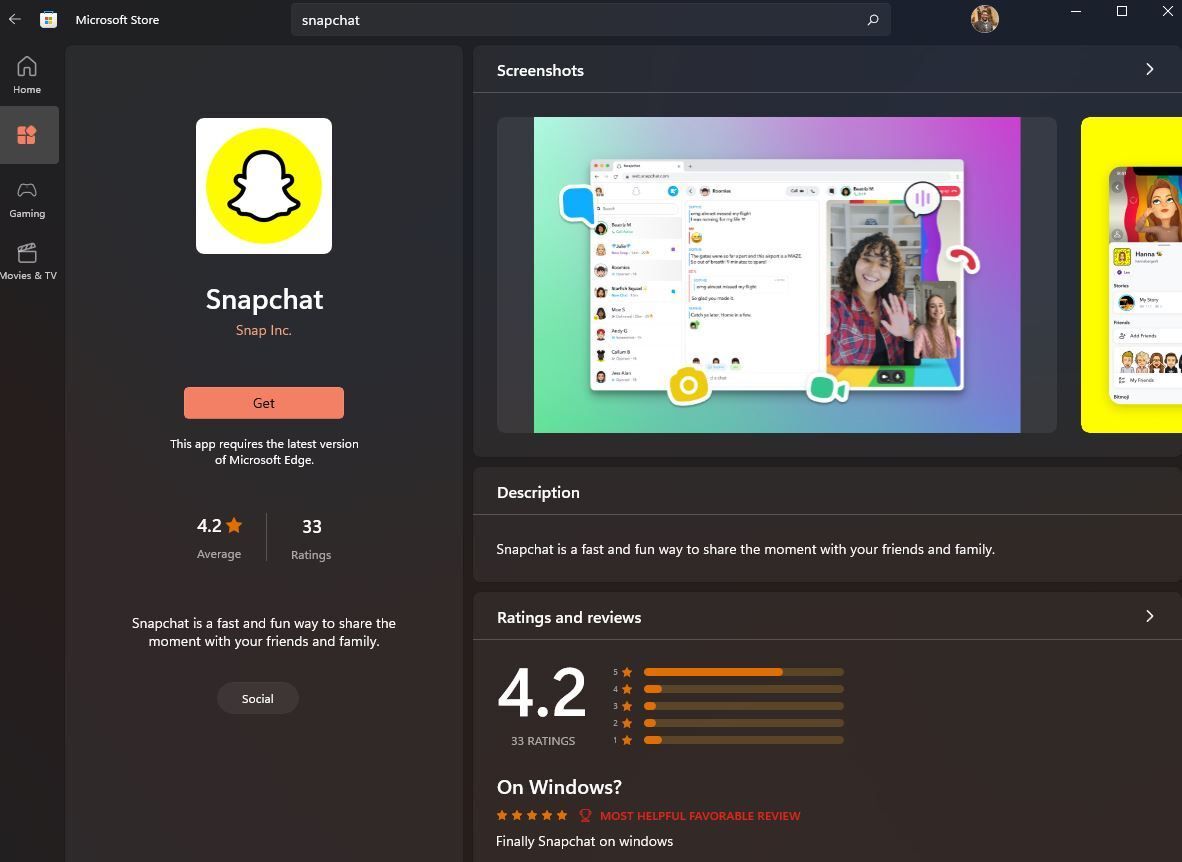 MySmartPrice verified the presence of the Snapchat app on its Windows system. You can check out the screenshot above for that.
There are no official criteria on what requirements your system needs to have to run Snapchat but a Windows 10 or Windows 11 operating device is a must. Also, your system should be running the latest version of Microsoft Edge as it is backed by the browser only. You do not have to pay to download the app from Microsoft Store, it's absolutely free.
To download Snapchat via Microsoft Store, just open the store and search for Snapchat on the search bar present at the top of the screen. The Snapchat app will pop up there, all you have to do is click on the get button to download the Progressive Web App or a PWA.
Latest Snapchat Features
Snapchat is a photo sharing and messaging app that allows users to click pictures via various lenses available and then send them to their friends as a Snap. The company has been introducing various features and also doing some work in the Augmented Reality (AR) sector. In November, the brand announced that it has partnered with Amazon in a major move to enhance the user's shopping experience. AR shopping initially started with Eyewear. Because of this, Amazon shoppers are able to try on eyewear styles from a range of popular brands virtually. Besides that, Snapchat recently introduced New Family Center Feature that allows parents to see the list of people with whom their kids had chat interactions in the last seven days on the platform.